---
SN 960 at Alberta Marine in Nanton!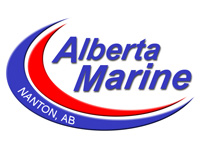 Friday June 29th the BIG SHOW is headed south on Hwy 2 to Nanton to Alberta Marine.
Pat and Rob will be talking boats, fishing and leading you into an awesome summer long weekend! On tap: the Blue Jays, Stampeders and more. Oh yeah. Did we mention we'll be talking fishing?  Good.  Just so we're clear.
Shop Alberta Marine's fishing boats in Nanton including LUND, Kingfisher, Striper and now the Apex Pontoon fishing series – all on AlbertaMarine.com.
Right now, get huge savings. They're moving out past models. GST savings and Spin 'n Win up to $1000 free parts and accessories!
---
The CP Women's Open is coming!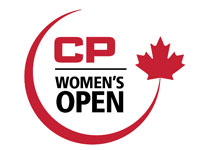 In the summer, we kinda love golf!  Can you tell??  August 22nd – 28th, we'll see you at the beautiful Priddis Greens Golf and Country Club!
See 156 professionals and amateurs play 72-holes / cut to low 70 & ties after second round for a purse of $2.25 million U.S. (winner's share $337,500)
OPEN QUALIFIER Monday, August 22 (The Hamptons Golf Club)
CP HAS HEART PRO-AM Monday, August 22
PRACTICE ROUNDS Monday, August 22 & Tuesday, August 23
CHAMPIONSHIP PRO-AM Wednesday, August 24
TOURNAMENT ROUNDS Thursday, August 25 to Sunday, August 28
DEFENDING CHAMPION Lydia Ko (3-time winner – 2012, 2013 & 2015)
CLICK HERE for tickets and more information!  Kids 17 and under are admitted FREE
---
SN 960 salutes The Military Museums!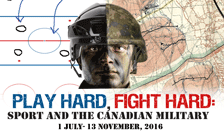 The men and women in our Armed Forces work hard, play hard and fight hard.  We couldn't be more proud!
Sportsnet 960 is especially honoured to support The Military Museums and their new ground-breaking exhibit, Play Hard, Fight Hard.
It's a look at the relationship between sports and military service – how concepts like teamwork, leadership, physical fitness, and tactical planning are shared between the two worlds.
From July 1st through to November 13th, Play Hard, Fight Hard will be on display highlighting dozens of sports and their connection to military service, from the Great War to Afghanistan, from hockey to biathlon.  The exhibit features over 200 artifacts, and personal stories of many honoured Members represented in Canada's Sports Hall of Fame who proudly served in all branches of the military. We salute you!!
Visit The Military Museums, 4520 Crowchild Trail SW. Click here for more info!
---
Recovery Acres Charity Golf, July 25th!
Sportsnet 960 is proud to support Recovery Acres. It's time again for their charity golf tournament. Monday, July 25th at Pinebrook Golf and Country Club. It's the 20th annual Recovery Acres Society 1835 Charity Classic. Registration is more than 1/2 full, so register now – CLICK HERE! All monies raised from registration, sponsorship and the silent auction to directly help their new CARE Women's day operations.
This year's guest speaker will be former Stampeder, Basil Bark. He is the holder of a Grey Cup ring, has been inducted into the Canadian Football Hall of Fame, the Stampeder's Hall of Fame and the Alberta Sports Hall of Fame.
Recovery Acres helping men with drug and alcohol addiction problems. For more information visit RecoveryAcres.org.
---
Batting Against Breast Cancer! Register your team!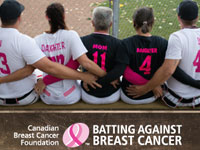 Take part in the 8th annual Batting Against Breast Cancer slo-pitch tournament in support of the Canadian Breast Cancer Foundation.
This family-friendly, community-led tournament takes place on Saturday, August 6th at the Chinook Winds Ball Diamond in Airdrie.
Step up, take a swing at breast cancer and sign up a team today! For more information, CLICK HERE.
For more information about the Canadian Breast Cancer Foundation visit cbcf.org.
---
100 Men Who Give a Damn!
100 Men Who Give a Damn brings together 100 or more guys just like you – working hard in Calgary – love the city and wanna give back to the community causes that they believe in.
Get involved and be part of something special and help make decisions as to where the money goes.
The next meeting is 6:00pm Tuesday, September 13th.
For more info head to 100MenCalgary.com.

Local men. Making a local impact! Proudly supported by Sportsnet 960 The FAN.
---