Live Show at Adrenalin Source for Sports
The Big Show will be live from Adrenalin Source for Sports on August 8th from 1 – 6pm! Join Pat and Rob as they chat all things sports.
From toddler to pro, Adrenalin Source for Sports has equipment and accessories for players, coaches and referees . They pride theirselves in our terrific skate and stick selection and offer additional services like: Pro Performance skate fitting, skate sharpening, contouring, precision balance sharpening and Flat Bottom V.
They also have equipment for ringette, lacrosse, soccer, baseball, (some) football and an array of technical (sports) clothing.
Adrenalin Source for Sports is located on 9309 Macleod Trail SW.
Safeway Campaign for Muscular Dystrophy
 
It takes four muscles to sit and watch television and another 12 muscles to use the remote control. For those living with muscular dystrophy, these simple tasks can be daunting, if not impossible. Muscular Dystrophy Canada provides assistance and hope for the nearly 50,000 Canadians living with a form of muscular dystrophy.
Safeway works together with Muscular Dystrophy Canada to help "make muscles move" during a month long August fundraising and awareness campaign. We also fund research to help find a cure for the over 100 types of neuromuscular disorders that fall under the umbrella of muscular dystrophy. Since 2008 $3.5 million has been raised for this important organization.
Children and adults who are living with muscular dystrophy are encouraged to apply for the Safeway Mobility Grants program through Muscular Dystrophy Canada. Hundreds of Canadians have received specialized equipment including a power wheelchair, specialized bed or a home improvement project such as a wheelchair ramp or retrofit a shower.
To learn more about Muscular Dystrophy Canada visit www.muscle.ca.
100 Men Who Care
Calling all men who give a damn.  If you knew that your small, personal donation could be multiplied by 100 to make a large positive impact in your community, would you help?
Join Sportsnet 960 The Fan pledge your support to an amazing initiative that does just that.
100 Men Who Give a Damn brings together 100 or more guys like you who care about local community causes and want to help.
All it takes is one hour of your time and $100 four times a year to make a donation of over $10,000 to a local charity YOU vote on.
Click here for all the details!
Motley Crue
After more than three decades together, iconic rock 'n roll band, MÖTLEY CRÜE, have announced "The Final Tour" and the band's ultimate retirement.
Sportsnet 960 The FAN is bitter sweet about announcing The Final Tour coming to Scotiabank Saddledome November 19th.

 Mötley Crüe is an American rock band formed in Los Angeles, California, in 1981. The group was founded by bass guitarist Nikki Sixx and drummer Tommy Lee, who were later joined by lead guitarist Mick Mars and lead singer Vince Neil. Mötley Crüe has been described through the years as the world's most notorious rock band and one of the world'sbest-selling groups of all time, having sold more than 75 million albums, and 25 million in the U.S!
Tickets are now on sale through Ticketmaster!
Batting Against Breast Cancer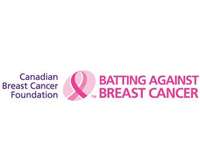 Batting Against Breast Cancer is a family friendly, community-led slo-pitch tournament in support of the Canadian Breast Cancer Foundation on August 9th. Taking place in five locations across the Prairies/NWT Region, this annual event is a fun way to take a swing a breast cancer while building awareness and fundraising for the cause.
Teams comprising a minimum of 10 people and a maximum of 15 (three members MUST be female) are able to register online and start fundraising today. Since this event is also a fundraising challenge, each team is required to raise the minimum fundraising amount for each respective location in order to participate. Fundraising minimums vary per location. Prizing is awarded to top team and individual fundraisers.
Sportsnet 960 The FAN is pleased to welcome the
Black Keys
at the Saddledome on October 27th!
The Black Keys
will embark on an extensive North American tour this fall, promoted exclusively by Live Nation. 
Click here
to purchase tickets through Ticketmaster.