---
'Tis the Season…you can do it. Help The Seed!

This time of year, there is a lot of pressure to do the right thing. Give to this. Give to that. Buy this for this person. We need a donation for this organization. It can be overwhelming.
At Sportsnet 960, we get that.  We know that 2016 has been a tough year for a lot of our fellow Calgarians.  We also know our listeners always come through during the holidays. This year, we are partnering with the great people that run The Mustard Seed.
Did you know?  80 percent of the clients The Mustard Seed helps are men. Guys who are down on their luck, have had some bad breaks, job loss and many other reasons. Right now, the need for new men's underwear, toothbrushes, razors and deodorant is massive.
If you can buy some of these items and drop them off at any Calgary London Drugs location or drop them off at Sportsnet 960 headquarters downtown.
---
SN 960 at RoadSport Auto Credit!
Thursday, December 15th – Rob and Pat go live from RoadSport Auto Credit, talking sports… and cars and trucks.
This time the guys are at the Superstore at 1323 McKnight Blvd in the Northeast from 1 to 6pm.
RoadSport will get you behind the wheel of an affordable used car and truck.  It's where you'll get credit amnesty. Guaranteed credit approval in 2 minutes with 2 pay stubs and $29 down.  No matter what your credit score or history, your job is your credit.
See them online at RoadsportAutoCredit.com.
---
Schanks for NHL and Flames Hockey!
Schanks is your home away from the 'Dome!  SN 960's Pat Steinberg will Schanks North for the pre-game and post-game breakdown with a full post game show and the Overtime call-in show.
Catch all the games at Schanks!  Head to either Schanks North  103 Crowfoot Terrace NW or Schanks South 9627 Macleod Trail South to see the action, cheer on your Calgary Flames and enjoy great food and drink specials!
---
The Big Show – brought to you by The Comedy Cave!

Steinberg & Kerr – better known as the The Big Show! It's Calgary's afternoon ritual for breaking sports news first plus awesome interviews and loads of insiders.
Tune in 1 – 6pm weekdays. The Big Show is brought to you by The Comedy Cave. If it's comedy you crave… come to the Cave!
It's an affordable night out. Wicked live entertainment and tickets are ALWAYS $10! Visit ComedyCave.com for daily specials.
December 6 – 11: Stewart Huff
CLICK HERE to make your reservation and buy tickets or call 403-287-1120. The Comedy Cave is located at 9206 – Macleod Trail S in the Travel Lodge Hotel.
---
Schanks – your home for the NFL!
Schanks Sports Grill is your home to watch the National Football League in Calgary!
Every Sunday, Monday and Thursday enter for your chance to win a trip for 2 to see a Sunday night NFL game – Dallas Cowboys at New York Giants.
Prize includes airfare, hotel, tickets, spending money and more!
Week #14:  Monday Night Football, December 12th the Baltimore RAVENS are in Foxborough versus the New England PATRIOTS!
Head to either Schanks North or Schanks South to catch the action.
Map/Directions to Schanks North – 103 Crowfoot Terrace NW
Map/Directions to Schanks South – 9627 Macleod Trail S.
---
SN 960 on-location for NFL Sunday!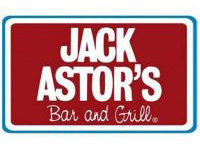 Join SN 960's Will Nault & Peter Klein on-location @ Jack Astor's for NFL Sunday.
It's Smack Talk Central!  Eat wings. Drink beer (responsibly) and talk ________ (insert your noun)!
Catch the games at 9823 MacLeod Trail SW.  Visit JackAstors.com for more info.
---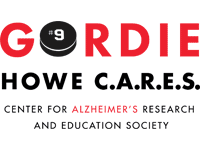 On Friday, December 16th the Gordie Howe Center for Alzheimer's Research and Education Society will be hosting an intimate evening with former professional golfer and Golf Channel and NBC Sports analyst, David Feherty!
David will do his ever popular stand-up segment that will leave you in stitches or as David likes to say "Come find out what it's like to be inside my twisted mind, but please remember to keep quiet and refrain from laughing. This is golf we're talking about. It's very serious business…".
This is an opportunity to listen to untold stories and participate in a Q&A! David will sit down with Pro golfer and Canadian Graham DeLaet for what will prove to be an entertaining evening. David will also be sitting down with Calgary's own, Lanny McDonald, who will participate in a discussion with Feherty about all things hockey and golf. Proceeds from the evening will support the newly developed not-for-profit Gordie Howe Centre for Alzheimer's Research and Education Society (Gordie Howe C.A.R.E.S), located in the brand new Gordie Howe Center for Dementia Care. For more details and to purchase your tickets, click here!
---
Charity Holiday WOW Fundraiser!

2016 has been a year with some great ups and downs. It will be a year to remember, at Doug Lacey's Basement Systems they've had their ups and downs too. And they know the best way to move strong into 2017 is to finish 2016 even stronger! So, for the first time they are hosting a 2 day Charity Holiday WOW fundraiser at their shop at 5990 51st Street SE!
Friday, December 16th, 12:00pm to 5:00pm
Saturday, December 17th, 9:00am to 3:00pm
– Checkout the Garage Sale with proceeds to go to the Heart & Stroke Foundation. Anything not being sold will be donated to the Women in Need Society!
– There will be a 50/50 Draw set up in the Appointment Center department. 50% to Alberta Animal Rescue Crew Society and 50% to the winner!! Discounted services will be sold with $25 per service sold to go to Charity.
– See the silent auction table in the main lobby – proceeds to go to the Alberta Children's Hospital.
– You can also donate gently-used sporting goods to help KidSport!
– Non-perishable food items will be gratefully accepted for the Calgary Food Bank to help those in need.
– Also, all and any teddy bears will be donated to Kid's Help Phone!
It'll be an event that will WOW you – with all proceeds donated to local charities. Please bring family and friends and let's help our community!
---
Comedian JIM JEFFRIES!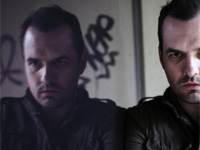 Don't miss standup comedian Jim Jefferies and his Unusual Punishment Tour coming March 4th and 5th  to the Southern Alberta Jubilee Auditorium for 3 hilarious shows.
Jefferies has firmly established himself as one of the most popular and respected comedians of his generation, with a controversial and belief-challenging standup style that continues to surprise and entertain audiences across the globe. This tour comes hot of the heels of his fifth major standup comedy special "Freedumb" which premiered July 1st on Netflix. Jefferies burst on to the scene in the United States after his popular debut HBO special "I Swear to God." His additional successful comedy specials include "Contraband," "Alcoholocaust," and "Fully Functional."   Tickets for his show are available for purchase now at jimjefferies.com.
Tickets for his 2nd late night show are on sale now.  Tickets for a 3rd show on March 5th are available now.

---
The Tea Party at Flames Central!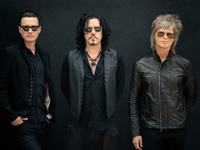 Sportsnet 960 invites you to party with The Tea Party, March 25th! See them on their National Tour in support of their hit album Transmission's 20th anniversary as they rock Flames Central.
Tickets are now on sale at Ticketmaster.
Click here for tickets. #TX20
---
SN 960 proud to help the Children's Wish Foundation

Raise, raise, raise – for Wishes!   Go all in Tuesday, March 28th at Cowboys Casino.
The Children's Wish Foundation Poker Tournament is a fun night of cards with a prize pot of $15,500! Come out and bid on great auction items, enjoy food and drink, and meet local VIP's – like Calgary Stampeders quarterback Bo Levi Mitchell, their event Ambassador!
Lay your cards on the table to raise funds to grant the most heartfelt Wish to a child with a life-threatening illness!  Get your seats at the table, contact 800-267-WISH.     CLICK HERE for more info!
---
RED HOT CHILI PEPPERS!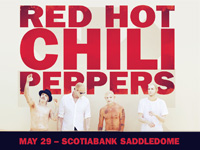 Red Hot Chili Peppers with Guests are coming Monday, May 29th to the Scotiabank Saddledome in support of their 11th studio album, the worldwide No. 1 The Getaway.
Tickets on sale now. Buy 'em at Livenation.com. Charge by Phone 1-855-985-5000.
The Getaway debuted at #1 on the Billboard Album Sales Chart and at #2 on the Billboard Top 200 upon its release in June. The Getaway marks the Grammy Award-winning band's seventh top 10 album and third #2 on the Top 200 Chart. The album debuted at #1 in Australia, Belgium, Ireland, Netherlands, and New Zealand and at #2 in the United Kingdom and Germany. The Getaway was produced by Danger Mouse and mixed by Nigel Godrich.
---
Dean Brody!
Dean Brody and the Beautiful Freakshow Tour is coming! See Dean with special guests: Madeline Merlo and the James Barker Band Saturday, June 3rd, at the Stampede Corral.
Tickets on sale now at www.livenation.com. Charge by Phone 1-855-985-5000.
The past year saw Brody take home a JUNO Award for Country Album of the Year, along with 4 CCMA Awards for the top selling digital Canadian country single of all-time, "Bring Down the House". Beautiful Freakshow is Brody's sixth album.
---
NITRO CIRCUS is coming!
Global action sports phenomenon Nitro Circus Live returns to Calgary, Sunday, June 11th at McMahon Stadium!
FMX legend Travis Pastrana to make his only live Canadian appearance in 2017! Tickets on sale now – CLICK HERE!
The greatest action sports event on the planet, Nitro Circus Live, just wrapped up its biggest world tour yet after playing more than 60 shows across North America, Europe and Australia over the past 10 months. Calgary would have been a highlight of the trek, but due to a sudden and severe storm it was impossible to put on the show. Because of that disappointment, Nitro Circus Live has decided to bring global superstar Travis Pastrana to McMahon Stadium for a special event as part of its massive 2017 tour. Pastrana will ride with the Nitro Circus crew at this show in what will be his only live appearance in Canada in 2017.
Pastrana was injured at the time of last year's Stampede Park show and would not have been able to perform. But now he's back and eager to visit Calgary for the first time. "I can't wait to finally come to Calgary and ride for the fans there," said Pastrana. "It's such a great Olympic city with a passion for action sports and the outdoors. I couldn't be more pumped to be there in June!"
---
100 Men Who Give a Damn!
100 Men Who Give a Damn brings together 100 or more guys just like you – working hard in Calgary – love the city and wanna give back to the community causes that they believe in.
Get involved and be part of something special and help make decisions as to where the money goes.
For more info head to 100MenCalgary.com.

Local men. Making a local impact! Proudly supported by Sportsnet 960 The FAN.
---
Guns N' Roses!
See GUNS N' ROSES on their "Not In This Lifetime" Tour w/Guests Wednesday, August 30th, 2017 at Commonwealth Stadium – Edmonton
Tickets on sale now.
---