Calgary Corporate Challenge
Sportsnet 960 The FAN is excited for this year's Calgary Corporate Challenge from September 5th – 20th!
The Calgary Corporate Challenge is a volunteer-driven, Olympic-style event for Calgary's business community. Each September, employees, managers, and volunteers throughout the city participate in a variety of fun-filled athletic and non-athletic events. The results of this good-natured competition promotes the interaction of co-workers, builds morale, instills company pride, provides physical and mental conditioning for employees and enhances employer/ employee relations.
With over 180+ companies, 1,500 volunteers and over 20,000 athletes, Calgary Corporate Challenge has grown to become one of the largest annual amateur athletic events in North America. As a non-profit organization, the Calgary Corporate Challenge has raised over $6.6 million for local Calgary charities and is continuously striving to increase contributions to the community.
Get involved today and click here for more information.
Live show at Mug shotz
Sportsnet 960 The FAN is on the road!
Listen for Rob Kerr & Peter Loubardias live from Mug Shotz Sports Bar & Grill Wednesday, August 27th.
Mug shots is located on 2808 Ogden Rd SE.
Live Show at the Shaw Charity Classic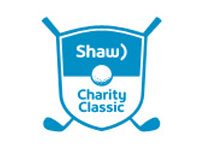 Sportsnet 960 The FAN is all over the Shaw Charity Golf Classic August 27th through 31st at Canyon Meadows Golf and Country Club.
Boomer and Pinder will be there live Wednesday, August 27th and catch Rob Kerr & Peter Loubardias on Friday the 29th.
Three of golf's legends that have combined to win six PGA TOUR major championship titles – Tom Lehman, Mark O'Meara and Hale Irwin will all be there and so will Sportsnet 960.
Click here for more details.
Live Show at Adrenalin Source for Sports
Sportsnet 960 The FAN is on the road again.
Join Pat Steinberg and Rob Kerr live from Adrenalin Source for Sports on Saturday, September 5th from 1 – 6pm.
From toddler to pro, they have equipment and accessories for players, coaches and referees . They pride themselves in their terrific skate and stick selection and offer additional services like: Pro Performance skate fitting, skate sharpening, contouring, precision balance sharpening and Flat Bottom V.
Adrenalin Source for Sports is located on 9309 Macleod Trail South.
Safeway Campaign for Muscular Dystrophy
 
It takes four muscles to sit and watch television and another 12 muscles to use the remote control. For those living with muscular dystrophy, these simple tasks can be daunting, if not impossible. Muscular Dystrophy Canada provides assistance and hope for the nearly 50,000 Canadians living with a form of muscular dystrophy.
Safeway works together with Muscular Dystrophy Canada to help "make muscles move" during a month long August fundraising and awareness campaign. We also fund research to help find a cure for the over 100 types of neuromuscular disorders that fall under the umbrella of muscular dystrophy. Since 2008 $3.5 million has been raised for this important organization.
Children and adults who are living with muscular dystrophy are encouraged to apply for the Safeway Mobility Grants program through Muscular Dystrophy Canada. Hundreds of Canadians have received specialized equipment including a power wheelchair, specialized bed or a home improvement project such as a wheelchair ramp or retrofit a shower.
To learn more about Muscular Dystrophy Canada visit www.muscle.ca.
100 Men Who Care – Next Meeting
Calling all men who give a damn.  If you knew that your small, personal donation could be multiplied by 100 to make a large positive impact in your community, would you help?
Join Sportsnet 960 The Fan pledge your support to an amazing initiative that does just that.
100 Men Who Give a Damn brings together 100 or more guys like you who care about local community causes and want to help.
All it takes is one hour of your time and $100 four times a year to make a donation of over $10,000 to a local charity YOU vote on.
Join them for their next meeting on September 9th!
Click here for all the details!
Sportsnet 960 The FAN is bitter sweet about announcing The Final Tour coming to Scotiabank Saddledome November 19th.

 Mötley Crüe is an American rock band formed in Los Angeles, California, in 1981. The group was founded by bass guitarist Nikki Sixx and drummer Tommy Lee, who were later joined by lead guitarist Mick Mars and lead singer Vince Neil. Mötley Crüe has been described through the years as the world's most notorious rock band and one of the world'sbest-selling groups of all time, having sold more than 75 million albums, and 25 million in the U.S!