---
SN 960 at RoadSport!
Coming up on Friday! Our afternoon guys are at RoadSport Auto Credit and their Superstore at 1323 McKnight Boulevard, NE!
NHL. NFL. WHL. STAMPEDERS. JAYS. If you're talking about it. We're talking about.
Get credit amnesty at Roadsport Auto Credit! Guaranteed credit approval in 2 minutes with 2 pay stubs and $29 down… no matter what your credit score or history.  Your job is your credit!
CLICK HERE for more information.
---
Boomer, Warrener and Pinder in Mexico!
Amigos and Amigas…it's road trip time! November 20th – 27th.  Leave the cold behind!
Join the Sportsnet boys in Mexico! Click here right now to get a great deal from NEWWESTTRAVEL. Sign up now – get an early booking bonus and save!
Your package will include; round trip economy airfare with Transat Holidays, 7 nights at The Melia Puerto Vallarta overlooking the beautiful Banderas Bay in Puerto Vallarta, daily social activities, welcome reception & dinner with the group, and more! Book now call 1-800-661-7281 or visit NEWWESTTRAVEL..com.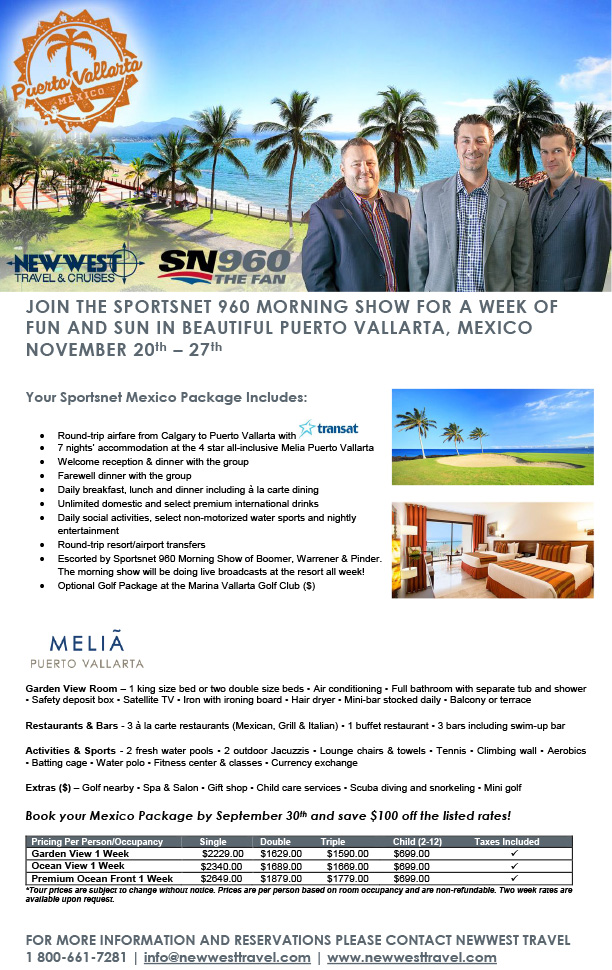 ---
World Cup of Hockey headquarters at Schanks!
Calgary is a hockey city. We love it 12 months a year.
Sportsnet 960 is home for the World Cup of Hockey. Our headquarters for the World Cup of Hockey is Schanks Sports Grill.
2 great locations – Schanks North or Schanks South, Crowfoot in the Northwest and in the South on Macleod Trail.
Follow Team Canada, Team North America or any of the teams you love. Wear your Jerseys and get down to Schanks.
Sportsnet 960 will be having special 1 hour pre and post game shows live from Schanks South for select World Cup of Hockey Games.
Come watch the world's best hockey players on all those big screens.
---
Schanks – your home for the NFL!
Schanks Sports Grill is your home to watch the National Football League in Calgary!
Every Sunday, Monday and Thursday enter for your chance to win a trip for 2 to see a Sunday night NFL game – Dallas Cowboys at New York Giants.
Prize includes airfare, hotel, tickets, spending money and more!
Monday Night Football!  September 26th – Atlanta Falcons at New Orleans Saints!
Head to either Schanks North or Schanks South to catch the action.
Map/Directions to Schanks North – 103 Crowfoot Terrace NW
Map/Directions to Schanks South – 9627 Macleod Trail S.
---
Autumn Gold Curling Classic!

Don't miss the Curlers Corner 39th Autumn Gold Curling Classic, happening October 7th – 10th at the Calgary Curling Club.
This 32-team event boasts a total prize purse of $50,000, and the top women's curling teams in the world! There will be Multiple draws daily, with the quarter finals, semi and final being held on October 10th.
SN960 wants you to check out all the action.  FAN club members use your points to win a pair of weekend passes!
---
It's Life Saving September & Childhood Cancer Awareness Month!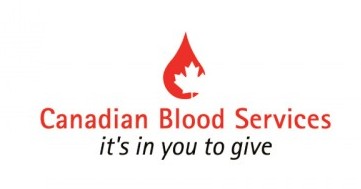 Canadian Blood Services encourages Canadians to roll up their sleeves and donate blood this September in honour of Childhood Cancer Awareness Month.
Today, families affected by childhood cancer and childhood cancer survivors visited local blood donor clinics across Canada to share their journey with donors, and thank donors for helping to save lives by giving blood.  Many of these families were connected to Canadian Blood Services through Stephanie Simmons.
A childhood cancer survivor herself, Stephanie founded the Gold Ribbon Campaign to educate and rally Canadians around the children and their families who have or are currently battling cancer. "We are proud to support Canadian Blood Services to help to raise awareness about childhood cancer, as well as the important role blood donations play in cancer treatment. By booking an appointment this September, you can help save a child's life," says Stephanie.
To learn more on the different ways you can help, click here.
To book an appointment download the GiveBlood app,visit blood.ca or call 1 888 2 DONATE (1 888 236 6283) today.
---
The Big Show – brought to you by The Comedy Cave!

Steinberg & Kerr – better known as the The Big Show!  It's Calgary's afternoon ritual for breaking sports news first plus awesome interviews and loads of insiders.
Tune in 1 – 6pm weekdays.  The Big Show is brought to you by The Comedy Cave.   If it's comedy you crave… come to the Cave!
It's an affordable night out.  Wicked live entertainment and tickets are ALWAYS $10!  Visit ComedyCave.com for daily specials.
September 20 – 25 – see Andy Woodhull.

September 27 – October 2 – see Patrick Keane.
CLICK HERE to make your reservation and buy tickets or call 403-287-1120.
The Comedy Cave is located at 9206 – Macleod Trail S in the Travel Lodge Hotel.
---
Register for the 26th Annual Alzheimer Walk & Run!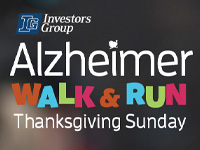 Join Sportsnet 960 for the 26th Annual Investors Group Alzheimer Walk & Run, October 9th.
Yep, it's Thanksgiving Sunday. No worries! You'll be home in time for turkey.
There's a 5k walk, 5k run or 10k run. It all starts at Eau Claire Market.
Donations and pledges above and beyond the registration fee go directly toward local programs and services that serve thousands of people affected by dementia in Calgary and surrounding areas.
You can register at Alzheimerwalkrun.ca.
---
 Walk for a great cause – and Light the Night!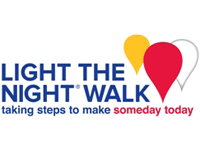 Join SN 960 for an evening filled with inspiration and hope. Register for The Leukemia & Lymphoma Society of Canada's Light The Night Walk, October 15th at twilight – Eau Claire Market.
Help make a difference in the lives of more than 110,000 Canadians affected by blood cancer.
Hold your illuminated lantern high, red for supporters, white for patients and survivors …and gold for loved ones lost. Together we can bring light to the dark world of cancer.
Sign up now at LighttheNight.ca!   Proudly supported by Sportnet 960 the FAN!
---
John Fogerty in concert!
Don't miss your chance to see John Fogerty LIVE at the Scotiabank Saddledome on Friday, October 21st!
John Cameron Fogerty is an American musician, singer and songwriter. Best known as the lead singer and lead guitarist, as well as the principal songwriter, for Creedence Clearwater Revival (CCR)! Fogerty is on the road for his 2016 solo tour and is one show you DON'T want to miss!  Tickets at Ticketmaster.ca.
This tour celebrates 1969 – the extraordinary year in which Fogerty wrote and produced three seminal albums with Creedence Clearwater Revival: Bayou Country, Green River, and Willy and the Poor Boys.
---
First Responders Half Marathon!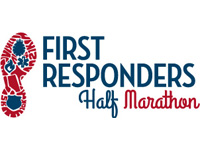 Join SN 960 and race with us in support of all First Responders on Sunday, November 6, 2016!
The First Responders Half Marathon – Southern Alberta, is an expansion of the highly regarded event that takes place annually in Edmonton each spring.
We are excited to expand awareness of all First Responders to Southern Alberta!
Sign up for the Half Marathon, 1okm, 5km or 1km Fun Run!
For more information on the First Responders Half Marathon, click here.
---
100 Men Who Give a Damn!
100 Men Who Give a Damn brings together 100 or more guys just like you – working hard in Calgary – love the city and wanna give back to the community causes that they believe in.
Get involved and be part of something special and help make decisions as to where the money goes.
For more info head to 100MenCalgary.com.

Local men. Making a local impact! Proudly supported by Sportsnet 960 The FAN.
---
SN 960 proud to support the Owen Hart Foundation!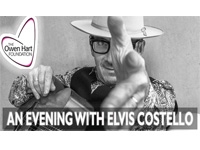 Don't miss "An Evening with Elvis Costello" on December 10th at the Southern Alberta Jubilee Auditorium.
This live music event will mark the 17th Anniversary of The Owen Hart Foundation and the work they do within the Calgary community. This extraordinary evening will punctuate The Owen Hart Foundation's 17 years of humanitarian service and commitment to helping those with limited resources, but with unlimited potential.
This year the Foundation is introducing a Celebrity Online Auction. This unique auction has been designed to raise additional funds for The Owen Hart Foundation and allow Calgarians to rally around this local charity. Five unique packages have been designed with all individuals' tastes in mind including a Sports Package, an Art Package, a VIP Package, a TECH Package, and a Travel Package. There are some amazing prizes to bid on, including a trip anywhere WestJet travels, Denver Broncos Football Tickets, VIP tickets and meet and greet opportunity for the Elvis Costello show, exclusive art and memorabilia, and much more.
The goal is to raise an additional $30,000 through this charity auction! The auction web site is www.hartauction.com. Bidding is open now and closes on December 1. Tickets go on sale to the general public on Friday, September 16th at 10AM through Ticketmaster.
---