---
Schanks is your "Home away from the 'Dome!"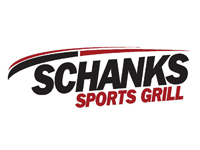 SN 960 will be live on-location from Schanks Sports Grill Crowfoot Terrace in the Northwest for Flames' away games all season long!
We're all pumped to get the 2015/2016 campaign under way.  Schanks Crowfoot is our Flames "home away from the 'Dome."  Make it yours too!
Schanks Sports Grill: 2 great locations, Crowfoot Terrace in the North West and Macleod Trial South. 
Sportsnet 960 the Fan – Calgary Flames radio!
---
Schanks is your NFL headquarters!
Schanks Sports Grill is proud to be your NFL headquarters – for Monday Night Football, Thursday Night Football and ALL the games on Sunday.
It's more than just a sports bar.  Schanks has 2 great locations – Crowfoot Terrace in the Northwest and Macleod Trial South, so you won't miss any of the action.
Keep up to date with all of the Schanks Sports Grill social media; Schanks North Twitter & Facebook and Schanks South Twitter & Facebook.    Click here and check our their events calendar for all the games on tap.
Week 12 - Monday Night Football -  Baltimore Ravens at New Orleans Saints!
---
100 Men Who Give a Damn!
100 Men Who Give a Damn brings together 100 or more guys just like you – working hard in Calgary – love the city and wanna give back to the community causes that they believe in.
Get involved and be part of something special and help make decisions as to where the money goes.
For more info head to 100MenCalgary.com. Local men. Making a local impact! Proudly supported by Sportsnet 960 The Fan.
Their next meeting is Tuesday, December 8 – registration at 6pm.  
Location: Toolshed Brewery: 801 30 St NE, Calgary, AB T2A 5L7.
---
Mötley Crüe

Apparently, Mötley Crüe doesn't know the meaning of the words "FINAL TOUR".
Mötley Crüe is coming back to the Dome for one last show on Sunday, December 13th!
Tickets on sale at Ticketmaster.ca.
---
The Brian Setzer Orchestra – Christmas Rocks Extravaganza!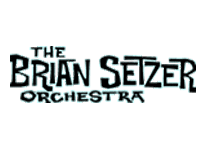 Sporstnet 960 The FAN welcomes The Brian Setzer Orchestra to the Grey Eagle Resort and Casino on December 29th!
The Brian Setzer Orchestra, fronted by three-time Grammy® Award-winner Brian Setzer, returns with their "Christmas Rocks Extravaganza!" tour.  With a career spanning more than 30 years, Setzer has smash hits as founder/leader of The Stray Cats, his 18-piece Brian Setzer Orchestra and as a solo artist. His concert will include Setzer's legendary guitar magic on hits such as "Rock This Town," "(She's) Sexy +17," "Stray Cat Strut," "Jump, Jive and Wail" and lots more, as well as his re-imagined and acclaimed Holiday classics.
Tickets are now on sale. Tickets starting at $49.50, are available at www.greyeagleresortandcasino.ca or by phone 1-866-943-8839 or at the Grey Eagle Casino gift shop.
---
BLACK SABBATH
It's the Beginning of THE END.    It started nearly five decades ago with a crack of thunder, a distant bell ringing and then that monstrous riff that shook the earth.  The heaviest rock sound ever heard.
In that moment Heavy Metal was born, created by a young band from Birmingham, England barely out of their teens.
Now it ENDS, the final tour by the greatest Metal Band of all time, BLACK SABBATH.  Ozzy Osbourne, Tony Iommi and Geezer Butler close the final chapter in the final volume of the incredible BLACK SABBATH story.
BLACK SABBATH's farewell tour, THE END, is coming to Calgary on February 1st, 2016.  This concert promises to surpass all previous tours with their most mesmerizing production ever.   We'll see you at the Saddledome!!
When this tour concludes, it will truly be THE END…
THE END of one of most legendary bands in Rock 'n Roll history… BLACK SABBATH.    Tickets are now on sale at Ticketmaster.ca!
---
The Nitro Circus is coming!
Check out this incredible story and the most amazing Nitro Circus comeback ever!
Direct from sell out shows across the globe, the world's greatest action sports show, Travis Pastrana's Nitro Circus Live, is coming to Calgary and the Stampede Grandstand on May 21st, 2016!
Featuring 30 of the world's best extreme athletes in freestyle motocross, BMX and anything you can imagine with wheels! Plus a host of ridiculous contraptions being launched 50ft into the air, by the crazy Nitro daredevils. Expect to see the worlds biggest and most dangerous stunts, in a fully choreographed, actions sports, theatrical spectacular!
Do not miss this once in a lifetime opportunity to see the biggest action and extreme sports tour on the planet.
Fans looking for the ultimate Nitro Circus experience will want to get their hands on the all-new Nitro Club VIP package. Just $99 (plus applicable service fees), these exclusive passes include the best seats in the house, watching the final 20 minutes of rider rehearsals, as well as a chance to get up close and personal with the stars of Nitro Circus during an exclusive Q & A session.
Nitro Club pass holders will also receive a souvenir lanyard and electronically signed A2 Nitro poster, as well as a chance to win cool Nitro swag. For full rider line up and more detail on the tour, head to www.nitrocircus.com.
Tickets on sale now at Ticketmaster.ca.
---
City and Colour"
Sportsnet 960 the FAN welcomes City and Colour with guest Shakey Graves!
Saturday, June 11th, 2016 at the Scotiabank Saddledome, Calgary.
Tickets on sale now and are available at www.livenation.com, Charge by Phone 1-855-985-5000, and also available at Ticketmaster outlets.
Not a FAN club member? Get on it! You can use your points for the chance to win tickets! Checkout our CONTESTS!