---
TRIPLE 9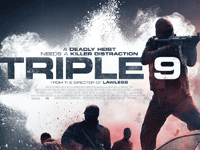 Sportsnet 960 presents the special advance screening of TRIPLE 9!
TRIPLE 9 is an action-packed thriller starring Oscar®-nominees Woody Harrelson, Chiwetel Ejiofor, Kate Winslet and Casey Affleck, along with Aaron Paul, Gal Gadot and Anthony Mackie. Directed by John Hillcoat ("Lawless").
The advance screening is Wednesday, February 24 at Scotiabank Theatres Chinook at 7pm.
TRIPLE 9 is in theatres on Friday, February 26th.
FAN Club Members – you could win passes!
---
JUNO Cup tickets on sale now!
Rockers take on NHL Greats for 13th Annual JUNO Cup in Calgary.  Tickets for annual hockey game are now on sale. It's ROCK versus JOCK!
An all-star lineup of Rockers will go head to head against a lineup of NHL Greats for Calgary's JUNO Cup on April 1st, 7:30pm at the Max Bell Arena. Two of Canada's favourite pastimes — hockey and music — come together for this celebrity hockey game in support of MusiCounts, Canada's music education charity associated with CARAS.
Individual tickets to JUNO Cup are priced at $20 (plus fees). Tickets are on sale now and are available at all Ticketmaster outlets or at ticketmaster.ca. $15 tickets (plus fees) are available when purchasing 10 or more.
JUNO Cup has raised over $850,000 over the past 12 years. All proceeds benefit MusiCounts. NHL Greats who have already confirmed are team captain Mark Napier (Montréal Canadiens, Edmonton Oilers), Troy Crowder (New Jersey Devils, Detroit Red Wings), Curtis Glencross (Calgary Flames), Perry Berezan (Calgary Flames), Ron Sutter (Calgary Flames), Jamie Macoun (Calgary Flames) and Brad Dalgarno (New York Islanders).
Early Rockers confirmed to hit the ice include team captain Jim Cuddy (Blue Rodeo), Gord Bamford, George Canyon and Devin Cuddy (The Devin Cuddy Band). Many more Rockers and NHL Greats will be announced in the coming weeks.
Sportsnet 960 The FAN is proud to be a media partner!   Visit www.junocup.ca for more info. The 45th annual JUNO Awards and JUNO Week will be held in Calgary from March 28-April 3, 2016.
---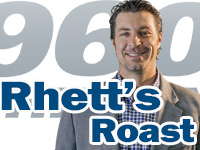 The event of the social season is coming March 12th!
It's time to "roast" Rhett Warrener. Turns out a lot of people want to go!  Sportsnet 960 The Fan and Glenmore Audi present the Rhett Warrener Roast.  Same date but new location – Saturday March 12th at the Sheraton Eau Claire. It's a fundraiser for KidSport Calgary.
WOW!  Thanks Calgary!  This event is SOLD OUT!
It'll be an evening unlike any other! …presented by Glenmore Audi. Rhett Warrener  knows there's nothing like the rush of being behind the wheel of a brand new Audi. What are you waiting for? Test drive an Audi today. Visit GlenmoreAudi.com.
---
Schanks is your "Home away from the 'Dome!"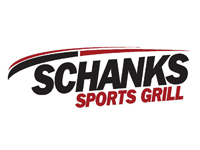 SN 960 will be live on-location from Schanks Sports Grill Crowfoot Terrace in the Northwest for Flames' away games all season long!
Schanks Crowfoot is our Flames "home away from the 'Dome."  Make it yours too!
Wanna catch the game?  See it on the big screens – every seat is primo!  Great game day specials too! Schanks Sports Grill: 2 great locations, Crowfoot Terrace in the North West and Macleod Trial South. 
Sportsnet 960 the FAN – Calgary Flames Radio.
---
Register for the Sport Chek Mother's Day Run, Walk & Ride!

Registration is now open! Sunday, May 8th join us for the Sport Chek Mother's Day Run, Walk & Ride..
We'll get together for our community. And for each other.  Thousands of us will put our hearts, our energy, and our feet forward for those just starting out – to help support the Calgary Health Trust Neonatal Intensive Care Units.
This year, proceeds from the Sport Chek Mother's Day Run, Walk & Ride will be in support of the Neonatal Intensive Care Units at the Foothills Medical Centre, Rockyview General Hospital, Peter Lougheed Centre and South Health Campus.
Sportsnet 960 the FAN is very proud to be a part of this amazing event. Register today – CLICK HERE!
Times:  Warm Up: 8:40am / 5 km Ride: 8:50am / 5 km & 10 km Wheelchair: 8:55am / 10 km Run: 9:05am / 5 km Run & Walk: 9:05am / Little Legs Race: 10:45am  / Check out the COURSE MAP
Ride for Free!  All participants can use the Bus & LRT for free on Mother's Day (Sunday, May 8, 2016) as long as you are wearing your Mother's Day Run, Walk & Ride T-Shirt or Race Bib.
---
JEFF DUNHAM!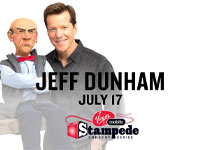 The laughs are coming! Sportsnet 960 the FAN welcomes JEFF DUNHAM – the most successful touring comedian in history!
Don't miss the hilarity Sunday, July 17th at the Scotiabank Saddledome. It's part of the Stampede Concert Series.
Tickets are now on sale at Ticketmaster.ca.  Tickets include admission to the Calgary Stampede on the day of the concert.
---
100 Men Who Give a Damn!
100 Men Who Give a Damn brings together 100 or more guys just like you – working hard in Calgary – love the city and wanna give back to the community causes that they believe in.
Get involved and be part of something special and help make decisions as to where the money goes.
For more info head to 100MenCalgary.com.   The next meeting is Tuesday, March 8th.

Local men. Making a local impact! Proudly supported by Sportsnet 960 The FAN.
---
BLACK SABBATH – Rescheduled!
THE END IS COMING!
BLACK SABBATH's farewell date here in Calgary has been RESCHEDULED for Friday March 4th!
Previously purchased tickets will be honoured at the door on the new date. Fans are not required to re-purchase or exchange their tickets. Ticketholders unable to attend the new date will be notified by email from Ticketmaster on refund options.
It's the Beginning of THE END.    It started nearly five decades ago with a crack of thunder, a distant bell ringing and then that monstrous riff that shook the earth.  The heaviest rock sound ever heard.
In that moment Heavy Metal was born, created by a young band from Birmingham, England barely out of their teens.
Now it ENDS, the final tour by the greatest Metal Band of all time, BLACK SABBATH.  Ozzy Osbourne, Tony Iommi and Geezer Butler close the final chapter in the final volume of the incredible BLACK SABBATH story.
When this tour concludes, it will truly be THE END.   Tickets are on sale at LiveNation.com and at Ticketmaster.ca!
---
The Nitro Circus is coming!
Check out this incredible story and the most amazing Nitro Circus comeback ever!
Direct from sell out shows across the globe, the world's greatest action sports show, Travis Pastrana's Nitro Circus Live, is coming to Calgary and the Stampede Grandstand on May 21st, 2016!
Featuring 30 of the world's best extreme athletes in freestyle motocross, BMX and anything you can imagine with wheels! Plus a host of ridiculous contraptions being launched 50ft into the air, by the crazy Nitro daredevils. Expect to see the worlds biggest and most dangerous stunts, in a fully choreographed, actions sports, theatrical spectacular!
Do not miss this once in a lifetime opportunity to see the biggest action and extreme sports tour on the planet.
Fans looking for the ultimate Nitro Circus experience will want to get their hands on the all-new Nitro Club VIP package. Just $99 (plus applicable service fees), these exclusive passes include the best seats in the house, watching the final 20 minutes of rider rehearsals, as well as a chance to get up close and personal with the stars of Nitro Circus during an exclusive Q & A session.
Nitro Club pass holders will also receive a souvenir lanyard and electronically signed A2 Nitro poster, as well as a chance to win cool Nitro swag. For full rider line up and more detail on the tour, head to www.nitrocircus.com.
Tickets on sale now at Ticketmaster.ca.
---
City and Colour"
Sportsnet 960 the FAN welcomes City and Colour with guest Shakey Graves!
Saturday, June 11th, 2016 at the Scotiabank Saddledome, Calgary.
Tickets on sale now and are available at www.livenation.com, Charge by Phone 1-855-985-5000, and also available at Ticketmaster outlets.
Not a FAN club member? Get on it! You can use your points for the chance to win tickets! Checkout our CONTESTS!