Mikey McBryan is famous around the world as one of the stars of Ice Pilots NWT, an internationally successful TV show that highlights the issues that accompany running an airline in Canada's northern territories.
Now that the show has stopped production, Mikey has started up a new project and this one focuses on a videogame. His goal is to make a King of Kong style documentary called Pixelated Heros and it will feature the original NHL94 in all its 16-bit glory.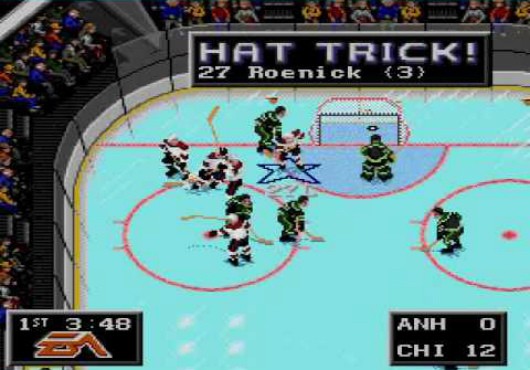 Mikey joined us on Got Game on the Sportsnet Radio Network this week to discuss the project, and we've learned that one of the parts of this documentary will be an all out videogame war in the form of a tournament for the best NHL94 players in the world; although, at this point very little is known about the tournament beyond the firm date of September 12th 2015.
"I don't have the location yet. It is part of the reason I am here scouting locations." Mikey went on to explain on Got Game this week, "I am going to bring in people from all over North America. Some people from Finland and Mexico [will be] coming in to see who will be the best NHL94 player."
When we asked Mikey to explain the phenomenon of Mexican NHL94 players he said, "[NHL94] I kind of joke is Canadian chess. You can be anywhere. As long as you have a Sega Genesis, Super Nintendo, or computer you can play the game, so it has leaked into places that are not known for hockey."
While Mikey stressed on Got Game that the tournament is still in the early planning stages, it is happening. It is a major part of the documentary he is filming after all. Since we don't have the details yet, we'll suggest that you keep one eye on the Pixelated Heros Facebook page. The details are not there either, but that's where you will eventually find them once Mikey figures them out and makes them public.
To hear the full interview with Mikey about both the tournament and the Pixelated Heroes documentary, go to the Got Game page of our Sportsnet website and listen to the April 12th 2015 show.