Every year EA Sports takes sometime to use the latest edition of the Madden NFL videogame to simulate the Superbowl of that year. They recently sent out the predictions they made using Madden NFL 15 and the videogame is expecting a close game that will result in a 28-24 victory for New England.
Not only will the Patriots win this year, according to the Madden NFL Football franchise, but they're expected to start the scoring by marching down the field on their first possession and capping it off with a 21-yard touchdown pass from Tom Brady to Rob Gronkowski. Seattle would answer with a field goal later in the quarter, keeping the game close heading into the 2nd. New England and Seattle will then trade TDs until Earl Thomas III intercepts a pass intended for Gronkowski and returns it 58 yards for a touchdown. The Seahawks will lead 17-14 as both teams retire for the half-time show.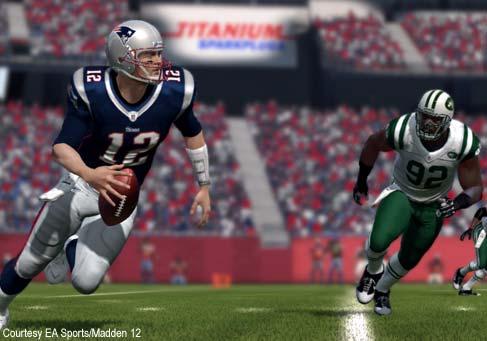 Coming out of the locker room Seattle's momentum is expected to continue and the Seahawks should score on their first possession with a 9-yard touchdown run by Marshawn Lynch. At this point the Patriots will come out swinging as Tom Brady connects with Rob Gronkowski for a 14 yard touchdown.
The final quarter is expected to be a defensive battle, with neither team able to put points on the board early. In the final minutes, Patriots cornerback Darrelle Revis is expected to intercept a Russell Wilson pass and giving the Pats one last chance to win. The interception gives Tom Brady the chance to get the ball to Julian Edelman, who managed to slip out of a tackle and make a break for the end zone. Seattle's Kam Chancellor will then sprint toward Edelman in order to make game saving tackle, but the speedy Edelman is expected to cross into the endzone with seconds left, securing the victory.
Tom Brady will be named the MVP of the game thanks to his 335 yard, 4-touchdown performance, his third such honor. Julian Edelman led all receivers with 8 catches for 106 yards, while Marshawn Lynch proved to be unstoppable on the ground with 118 yards and 2 touchdowns… at least according to the Madden NFL Football franchise.