The Pittsburgh Penguins have agreed to a six-year, $36.6 million contract extension with defenceman Kris Letang.
Letang's deal carries a $6.1 million cap hit and was a pending unrestricted free agent after completing an eight-year deal that had a $7.25 million cap hit.
"Kris epitomizes what it means to be a Pittsburgh Penguin," said general manager Ron Hextall. "The role he plays on our team is irreplaceable, he is a leader in our locker room, and has made countless contributions to the organization over the last 15-plus years, which includes three Stanley Cup Championships. We are thrilled to make him a Penguin for life."
At age 35, Letang reaffirmed his place as a top-tier NHL defenceman this season, scoring 10 times and assisting on 58 others in 68 games played. Injuries have played a significant role in his tenure with the Penguins, suffering both concussions and a stroke before turning 30.
Letang has appeared in 941 career games with the Penguins since being selected in the third round of the 2005 NHL Draft, recording 144 goals and 650 points. The 2013 Norris Trophy Finalist has hit the 50-point plateau six times in his career, tied for the most among active defencemen, as well as the most out of all blueliners in Penguins history.
He has helped the Penguins win three Stanley Cups in 2009, 2016 and 2017.
The next player Pittsburgh will look to bring back is Evgeni Malkin, who Hextall said he intends to sign before free agency opens on July 13.
"I can't say that, I don't know that," Hextall told reporters on Wednesday. "We're still working. I spoke to him as recently as last night, we'll see where it goes."
After playing out the final season of an eight-year, $76-million deal he signed with Pittsburgh back in 2013, Malkin entered the summer standing at a late-career crossroads. The 35-year-old has missed significant time with injuries over the past three seasons but, when healthy, has shown flashes of the all-world skill that earned him a pair of 100-point seasons and two scoring titles.
"I hope I stay here," Malkin said earlier in May. "I hope forever. That I retire here. But again, I understand it's a business."
Malkin's next contract, in Pittsburgh or elsewhere, will almost certainly be worth less than the $9.5 million he earned this season, but specifics of what he or the Penguins are looking for dollars-wise haven't been made known. Earlier in May, Sportsnet's Elliotte Friedman reported that Malkin and the Penguins discussed a three-year deal, but were far apart on the cap number, though Malkin has insisted that money won't be the primary motivating factor in a deal.
"It's hard. I believe I'm still a good player. And I believe good players sign good contracts," he said. "If I say once 'I'm a rich guy,' it doesn't mean I deserve a $1-million contract. But I mean, I knew my price and my agent knew my price, and I think the team knew my price. Again, it's business. But we'll see what's going on. I hope we sign a good deal."
July 7, 2022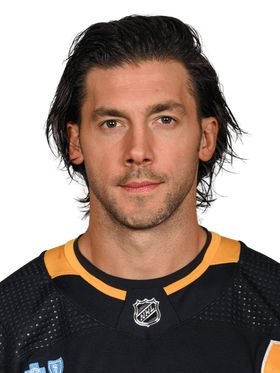 ---
SIGNED BY
Pittsburgh Penguins
CONTRACT TYPE
Contract Extension
SALARY CAP HIT
$6.1 million