Professional sports are filled with star athletes that hung on well past their prime years, forcing the sport to make their retirement decision before they do. Whether it be a pitcher that loses the zip on their fastball or a wide receiver that loses their extra step, these players fade away from the game slowly.
There are exceptions, though, who have either chosen to or been forced to leave their sport at the height of their dominance. On Friday, Formula One champion Nico Rosberg announced his unexpected retirement at the age of 31, going out on top in his young career.
Here are some other athletes that have left their sports in their prime: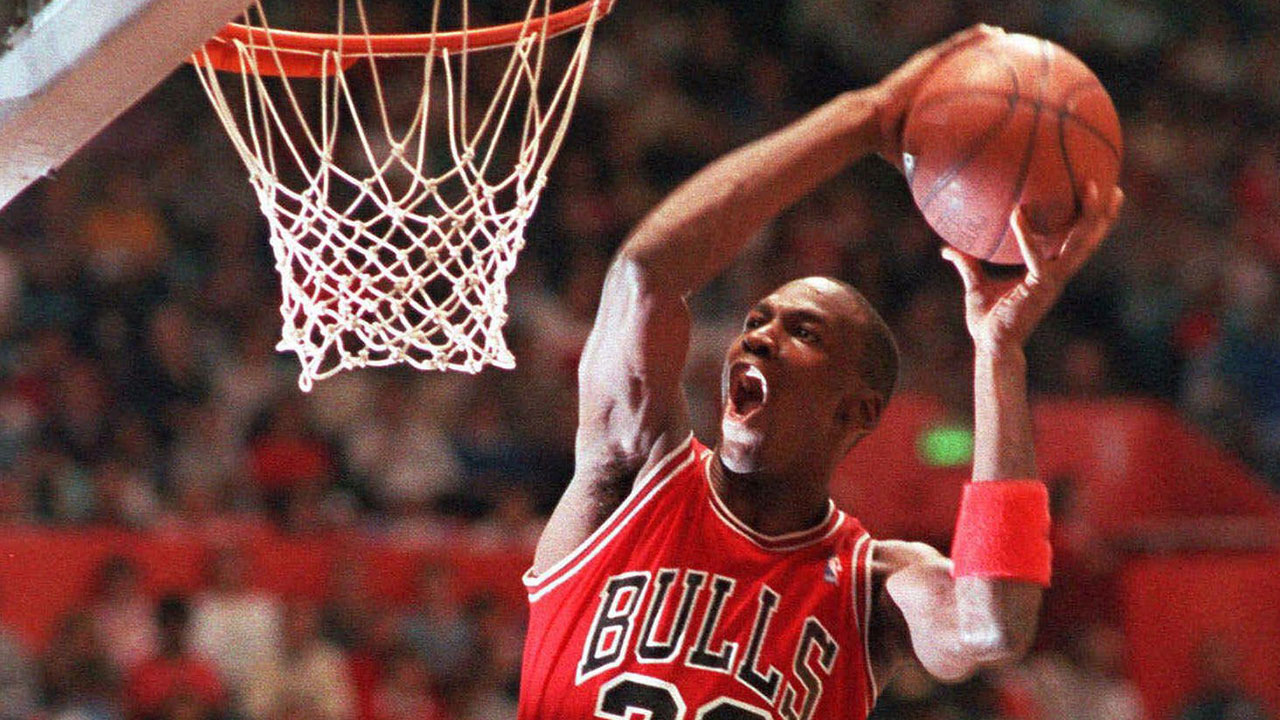 At the time of his first retirement Michael Jordan had won three rings and seven scoring titles.
Michael Jordan   |   NBA   |  29 & 34 years old
MJ retired three times in his career — four if you count his retirement after one illustrious year (1994) in minor-league baseball. Jordan was coming off three consecutive NBA Championships in 1993 and was named the Finals MVP all three times, but stunned the sports world by walking away at the peak of his game.
"I've reached the pinnacle of my career," Jordan famously said in that first retirement press conference. He quickly proved himself wrong as he returned one year later for the 1994-95 season and soon led the Bulls to another three consecutive titles.
Following his habit of retiring on the heels of a three-peat, Jordan again called it a career in 1998 after a year in which he still averaged 28.7 points at age 34. He later returned for his third tour of duty in the NBA, playing two seasons for the Washington Wizards. Unfortunately for Jordan, the only repeat in his final run was back-to-back seasons with a 37-45 record.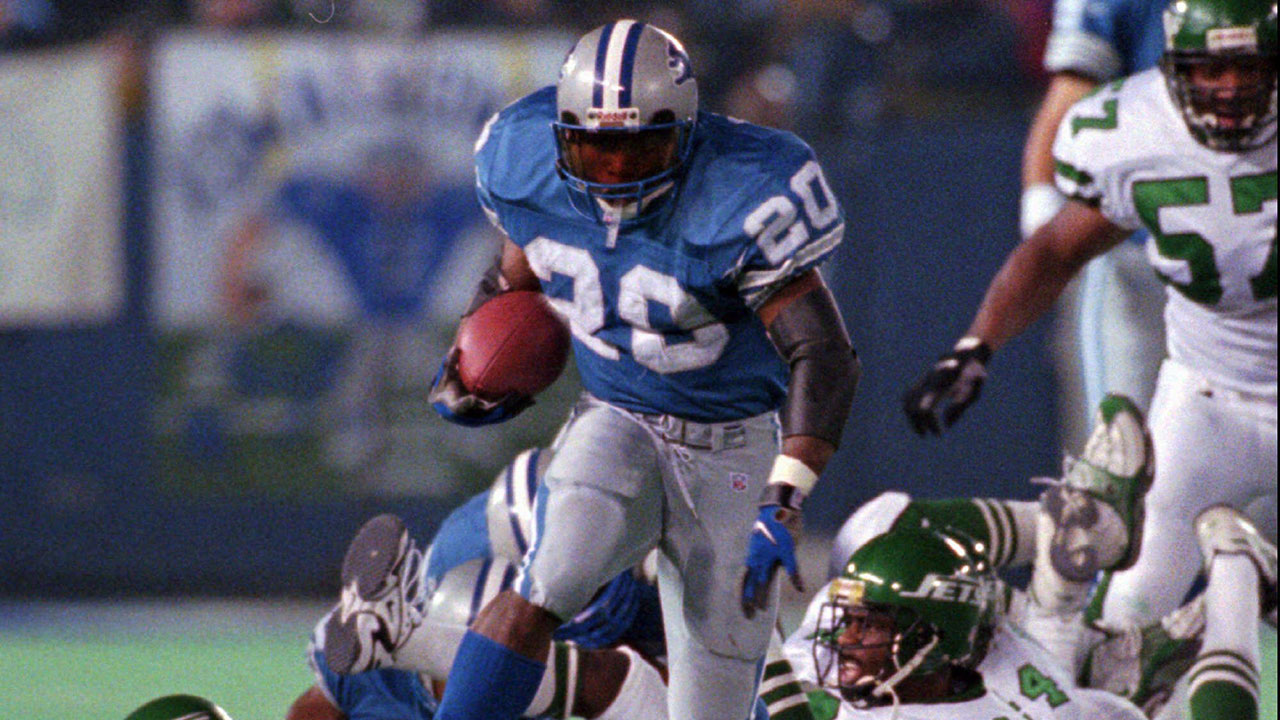 Detroit Lions' running back Barry Sanders led the league in rushing in two of the three years before he hung up the cleats.
Barry Sanders   |   NFL   |   30 
Sanders was the identity of the Detroit Lions' offence for a full decade, averaging 1,527 rushing yards, 292 receiving yards, and 10.9 touchdowns per season.
He was just 30 years old in his final season and started in all 16 games, something he did in each of his last five seasons. Sanders was inducted into the Pro Football Hall of Fame in 2004 and still ranks third all-time in career rushing yards (15,269) behind Emmitt Smith and Walter Payton.
His 2,053 rushing yards in 1997 remains the fourth-best single-season total in NFL history.
Pittsburgh Penguins' Mario Lemieux won four Art Ross trophies prior to his first retirement.
Mario Lemieux   |   NHL   |   31
Years of battling Hodgkins lymphoma and back injuries forced Lemieux to step away from the game following the 1996-97 season when the Penguins' star was still fully in his prime. Lemieux scored 50 goals and added 72 assists that final season, good for the sixth Art Ross Trophy of his career.
Jump forward to 1999 and an ownership group involving Lemieux purchased the Penguins, who were deep in debt. Midway through the 2000 season, Lemieux sent shockwaves through the league by announcing he would return. He didn't skip a beat, either, scoring 35 goals with 41 assists in just 43 games.
Lemieux played for parts of six seasons in Pittsburgh following his return, averaging just 34 games per season due to injuries before retiring permanently in 2006.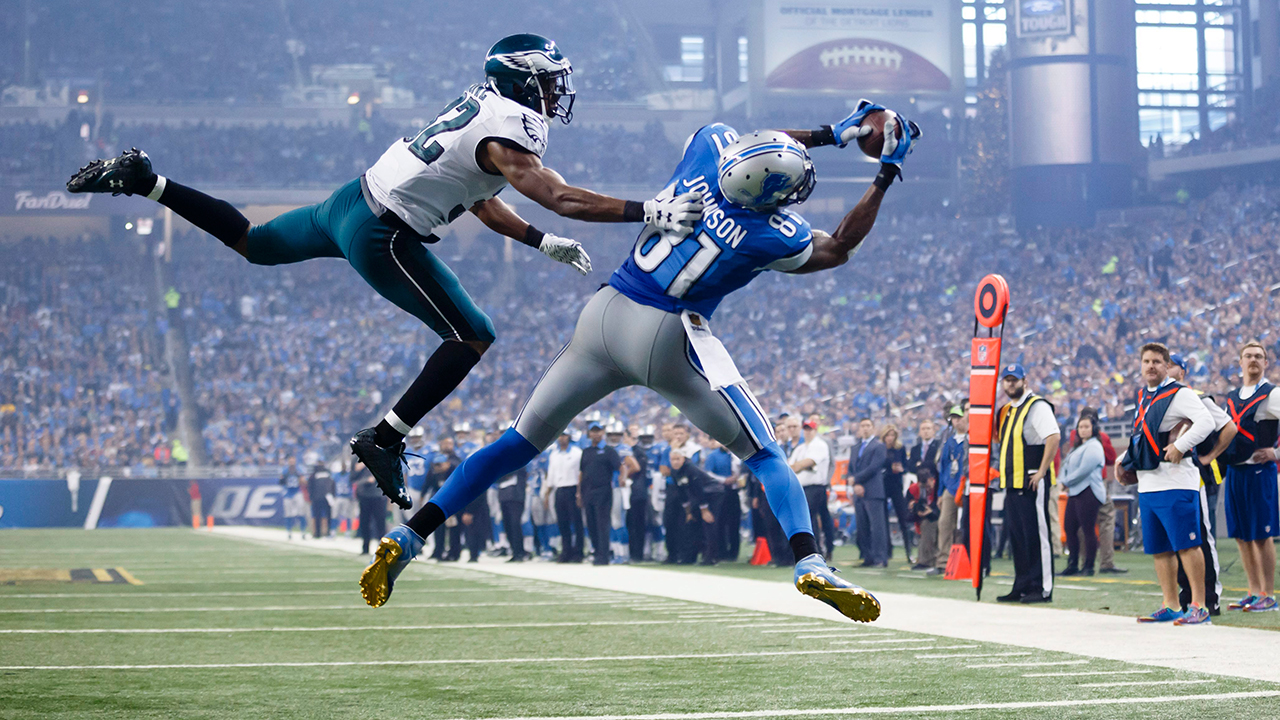 Calvin Johnson was named to six Pro Bowls and was a three-time first team All-Pro.
Calvin Johnson   |   NFL   |   30
Megatron was one of the NFL's elite receivers over nine seasons in Detroit. At many times, he was the only real draw the Lions had.
Johnson posted one of the NFL's all-time seasons in 2012, catching 122 balls for 1,964 yards and five touchdowns. He topped 70 receptions and 1,000 yards in each of his final six seasons, but constantly battled injuries and was often unable to practice between games.
Johnson's 11,619 career receiving yards rank him 29th all-time, but the 6-foot-5 specimen could have easily made a run at Terrell Owens (15,934) for second place behind Jerry Rice if his body had allowed him to stay in the league.
Justine Henin was arguably the most dominant force in women's tennis during the mid 2000's.
Justine Henin   |   Tennis   |   25
Henin was comfortably ranked number one in the WTA rankings when she suddenly retired at 25 years old, which even by tennis' standards is extremely young.
Her resume already included seven majors, including four French Open titles in five years from 2003 to 2007 during the height of her dominance.
Henin briefly attempted a comeback in 2010 and was inducted into the International Tennis Hall of Fame this year with 43 career WTA singles victories.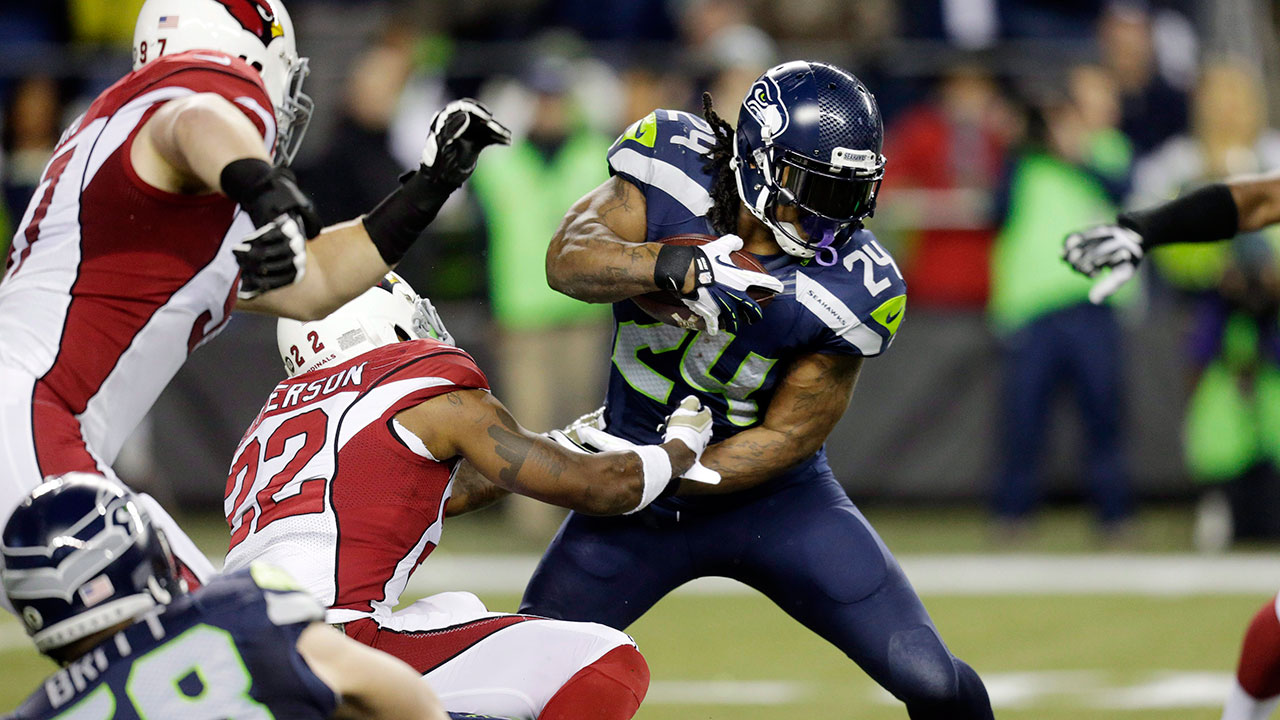 Marshawn Lynch delighted Seattle Seahawks and Buffalo Bills fans alike with his ruthlessly physical style and led the league in touchdowns twice.
Marshawn Lynch   |   NFL   |   29
Lynch arrived in Seattle at the perfect time to pair with Russell Wilson and the Seahawks' dominant defence. His hard-running style made him a fan favourite league-wide and earned him the nickname 'Beast Mode', but Lynch surprised many by walking away following the 2015 season at just 29 years old.
Injuries shortened Lynch's final year to just seven games as years of seeking out hard contact finally caught up with him. In the four years prior with Seattle, however, Lynch had posted at least 1,200 rushing yards with double-digit touchdowns.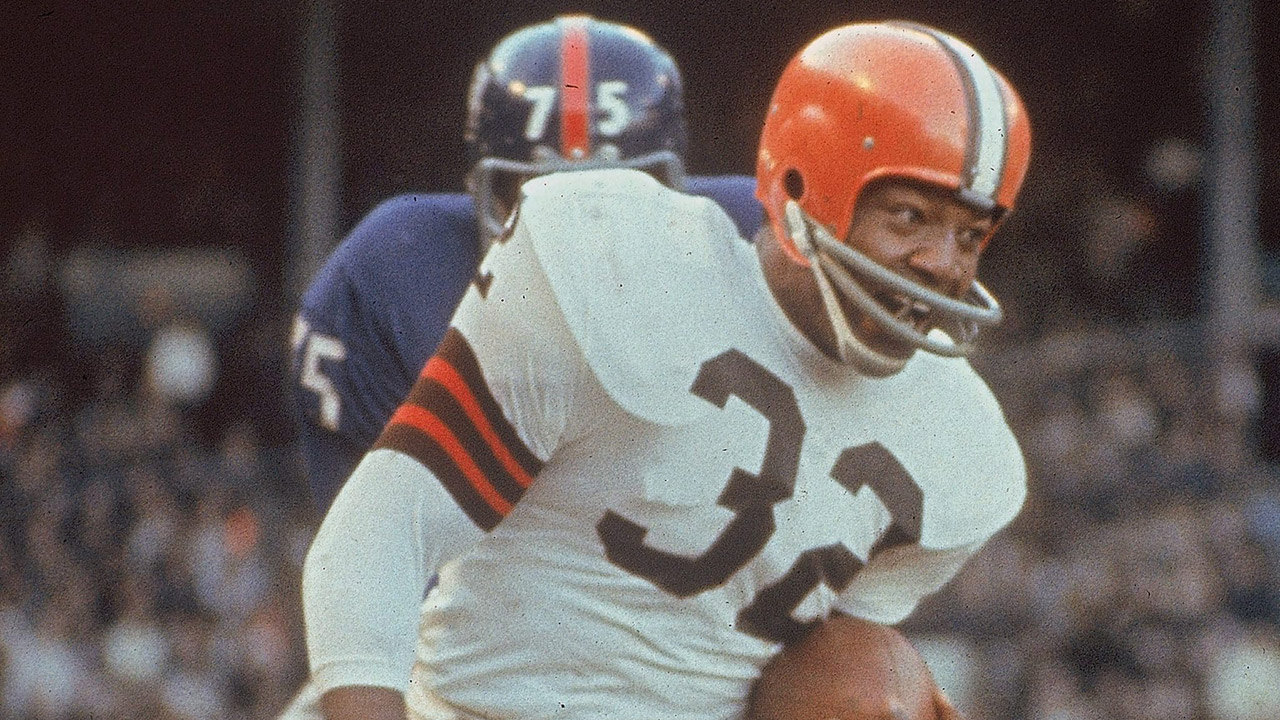 Jim Brown led the league in rushing yardage in eight of the nine seasons of his career.
Jim Brown   |   NFL   |   29
The Hall of Fame running back retired in 1966 from the set of The Dirty Dozen, a movie he was acting in that off-season. Brown was only entering his age-30 season, but Browns owner Art Modell was threatening to fine Brown daily if he arrived late to training camp that year.
Over nine seasons, Brown rushed for 12,312 and 106 touchdowns, both of which still rank him in the top-10 all-time despite him playing shorter seasons. Brown was named the league's MVP three different times, including his final year where he rushed for 1,544 yards including 17 rushing touchdowns and four receiving scores.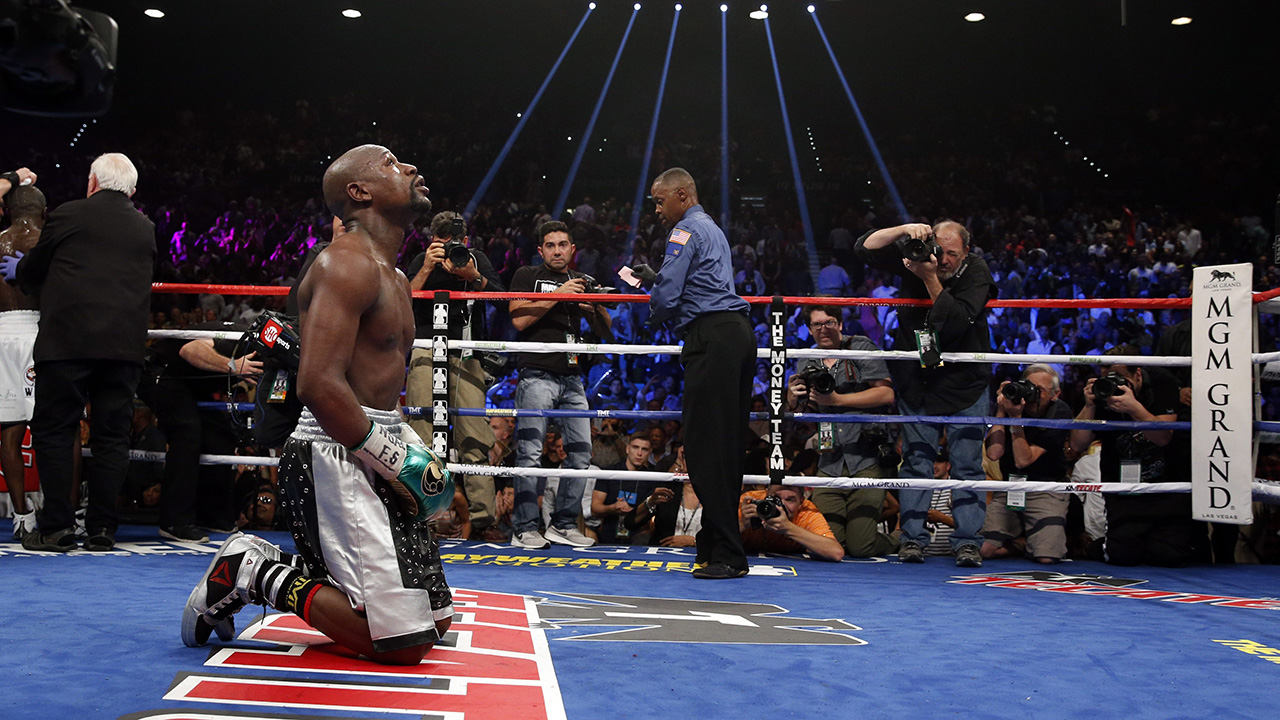 Floyd Mayweather Jr. generated approximately $1.3 billion in revenue during his career.
Floyd Mayweather   |   Boxing   |   38
The undefeated Mayweather announced his retirement after defeating Andre Berto in September of 2015 to move to 49-0, tying the record of the great heavyweight Rocky Marciano.
Mayweather's last noteworthy fight was win number 48 against Manny Pacquiao in May of 2015 which smashed all previous pay-per-view records.
He recently posted photograph of a $100 million cheque from that night on his Instagram, saying that he still has "every dime", but a massive payday and the temptation of a 50th win might still be enough to bring together a blockbuster fight between Mayweather and UFC star Conor McGregor.