James Hinchcliffe calls it the perfect storm.
He had the first IndyCar out on a slick track following a two hour and 20 minute rain delay at last year's Indianapolis 500 qualifying and then had one of the sensors on his tire fail.
It led to the Canadian driver not qualifying for Greatest Spectacle in Racing, but he vows he'll be among the 33 drivers for the 2019 race when qualifying starts on Saturday.
"I'm very confident in the car that we've got, in the team that we've got and the 2019 Indy 500 will be very different for us than the 2018 version," Hinchcliffe said Monday.
There was discussion after last year of a format change to qualifying which would allow full-time drivers, such as Hinchcliffe, to be guaranteed a spot in the race.
The Oakville, Ont., native didn't see the need for modifications and believes the fastest 33 drivers deserve to make the race, which takes place on May 26.
Hinchcliffe, 32, said he's a big believer that you make your own luck.
"I don't see us changing our approach to qualifying all that much because at the end of the day you just have to go out there and do the four best laps that you can."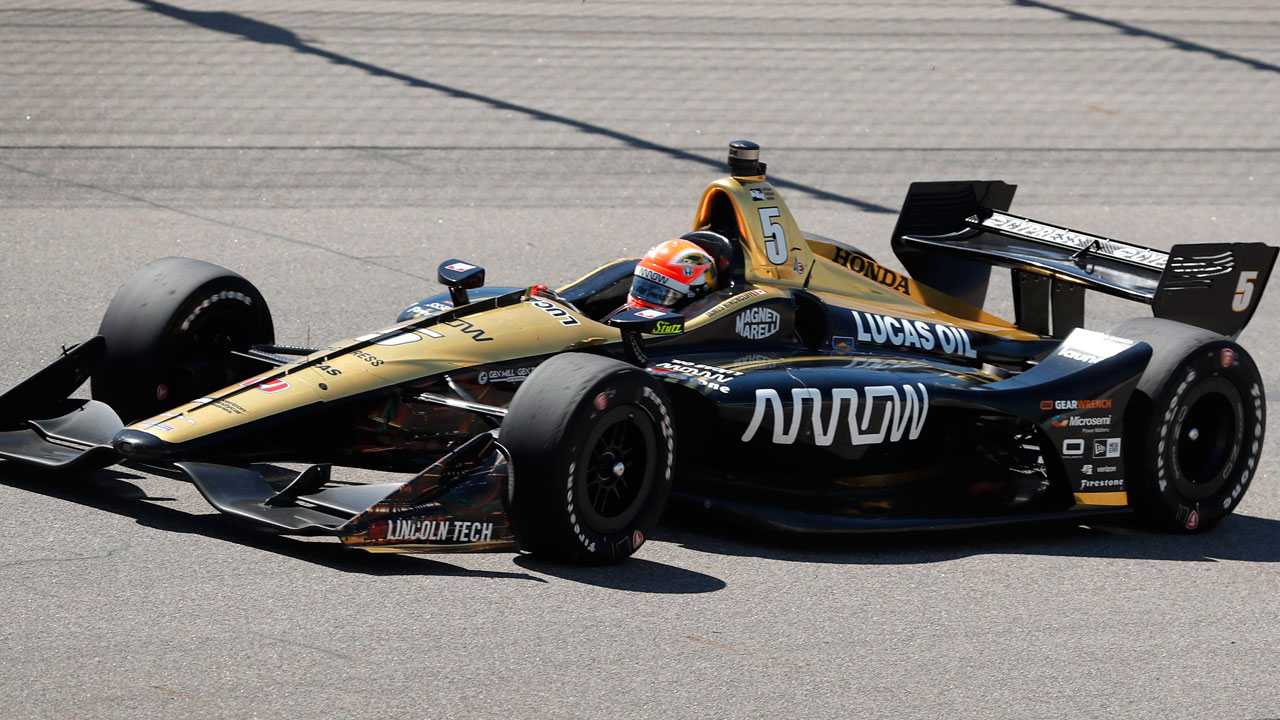 Qualifying changes were made for the 103rd running of the event, but not for full-time drivers. Bump Day, deciding which cars are outside the top 30, has been moved from Saturday night to Sunday afternoon along with the top nine spots. Positions 10 through 30 are decided on Saturday.
Hinchcliffe has had several ups and downs at Indy's 2.5-mile oval over his IndyCar career.
He crashed during a 2015 practice at the event, suffering a life-threatening injury as a piece of suspension pierced his leg. Surgery along with 22 units of blood saved his life.
Hinchcliffe returned to the track in 2016 and took pole position and eventually finished the race seventh.
Arrow Schmidt Peterson Motorsports had two entries in last year's Indy 500 including Robert Wickens of Guelph, Ont.
Wickens, who finished the race ninth as an IndyCar rookie, won't be racing this year as he recovers from a nasty crash last August at Pocono Raceway which left him with a fractured spinal cord and neck along with several other injuries.
The team has left Wickens's No. 6 car open for him, but brought on former Formula 1 driver Marcus Ericsson to fill the full-time driver void.
Ericsson said the team has learned a lot from Hinchcliffe's botched qualifying in 2018.
"I don't think it's something we've put a lot of energy on now," the Swede said. "It's a new year and we feel that we have the best preparation we can have for this event and we feel confident in what we're doing."
Ericsson said his results this year have been frustrating as he makes the transition to IndyCar. Through five races, he's had one top 10 finish — seventh at the Grand Prix of Alabama — and is 20th in the standings.
Hinchcliffe, meanwhile, has three top 10 finishes including sixth place at both St. Petersburg and Alabama. His 107 points has him in 10th in the driver standings, 75 points off leader Josef Newgarden of Team Penske.
He said it hasn't been a bad start to the year and feels he's close to breaking through.
"If we just keep doing our job, eventually one of these things are going to fall our way or at least not fall against us," Hinchcliffe said. "We're not looking for help, we're just looking for things to work against us and I think we can be right there."
The Indy 500 represents double points for each entrant and a strong performance can set you up nicely for the season, Hinchcliffe said. A bad day can also put you on the back foot.
He said he felt the burn of not making it last year but believes 2019 will be different at the season's biggest race.
"It's everything. It really is the reason we do it in a lot of ways," Hinchcliffe said.
"It's our Super Bowl, it's our World Series, it's our Masters."