LAS VEGAS – Quite understandably, members of the Toronto Blue Jays' front office are measured whenever they talk about Vladimir Guerrero Jr.
Why make life harder for a teenager by raising expectations higher than they already are? There's little to gain and lots to lose.
But around baseball others are more than happy to fuel the hype. Within the hallways of the Mandalay Bay Resort and Casino at the Winter Meetings this week, plenty of baseball people talked excitedly about the game's top prospect.
"Vlad Jr.," said one high-ranking executive, "is a prospect of epic (freaking) proportions."
"He hit .381 in the Eastern and International Leagues," the exec continued, recalling Guerrero's batting average to the exact percentage point. "Cold weather leagues. At 19 years-old."
"What he did is incredible," a longtime coach added. "As many walks than strikeouts? Nobody does that."
Ben Nicholson-Smith is Sportsnet's baseball editor. Arden Zwelling is a senior writer. Together, they bring you the most in-depth Blue Jays podcast in the league, covering off all the latest news with opinion and analysis, as well as interviews with other insiders and team members.
Asked to predict how Guerrero will fare against big-league pitching when he arrives in Toronto next spring, a third evaluator suggested he'll hit right away and keep hitting. The names Ronald Acuna Jr. and Juan Soto come up as potential comparables.
There's even praise for Guerrero Jr.'s defence. With good hands, quick feet and a strong arm, he possesses many of the traits needed at third base. He won't be as rangy as many infielders, but has otherwise developed into a respectable defender.
So yeah, the Blue Jays don't need to talk loudly about their top prospect's potential. Like it or not, evaluators around baseball are doing it for them.
After four days of conversations at the Vegas Winter Meetings, here are a few more observations about the Blue Jays and the market as a whole…
WHAT HAVE YOU DONE FOR ME LATELY?
In many ways, Nathan Eovaldi's four-year, $68 million deal is emblematic of a larger trend: teams would rather pay players for what they will do rather than what they have done.
As one agent said, "The IOU is extinct."
Eovaldi pitched just 111 innings in 2018, and he missed the previous season recovering from his second Tommy John surgery. Ten years ago, that profile wouldn't have made Eovaldi one of the game's most coveted free agents. But as everyone saw in the World Series, the 28-year-old has swing and miss stuff and great control. Pair that with his youth and you have serious demand despite his history as an oft-injured player whose results didn't match his stuff for most of his big-league career.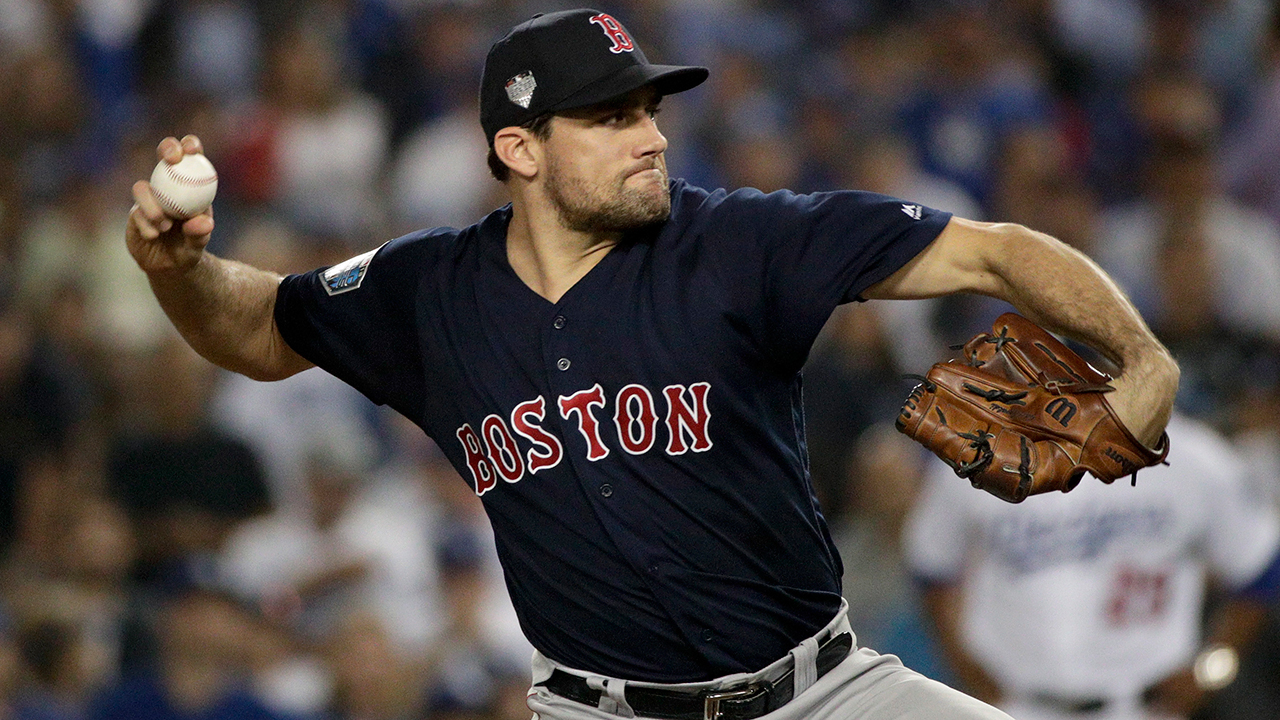 PACE OF (OFF-SEASON) PLAY
It's a little jarring for some observers to see Ross Atkins describe the meetings as "extremely productive" when the team's only tangible acquisition was an 18-year-old Rule 5 pick. Atkins said the Blue Jays have "an incredible feel for the opportunities" available, but how could the meetings have been so productive when their roster's not demonstrably better?
In many ways it's a question of goals. The Blue Jays didn't arrive in Las Vegas with the intention of making a deal. Their aim, as far as I can tell, was to gather information about trades and free agents while spending time face-to-face with people in the game.
Eventually that information must lead to moves, but like most teams, the Blue Jays guard against the pressure to act at the Winter Meetings. The season starts March 28. There's no prize for having your winter business complete on December 14. Plus, as a rebuilding team, the Blue Jays can afford to wait more patiently than contenders in need of a specific finishing touch.
Last off-season, teams were patient enough to benefit from late-off-season bargains, and some believe that clubs are holding out for similar deals in the New Year.
"I think teams realized it's in their best interest to wait," one agent remarked.
That may be so, but there's a case to be made that MLB should consider an off-season deadline as a way to ensure that those working behind the scenes get some downtime.
"Everybody needs a break at some point," Red Sox president Dave Dombrowski told reporters in Vegas. "They need to change the rules or something where there's some downtime. Every other sport has it other than ours. It goes longer and longer."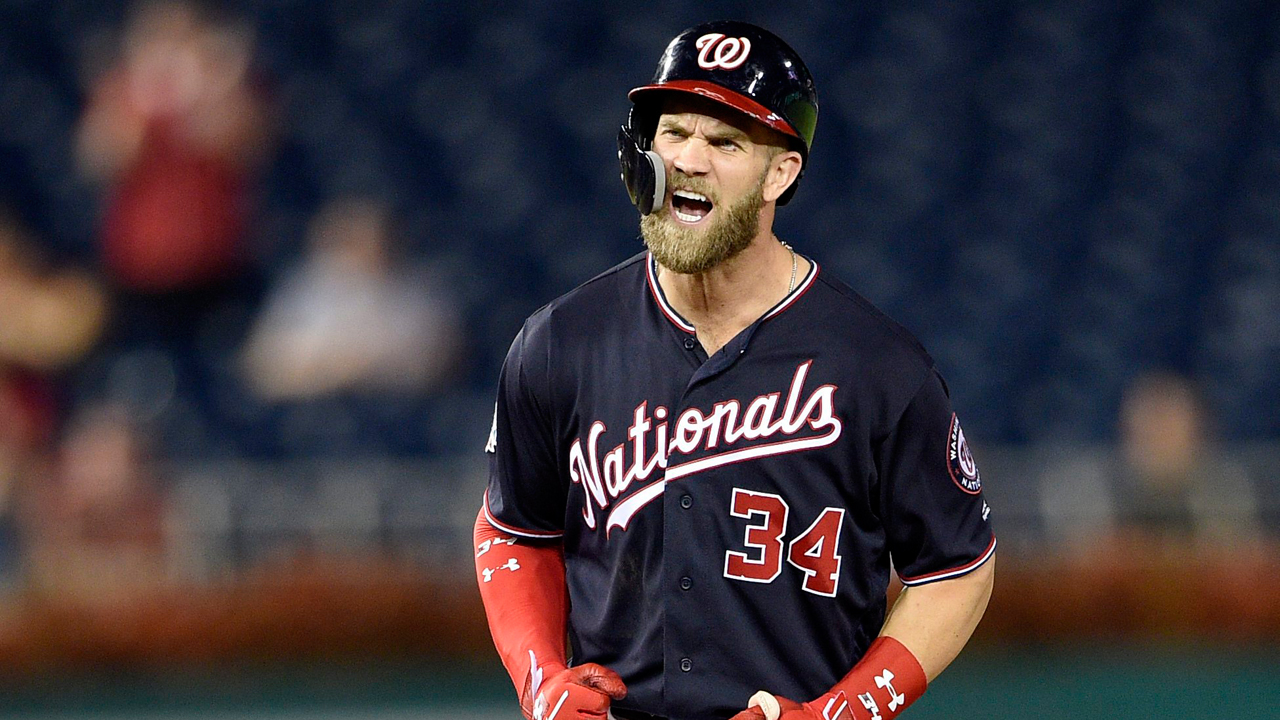 That idea would certainly appeal to many overworked executives and it might appeal to the MLBPA, since deadlines could drive up demand. Convincing the commissioner's office might not be so easy given that low prices benefit teams. Beyond that, there's value in being in the news 12 months a year.
Regardless, there are no deadlines in place yet, so we're now at the midpoint of the off-season, not the end. With that in mind it's a little less jarring when Atkins says "we certainly accomplished what we set out to accomplish."
There are lots of legitimate reasons for the Blue Jays to be patient, so we should judge them not by the pace of their off-season moves but by their quality. In the meantime they have neither succeeded nor failed.
PITCHING PLAYERS
As MLB front offices become more sophisticated, agents are attempting to speak their language. The pitch pamphlets I've seen reference advanced stats including wRC+, defensive runs saved and spin rate. Wins above replacement figure prominently, too.
Really, calling these stats 'advanced' isn't entirely accurate anymore. They're used everywhere: on TV broadcasts, scoreboards and, now, in pitches to teams.
LAST NOTES FROM VEGAS…
• The Winter Meetings are an exercise in time management for GMs and other top executives, who can't pass through the lobby without being stopped by all manner of counterparts, reporters and fans.
•The Blue Jays don't appear to have been serious bidders for Charlie Morton or Lance Lynn.
• One observer suggested that as the Blue Jays look for veteran shortstop options in the aftermath of Troy Tulowitzki's release, Alcides Escobar could be an option worth exploring.