In an era of baseball where the 200-inning starter is becoming more elusive, relievers have seen a significant bump in value over the past few years.
With an increased focus on analytics league-wide, teams are relying on bullpen arms more than ever. The need for a deep, reliable relief corps is becoming paramount for franchises with legitimate title hopes, meaning contenders should be active in the trade market in the coming weeks as they look to upgrade their rosters.
As we move towards MLB's July 31 non-waiver trade deadline, here are five of the most noteworthy relievers who could be dealt this summer…
[relatedlinks]
The biggest name on this list is perhaps also the one with the most uncertainty. Britton made his season debut for the basement-dwelling Baltimore Orioles earlier this week after a six-month recovery from a ruptured Achilles tendon. Baltimore doesn't have much time to showcase its prized reliever, but if Britton manages to stay healthy and pitch effectively, his history of success should speak for itself.
One of the most dominant relief pitchers of the past few years, Britton posted a combined 120 saves from 2014-16 with sub-2.00 ERAs in each of those three seasons. The left-hander is being eased back into action coming off such a significant injury, but it's safe to say the Orioles' front office can expect plenty of calls from potential suitors. Baltimore will be hoping Britton rounds into form quickly to maximize any possible return.
*Note to any acquiring team: If you're in a one-game wild-card situation, you should probably get Britton on the mound at some point.
[snippet id=3966765]
The Oakland Athletics aren't technically out of the American League playoff race, but they have a tough road to the post-season playing in the highly contested AL West. The Houston Astros and Seattle Mariners are jockeying for control of the division with the Los Angeles Angels not far behind. Oakland enters play Friday 10 games back of a wild-card position and could become sellers in the near future.
Treinen has emerged as one of the best closers in baseball this season, pitching to a 0.87 ERA and 1.96 FIP with 14 saves through 25 games. The 29-year-old has proved effective since being converted to a full-time reliever in 2015, but he's been lights out this year. Whether or not he can sustain this level of dominance remains to be seen, but the Athletics could fetch some solid pieces in return for Treinen, who is under club control for two more years. This looks like a great opportunity for Billy Beane and Co. to sell high.
UPDATE: Herrera has been traded to the Nationals.
The Kansas City Royals find themselves with a few intriguing trade chips on their hands in Herrera, Mike Moustakas and Danny Duffy. Herrera, who has spent his entire career with the Royals, may find himself wearing a different uniform by the end of July. In his second full season as the Royals' closer, the 28-year-old has cruised to a 1.05 ERA with an eye-popping 11 strikeouts per walk.
The track record is certainly there for the two-time all-star and 2015 World Series champion as he boasts a 1.26 ERA in 22 career playoff games. A team looking for a high-leverage reliever with a strong post-season resume can do a lot worse than Herrera, who hits free agency at season's end.
[snippet id=3305549]
After a blistering start to the season, the New York Mets have crashed back to earth, currently sitting fourth in the competitive National League East. The Mets are expected to emerge as sellers in the coming weeks and Familia could be one of the first to change teams, assuming he can get healthy. The hard-throwing right-hander is currently on the disabled list with soreness in his throwing shoulder, which only hurts his trade value.
Even still, with Familia heading into the free agent pool at the end of the year, the Mets would be wise to see what they can get back for a closer who is only two years removed from a 51-save campaign. He's blown four saves in 18 opportunities in 2018, but the strikeout numbers are still there, which makes him an intriguing option for contenders seeking bullpen improvements. Again, health is paramount in any potential trade here.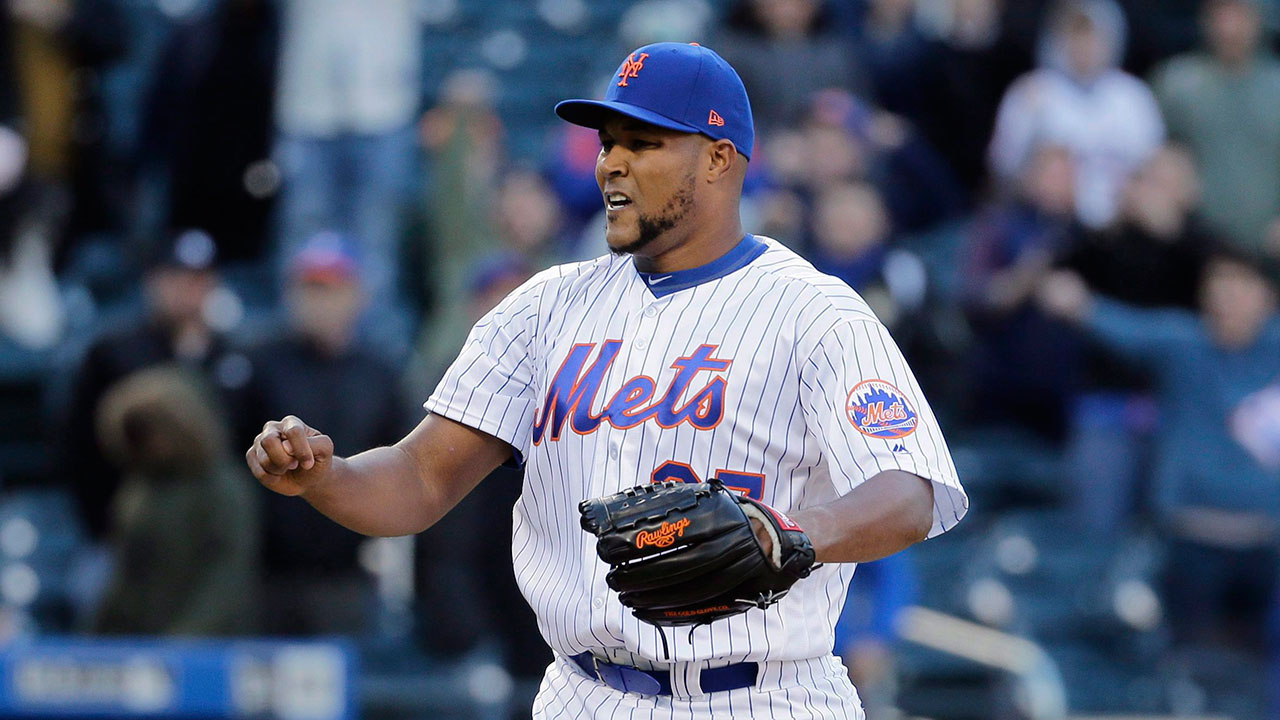 With the San Diego Padres locking up closer Brad Hand to a three-year deal (with a club option for 2021) this past off-season, it remains to be seen whether they'll shop him at the 2018 trade deadline. One Padres reliever who should definitely be on the market is Stammen, who has quietly been a standout performer this season.
Stammen carries a 2.30 ERA through 28 appearances and is vastly outperforming his $2.25 million contract. The right-hander's 91-m.p.h. two-seam fastball won't blow you away, but he's managed to remain effective due to his command of the strike zone and ability to induce ground-ball outs. At age 34 his skills could start to decline in the near future, which would possibly be a concern for a team acquiring a reliever with one more year left on his deal, but at such a low cost he'd presumably be worth the risk.