This article first appeared in Sportsnet Magazine's MLB preview.
Every great career must come to an end, one way or another. And no matter how it happens, it's a humbling experience.
What's interesting about the inevitable exit of Alex Rodriguez is that he's already been humbled. He's lost his integrity and the fans' adoration. He's lost much of his ability and athleticism, and probably his shot at the Hall of Fame, too. All he has left in baseball is his job and, at 39 and on the wrong side of multiple hip surgeries, even that situation is tenuous. Rodriguez may be nothing more than a league-average designated hitter and occasional first baseman at this point. For him to play, he will have to do the one thing he's always done best: hit. Whether he still can remains to be seen.
---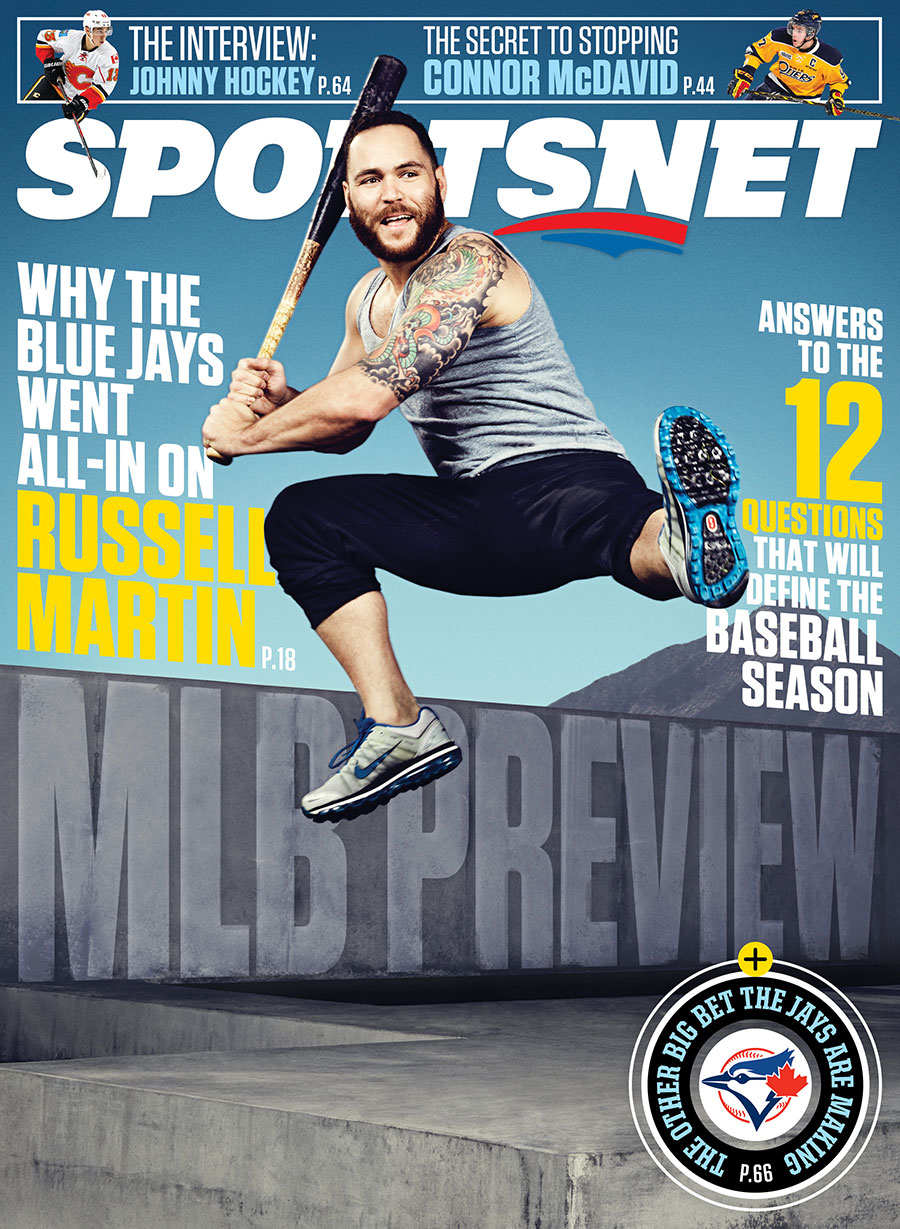 Sportsnet Magazine's MLB Preview: Why the Blue Jays went all in with Russell Martin, and answers to the 12 questions that will define the baseball season. Download it right now on your iOS or Android device, free to Sportsnet ONE subscribers.
---
Rodriguez's impact has already been measured. He'll be remembered for being the best player of his era, looking invincible for the better part of a decade, leading the league in homers five times and winning a trio of MVP awards. He'll be remembered for the pair of most-lucrative-in-sports-history contracts, both exceeding $250 million. He'll be remembered for being disarmingly soft-spoken, in a way that lent credence to the profiles written about him that painted him as a sensitive, unconfident and, at times, tortured man. And he'll be remembered for the drugs. No matter what he does between now and death, we'll always remember the drugs.
Whatever happens this season is almost irrelevant. It's hard to imagine anything Rodriguez could do to clean up the mess he's made of his own story. The ink on the bulk of his career is dry. All that's left is the matter of the $61 million remaining on his contract through 2017 and a series of performance-related bonuses that kick in with each home-run milestone he reaches in pinstripes. The first of those $6-million instalments could be triggered this season if Rodriguez hits six homers and passes Willie Mays for fourth all-time.
From there he'd need a highly unlikely 55 to reach 715 and unseat Yankees legend Babe Ruth, one of the most unquestionably real people to play the game. And maybe it'd be fitting if he wound up somewhere short of that.