TORONTO – Despite several years of increasing registration across the city, the North Toronto Baseball Association didn't know what it was in for when it opened registration for the 2017 season back on Nov. 15.
Spots in their youngest divisions – T-ball, rookie ball and mosquito – sold out within four-to-eight hours. The other age groups didn't last much longer. And now, with a month and change before their season starts, the league is maxed out at over 1,100 kids in house leagues, 273 more in select or rep, and a wait list of 586, heavily weighted toward birth years 2007-10, and at all levels.
"It really caught us off-guard," says Michael Doner, a coach and treasurer for North Toronto. "Most people based their decisions on other years, and they knew registration started Nov. 15 and maybe they went on three days later. This year it was already full and we had a lot of angry emails.
"We're just volunteers trying to help as many kids play baseball as possible. We didn't anticipate this."
The volume at one of, if not the biggest youth baseball association in Canada may be unique but the lack of space for children who want to play ball this season is not.
Parents in Toronto who have yet to sign up their kids for this summer may find themselves driving far and wide to find an open spot, if they can still find one at all.
And while in many provinces registration for this summer's youth leagues is just beginning, some provincial associations are already receiving feedback from local loops concerned that they won't have enough supply to meet the surging demand.
Baseball is booming and the infrastructure isn't in place to handle it.
"What happened last year created some of these problems," Jim Baba, Baseball Canada's executive director, says in reference to a spike in registrations across the country last year that already pushed many leagues near or to capacity. "There are groups that have had to cap registration because they have no extra diamond time, or no lights on certain fields. It's a good and bad problem."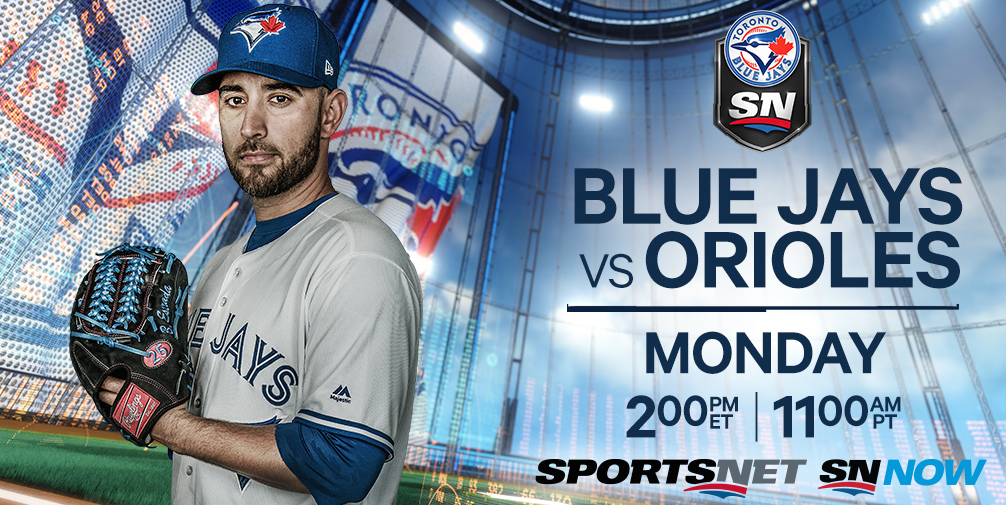 Accurate demand numbers hard to quantify
Last year, Baseball Canada counted 105,799 registered male players and 11,546 female players, significant gains over the 92,672 and 8,179 who were signed up in 2015, when numbers dipped from the previous year.
But those numbers include only a small fraction of the players registered in Ontario, where the vast majority of associations operate outside of Baseball Canada's domain. Estimates peg the number of players in Canada's largest province in the tens of thousands, perhaps even into six figures.
Youth baseball officials attribute the growth in interest to the success of the Toronto Blue Jays, who during the 2015 season captivated Canadian sports fans by ending a 21-year playoff drought and advancing to the American League Championship Series, a feat they repeated last year.
"You had the Jays, the Jose Bautista bat flip and then numbers increased," says David Dion, the executive director of Baseball New Brunswick. "There's no other explanation for it."
David Black, who serves as president of the Toronto Baseball Association, head of the Select Ontario Baseball Association, and commissioner for elite baseball, agrees.
"Baseball is a cool activity right now," he explains. "Last year we had a 25 per cent increase across the city and that understates the demand."
As the president of the East Toronto Baseball Association since 1983 and a board member of the Scarborough Baseball Association, David Breech has plenty of experience with the ebbs and flows of registration numbers in the city.
But what's taking place right now, he says, is unprecedented.
"In the 1980s we were at capacity and then there was a levelling off, which actually made life more pleasant because it was easier to handle," Breech says. "Now we're at the point where we have to turn people away and they're not so happy. It's challenging and frustrating because you can't accommodate the people."
Particularly troubling is the pressure on the system for the younger age groups.
"It really started at the bottom," says Breech. "And the fear is as you do the pyramid, you might be able to accommodate the kids in T-ball and rookie ball, but you can't do rookie ball and mosquito ball simultaneously because they use the same fields. That's why you pull the reins back – in three or four years you end up with a lot of angry people because the kids can't continue."
Leagues can't meet demand due to shortage of fields, volunteers
Last spring, David Dion of Baseball New Brunswick took a call from Guy Donnelle, who was looking to start a recreational league for the Beaubassin region of the province. He had a parents' meeting planned and his group expected to have about 50-60 children sign up.
They ended up registering 235 kids.
"That was definitely a first for me," says Dion. "You may get 12 kids, or 30 kids but not 200."
New Brunswick's numbers have spiked dramatically over the past couple of seasons, going from 3,151 male players and 196 female players in 2014 to 4,118 male players and 368 female players last year.
Dion says roughly 80 per cent of the increase comes in the 7-11 age groups and for some of the bigger established associations, they're already feeling the pressure of trying to squeeze in the new kids into the existing infrastructure.
In the leadup to registration, Dion already heard capacity concerns in Moncton, Fredericton and Dieppe.
"The bottom of our triangle has grown so much and it's certainly starting to filter up," he says.
While in Beaubassin the void was filled by simply starting a new league, opening more associations or adding teams in existing ones isn't nearly as straightforward as it sounds, particularly in larger urban centres like Toronto.
"People were like, can you add teams?" says Michael Doner of North Toronto. "And we're like, 'No, we're jammed as it is based on facilities and volunteers.'"
Funds needed to build more fields
There is no firm data available, but anecdotally, the peak for amateur baseball registration in the country came in the mid-1990s, right after the Blue Jays won their back-to-back World Series championships.
A period of decline followed and increased participation in other sports filled some of the void, a significant factor impacting current demand.
"Soccer had the big kick and soccer got of a lot of sites built in the first part of the century," says Jim Baba of Baseball Canada. "Now our numbers are coming back and we've lost ball diamonds to soccer fields and now we need them back."
A former parks and recreation director in Kindersley, Saskatchewan and executive director of Baseball Sask during the 1990s, Baba says cuts to federal and provincial funding for infrastructure programs have exacerbated things, as municipalities have little budget for new projects.
Certainly those elements are playing out in Toronto, where skyrocketing real estate prices and the demand to build on any available patch of land add yet another layer to challenge facing baseball associations.
East Toronto's Breech has watched baseball diamonds turn into dog parks, soccer fields and cricket pitches over the past 20 years while school boards are increasingly handing out permits to their fields to private leagues that can offer more money.
North Toronto's Michael Doner regularly runs up against for-profit men's leagues taking up fields for various sports, including, of all things, ultimate frisbee.
"That one drives me crazy," he says.
Given that permits are typically rolled over, baseball leagues need to wait for gaps to open up to get fields back. And even when they do, there's fierce competition for the limited green space available.
Breech advocates for a more equitable division of facilities between all sports rather than trying to parcel out space based on anticipated demand, since predicting registration numbers is like, "pissing in the wind."
"There's an ebb and flow – you don't build facilities to look after the peak and you don't shut them down to take care of the valley," he says. "You try to find a rational middle level where you might be servicing 80 per cent of the people because you can't be looking at perfection. You can search for it, but you can't be frustrated in not achieving it. That's the reality."
Accurate demand numbers hard to quantify
The Toronto Baseball Association is working hard to try and find creative solutions to the lack of fields.
It has studied areas which are underserviced and lack volunteer networks in search of places to expand and scoured the city looking for fields and diamonds that are decrepit or in disrepair that can potentially be rehabilitated.
"There's hidden potential there," says the TBA's David Black.
Still, it takes $200,000-$300,000 just to get a diamond up to basic safety standards with engineering for proper drainage – an important consideration with the fear of liability. That outlay includes basic fencing but no parking, lights and washrooms.
Many fields can house T-ball and rookie ball but once kids move up to diamonds with 75-foot bases at the peewee and bantam levels and later up to fields with 90-foot bases, the options dry up fast.
Last year, Black says a handful of TBA championships had to be played in Mississauga as a result of the bottleneck.
Doner of North Toronto says his association has been raising funds to build a proper diamond for its rep teams but have had issues both in finding a spot and obtaining a permit.
There are two multi-diamond facilities in the city – Bond Park and Stan Wadlow Park – where kids can play in a league and graduate from one field to another as they progress, but they are already bursting at the seams.
Ideally, more parks like those can be built to alleviate the pressure, but that's a challenge on multiple fronts.
"Parents, but more so the associations ,need to get a hold of their councillors in certain areas and say, 'Look, here are our numbers, can you help us out with any grassed area that's not being used? Is there a green space area where we can put in another diamond?'" says Jim Baba. "Each one adds 40, 60, 80 more kids who can play.
"It's a good thing that baseball is growing, but it's trying to increase the capacity both diamond-wise and volunteer-base-wise."
Digital divide can leave low-income families behind
The Blue Jays, whose success has helped fuel the boom, are doing their part to help the game at the grassroots level.
Through Jays Care's Field of Dreams program, which helps fund facility projects across the country, one of the fields at Stan Wadlow was able to get lights, which opened up more playing time. North Toronto is also working with the foundation on its field project.
This year, Jays Care will spend a total of $2 million on 12 different projects, although not all will be specifically dedicated baseball diamonds, as some of money will be used on multi-sport or indoor facilities. Importantly, the foundation's goals include creating opportunities to play for children who need them, a group that's particularly vulnerable as associations hit capacity.
The move by some associations to online-only registration has also squeezed out kids from lower income or less technologically savvy families, another unfortunate by product of the current crunch.
"The parents don't seem to mind paying, but you also have to make sure to accommodate all the fringe people who don't have the ability to pay the full rate," says East Toronto's Breech. "We've had people offer more money than the spots are worth just to get in. Some people are mercenary."
Demand has been building since 2013 Marlins trade
The sad thing is that for some children who want to play organized baseball this summer, it's already wait until next season before this one has even started.
The best advice for parents currently on the outside looking in?
"It's almost a matter of the next league over and the next league over and the next league over and push the threshold of far you'll go when it comes to house league," says David Black. "At the house league level, especially for younger kids, parents want a simple, easy transit. That makes it much more difficult."
Doner of North Toronto says the current logjam has been building since the Blue Jays pulled off the Marlins blockbuster and acquired R.A. Dickey ahead of the 2013 season.
"Prior to that we wouldn't be full," he says. "After that, each year it would be full, but it would fill up by March and our season starts in May, then after the first ALCS season, it was full around Christmas time. Then this year, we're in unchartered territory as far as the wait-list demands go.
"The Jays have really contributed to this more than anything. I get concerned if they have a bad season what will happen next year, but at the end, if you develop a love for sports when kids are 7-9 years old, they're going to want to play as much as they can."