TORONTO — As we just saw with the NHL's Vegas Golden Knights, expansion drafts can be a ton of fun. The chance to assemble a team from scratch offers exciting possibilities and endless opportunities to debate roster construction.
The Toronto Blue Jays went through the process in November 1976, participating in an expansion draft along with the Seattle Mariners ahead of their inaugural seasons.
Toronto made several impactful selections and even came away with a few franchise-forming players. Catcher Ernie Whitt was drafted with the No. 34 pick, and his 131 homers still rank 10th in club history. Slugger Otto Velez, taken 53rd overall, had an .834 OPS with the Blue Jays that's ninth in the organization's record books — one point better than Roberto Alomar's mark.
[snippet id=3454869]
However, perhaps no player in the team's '76 class provided better value than right-hander Jim Clancy. The Blue Jays selected the Chicago native from the Texas Rangers with the No. 6 pick, and came away more than pleased.
"Clancy was one of the most unique guys I've ever met," said former Blue Jays president Paul Beeston during an interview in March. "He was a tower of strength. Take the ball whenever you wanted him to, didn't really care who he was playing."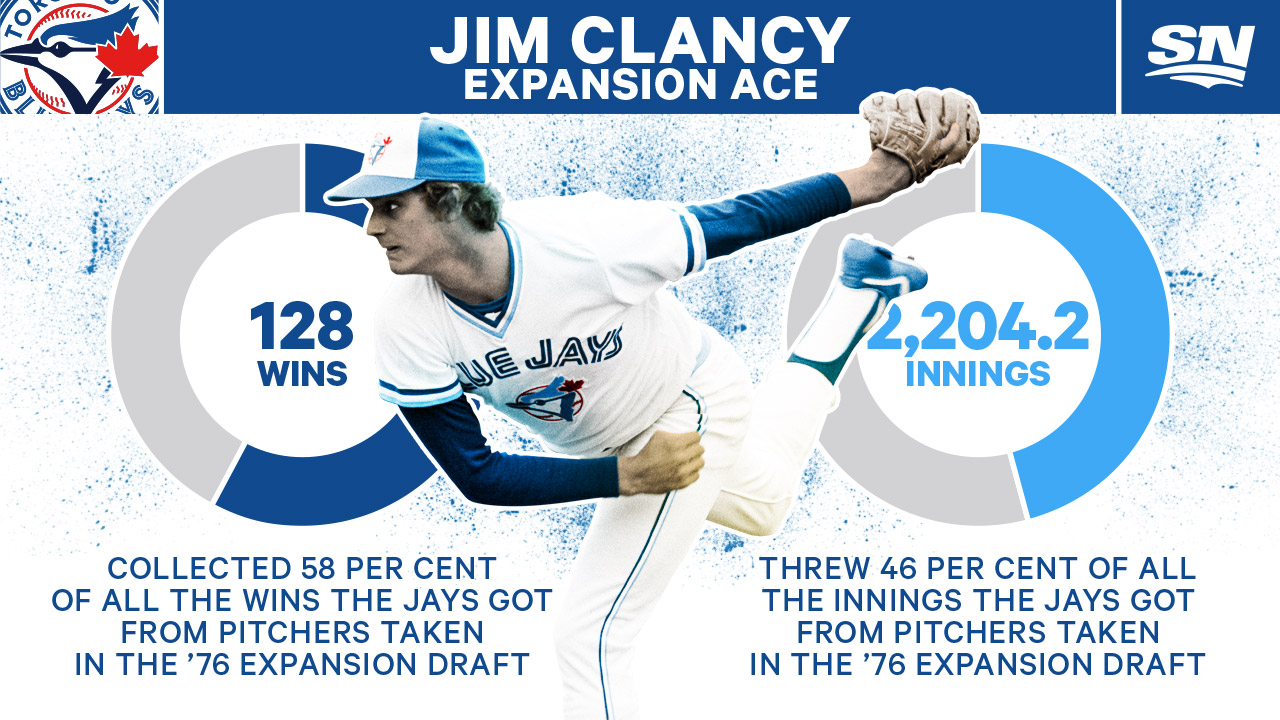 Clancy developed a reputation as a workhorse during his 12 seasons with the team. In 1982 he led MLB with 40 games started, an astonishing mark by today's standards. Clancy then started 36 games in 1984 outpacing the rest of the American League.
"He had supreme confidence and was a guy you always wanted on your side in a battle," said Beeston. "He would take the ball and pitch until his arm fell off."
Here's a look at Clancy's contributions in relation to the rest of the hurlers chosen by Toronto in the '76 expansion draft.
[relatedlinks]