Bases Covered is a daily roundup of the most interesting stories in baseball.
Baseball's Gretzky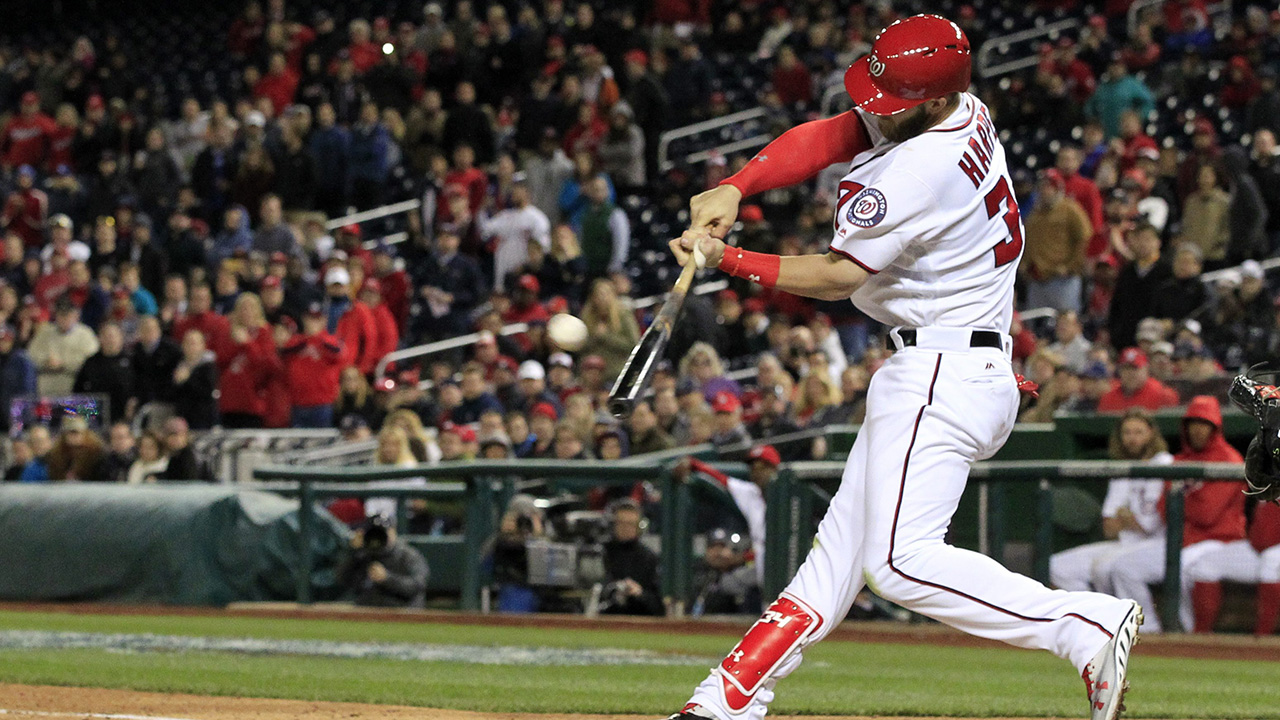 Bryce Harper hit his 100th career home run on Thursday, and it was an extra-special one: the dinger, which he hit off of Atlanta starter Julio Teheran, also happened to be Harper's first career grand slam. Harper became the eighth-youngest player to reach the 100-homer mark.
Washington manager Dusty Baker compared Harper to the likes of Gretzky and Jordan.
"Look at every sport," he said. "Guys that are considered the great ones—Michael Jordan, Gretzky, Jim Brown, Joe Montana—they have a flair for the dramatic. And I told him when he hit that home run: 'Man, you've got a flair for the dramatic. You hit a grand slam on your 100th career home run. How many people have done that?'"
The Nationals defeated the Braves, 6–2, good for the sweep—which means the Braves still have not won a game.
The Twins lost on Thursday, too, beaten 3–1 by the White Sox.
---
Well, Mike, there might be one way…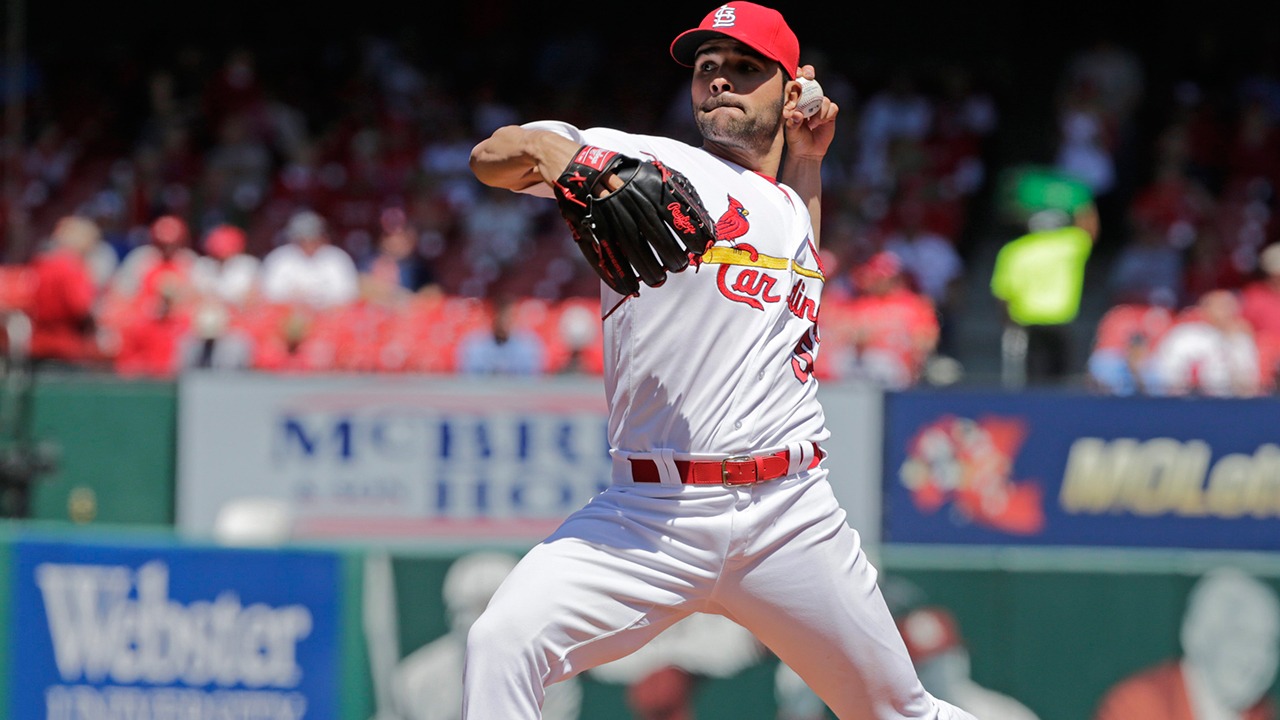 Jaime Garcia allowed just one hit in the Cardinals' 7–0 win over the Brewers on Thursday. Garcia struck out 13 batters in his complete-game performance.
"I don't know how you can be much better than that," said St. Louis manager Mike Matheny. "He was in control the whole way."
Here's why the Cardinals' signing of Garcia is starting to look like a very smart move.
---
A(wful)-Rod
The Yankees lost to the Blue Jays on Thursday, 4–2, and the team's offensive struggles are coming into focus. Alex Rodriguez in particular is getting his share of the blame: After a resurgence last year (not counting the final few lousy months of the season), A-Rod has been lacklustre so far in 2016. The 40-year-old is hitless in his last 14 at-bats.
So when should Yankees fans start to worry? Rodriguez himself says he feels fine, telling reporters he had his "'A'-swing" on Thursday despite remaining hitless.
"Didn't like the results. Tomorrow's another day," he said.
Yankees manager Joe Girardi insists he isn't worried yet either.
"When you're 40, you're going to get asked the questions," he said.
---
42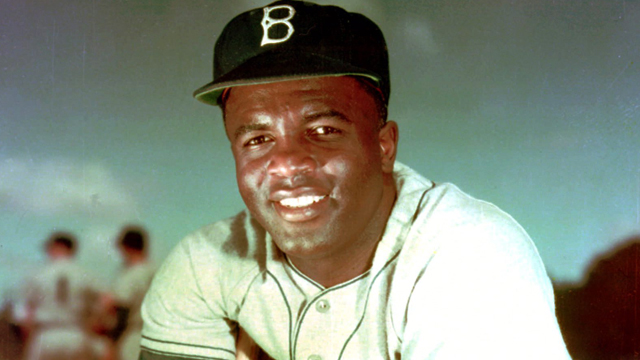 As baseball celebrates Jackie Robinson Day on Friday, the lack of diversity in MLB's managerial and front-office ranks ought to be top of mind. As New York Times sports columnist William C. Rhodes writes:
"We in the United States are prone to self-congratulation, and the annual commemoration has become the perfect vehicle for gushing. Players wear Robinson's No. 42, and everyone from the commissioner on down will speak of Robinson's impact on the nation …. Yet the game, with few black or Latino managers over the years, and only an executive of colour here and there, remains an old boys' network and has resisted the changes Robinson hoped for in 1972."
Rhodes's column, in full, is worth a read.
---
Is Sandoval's time up?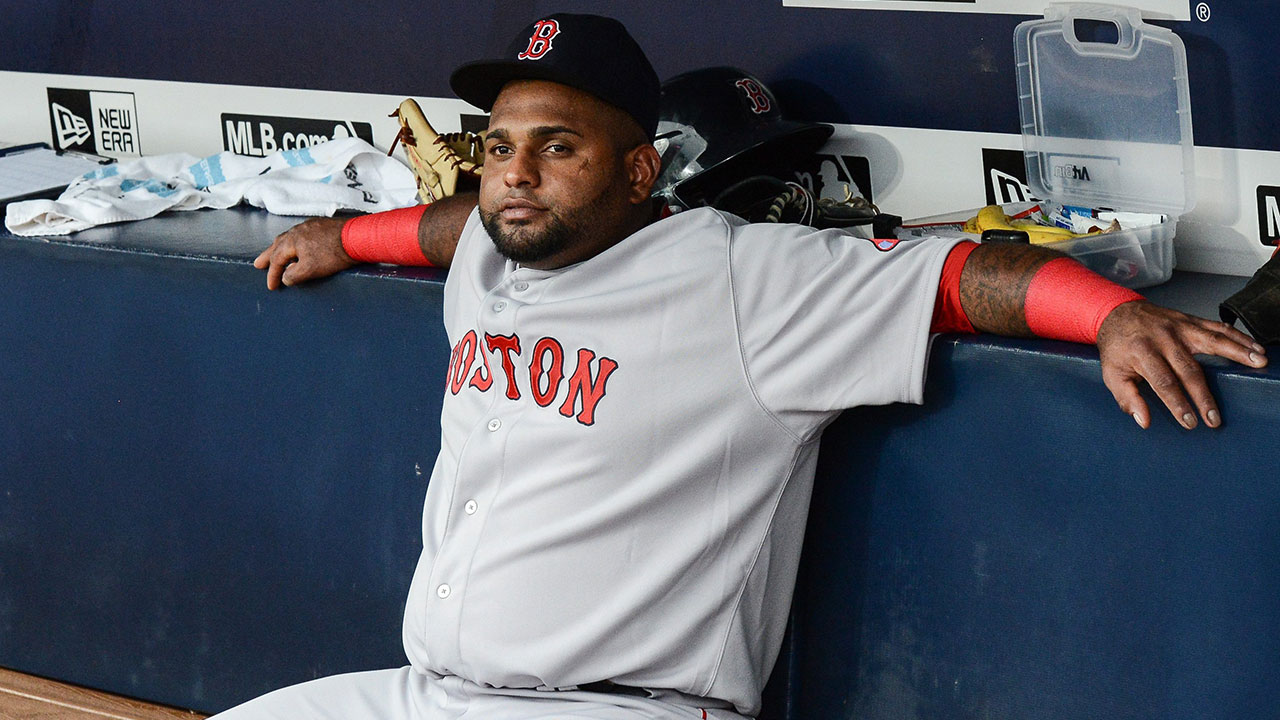 Ethan Banning, former trainer to Boston's Pablo Sandoval, said in an interview that the 29-year-old third baseman has "shown consistently that he's got to have somebody like me holding his hand … And it's not an exercise thing, it's an eating thing."
Sandoval is currently on the 15-day disabled list with a shoulder injury. Yahoo's Jeff Passan reported recently that Sandoval's time in Boston could soon be up, since apparently Sandoval is only interested in staying with the Red Sox if he's an everyday player. The team, meanwhile, will only consider that if Sandoval loses weight.