Bases Covered is a roundup of the most interesting stories in baseball.
Bartolo Colon will make his second start for the Minnesota Twins on Monday, and a lot will be riding on that performance.
Colon recently told ESPN's Marly Rivera that he's mulling the idea of retirement and may make a decision based on his next start. Colon will be going up against the Dodgers, the team with the best record in baseball. In other words, don't be surprised if "Big Sexy" soon calls it a career.
In related news, Curtis Granderson says he's ready for retirement. "I've made my peace with it," he told the New York Post.
Granderson isn't looking to retire, but the 36-year-old is in the final season of his contract with the Mets. Whether or not he ends up traded or stays put in New York, Granderson knows the market for an aging outfielder this winter will be very limited.
"This is one of those situations where I know that an extensive, long-term deal isn't coming," he said. "The situation has to be right, whatever that happens to be. I'm not going to the minor leagues. I'm not doing that. It all depends on what the situation is."
Painful beginnings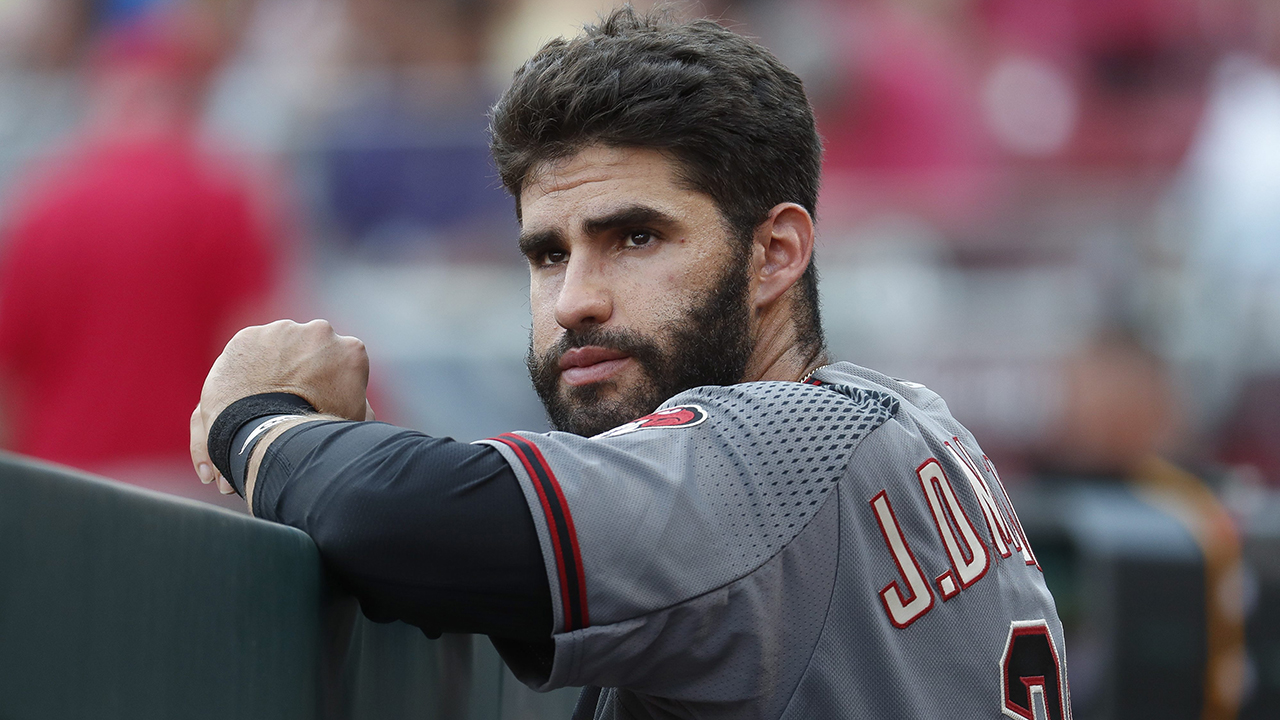 (John Minchillo/AP)
Todd Frazier made his debut for the Yankees on Wednesday in a matinee that saw his new team thumped by the Minnesota Twins, 6–1.
Frazier was hit in the hand by a pitch in his second at-bat; the third baseman stayed in the game but had his hand wrapped in ice afterwards as a preventative measure.
Meanwhile, J.D. Martinez made his debut for the Diamondbacks and he, too, was hit on the hand with a pitch. Martinez, who was traded to Arizona from Detroit, was removed from the game, though X-rays came back negative.
One valuable pinky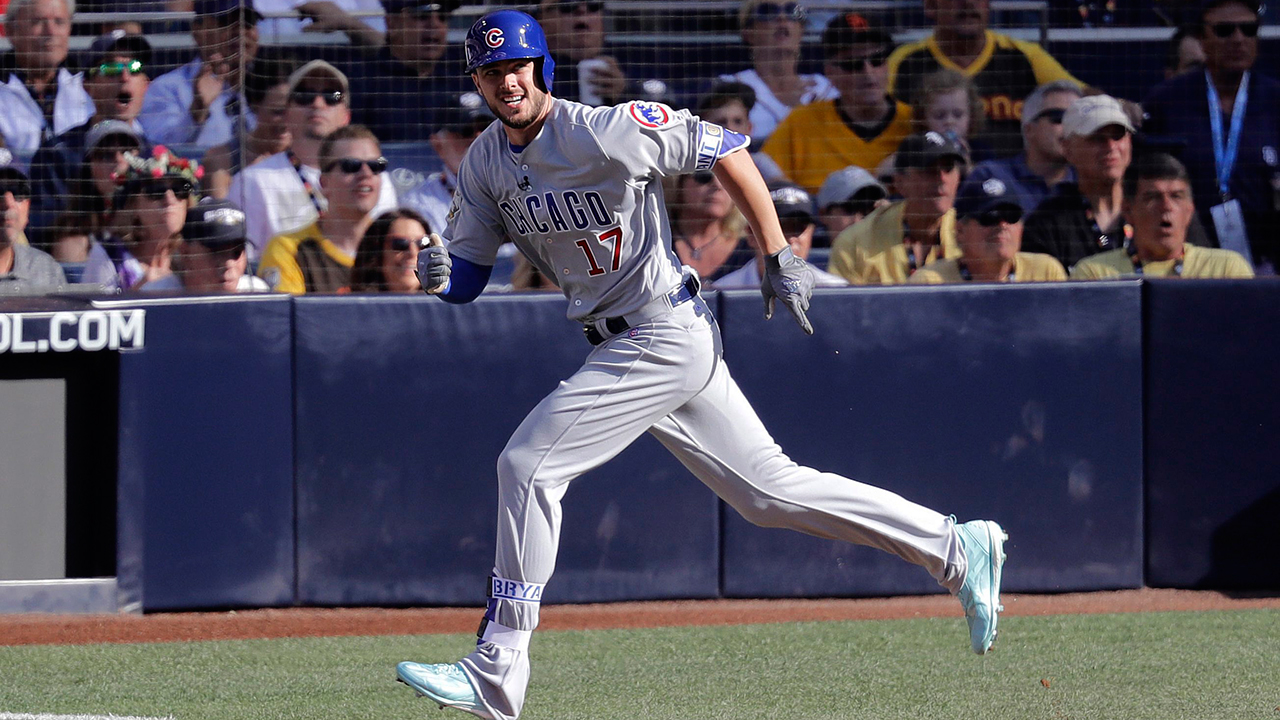 (Jae C. Hong/AP)
Kris Bryant's actions on Wednesday had Cubs fans holding their breath. The star third baseman injured his hand while attempting to steal third with a head-first slide in his team's eventual 8–2 win over Atlanta.
Bryant was pulled from the game and later diagnosed with a sprained pinky. The 25-year-old is listed as day-to-day.
"I don't have any final conclusions, but I think we really kind of dodged the bullet right there," said Chicago manager Joe Maddon.
Sandoval to the Giants?

(Patrick Semansky/AP)
The Giants are close to signing Pablo Sandoval to a minor-league deal, according to MLB.com's Jesse Sanchez.
Sandoval, who will turn 31 in August, was released by the Red Sox on Wednesday.
The Giants will wait until Sandoval clears waivers before completing the deal, and the former Giant will also need to undergo a physical before reporting to triple-A Sacramento.
Arenado's big day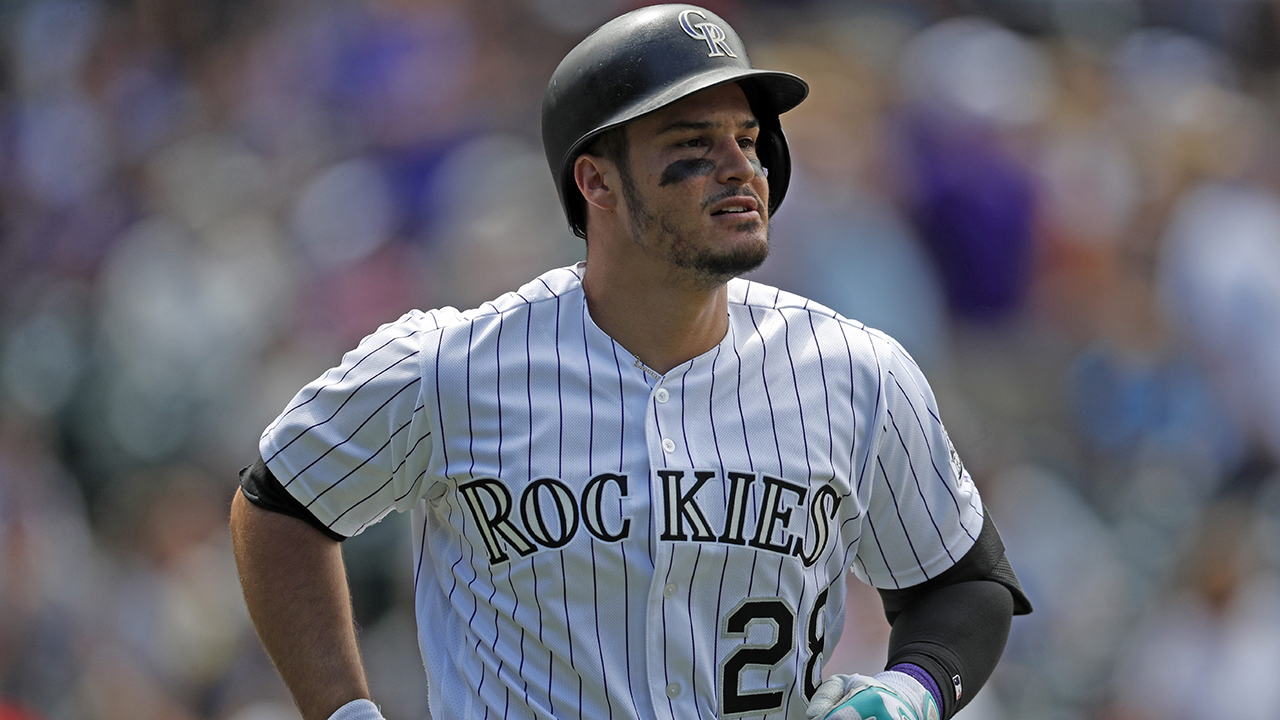 (David Zalubowski/AP)
Nolan Arenado hit three home runs in the Colorado Rockies' 18–4 thumping of the Padres on Wednesday. It was the first time the Rockies had scored 18 runs in a game since April 27, 2012.
Trouble was, nobody was watching—or at least almost nobody. As Sports Illustrated reports, Colorado's broadcast partner televises just 150 games per season, and Wednesday's game wasn't one of them.