Bernie Williams's arrival in 1991 was the first indication that the Yankees would accomplish something remarkable in that decade, but it wasn't until 1995 — the year after Major League Baseball's players' strike killed the World Series — that a left-hander named Andy Pettitte was promoted to the big-league roster, along with reliever Mariano Rivera. One year later, Derek Jeter joined; two years after that, Jorge Posada. Ladies and gentlemen, meet the Core Four.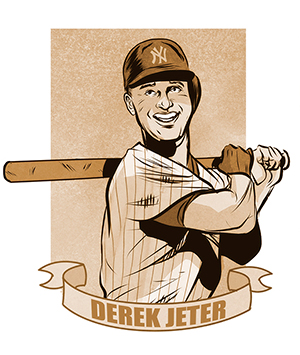 Jeter was the sixth choice in 1992 as a high-school shortstop out of Kalamazoo, Mich. Pettitte was drafted in the 22nd round two years earlier, when Rivera was signed as an international free agent. Posada was chosen in the 43rd round in 1989.
Not that there weren't resets, and even setbacks.
Posada was drafted as a shortstop. Rivera had Tommy John surgery, long before it was fashionable. And Jeter?
"When Derek made 56 errors [at Single-A Greensboro at the age of 19] the New York press was going 'Oh my God, this guy should be a centerfielder,'" says Mitch Lukevics, Yankees farm director from 1990 to '96. "Derek made errors because he got to balls most people couldn't. And he had growth spurts … I mean, he was an ugly duckling at one point, believe it or not. Derek Jeter. He couldn't turn his body properly to throw the ball and he would airmail throws."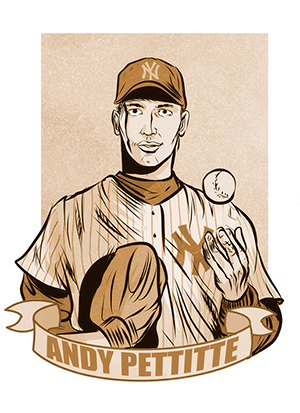 But we all know the rest. By the time the Core Four retired, they would accumulate 19 World Series rings and 35 All-Star Game appearances. Rivera and Jeter will be first-ballot Hall of Famers in 2019 and 2020, respectively.
 
"Pie in the sky," is what Lukevics calls the idea of four gilt-edged prospects breaking into the game at the same time, staying healthy and winning. Adds Bill Livesey, who was the Yankees' scouting director from 1991 to '96: "Our paramount mission statement consisted of two words: 'impact' and 'longevity.' Those players helped us meet that statement. We were blessed."