The Toronto Blue Jays are sitting near the top of the odds to win the 2016 World Series heading into the start of spring training, but there are three teams ahead of them on that futures list at sportsbooks monitored by OddsShark.com – and a bitter rival tied with them.
The updated World Series odds have the Chicago Cubs pegged as the +400 betting favourites, with the club adding outfielder Jason Heyward, second baseman Ben Zobrist and starting pitcher John Lackey to an already-strong roster that made it to the National League Championship Series last season. Chicago was swept by the New York Mets in that series.
And the Mets are tied with the San Francisco Giants as +800 second-favourites on the 2016 World Series odds, after they fell in five games to the Kansas City Royals in last year's World Series. The Mets re-signed outfielder Yoenis Cespedes to a three-year contract last month as they look to repeat as NL East champs. The Giants missed the playoffs last year at 84-78.
It's then Toronto at +1200 on those betting futures, after their promising run to last year's post-season ended with a six-game loss to the Kansas City Royals in the American League Championship Series. The Blue Jays have AL MVP Josh Donaldson locked up for the next two years, while Jose Bautista and Edwin Encarnacion head into the final year of their deals.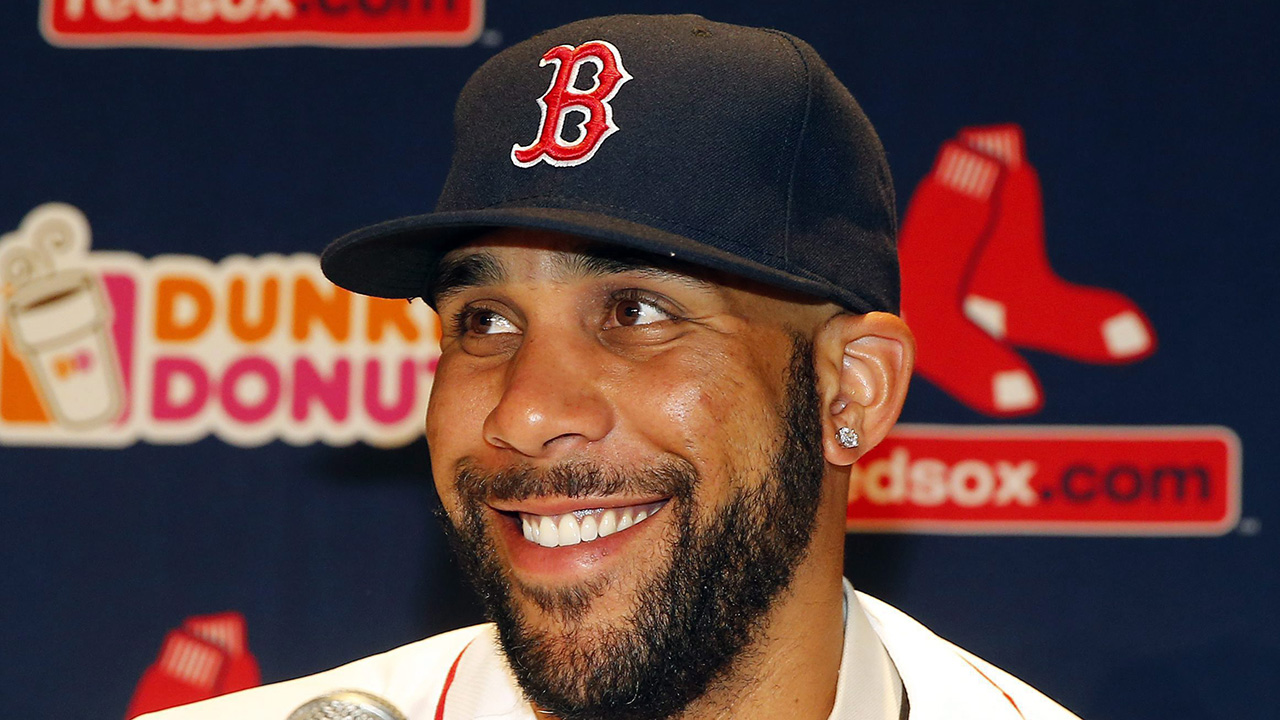 Boston Red Sox pitcher David Price. (Winslow Townson/AP)
Toronto finished atop the AL East in 2015 at 93-69, while the Boston Red Sox were last in the division at 78-84. Still, after signing starting pitcher David Price away from the Blue Jays in the off-season the Red Sox are tied with them at +1200 odds to win the 2016 World Series. Price signed a massive seven-year, $217-million contract to headline the BoSox starting staff.
The Los Angeles Dodgers, losers in the NLDS to the Mets last season, are also at +1200 on the updated futures heading into spring training. That puts them just ahead of both the Washington Nationals, looking to rebound from missing the playoffs last year, and the defending-champion Royals. Both of those teams sit at +1600 to win the 2016 World Series.
The Houston Astros, surprise playoff participants last season, head into spring training at +1800 on the World Series odds, with each of the St. Louis Cardinals, Detroit Tigers, and Arizona Diamondbacks at +2000. The Diamondbacks were a middling 79-83 last season, but made a splash over the winter by signing Zack Greinke to a six-year, $206.5-million contract.
The Pittsburgh Pirates, Texas Rangers and New York Yankees all sit at +2200 on the futures, while the Baltimore Orioles (+5000) and Tampa Bay Rays (+7500) round out the AL East clubs on the list. The Atlanta Braves and the Colorado Rockies are the longshots at +15000.