Each week Blue Jays Confidential will ask a panel of Sportsnet Blue Jays Insiders and personalities to weigh in on issues big and small with the team, and around Major League Baseball.
1. What's been the biggest change you've noticed/felt this spring as opposed to last year?
Jeff Blair (@SNJeffBlair):
The use of technology was a topic of discussion last spring, but with John Gibbons gone as manager it is much more in the open. Perhaps there was a brainwashing session tossed in between the visit of a hypnotist and improv theatre group, but it sure does seem as if returning players have noticed a more energetic approach. It was a little surprising to see the Jays actually working on pickoff plays and throwing behind runners early in the spring; that's something last year's team paid lip-service to without actually ever showing evidence of it.
Arden Zwelling (@ArdenZwelling):
The prevalence of technology and focus on purpose, intent and detail in training. Pitchers throwing sides with Rapsodo and edgertronic cameras tracking their every move; coaches rocketing hard grounders during video-taped infield drills; new Blue Jays hitting coach Guillermo Martinez using multiple pitching machines simultaneously to simulate high velocity and breaking balls during batting practice. The Blue Jays are even playing around with virtual reality training, as they continue to search for the next competitive advantage in how they prepare their players.
Shi Davidi (@ShiDavidi):
Like, everything, pretty much. The players are mostly different, the coaches are mostly different, the team's positioning is different, as they're wholly into a rebuild now as opposed to the tepid, toe-in-the-water-trying-to-compete thing they did a year ago.
Ben Nicholson-Smith (@bnicholsonsmith):
Aside from some considerable personnel turnover, the biggest change I noticed was during the infield drills the Blue Jays ran. Coaches at the major- and minor-league levels now lead drills with intensity I hadn't noticed before, hitting grounders toward infielders at game-speed. The thinking: if you practice like you play, you'll improve more quickly.
Mike Wilner (@Wilnerness590):
Most of the changes have come behind the scenes – information presented a different way on the clubhouse boards, different locker positions in the absence of guys like Josh Donaldson and Russell Martin, far less sitting around and talking politics after the on-the-record portion of the manager's scrum breaks up – but the one thing that jumped out to me was a single drill I saw the outfielders run a couple of weeks ago. Devon White used a pitching machine to fire long fly balls at each Blue Jays' outfielder, positioned so that the fielder would lose the ball in the sun. In the first round, they took the fly balls normally, but in the second round, they took off their caps and sunglasses, forced to use only their gloves as a shield from the sun. In the third round, they started with their backs turned and then had to find the ball in the sun. Having never seen a drill like that before, it made an impression on me as innovative and very helpful.
Ben Nicholson-Smith is Sportsnet's baseball editor. Arden Zwelling is a senior writer. Together, they bring you the most in-depth Blue Jays podcast in the league, covering off all the latest news with opinion and analysis, as well as interviews with other insiders and team members.
2. What player do you think Atkins & Co. have been pleasantly surprised by the most this spring?
Jeff Blair (@SNJeffBlair):
Teoscar Hernandez seems to have shifted the conversation away from a platoon left-field situation to an everyday role. He has shown improvement in the field – at least according to Jays executives – and there seems to be a general happiness with his attempts to overhaul his approach at the plate. Considering the way the last two seasons have gone for Aaron Sanchez and Marcus Stroman, my guess is their so far healthy springs are a bit of a best-case scenario.
Arden Zwelling (@ArdenZwelling):
He isn't getting much press, but it could be Brandon Drury. He's batted .351/.400/.649 through his first 40 plate appearances with seven extra-base hits. There was reason to anticipate players like Justin Smoak, Randal Grichuk and Lourdes Gurriel Jr. enjoying the strong springs that they're having, but Drury was coming off a miserable, injury-riddled 2018, and it was much tougher to know what to expect from him. The 26-year-old hitting so well and looking good at third base has to be encouraging.
Shi Davidi (@ShiDavidi):
Brandon Drury's play both in the field and at the plate hasn't necessarily been a surprise, but after his 2018 was ruined by migraines, vision problems and a fractured wrist, there wasn't much certainty about how he'd look this spring. So far, they're pretty happy with what they've seen.
Ben Nicholson-Smith (@bnicholsonsmith):
He won't break camp with the team, but Anthony Alford impressed this spring with four home runs and a .978 OPS. After a tough 2018 season, Alford could be first in line for a call-up should the Blue Jays need outfield reinforcements.
Mike Wilner (@Wilnerness590):
Bo Bichette has been the standout player at camp. I think the front office already knew how good he had the potential to be, but his spring likely cemented the thought that he is capable of playing shortstop at the major-league level. And it also showed he doesn't shy away from major-league pitching. While spring training at-bats can come against pitchers from all levels, Bichette took both Jake Odorizzi and Michael Pineda deep among his four spring homers.
3. What Blue Jays player is feeling the most pressure to have a good final week at camp?
Jeff Blair (@SNJeffBlair):
Richard Urena has options left and seems to be in a battle for the 25th man with Eric Sogard. Dalton Pompey is likely playing for a job elsewhere.
Arden Zwelling (@ArdenZwelling):
Rule-fiver Elvis Luciano. But not only this week — every time he takes the mound. The 19-year-old has never pitched above rookie ball and, provided he makes the team, will now attempt to pass a six-month audition at baseball's highest level. With every poor outing and every Blue Jays roster crunch, Luciano will face the prospect of being returned to the lower levels of the Kansas City Royals system.
Shi Davidi (@ShiDavidi):
Dalton Pompey is a few days away from DFA limbo so he's a leading candidate. But the injuries to Ryan Tepera and John Axford means there are suddenly new bullpen openings that didn't exist prior. Step up Javier Guerra, Danny Barnes, Sam Gaviglio and David Paulino.
Ben Nicholson-Smith (@bnicholsonsmith):
The stakes are highest for Elvis Luciano, the 19-year-old Rule 5 pick in competition for a bullpen spot. If Luciano makes the team, he has the chance to establish himself at the MLB level while making big-league money and enjoying first-rate travel and hotels. Otherwise? It's back to the lower levels of the Royals' system, riding buses and trying to make ends meet in the minors.
Mike Wilner (@Wilnerness590):
I think it's more about a healthy final week than a good week production-wise, especially with the recent injuries to John Axford and Ryan Tepera, but if there's pressure to perform, it might be on Rule 5er Elvis Luciano, who has had a few shaky outings in a row after a strong start to camp. Charlie Montoyo said that his last rough one, against Atlanta, was the first time he saw Luciano lose his composure a little bit, which is not what one wants to hear.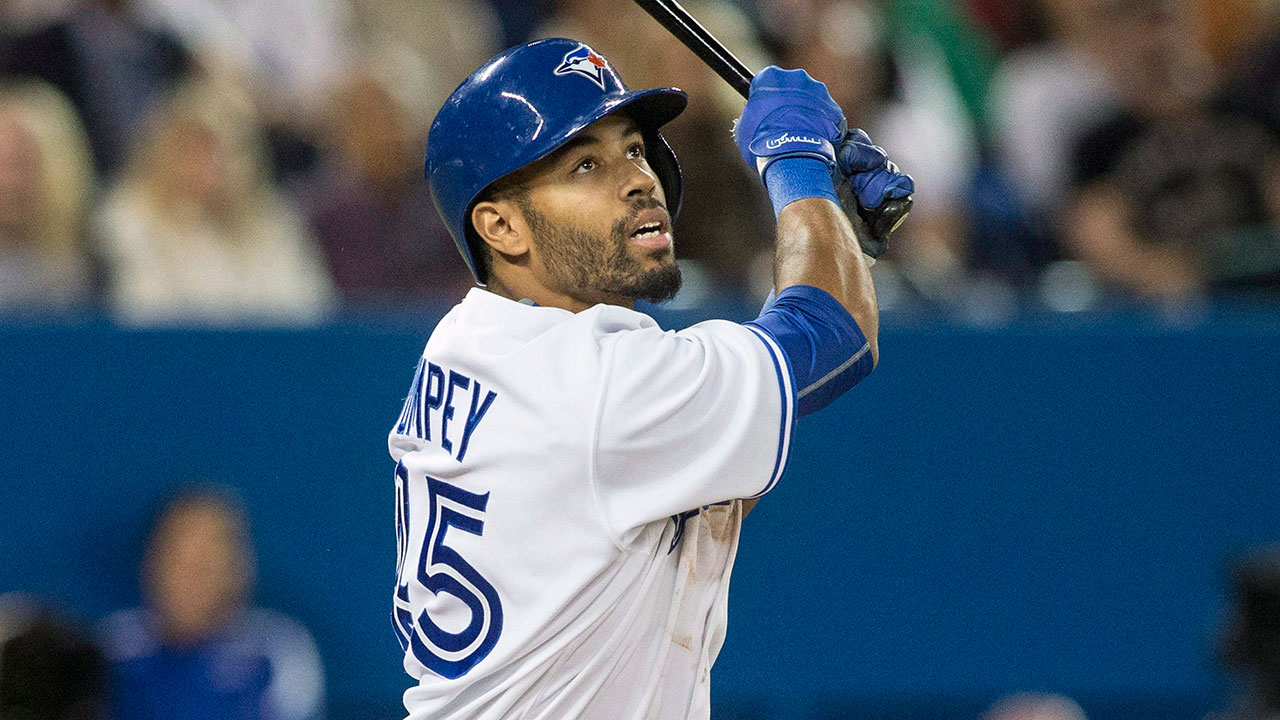 4. Other than the obvious good P.R., what tangible benefits do you think the Blue Jays can reap from their move to increase minor-league pay?
Jeff Blair (@SNJeffBlair):
Being the first to do the right thing is never bad, but I'm not sure it means a whole lot in the bigger picture. But it has always struck me as a little odd that organizations that talk about sports science and nutrition and recovery require their minor-league players to exist on $25 per day meal money.
Arden Zwelling (@ArdenZwelling):
The organization can say it was the industry leader in raising minor-league wages when the rest of baseball ultimately does the right thing and follows suit. And it can't hurt if the club's minor-leaguers can now afford to be better housed, clothed and fed. But even with a 50 per cent increase, your average Blue Jays minor-leaguer will still be earning well below minimum wage considering the incredible amount of hours their jobs demand. A lot of players will still need to work off-season jobs driving for ride share services or delivering food in order to supplement their income. So, while this is a progressive step by the Blue Jays, it's far from a leap.
Shi Davidi (@ShiDavidi):
The internal goodwill of their minor-league players is certainly one thing, but more tangibly, if players can afford better places to live, better food and feel less financial pressure, there's the potential it helps them positively once on the field.
Ben Nicholson-Smith (@bnicholsonsmith):
First off, the increase in pay will allow players in the minors to eat and sleep a little more comfortably as they make their way through a long and trying minor-league season. Bit by bit, those differences can lead to improved performance.
Mike Wilner (@Wilnerness590):
It's a significant increase to the minor-league players, and it's wonderful that the Blue Jays are the leaders in the game in taking this step, but they're still earning far below a living wage at the lower levels. The Jays' commitment to nutrition, to supplying players with good, healthy food for at least two meals a day, probably means more than the increase in pay, but the increase will definitely help keep a lot of young guys' heads above water, as it were. It shows moral leadership in the industry and might help attract the odd minor-league free agent or two, as well.
5. How much of an issue do you think Fortnite playing is in the Blue Jays clubhouse and across MLB?
Jeff Blair (@SNJeffBlair):
Here's the thing: there's a difference between sticking your nose in a video game for the half hour or 45 minutes the media is in the clubhouse and doing it half an hour before game-time. Players have always done stuff to kill time, but the difference between, say, playing cards or staring at a video game set up in your locker is that one is an insular past-time and the other is a social past-time. The best clubhouses allow a balance of 'me' time and group time. If the players think it's an issue that needs addressing, it's an issue that needs addressing.
Arden Zwelling (@ArdenZwelling):
The idea to cut back on video games came from the Blue Jays players themselves, so clearly it was an issue for some of them. But I think it's important to remember that Russell Martin managed more games than he played for the Blue Jays last September, so let's forgive him for spending as much time as he did with a controller in his hands. And if we're looking for reasons as to why the Blue Jays lost 16 more times than they won in 2018, I'd point to a general lack of health and ability rather than their FIFA habits. The 2015 and '16 Blue Jays played a ton of video games, and it wasn't a problem for them. Provided players aren't pulling Fortnite all-nighters, and are prepared and focused in the hour or so prior to first pitch, I don't see it being a major issue.
Shi Davidi (@ShiDavidi):
In general I think this issue across sports is overblown. Really, it's only a problem when players/coaches perceive it to be one. Guys need a chance to unwind, the season is a grind, and an outlet to disengage, in moderation, has value. To some degree the Blue Jays felt gaming had gone too far, so they reigned it back in. Not much to see beyond that.
Ben Nicholson-Smith (@bnicholsonsmith):
It's an issue to the extent that players believe it's an issue. In the case of the Blue Jays, players decided to stop playing video games close to game time, and that's their choice to make. If another team decides that video games help relax them ahead of a stressful game, that seems reasonable too.
Realistically, the Blue Jays played lots of video games in 2015 and 2016 yet they still won. As for last year's team, they wouldn't have made the playoffs even if there had been a season-long ban on Fortnite.
Mike Wilner (@Wilnerness590):
I can't really speak to across MLB, but Fortnite was significant in some corners of the Blue Jays' clubhouse last season. It's difficult to talk about the dangers of video games without sounding like the proverbial old man yelling at clouds, but there's really a time and a place for such things. These are professional athletes playing at the pinnacle of their sport, and they didn't reach that level not knowing how to prepare. For some players, video games are the way they clear their minds before a game – a necessary distraction – but if you're skipping batting practice to play Fortnite, that's a problem.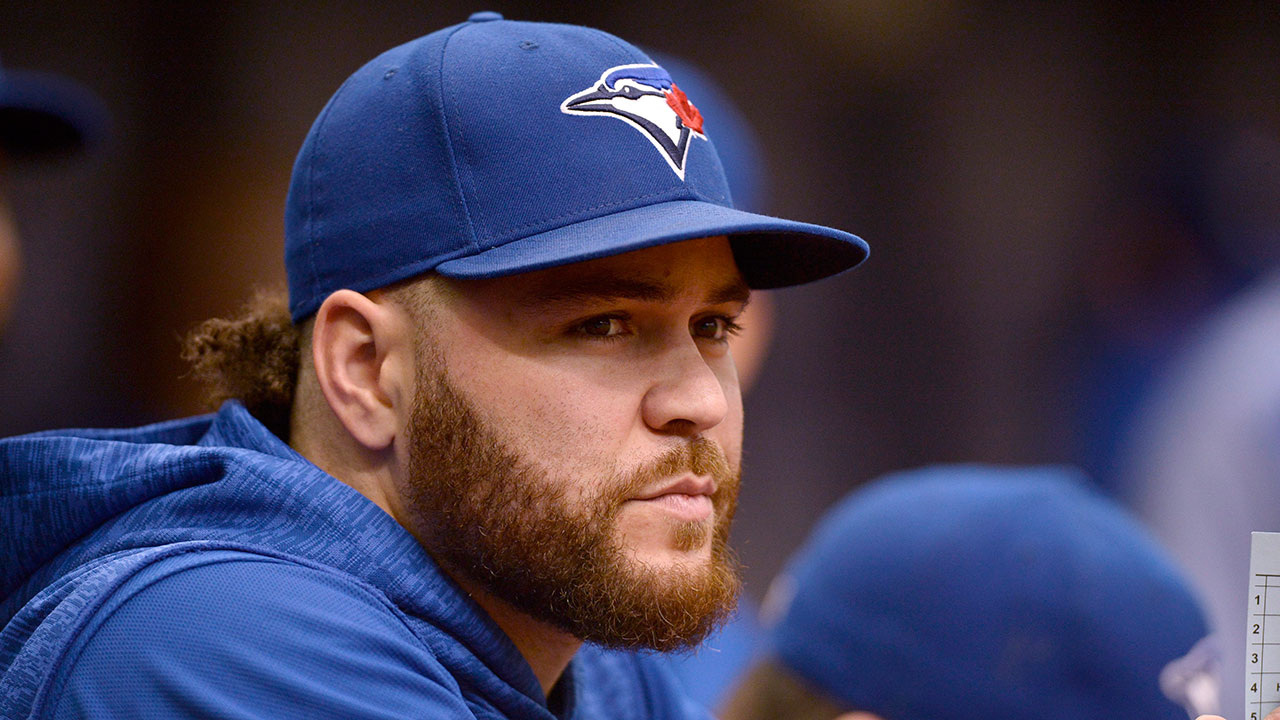 6. Do you think Bryce Harper's comments earlier this spring earned Mike Trout some extra cash on his extension, and if so, how much?
Jeff Blair (@SNJeffBlair):
No. I think Nolan Arenado's deal – plus the way the New York Yankees and Boston Red Sox sat on the sidelines for what was supposed to be the best free-agent class of all time – made it a little more politically palatable for Trout to entertain the notion of eschewing free agency.
Arden Zwelling (@ArdenZwelling):
No. I think the fact Trout has a higher bWAR than over 120 Hall of Famers, was the first player in history to finish top-two in MVP voting each of his first five full seasons, and holds the third-highest OPS+ of any player in the history of the game through their age-26 season (he trails Ty Cobb by six points, and Mickey Mantle by one) had more to do with it. There is a legitimate argument to be made that Trout is the greatest athlete to ever play the game and the Angels are enjoying his services at a relative bargain. If Trout's 12-year extension was worth $500-million, he'd still be underpaid.
Shi Davidi (@ShiDavidi):
Let's put it this way – it certainly didn't hurt having a player of Bryce Harper's stature stumping for his potential signing down the road, but the Angels didn't commit nearly half-a-billion dollars on a whim. Mike Trout is a unicorn, very close to the perfect baseball player, and perhaps Harper helped reinforce just how eager the industry would have been to bid on him. Still, I can't imagine it substantially changed their valuation.
Ben Nicholson-Smith (@bnicholsonsmith):
The Phillies have always been a potential fit for Trout, and Harper's comments reminded everyone as much. You can guarantee that Angels owner Arte Moreno saw them before agreeing to this deal, and they certainly wouldn't have hurt Trout's leverage. So yes, they helped out. How much did they help? I'll guess it made a $1 million difference. Either way, Trout owes Harper a nice dinner.
Mike Wilner (@Wilnerness590):
Probably some extra cash, but definitely some extra urgency on the part of the Angels to lock him down. I can't imagine it was a comfortable situation for Arte Moreno et al hearing Harper talk about how he was going to actively recruit Trout – a huge Philadelphia Eagles fan who grew up less than an hour from the Phillies' ballpark – when Trout reached free agency after the 2020 season. I'm sure they already knew what it would take to sign Trout long-term, but Harper's comments could very well have kicked their negotiations into high gear.