Spring training is upon us and with it has come fresh new perspective on a host of former Toronto Blue Jays looking for a fresh new start with their fresh new teams.
In the latest edition of the Ex-Files, we take a closer look at four former Jays who are looking ready to start spring, though not all of them are with new teams, per se.
Shortly after baseball's off-season began in November, the Atlanta Braves inked veteran slugger and former AL MVP Josh Donaldson to a one-year, $23-million contract.
As things turned out, with the off-season dragging into spring training, that deal has proven to be one of the more significant free-agent signings of the winter.
Of course, this move was orchestrated by Alex Anthopoulos, the man who first brought Donaldson to Toronto in 2014 and led to his MVP year in 2015.
This past season, Donaldson fought through a plethora of injuries with the Blue Jays, appearing in just 36 games before he was dealt to the Cleveland Indians, where he showed enough in 16 regular-season and three post-season contests with them to warrant the big one-year contract. Anthopoulos wasted little time in tempting Donaldson to the Braves as soon as free agency opened.
The faith Anthopoulos has shown Donaldson time and again isn't lost on the 33-year-old and once again he hopes to reward the trust Anthopoulos has placed in him this season.
"Honestly I thought it was a great deal for me coming off the injury-plagued season I had a year ago," Donaldson told Gabriel Burns of The Atlanta Journal-Constitution. "I was looking forward to proving Alex right again. I proved him right the first time he got me. And now I want to do it again."
The Wash and Josh Show pic.twitter.com/6zRZGCQIhy

— Atlanta Braves (@Braves) February 17, 2019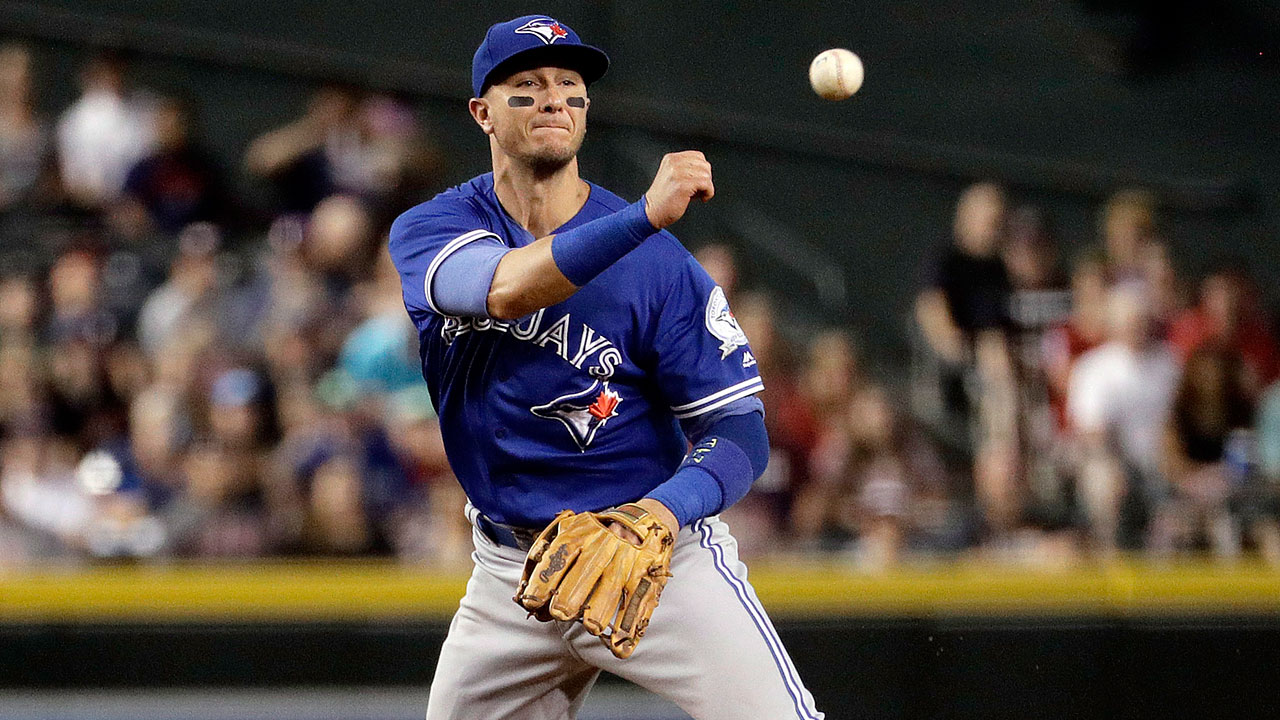 As he told Sportsnet's Shi Davidi earlier this week, former Blue Jay Troy Tulowitzki is feeling good and is excited to get back on the field playing for the New York Yankees this season.
His new manager would agree with his assessment as well.
"We feel like he's in a good place and over some of the injuries that really plagued him over the last year and a half, two years," Aaron Boone said of Tulowitzki at a Yankees spring training press conference. "We'll try to be vigilant as far as how his schedule goes and obviously communicating with him. We'll develop a plan that kind of evolves a little bit."
The Yankees signed Tulowitzki in hopes that he could be a stop-gap option while they wait for regular starting shortstop Didi Gregorius to recover from Tommy John surgery. New York signed the 34-year-old Tulowitzki, who hasn't played a game since 2017, to a one-year minimum-salary contract after Toronto bought out the remaining three years and $38 million that were left on his deal.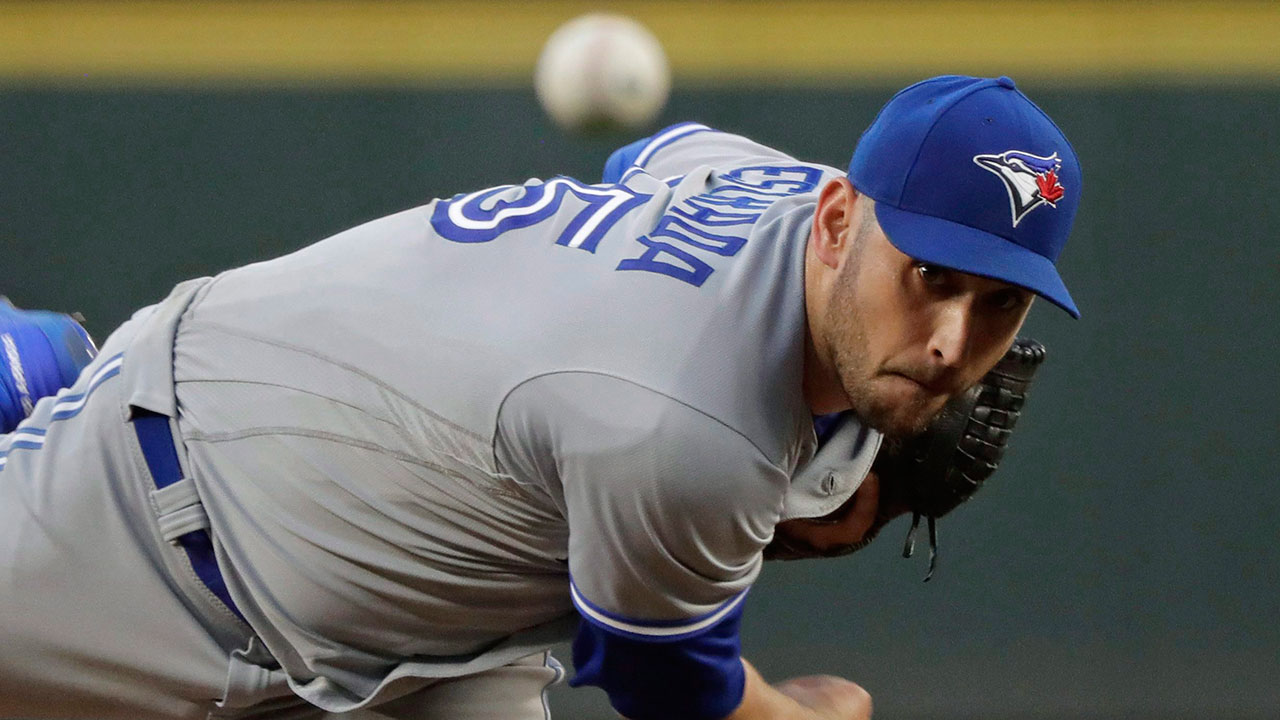 A flyball pitcher by trade, Marco Estrada pitched uncommonly well for a hurler of his particular strengths during his first two seasons with the Blue Jays, boasting a 3.30 ERA over 63 appearances for Toronto in 2015 and 2016 and even earning an all-star nod in the latter year.
The two subsequent seasons after that, however, saw him suffer back issues and those flyballs turned into home runs in Rogers Centre as his ERA ballooned to 5.27, including a grisly 5.64 last season.
Now, in the pitcher-friendly confines of the Oakland-Alameda County Coliseum, Estrada is hoping for a bounce-back year with his new team, the Oakland Athletics.
"I'm really excited about the foul territory," Estrada told MLB.com's Jane Lee. "I've gotten a few outs because of it."
Adding in regards to his problematic back: "I'm feeling much better. It was tough. I probably shouldn't have tried to pitch through something like that, but I'm glad I did. It didn't go the way I wanted it to, but I still went out there and made the starts, so I'm happy about that. I'm hoping to be a little smarter about things like that."
Perhaps because of his struggles over the last two seasons and also perhaps because he will turn 36 in July, the A's managed to sign Estrada for the bargain deal of one year at $4 million.
A good deal for Oakland, but it goes both ways as Estrada also seems relieved to leave Toronto's rebuilding situation and join a team that won 97 games last season and has the reigning AL Manager of the Year.
"The first game I pitched against [the Athletics] last year, I was pitching well, and I just remember how they could have a flare base hit and they would turn it into a double. It was driving me crazy. … "I remember all of that and telling myself, 'Man, it would be nice to play for that team over there,' seeing how hard they run balls out and the defence that they have and obviously the great at-bats. I'm glad to be on this side now."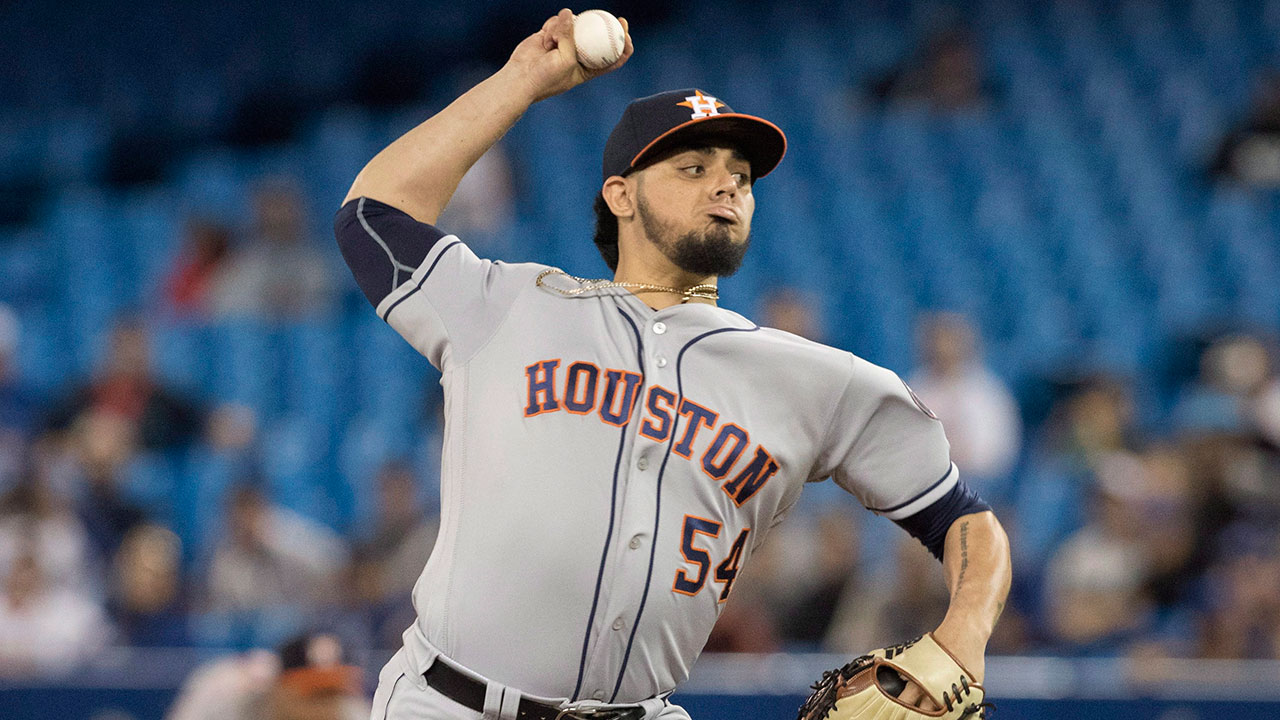 In this era of baseball's advanced metrics that led to the creation of an "opener" last season, Houston Astros manager A.J. Hinch is keeping things relatively old school and has already announced who his starter for the season will be.
Roberto Osuna, a closer since midway through his first major-league season with the Blue Jays in 2015, will be the man in the back of the Astros bullpen, Hinch has stated.
However, as is the case with any team's top relievers, just because Osuna's been given the title of "closer" doesn't mean he's exclusively coming out in the ninth inning or in save-specific situations.
"I think the league has graduated to the point of, you can say somebody's your closer and use him in the seventh or eighth inning and people don't freak out," Hinch told Chuck King of the Associated Press. "It's amazing how the sport has evolved to where one word doesn't mean that he has to pitch exactly in that role every single time."
Osuna, 24, was traded to the Astros last season on July 30 after serving a 75-game suspension for violating Major League Baseball's domestic violence policy. In May of last year, he was charged with assault in connection with an alleged domestic violence incident that then led to the Crown withdrawing the charges in exchange for a year-long agreement that he stay away from the mother of his child and continue to receive counselling.
Despite some of the red flags that came with Osuna, Houston traded for him anyway and he pitched well for them, boasting a 1.99 ERA in 22.2 innings pitched over 23 appearances.