The next few weeks will determine whether the Blue Jays win the AL East, sneak into the playoffs as a Wild Card team or miss out completely. Safe to say there's a lot at stake.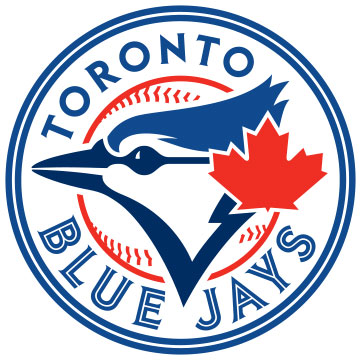 Guide to the Blue Jays' Roster
By Ben Nicholson-Smith
With mere weeks remaining in the regular season and a slim margin separating the Toronto Blue Jays and New York Yankees, the stakes are high every night.
Stars like David Price and Edwin Encarnacion will help determine the outcome of the pennant race, but so will bench bats like Chris Colabello and relief pitchers like Brett Cecil.
Here's a closer look at how the pieces of the Blue Jays' roster fit together and what John Gibbons can expect from each player as the pennant race progresses:
Starting Rotation
David Price
The clear ace on the Blue Jays' staff, Price dominates opposing hitters deep into games. If possible, the Blue Jays may want to line him up for the possibility of a Wild Card game or ALDS opener.
Mark Buehrle
The soft-tossing Buehrle can still shut down MLB lineups thanks to exceptional movement and location. But he has struggled of late and the Blue Jays have pushed back his last two starts to give him additional rest.
R.A. Dickey
Dickey has pitched better as the season has progressed, with a 2.68 ERA since the all-star break. The Blue Jays, who won 10 of his first 11 second-half starts, may want to help Dickey avoid cold weather down the stretch to ensure he can grip the knuckleball properly.
Marco Estrada
Estrada's emergence has been huge for the Blue Jays, and he'll still be relied upon in the pennant race even if he isn't guaranteed a spot in a potential playoff rotation.
Drew Hutchison
After stringing together three good starts, Hutchison faltered against the Orioles. The league bats .363/.397/.664 when facing the right-hander for the third time in a game, which should be reason enough to limit him to two turns through the order, particularly now that there are so many bullpen arms around. Still, the Blue Jays need Hutchison with lots of baseball remaining.
Marcus Stroman
Stroman will make his 2015 debut against the Yankees in New York, completing his improbable comeback from a torn ACL. If he comes close to replicating his 2014 numbers, the Blue Jays will be in good shape
Bullpen
Roberto Osuna
The youngest MLB player has dominated all season long, earning the closer's job along the way. Osuna's coming back from Tommy John surgery, but the Blue Jays are likely to keep leaning on him.
Aaron Sanchez
Since returning to the bullpen Sanchez has dominated, relying almost exclusively on a hard fastball with all kinds on sink.
Brett Cecil
The left-hander has quietly put together another excellent season, holding opponents scoreless since June 21. He'll be needed in high-leverage spots against other teams' top lefty bats, especially considering he may be the lone trustworthy southpaw in Toronto's 'pen.
LaTroy Hawkins
The oldest pitcher in baseball keeps getting results in a setup role.
Mark Lowe
Lowe has pitched well since an ugly outing in his Blue Jays debut, often appearing in the seventh inning.
Liam Hendriks
Hendriks has carved out a niche for himself as a power-armed reliever. The Blue Jays haven't needed him in late-inning spots, but he dominates right-handed hitters so there's no reason he couldn't get big outs.
Bo Schultz
While Schultz was briefly a setup man, it'd be a surprise to see the Blue Jays call on him in big spots.
Aaron Loup
Loup remains reasonably effective against left-handers, and could be used for a batter or two at a time in the middle innings. Asking him to retire right-handers would be risky considering his recent struggles.
Ryan Tepera
The Blue Jays view Tepera as a candidate to go multiple innings, but don't expect to see him in high-leverage spots.
Jeff Francis
The veteran southpaw gives the Blue Jays insurance in case a starter exits early or a game goes extra-innings.
Steve Delabar
Delabar's splitter can give hitters fits, but he has had trouble commanding the ball in recent years. Once an all-star, he's now a depth arm.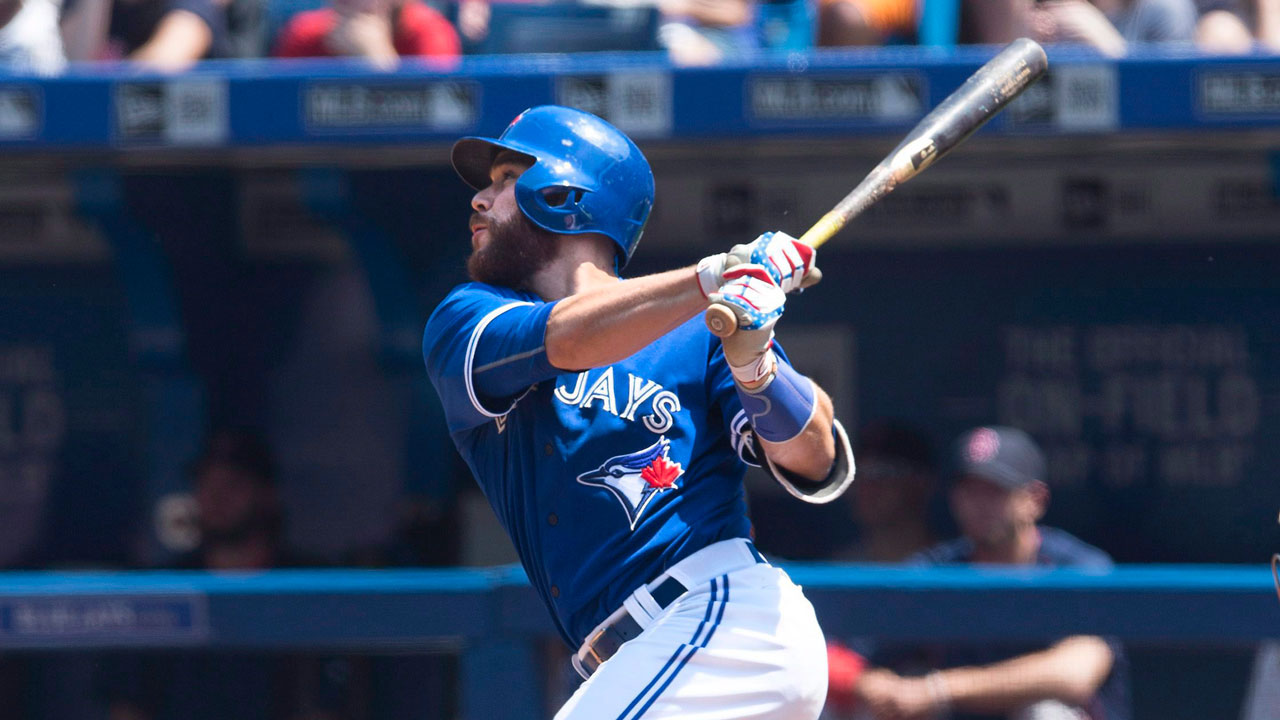 Starting Lineup
Ben Revere
Soon after acquiring Revere the Blue Jays made him their everyday left fielder. Now he's their leadoff hitter, too.
Jose Bautista
Expect to see Bautista batting third and playing right field every day.
Josh Donaldson
The leading MVP candidate will play just about every inning as long as there's something to play for.
Edwin Encarnacion
Having recovered from the nagging injuries that slowed him earlier in the season, the hot-hitting Encarnacion has resumed his everyday DH and occasional first base duties.
Troy Tulowitzki
The Blue Jays rest Tulowitzki on the odd day game after a night game, but otherwise he's their go-to guy. He has had huge offensive Septembers in the past.
Justin Smoak
Smoak's in the lineup most days and will contribute as a late-inning defensive replacement if he doesn't start.
Russell Martin
For now the Blue Jays are having Josh Thole catch Dickey and Dioner Navarro catch Marco Estrada, which leaves three starters for Martin, who has battled hamstring soreness this summer. If the Blue Jays are playing must-win or playoff games, expect to see Martin in there just about every day.
Kevin Pillar
Pillar has earned continued playing time thanks in large part to his defence.
Ryan Goins
For a guy who didn't even make the opening day roster, Goins has sure made an impact, first as an injury replacement, then as a platoon player. Now the everyday second baseman, he's hitting more than ever before.
Bench
Dioner Navarro
A switch-hitter with some pop, Navarro pinch hits when he's not in the lineup as Estrada's primary catcher.
Chris Colabello
The waiver claim has come up with some huge hits for the Blue Jays this year. He'll start some games at first base, and otherwise he's one of Gibbons' preferred pinch-hitting options.
Josh Thole
Thole has one job: get the most out of R.A. Dickey.
Cliff Pennington
The switch-hitter will get the occasional start at second against a tough left-hander and can spell Tulowitzki at short.
Ezequiel Carrera
While Carrera's days as a starter ended when Revere arrived in Toronto, he can still pinch run if needed.
Dalton Pompey
Pompey's two-steal game against the Cleveland Indians showed that he can be an impact baserunner late in games. Expect the Blue Jays to send him out there if they need a base or two.
Munenori Kawasaki
He'll provide insurance up the middle and energy in the dugout.
Matt Hague
The International League MVP offers doubles power from the right side.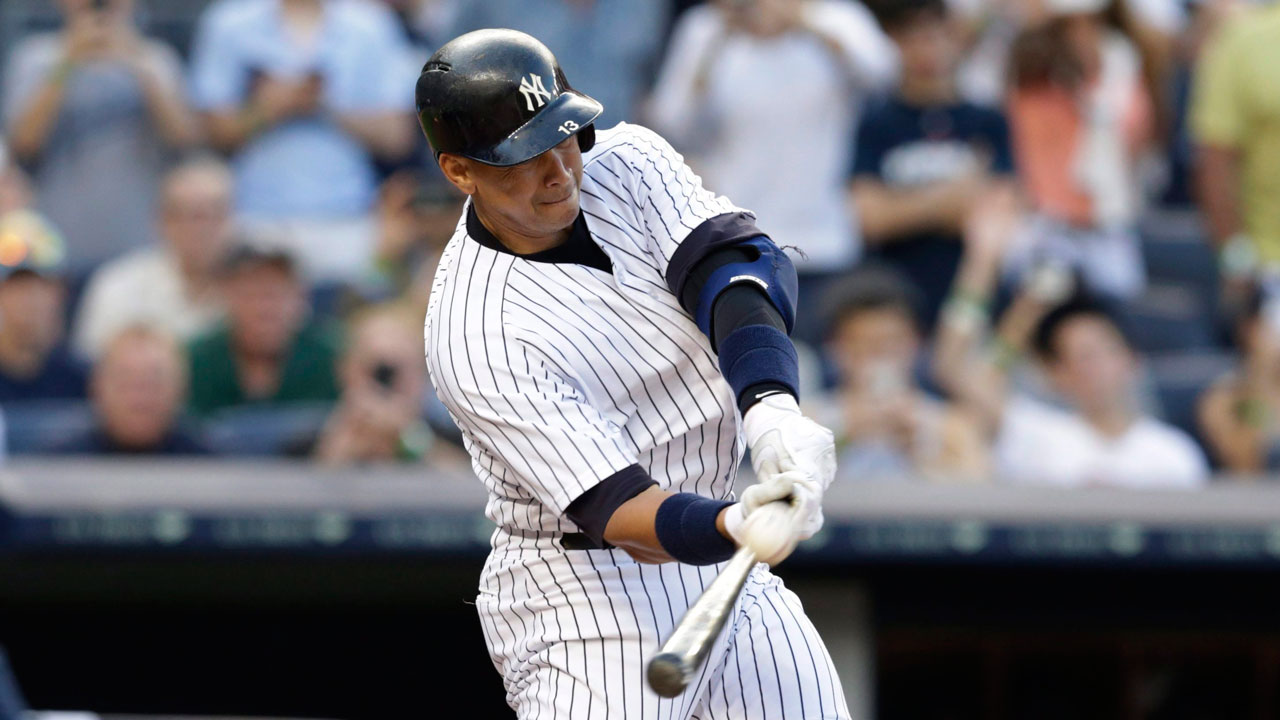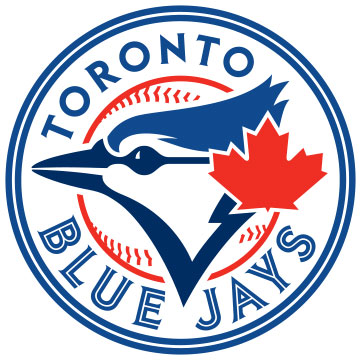 Assessing the Opposition
By Nick Ashbourne
During a tightly-contested playoff race players and managers will often say that they don't engage in scoreboard watching, instead preferring to focus on the task at hand. That's a healthy and productive mindset, but the reality is that it's far easier said than done.
In theory, a team like the Toronto Blue Jays controls its own destiny in the AL East, but with this much baseball remaining it's not as if winning out is in the cards. All the Blue Jays can do is try to win as many games as possible, but at this point a New York Yankees loss means just as much as a Blue Jays win.
It's all relative. When you encounter a bear in the woods, you don't have to out-run the bear, you just need to outrun your friend. Similarly, the Blue Jays don't necessarily need to dominate down the stretch to win their first division title in 22 years. They just have to be better than the Yankees.
As a result, it makes sense that the team and its fan base might take a healthy interest in the Bronx Bombers at this juncture. The Blue Jays and Yankees still have seven head-to-head games that could decide the division. However, unless one team wins five or more of those contests, every last game will matter a whole lot.
Right now the Blue Jays are known as one of the hottest teams in baseball, but the Yankees have remained in lockstep with them over the past few of weeks. New York is playing well too, scoring all kinds of runs in a convincing impression of the Blue Jays' offence.
It was widely assumed that the Yankees might slow down as the season wore on because of their aging roster, but this hasn't been the case. In fact, while they have seen veterans like CC Sabathia and Mark Teixeira go down with injuries they've been replaced by exciting and productive rookies in Luis Severino and Greg Bird. By staying out of the fray at the trade deadline and retaining their top prospects they have been able to reinforce their roster from within.
The Yankees' schedule is pretty favourable, meaning the Blue Jays may need to build a lead to defend in the final week. After they play the Blue Jays for the final time on September 23, New York's final 11 games are against sub-.500 opponents. Eight of those contests are at Yankee Stadium where they are 39-28. The Blue Jays don't play an opponent with a winning record after they tangle with the Yankees for the last time, but their last seven games are on the road where they're just 32-34.
Some of these factors tilt the scales in the Yankees' favour, but this race remains far too close to call.
Luckily for the Blue Jays, even if they don't win the AL East they will play in the playoffs barring a historic collapse. The acquisition of David Price also significantly enhances their chances of winning a Wild Card game, even though Jon Lester and the Oakland Athletics proved last year that a rental ace guarantees nothing.
Should the Blue Jays slip into the Wild Card, there's a good chance they would play the Texas Rangers, Los Angeles Angels, or Minnesota Twins. Each team presents its own challenges. A date with the Rangers could mean facing a bona fide ace in Cole Hamels, the Angels have two hitters who can take over a game, and the Minnesota Twins are loaded with young talent and have nothing to lose.
Whatever the matchup case, the Blue Jays would be fairly heavily favoured. They could also very easily lose. Superior talent wins in the long run, but anything can happen on an individual day. Appearing in the Wild Card game wouldn't be disastrous for the team, but there has been a significant amount of prospect capital (not to mention hope) invested a 2015 playoff run. The idea that it could end in a single game is an unpalatable one for the Blue Jays and their fans.
The best way to fulfill this season's promise is to beat the Yankees to the finish line. The Blue Jays will have a chance to impede their rival's progress on a few occasions, and you can bet they'll do some scoreboard watching too.
Whether they admit it or not.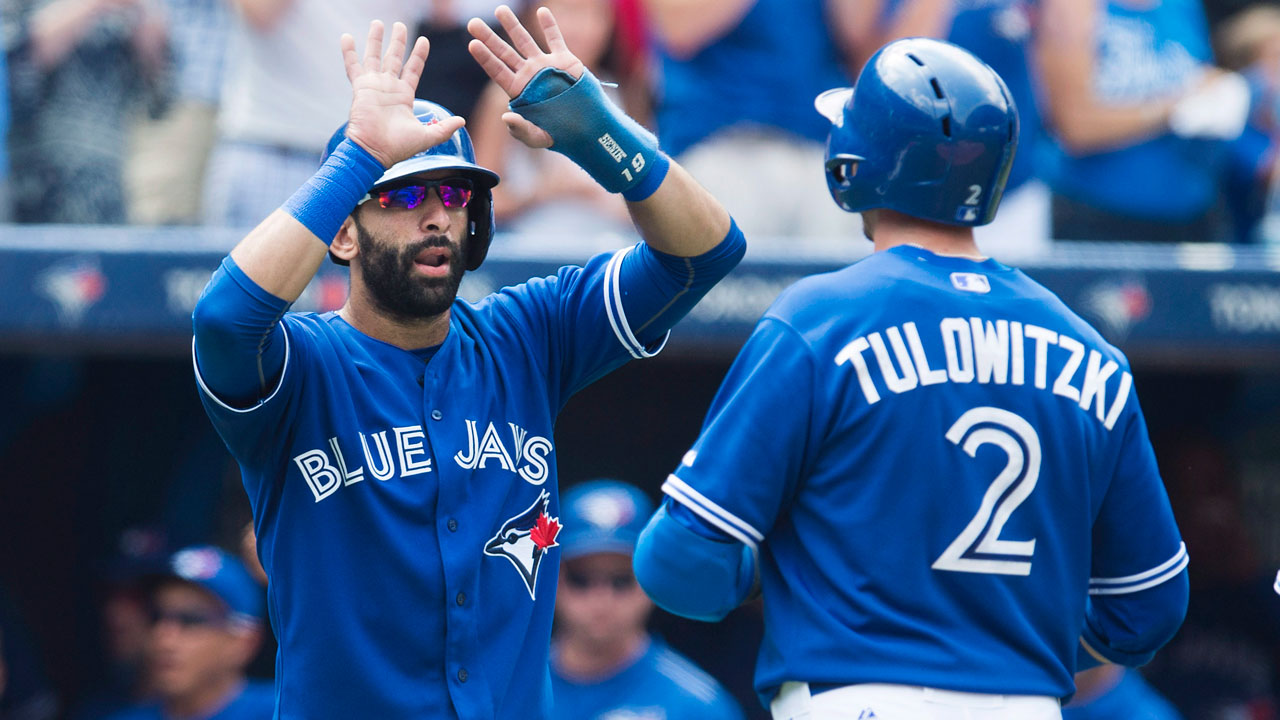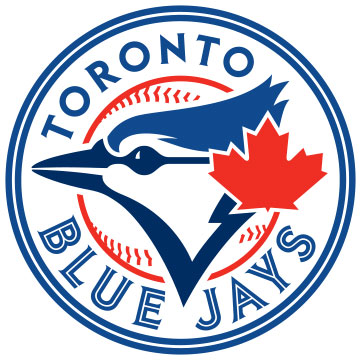 Season in Review
By Ben Nicholson-Smith
A year ago, this would have been impossible to imagine.
Only the most optimistic of fans would have entertained the possibility that David Price, Troy Tulowitzki, Russell Martin and Josh Donaldson could all be playing for a first-place Toronto Blue Jays team. Getting there required elite offence, breakout performances and well-timed trades.
But early in the process the Blue Jays got some devastating news.
When the team assembled in Dunedin, Fla., for spring training, hopes were high. Not only were Martin and Donaldson expected to produce on both sides of the ball, their sense of purpose and playoff experience appealed to the Blue Jays. The newly-reinforced core of position players seemed primed to generate plenty of value, off-setting some of the uncertainty inherent in a pitching staff lacking experience beyond R.A. Dickey and Mark Buehrle.
Then, on March 10, the Blue Jays lost their top young pitcher. Marcus Stroman tore his ACL in a fielding drill gone awry and just like that the Blue Jays rotation looked thin. His teammates were almost in disbelief.
"It's a devastating blow," an emotional Aaron Sanchez said at the time. "I think we're all taking it hard."
With Stroman sidelined, the Blue Jays bet on youth, breaking camp with six rookies including starters Daniel Norris and Sanchez. While in years past GM Alex Anthopoulos might have preached patience and preserved depth, this year's Blue Jays looked to start the year with as much talent as possible. That meant everyday jobs for Dalton Pompey and Devon Travis and spots in the bullpen for a pair of hard-throwing 20-year-olds, Roberto Osuna and Miguel Castro. The message was clear: produce and you play.
Unfortunately for the Blue Jays, their pitching did not produce early on. Dickey and Buehrle started slowly and Sanchez and Norris rarely pitched deep into games. Unless the Blue Jays got better pitching they had no chance of competing with the New York Yankees.
Midway through a 12-17 May, the chances of ending a 22-year playoff drought seemed slim. Simply put, the Blue Jays weren't winning enough ballgames.
"This isn't the try league, this is the get it done league," Donaldson said May 16. "Eventually they're going to find people who are going to get it done"
At least the Blue Jays were getting it done on offence. After Travis hit six home runs in April, Chris Colabello went on a tear in May. A pattern was emerging on offence: unheralded contributors would produce for the Blue Jays all summer.
The pitching started to turn around in May when Marco Estrada replaced Norris and Buehrle finally found his rhythm. The pitchers had help, too. Donaldson and Martin were major reasons for Toronto's improved defence, but they weren't alone. Pillar made a seemingly endless series of highlight reel catches, sacrificing his body routinely in centre field. Ryan Goins, who filled in at second when Travis hit the disabled list, also made an impact. Left field was another story, as Colabello and Danny Valencia struggled with routine plays while filling in out of position for the injured Michael Saunders.
But if you hit enough, you can make up for the occasional lapse on defence. The lineup went from excellent to outrageous for an 11-game stretch in June and the Blue Jays didn't lose. Just like that they were back in the middle of the playoff race with a 34-30 record.
Still, the Blue Jays weren't getting enough pitching, so the wins gave way to losses before long. With Sanchez sidelined on the disabled list, the Blue Jays searched unsuccessfully for a fifth starter. Scott Copeland, Matt Boyd and Felix Doubront each took the ball for Toronto only to falter. Drew Hutchison struggled in the fourth rotation spot and to make matters worse, the bullpen was spotty beyond Osuna.
The Blue Jays limped into the all-star break on the fringes of contention. Something would have to change for their spring training hopes to materialize.
On July 27 the Blue Jays were 50-50. With a flawed roster, a mediocre record and four days left before the trade deadline, Anthopoulos went to work.
The Blue Jays had wanted Tulowitzki for a while, but the Rockies rebuffed Anthopoulos' initial inquiries. That changed when the Blue Jays agreed to move top pitching prospect Jeff Hoffman in the deal. Before long Hoffman, Castro and Jose Reyes were headed to the Rockies for LaTroy Hawkins and Tulowitzki.
The move was met with excitement — the Blue Jays had upgraded their offence, defence and bullpen — but also some hesitation. With a middling record and a glaring opening in the starting rotation, many of the Blue Jays hoped their GM had one more move.
"I think it would still be nice too go get an arm," Dickey said. "I know [Anthopoulos] knows that and I'm sure he's probably blowing up the phone."
The wait didn't last long. Two days later, the Blue Jays sent Norris, Boyd and Jairo Labourt to Detroit for the best pitcher available: David Price. The move gave Toronto's once-vulnerable rotation credibility, shocking the manager in the process.
"When [Anthopoulos] told me it happened I thought 'you're screwing with me,'" Gibbons said.
The players were equally energized.
"It feels like you're almost playing fantasy baseball, you know what I mean?" Donaldson said.
July 31 deals for Ben Revere and Mark Lowe capped off a frenzied trade deadline week and set up one of the best months in franchise history. The newly-reinforced pitching staff held the opposition in check with Price leading the way. Edwin Encarnacion and Donaldson became the first teammates to hit 10-plus home runs with 35-plus RBI in a month since Babe Ruth and Lou Gehrig, as Toronto continued outscoring the opposition.
Another 11-game win streak powered a 21-6 month for the Blue Jays, who overtook the Yankees atop the AL East. Everything was clicking entering the home stretch.
It all sets up the most compelling pennant race the Blue Jays have experienced in decades. With a talented roster soon to be bolstered by the returning Stroman, their chances are legitimately promising. But they have no guarantees, which is what will make the final 24 games even more riveting than the first 138.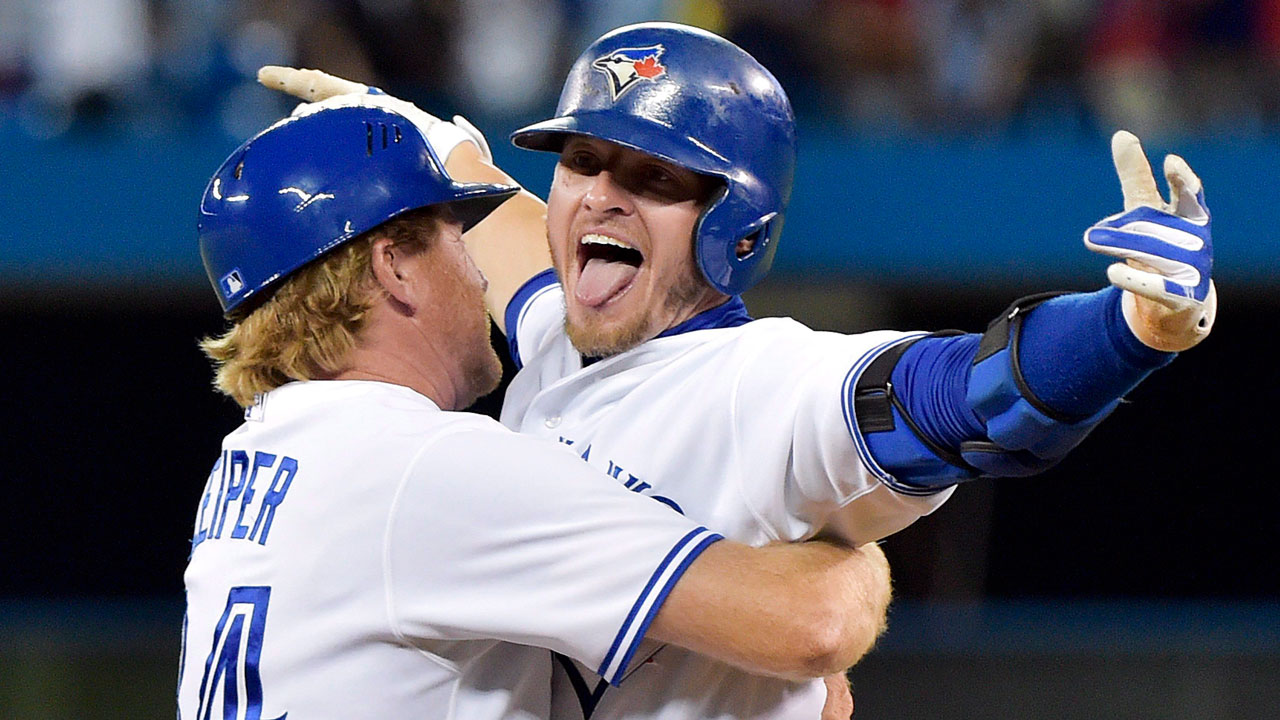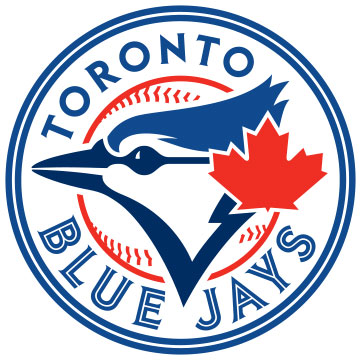 Coaches' Perspective
By Kristina Rutherford
Toronto Blue Jays third-base coach Luis Rivera has come to expect a conversation at work these days, initiated by the opposing team's third baseman.
It goes something like this: "They blink their eyes," Rivera says, blinking his own a couple times. "Then it's, 'Wow, you got a great lineup right there.'" Rivera usually smiles and nods back.
"They have that little fear, knowing we are good," he says, smiling.
It's clear watching the Blue Jays play meaningful games in September; it's fun to be in the hunt for the post-season. And for the coaches who man the base paths, it's a unique perspective on a playoff race, being as involved in the action as possible without playing, and with some of the best seats in the house.
Over at first, Tim Leiper says the back-and-forth he has with the other teams hasn't changed much: They talk weather, news, baseball, and he still sometimes tries to trick first basemen into thinking the Jays are bunting when they aren't. (The Royals' Eric Hosmer usually tells him he's "full of crap.")
But what he's noticing from the opposing teams is one of two things: Either they're disheartened to come up against Toronto, or they're more dialed in.
"It's fun to watch when the heart of our lineup is coming up, to see how it affects the other teams and their body language," says Leiper, who's working his second season at first for Toronto. "Because of our offence being so good and the amount of runs we score, you can see it actually takes the wind out of the other team's sails. Or sometimes you can see it actually elevates the other team; they bring the intensity.
"They know from the first pitch; [Ben] Revere, [Josh] Donaldson, [Jose] Bautista, [Edwin] Encarnacion, Tulo [Troy Tulowitzki], and through the bottom of our order; it's a nightmare sometimes," Leiper says. "There's an intensity to the game from the first pitch that's really, really special."
Leiper says the urgency is more pronounced than ever from Blue Jays batters when they make it to first base, too. They're even joking around less on the base paths. "The smaller things matter more now. Everybody's just very into the games," he says. "And it's not that we weren't all year, but obviously it's heightened now, given the circumstances."
Second baseman Ryan Goins almost always wants to steal. "He thinks he can do everything. I think he's got one or two stolen bases. So, he's good," Leiper says, laughing.
One of the most telling signs of Toronto's on-base intensity came earlier this month against Cleveland, courtesy of Donaldson. He tagged up at third base on a sacrifice fly to shallow right field—the type of hit that would send most players back to third. Instead, he bolted for home, contorting his body into a mid-air C shape to avoid the catcher and somehow get a hand on home plate.
That wasn't the coach's call, though.
"He did it on his own—I didn't send him," says Rivera, a former major leaguer who played parts of 11 seasons, and has been with the Jays since 2010. "I thought he was going to start and then stop, but he didn't stop."
It happens very seldom that a player goes without being sent. "That's probably the first time this year," says Rivera. He quite enjoyed it, though if Donaldson hadn't made it home safely, he says there would've been a "why did you think you could make it?" conversation. Instead, it was a post-game high-five.
Both Rivera and Leiper figure they have among the best jobs in baseball, and this playoff run is only making the workday better. "Coming to the field every day, being at this time of the year, knowing what's at stake and having the character we have in the clubhouse and with guys that believe we can go out and win every day; it's an amazing difference," Leiper says. "Playing meaningful games in front of sold out crowds this late in the season, it's special.
"Even walking out to the field now you get a sense of how important this is and how great it is for the city. Honestly, the last month, since the trade deadline, we're playing our game the way baseball should be played."
If you see Leiper pumping his fist and yelling during games, know that he probably doesn't notice he's doing it.
"I find myself celebrating every hit—which I didn't know I was doing, but sometimes I look back and I see the highlights," he says. "I've become the biggest fan out there."
As the race for the post-season heats up, don't expect him to dial it back, either. "No," Leiper says, smiling. "I get excited. This is what we work for."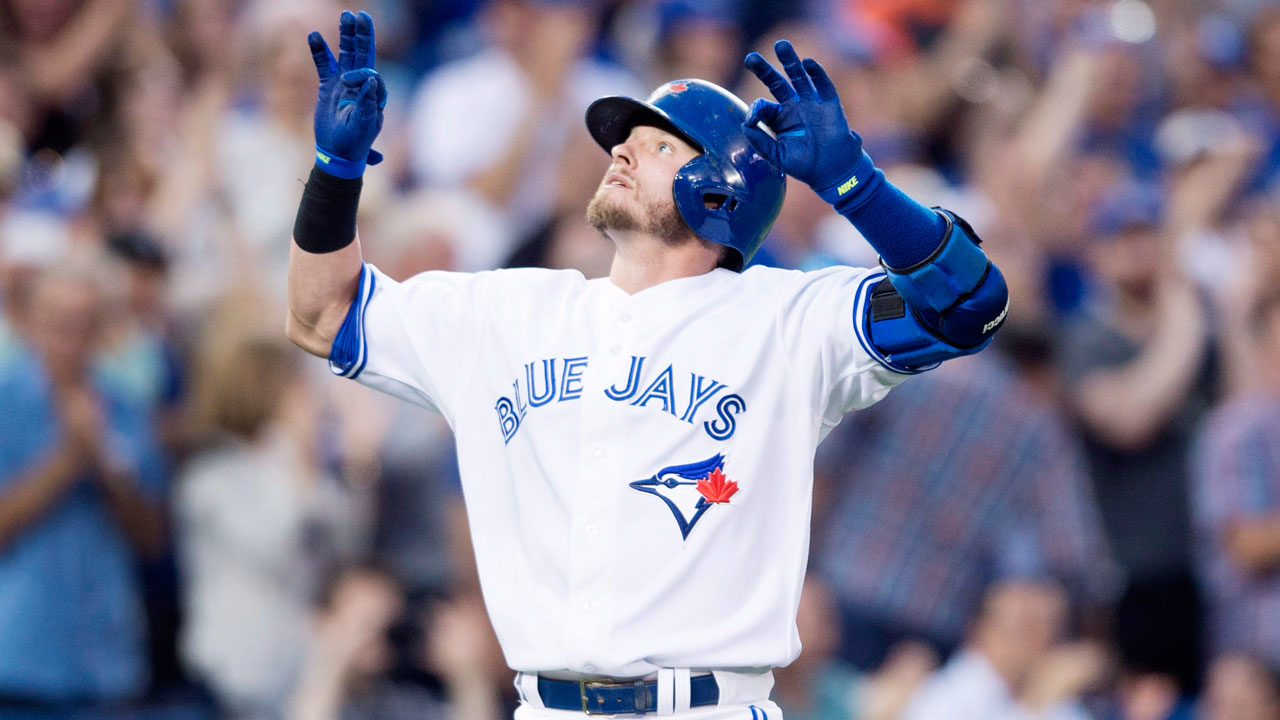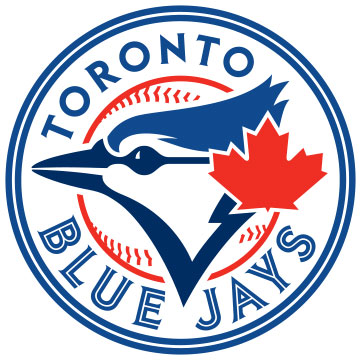 Awards Watch
By Ben Nicholson-Smith
Every time Josh Donaldson steps up to the plate at Rogers Centre he hears "MVP" chants. At this point it's more than wishful thinking on the part of Blue Jays fans. The third baseman has become the front-runner for AL MVP with a dynamic all-around performance highlighted by his 37 home runs.
Donaldson's not the only member of the Blue Jays generating a little awards buzz down the stretch. Here's a look at where the Blue Jays stand in the 2015 awards discussion…
MVP
The front-runner: Mike Trout had the edge early on, but Donaldson now has to be considered the clear favourite. He leads the league in everything from RBI and runs to wins above replacement and extra base hits.
Like Trout, he's a complete player who adds value with defence and baserunning. But while Trout has slumped of late, Donaldson has remained one of baseball's most productive bats.
The intangibles also work in Donaldson's favour. He's in the lineup every day and fellow Blue Jays consider him a "dirtbag" type player who brings intensity and max effort. Traditionally voters favour players on first-place teams, another reason Donaldson's candidacy seems strong. A productive finish would position the 29-year-old to become the first Blue Jays MVP since George Bell in 1987.
In pursuit: Even if Trout has slumped of late he's arguably the game's best player. A few big weeks would boost his chances, particularly if his Angels make a push in the standings.
Beyond Donaldson and Trout, Nelson Cruz, Manny Machado, Jason Kipnis, Lorenzo Cain and even Miguel Cabrera will earn consideration.
Cy Young
The front-runner: Dallas Keuchel's having a career year in Houston, and it could be enough to earn him some hardware. Now 17-6 with a 2.29 ERA, the ground ball specialist already surpassed the 200-inning plateau.
In pursuit: It's a good year for American League lefties. Chris Sale is striking out 12 batters per nine despite a 3.29 ERA and David Price is approaching the 200-inning plateau with a 2.43 ERA. Both Sale and Price seemingly have a shot at the award with less than a month remaining.
It's too soon to completely rule out Sonny Gray, who has a league-leading 2.28 ERA, Chris Archer, who's striking out nearly 11 batters per nine innings, and Corey Kluber, the defending AL Cy Young winner.
Rookie of the Year
The front-runner: With 17 home runs and an .848 OPS, Carlos Correa would be in the Rookie of the Year conversation regardless of what position he played. But considering he's the starting shortstop on one of the American League's top teams, the 20-year-old former first overall pick has to be considered the front-runner at this point.
In pursuit: Miguel Sano didn't debut until July 2, but he has made a memorable impression since then with 15 home runs and a .961 OPS. Like Correa, the 22-year-old Sano has made the jump from top prospect to top performer in 2015.
Blue Jays closer Roberto Osuna has also been among the league's top rookies with a 2.08 ERA and more than a strikeout per inning as Toronto's closer. Starting pitchers Lance McCullers, Andrew Heaney and Nate Karns should earn consideration along with Osuna. Still, everyday players Correa and Sano seem to have an edge.
Photo credits, from top: Darren Calabrese/CP; Frank Franklin II/AP; Darren Calabrese/CP; Nathan Denette/CP; Darren Calabrese/CP