DUNEDIN, Fla. – Intuitively, it makes sense.
Even after slimming down over the winter, Kendrys Morales isn't about to leg out many infield hits. He's 34 years old and listed at 225 pounds. Plus, opponents shift him aggressively, making it even harder to sneak anything through the infield.
So why would he want to hit grounders?
"I hit too many ground balls for double plays last year," Morales said through translator Josue Peley. "I know I have to hit the ball more on a line drive–not necessarily get under the ball, just more hard contact for line drives."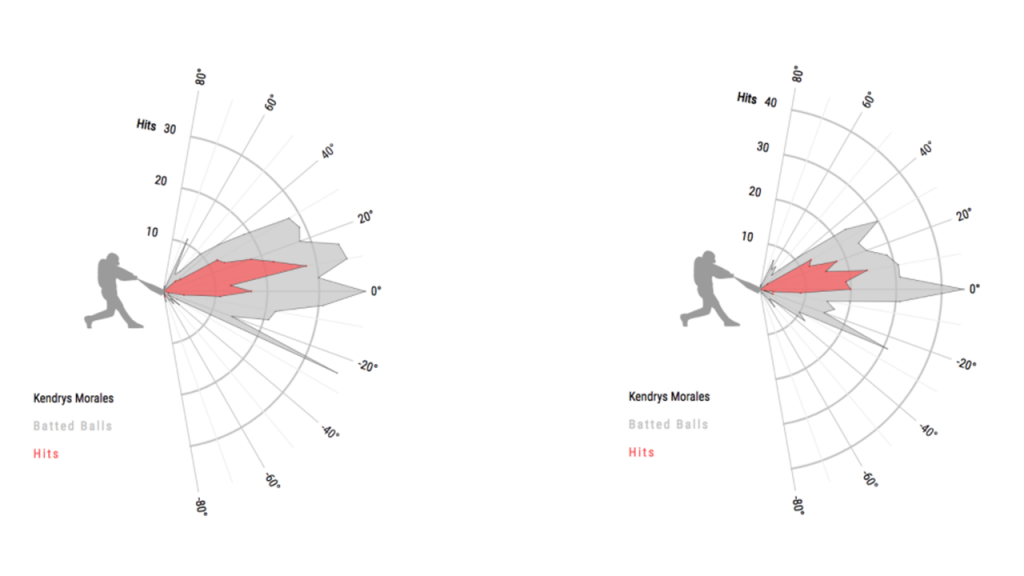 Morales grounded into 22 double plays last year, sixth-most among MLB hitters, and part of the reason he was doubled up so often was that he hit more ground balls than usual. Nearly half of the balls he put in play were grounders — an increase compared to years past, and not one that plays to his skill set.
Now, the Blue Jays are urging Morales to hit the ball in the air more often in 2018 in the hopes of a more productive offensive season.
"He's a power guy that doesn't necessarily run," said hitting coach Brook Jacoby. "He needs to hit the ball in the air to have success. That's a big key."
"That's what he needs to do," manager John Gibbons added. "He's so strong, if he gets it in the air, in our division with the ballparks we play in, that really benefits you. Most of your power guys, you want to see the ball in the air."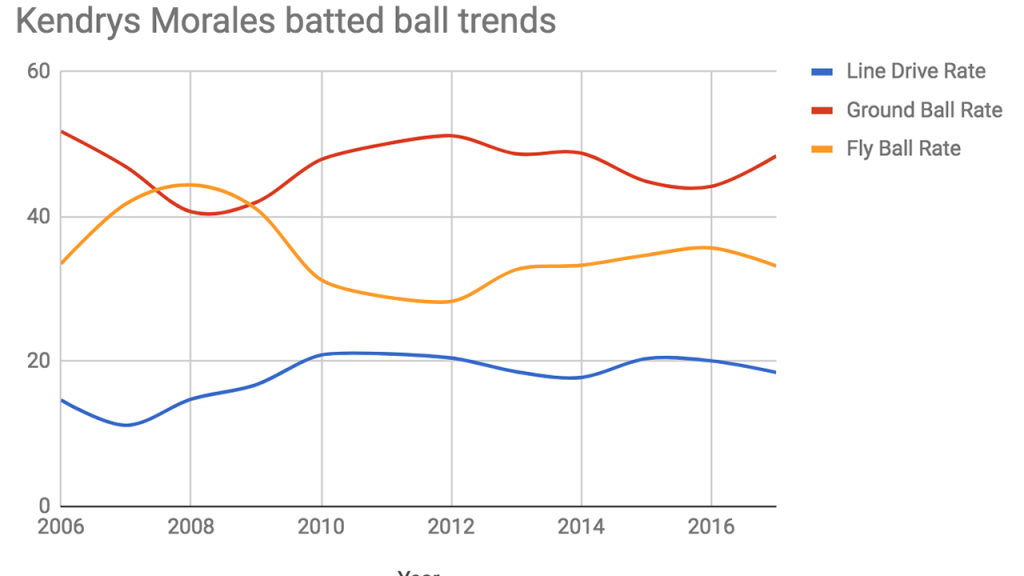 To be fair to Morales, he played in 150 games last year and hit 28 home runs, two of which were walk-offs. He also made some of the hardest contact in baseball, even if it was too often on the ground. Overall, the native of Formento, Cuba was a slightly below-average hitter as measured by a wRC+ and OPS+. The Blue Jays could use more production from their DH, and Gibbons believes it'll come now that Morales is familiar with his surroundings.
"Kendrys had his ups and downs for us, but he also did a lot of good things for us," Gibbons said. "The tendency on players is to put a lot of pressure on themselves in new surroundings. They want to make something look good, and that may seem so simple, but in baseball that can interfere with what you're doing. You can press a little bit."
Over the winter, Morales started working out earlier than usual in an attempt to replace fat with muscle.
"As everybody knows, I'm not getting younger," he said. "When you're getting older you need to work even harder to stay in shape."
So far, Gibbons likes what he sees.
"He's in great shape this year," the manager said. "He's running better. He's always produced. I think he'll have a nice year for us."
Morales signed a three-year, $33-million contract with the Blue Jays after a productive 2016 season that saw him hit 30 home runs with a .795 OPS for the Kansas City Royals. That deal looks like a win for Morales after a winter in which sluggers such as Logan Morrison and Yonder Alonso obtained much more modest deals.
Like Gibbons, Morales expects a bounce-back season in 2018.
"I'll always try to do better than the year before," he said. "Personally, sometimes it works and other times it doesn't. Last year wasn't better than the year before, but that's my goal every year."
Part of that means cutting down on ground balls, but that's easier said than done. Jacoby sees a couple of ways Morales can improve in 2018. Mechanically, he can slow down his hand movement while awaiting pitches to generate more consistent contact.
"If I'm always in a different position with my hands and I don't get them set early, it's going to be inconsistent," Jacoby said. "That's where it all starts. It's not a late rush type of move to the ball."
Alongside those efforts to quiet his hands, Morales will work on his pitch recognition to lay off low curves — a pitch that proved tough to hit in 2017.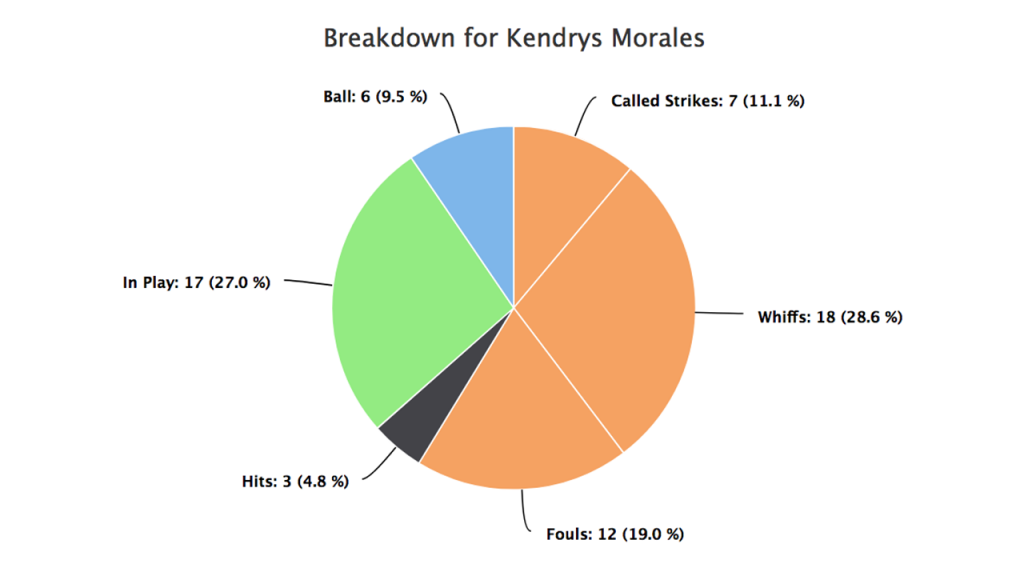 "The curveball seems to give him trouble when it's down," Jacoby said. "So understanding with each individual pitcher where that pitch has to start to be a good pitch to hit. If it starts below that and you see spin, you've got to take a pass."
If Morales can quiet his hands and lay off those tough-to-hit curves, he improves his chances of cutting down on ground balls and rebounding from a debut season in which he played below his potential.
"I want to be more consistent hitting the ball hard, and not just on the ground," Morales said. "I think with a bit of luck and consistency, it can be better."