Kyle Drabek's Blue Jays career began when he headlined a three-player package going to Toronto for Cy Young Award winner Roy Halladay. It ended unceremoniously a little more than five years later when the Chicago White Sox claimed him on waivers.
Drabek, 27, spent most of the 2014 season with Toronto's triple-A Buffalo affiliate, where he posted a 4.18 ERA with 68 strikeouts and 30 walks in 99 innings. He started 13 games with the Bisons while pitching in relief 19 times.
---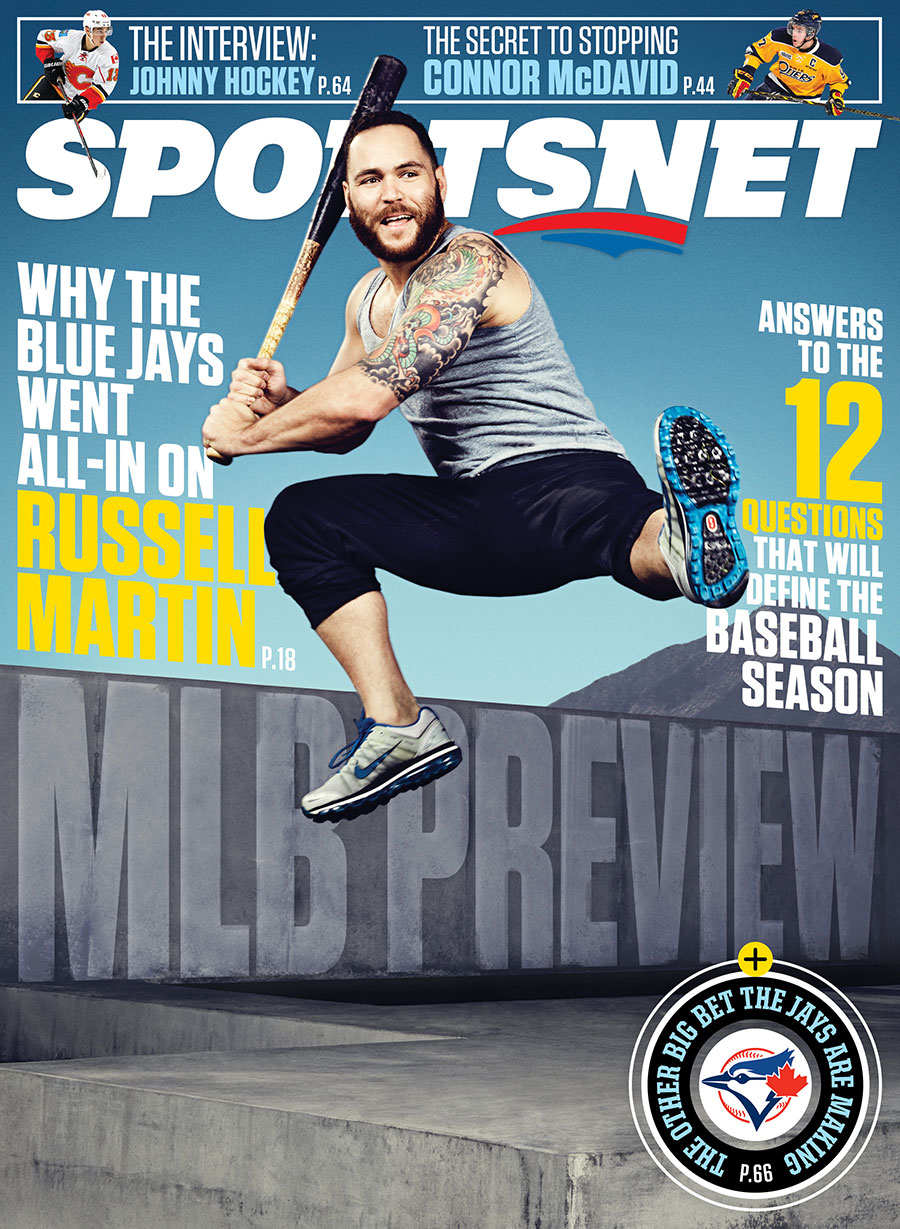 Sportsnet Magazine's MLB Preview:
Why the Blue Jays went all in with Russell Martin, and answers to the 12 questions that will define the baseball season. Download it right now on your iOS or Android device, free to Sportsnet ONE subscribers.
---
Initially acquired along with Michael Taylor and Travis d'Arnaud for Halladay in December of 2009, Drabek struggled to realize his potential with the Blue Jays. The former first-round pick posted a 5.27 ERA with 118 strikeouts and 111 walks in parts of five seasons at the big league level, mostly as a starter.
Drabek is out of options, meaning he had to clear waivers before being sent to triple-A. The claim opens a spot up on the 40-man roster of the Blue Jays, who also announced that left-hander Scott Barnes cleared waivers and was outrighted to triple-A.
The Blue Jays haven't officially announced their bullpen yet, but left-handers Brett Cecil and Aaron Loup are sure things. Marco Estrada, Todd Redmond, Miguel Castro, Roberto Osuna and Colt Hynes are well-positioned to fill out the rest of the bullpen, though nothing's locked in just yet.