The Blue Jays began the season with cautious optimism and a 13-6 start seemed to validate their status as contenders. But by the time the season ended, the team was firmly in rebuild mode, 35.0 games out of first place.
So what went wrong? And where do the Blue Jays go from here? We turned to a roundtable of Sportsnet writers and broadcasters for their answers…
Before we look ahead, let's look back. What was the high point for the 2018 Blue Jays? What was the low point?
Shi Davidi
The easy answer for high point is the play of the kids but I'm going to pick the 13-11, 11-inning win at Cleveland in the first game of a doubleheader May 3. The game was one of those steely attrition fights that really tests a team's resolve and eventually Yangervis Solarte won it with a grand slam in the 11th. The Blue Jays were five games over .500 after that win and with Josh Donaldson coming off the DL to homer in the game, it really felt like they might take off.
Think you know how this year's playoffs will unfold? Predict the playoff winners, from the Wild Card games to the World Series and you could win a share of over $5,000 in prizes.
Less than a week later they had their low point, the May 8 arrest of Roberto Osuna on a charge of assaulting the mother of their three-year-old son, setting forth the chain of events which led to his trade. The Blue Jays got no-hit the night of Osuna's arrest, finished May on a 6-15 slide and the rest of the season unwound from there.
Jeff Blair
The high point was April 20, when the Blue Jays ripped into Sonny Gray at Yankee Stadium for an 8-5 win. Big game for Teoscar Hernandez; fifth win in six games, including a walk-off win over the Kansas City Royals; four back in a tough AL East and the continuation of a surprisingly strong start.
Low point? Work with me on this: the home opener, when Josh Donaldson couldn't throw the ball across the diamond. At that point, our worst fears surfaced and never really left.
Ben Nicholson-Smith
The way I look at it, a couple of high points bookended the Blue Jays' season. In the final game of the spring, Vladimir Guerrero Jr. hit a walk-off homer in Montreal, calling to mind his father's time with the Expos and hinting at his own potential with the Blue Jays. Six months later, in the final home game of the season, fans gave John Gibbons a memorable send-off after 11 seasons as manager.
Maybe it's telling that the high points were a prospect hitting a home run in an exhibition game and a manager getting fired. Either way, there are far more low points to choose from. I'll go with the assault charge, 75-game suspension and eventual trade of Roberto Osuna. A pitcher once viewed as a franchise piece disappointed on many levels this year.
Arden Zwelling
Vladimir Guerrero Jr.'s homer in Montreal had to be the high point. What a phenomenal moment. And It was pretty cool to learn later that he called his shot.
No shortage of low points to choose from, but the day before the all-star break in Boston sticks out. The roster was in complete disarray, Ryan Tepera had driven to Portland for a rehab assignment only to learn upon arrival he had to drive back to pitch in the majors, and, about two hours prior to first pitch, with a lineup yet to be posted, a player turned to a group of media in the cramped Fenway Park visitors' clubhouse and asked, "does anyone know if I'm playing today?" The Blue Jays lost that day, 5-2.
Mike Wilner
The high point may well have been Vladimir Guerrero Jr.'s walk-off home run to end the final spring training game in Montreal. But the 12-5 start was nice, and so was Lourdes Gurriel Jr.'s 11-game multi-hit streak, where he was chasing names like Shoeless Joe Jackson and Rogers Hornsby. Kendrys Morales going deep in seven straight games was pretty cool, too.
What's one trait that you expect the Blue Jays' next manager to possess?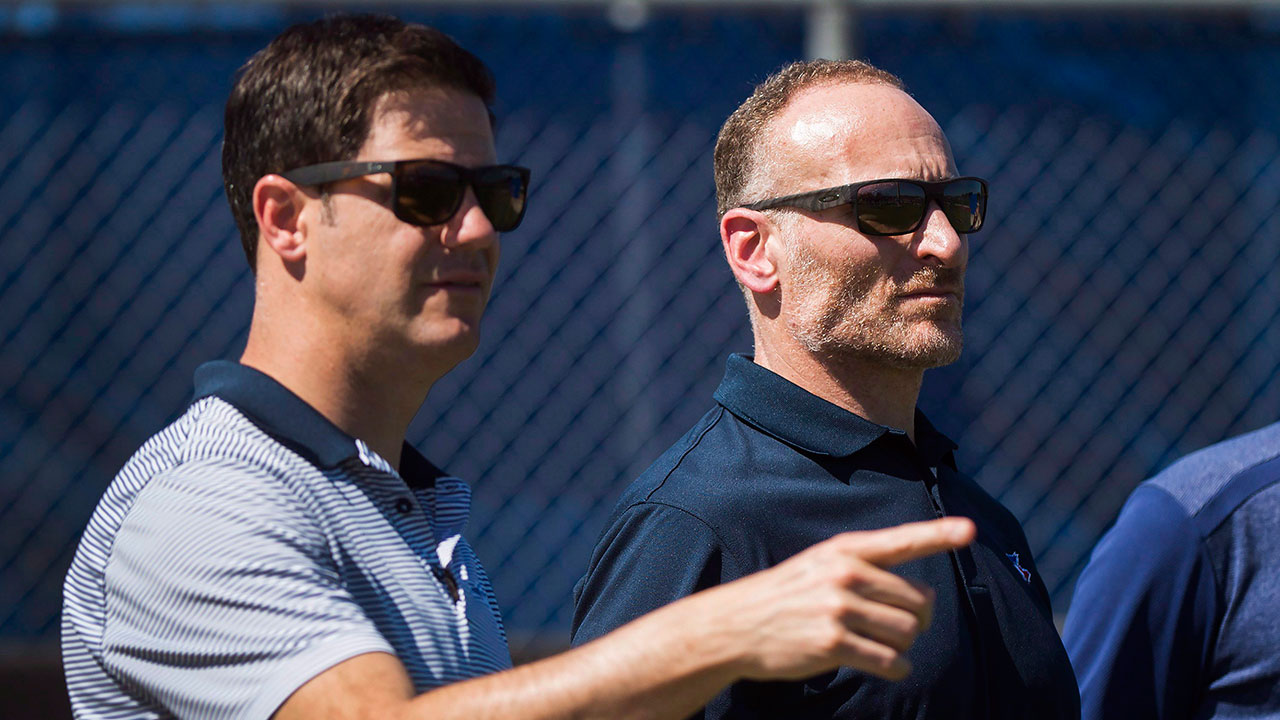 Nathan Denette/CP
Jeff Blair
I expect the next Blue Jays manager will possess an ability to speak Spanish, likely as a Latin-American former player.
Mike Wilner
Youth. I expect the next Blue Jays manager will be in his early to mid-40s, if not younger. There's a chance they'll hire the youngest manager in club history (Bobby Cox was 40 when he got the job in 1982).
Shi Davidi
Collaboration. You hear it from the Blue Jays all the time and you're going to hear it a lot more often.
Arden Zwelling
He's going to be a strong communicator. The manager is at the centre of a lot of different branches of the organization and has to be adroit in a variety of conversations. He has to be aligned with the thinking of his front office. He has to be able to interpret, understand, and apply information from the club's analytics staff. He has to have an open and honest dialogue about the health of his players with the trainers and coordinators in the high performance department. He has to distill and explain complicated decisions to his players. He has to present the club's thinking to the media. And all of that navigation happens in the hyper-competitive, emotionally-charged atmosphere of an MLB clubhouse. It's a base requirement that an MLB manager has to have an IQ for the game. But a strong EQ is just as important.
Ben Nicholson-Smith
As a baseline, you're likely looking at former professional players with leadership experience in baseball and exceptional communication skills. Beyond those must-haves I expect the Blue Jays to land someone progressive. Yes, that means an openness to analytics, but it goes beyond that: everything from injuries to pitcher usage to sleep and nutrition. I'm not saying the Blue Jays end up with the next Gabe Kapler, but they'll end up closer to that end of the spectrum than before.
Who on this team stands out as an off-season trade chip?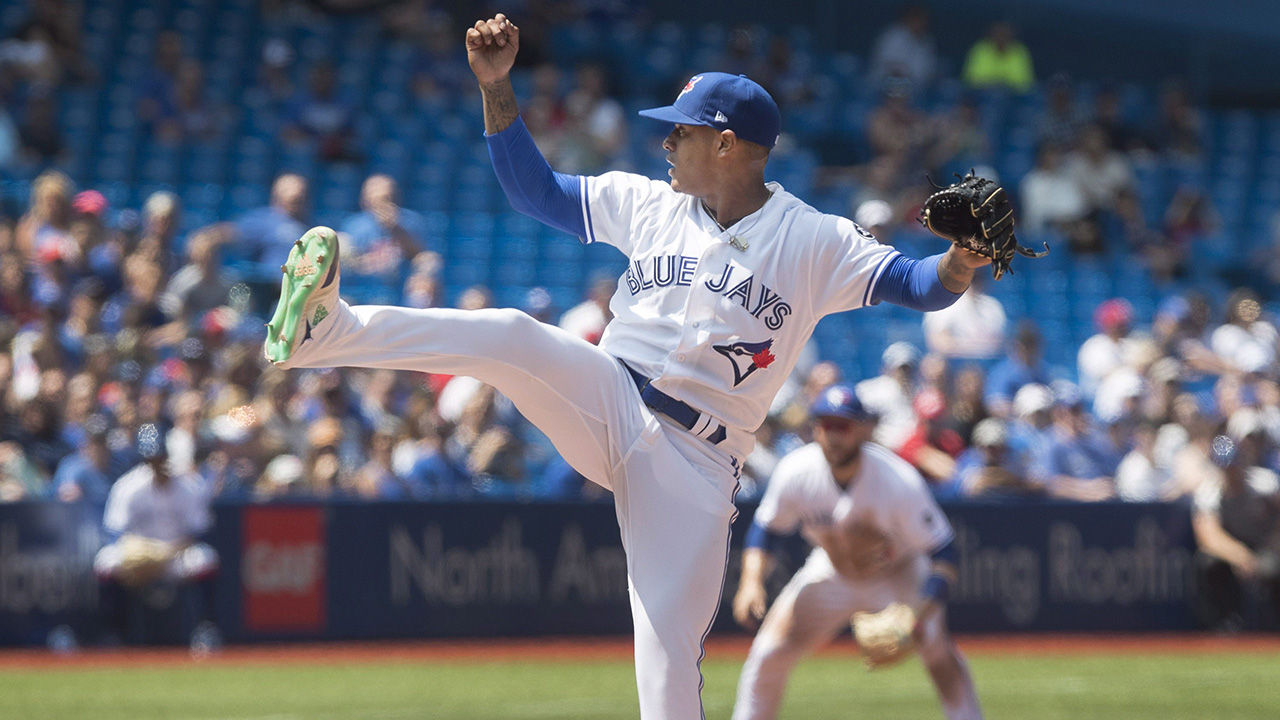 Fred Thornhill/CP
Arden Zwelling
Russell Martin and Kendrys Morales. Neither veteran fits into Toronto's plans next season, and both deserve to play for teams intending to be competitive. They're still useful major-leaguers — just not for this team. Morales (108 wRC+) turned his season around remarkably and is a strong clubhouse presence. Martin's still a top-10 pitch-framer and both his OBP and wRC+ are above-average for an MLB catcher. Moving Martin would open up valuable playing time behind the plate for Danny Jansen, and trading Morales would give the next manager much more flexibility when filling out his lineup card, allowing him to cycle a number of players through the designated hitter position as most progressive teams do.
The remaining money on their contracts ($12-million for Morales, $20-million for Martin) is already sunk, so the Blue Jays ought to be willing to cover significant portions of their salaries in order to make them more attractive in trade.
Shi Davidi
Marcus Stroman and Aaron Sanchez are the guys other teams will be interested in, seeking to acquire distressed assets at a discount through trade, and I wouldn't be surprised if one of them gets dealt this off-season, perhaps both if the price is right.
Ben Nicholson-Smith
I'd say Yangervis Solarte, but there likely won't to be a strong market for his services, so instead I'll go with Russell Martin. He's earning $20 million next year, but if the Blue Jays were to eat a significant chunk of that – say $16 million or so – they might be able to get a relatively interesting prospect back. Contending teams would benefit from Martin's receiving skills, versatility and plate discipline, and a $3-5 million price tag seems reasonable at this point in his career. On paper, the Brewers look like a possible fit.
Jeff Blair
The sad fact is I don't think the Blue Jays have an off-season trade chip to play, at least nothing that will bring back a significant return unless you're talking about Biche … nah, let's not even go there. The potential trade chips are either too hurt (Aaron Sanchez and Marcus Stroman) too broken down and make too much money (Russ Martin or Troy Tulowitzki) or worth more to a non-contending, rebuilding team than they are on the open market (Kevin Pillar or Justin Smoak.) I think Ken Giles is more of a mid-season trade chip.
Mike Wilner
Russell Martin, Aaron Sanchez, Marcus Stroman, though the Jays wouldn't get anything for Martin (and would have to swallow a boatload of the money still owed him), and they'd be dealing Sanchez and Stroman for pennies on the dollar. Kevin Pillar could be a decent trade chip, as could Richard Urena. But nothing on this team is getting back someone else's finest meats and cheeses unless you want to talk Ryan Borucki, Sean Reid-Foley, Danny Jansen or the kids bubbling beneath the surface.
The Blue Jays have said they're out on elite free agents such as Bryce Harper and Manny Machado. Beyond the big names, do you see free agents worth targeting?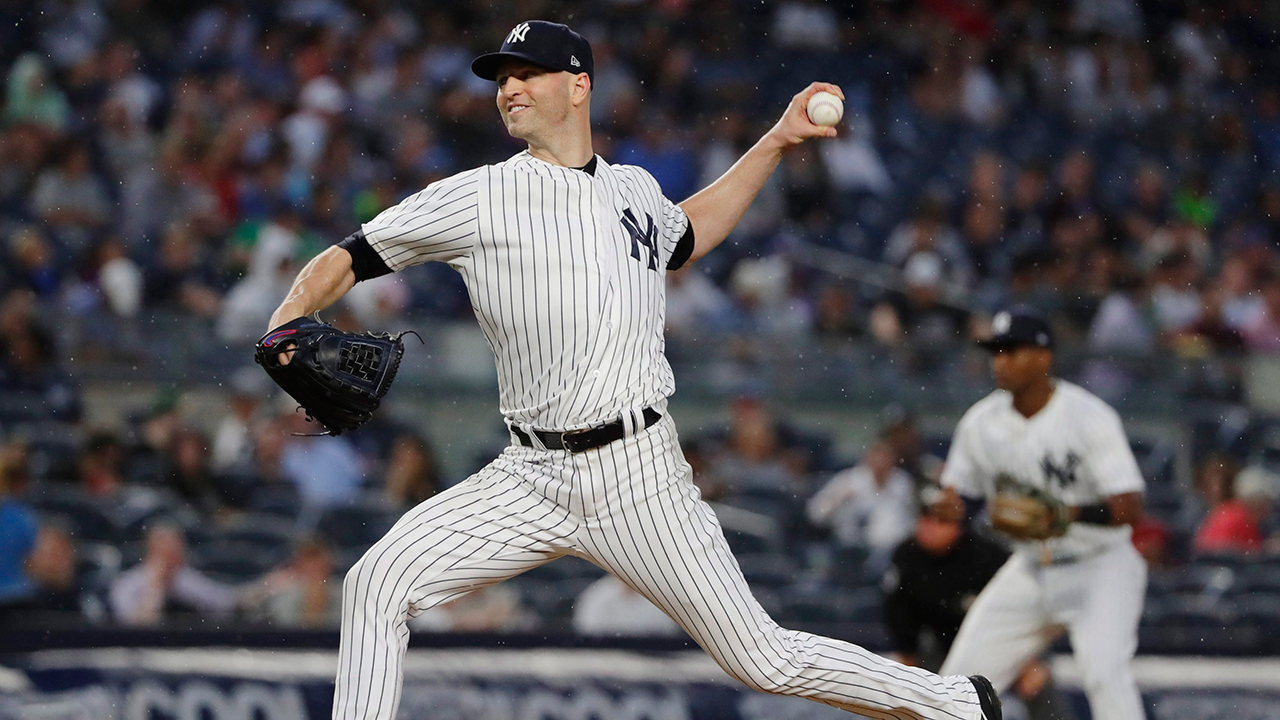 Frank Franklin II/AP
Mike Wilner
They'll likely bring in another Jaime Garcia type who hopefully pitches a lot better than Jaime Garcia did, and they'll try to strike gold in the bullpen again like they did with John Axford, Tyler Clippard amd Seung-hwan Oh. It would be great if they would go after J.A. Happ, but I can see them taking shots at arms like Trevor Cahill, Gio Gonzalez or Lance Lynn on the starter side – or maybe Nathan Eovaldi in a long-term play – and guys like Axford, Zach McAllister, David Phelps, Adam Warren or even a bounceback like Matt Belisle or Brad Brach. They'll wait for people to slip through the cracks.
Ben Nicholson-Smith
Given the youth in the Blue Jays' rotation, there's room for a reliable innings eater. Alongside that durable stabilizer type, it makes sense to pursue upside arms who could be flipped for prospects at the trade deadline. Nathan Eovaldi still throws 97 m.p.h. and he keeps lowering his walk rate. Plus, the 28-year-old has shown over the years that he can handle the AL East. That's an intriguing combination that would look good in Toronto.
Arden Zwelling
The Blue Jays will have to be active in free agency in order to fill out the starting rotation and bullpen, but any signings will likely be underwhelming for any fans looking to see big, recognizable names. In terms of starters, the Blue Jays flirted very publicly with CC Sabathia last off-season and could do the same again this winter. Josh Tomlin is another veteran starter who could likely be had on a cheap, one-year deal, and has a history with this front office group, which never hurts. As for relievers, look for the Blue Jays to wait out the market much like they did last season and try to scoop up some low-risk, high-upside veterans like they did this season with Seung-hwan Oh, John Axford, and Tyler Clippard.
Shi Davidi
They really should pay J.A. Happ to return. He wants to come back. He's everything you want your young pitchers to become as a player on the field, a teammate off it and as a person. Pay the dude. But don't hold your breath. I'd expect them to pick at the peripheries of free agency, seeking value plays they can potentially flip at the deadline.
Jeff Blair
Free agents? I have to have at least a conversation with J.A. Happ, because right now Ryan Borucki and Sam Gaviglio are my most dependable starters. Woof. The Blue Jays need cheap innings and I'm not certain they can even go after the Hyun-jin Ryu and Gio Gonzalez types, so – I don't know? – maybe a Nathan Eovaldi or someone like that? I'd like to see them add more velocity to their squishy middle relief but I wouldn't want to spend any money on that. I still think they need another impactful bat or at least someone capable of playing everyday. Michael Brantley? Marwin Gonzalez? Thing is, whoever is thinking of signing in Toronto would be well aware that Vladimir Guerrero Jr. and Bo Bichette are on their way and that Lourdes Gurriel Jr. will play every day.