The Toronto Blue Jays have officially signed second-round pick Hagen Danner to a contract.
Sportsnet's Shi Davidi reported Friday that the catcher's deal carries a signing bonus of approximately $1.5 million, which is well above the 61st spot's assigned value of $1,043,200.
First-rounders Logan Warmoth, the No. 22 pick with a slot value of $2,795,200, and Nate Pearson, the No. 28 selection with a slot value of $2,302,900, are the Blue Jays' lone remaining unsigned picks from the first 10 rounds.
The club has now signed 27 of its 41 selections. Here is the complete list of draftees now under contract, as per a Blue Jays media release.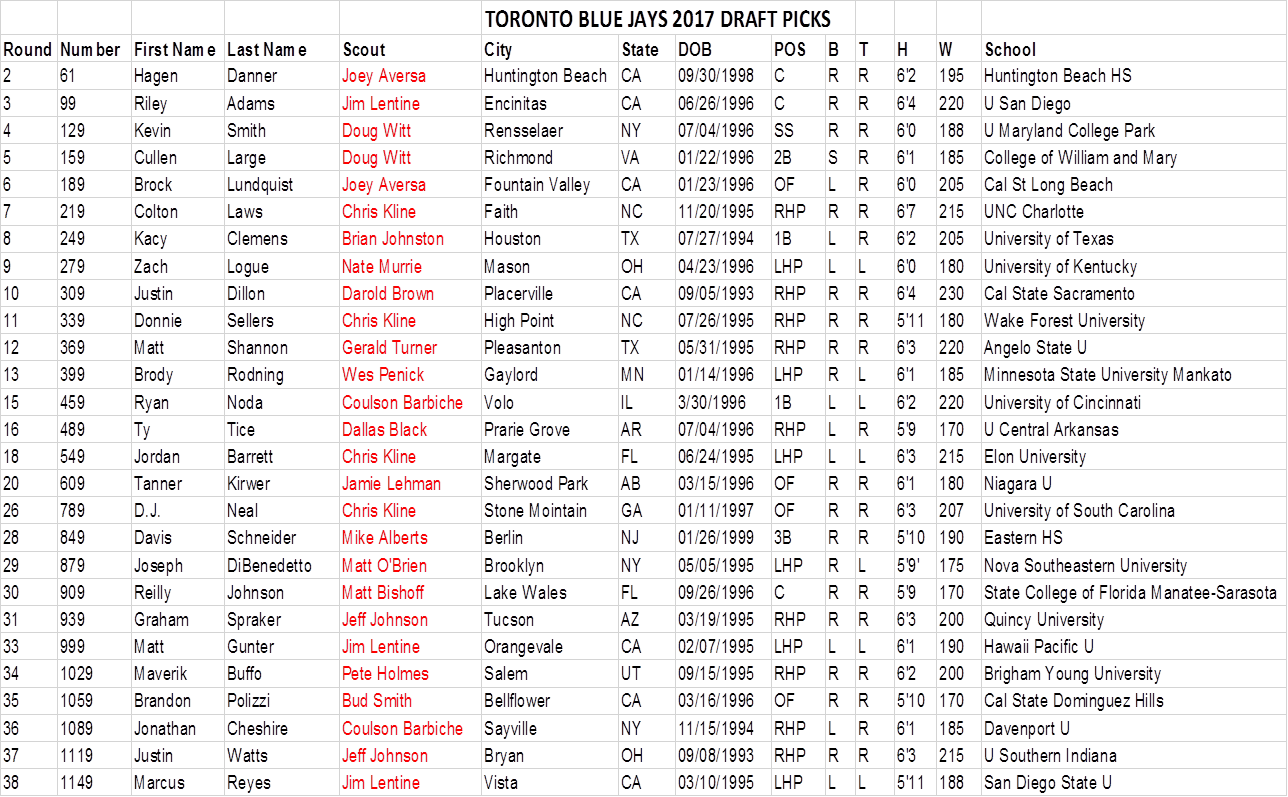 With files from Shi Davidi