The Toronto Blue Jays appear to have finished their heavy offseason lifting by locking up Marco Estrada, signing J.A. Happ, trading for Jesse Chavez and sending Ben Revere to Washington for Drew Storen.
But look closely enough and every team can make marginal improvements, the Blue Jays included. Not only do they need to address the contractual futures of three middle-of-the-order bats, they must add depth in anticipation of a long season…
Contracts for sluggers
First there's the unresolved arbitration case of reigning MVP Josh Donaldson. The sides are just $450,000 apart, but as a file-and-trial team, the Blue Jays will go to a hearing barring a multiyear deal. At best it's a little uncomfortable to have Donaldson's case unresolved, even if there's respect on both sides. The case of Chavez is also pending, which means the Blue Jays could have two hearings in back-to-back seasons.
But while the arbitration process provides a clear framework for valuing Donaldson's performance, there's no such clarity in the cases of Jose Bautista and Edwin Encarnacion, two sluggers whose current contracts expire following the 2016 season.
There's no denying the production of Bautista and Encarnacion, who have been among the top 10 hitters in baseball in recent years. The challenge arises when you attempt to value their production and determine how long it will last. As Shi Davidi writes, it's a tricky situation for the Blue Jays.
Bautista, 35, and Encarnacion, 33, will generate all kinds of interest if they produce as usual in 2016. That expectation will shape the contract talks, which were slated to begin this month (Encarnacion doesn't want to talk extension in-season). The question becomes: should the Blue Jays offer enough to keep them off the free agent market, or borrow from the Cardinals' template and let their big bats walk?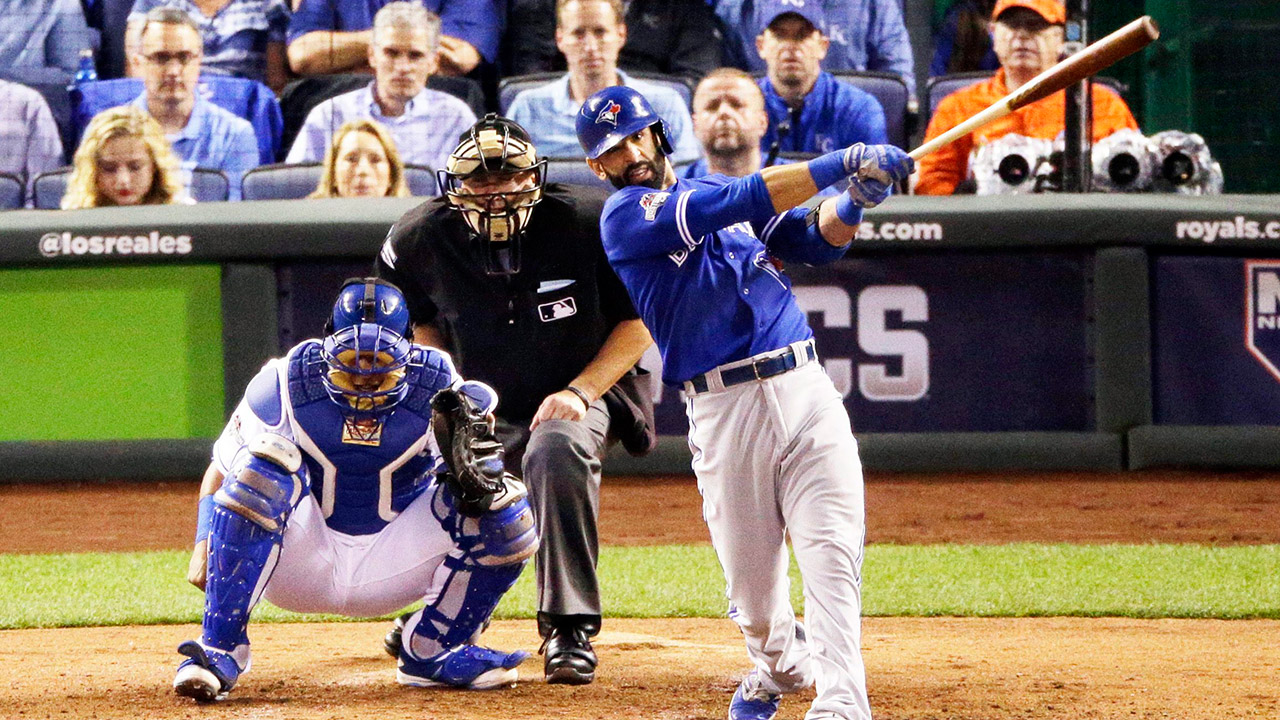 Pitching depth
Team president Mark Shapiro recently said he'd like to add starting pitching depth considering the attrition that takes place in a long season. Even with Chavez, Aaron Sanchez and Drew Hutchison expected to compete for one rotation spot, the Blue Jays could use more arms. Counting on a repeat of last year's run of health would be risky.
The Blue Jays haven't ruled out adding to a bullpen that's lost Mark Lowe, LaTroy Hawkins and Liam Hendriks since the end of last season. Signing the right pitcher on a minor-league deal can pay dividends, as the Royals showed last year with the pickups of Ryan Madson and Franklin Morales.
The market has changed dramatically since early December when teams spent frantically on middle relief. As bullpen prices continue dropping, the Blue Jays will have the chance to find a late-winter bargain of their own.
Catching depth
Asking Josh Thole to catch once every five days seems palatable, but the Blue Jays must be prepared for potential injuries, especially at such a physically demanding position. Russell Martin has averaged 129 games per season, so history suggests he'll be able to catch four days out of five. On paper, that would allow Thole to catch R.A. Dickey and keep Humberto Quintero stashed at triple-A.
Yet, injuries can strike unexpectedly and the Blue Jays lack options beyond Martin, so they should play it safe and explore the catching market, as thinned-out as it may be.