TORONTO – A college scholarship in the United States, let alone a career in professional baseball, didn't really feel within reach for a young Mike Soroka. As a teenager, the right-hander from Calgary was opening eyes, good enough that he had stopped playing hockey to focus on baseball year-round. Still, he didn't really have a sense of where he stood relative to the best players his age across the country, which made grander aspirations tougher to grasp.
Then came an invitation to pitch for Alberta in the inaugural Tournament 12 Canadian prospect showcase. Meetings with interested in college coaches and pro scouts followed, and suddenly a host of possibilities in the baseball world felt open to him.
"I started to realize I could do so much more and I'd never really thought of it that way before," Soroka, now a pitcher for the Atlanta Braves, says of himself at 16 heading into the inaugural T12 in 2013. "I was just playing baseball until I got to that point and T12 was the start of that for me; it was the start of being able to compare myself to other people around Canada.
"You hear lots of other names and guys that were there at the same time. You watch them and see what they have that you don't, go back home for the off-season and compete again. That was what really kick-started my career."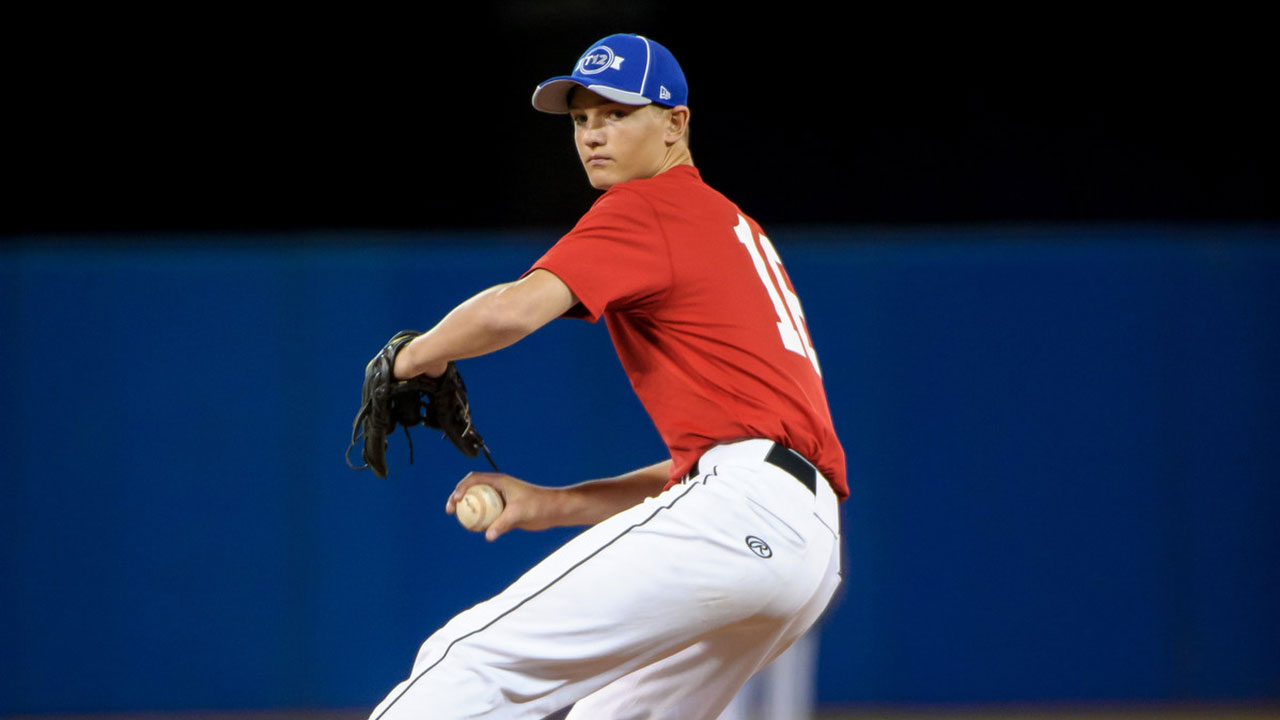 That career took Soroka to a big-league debut May 1 at New York, when he threw six innings of one-run ball at the Mets in a 3-2 victory, in the process becoming the first alumnus of T12 to reach the majors.
The sixth edition of the prospect showcase, hosted at Rogers Centre and run by the Toronto Blue Jays, begins Thursday with 168 players from across the country hoping they can follow in Soroka's footsteps.
Participants are selected through tryouts in each of the country's 10 provinces with the assistance of local coaches, Baseball Canada and members of the Blue Jays' scouting staff – Kory Lafreniere, Jay Lapp, Adam Arnold and Jasmin Roy.
"It's a collaborative effort from all the stakeholders involved in Canadian baseball, this one tournament," says T.J. Burton, a former pro pitcher from Ottawa who is the program manager, amateur baseball for the Blue Jays and heads up T12. "Having tryouts in every province to give every kid an opportunity to be seen is so important to us. I just don't think we miss anybody."
Ben Nicholson-Smith and Arden Zwelling take fans inside the Blue Jays and around MLB with news, analysis and interviews.
In recent years T12 has taken on an additional importance after the Major League Scouting Bureau cut its Canadian operations. Walt Burrows, now a Minnesota Twins scout who had been the bureau's Canadian supervisor, used to host open tryouts across the country, an important identifying tool lost in the change.
The process of identifying players, dividing them into eight teams – this year there are two Ontario clubs, along with teams representing Alberta, B.C., Quebec, the Atlantic, the Prairies and Futures (featuring younger players) – creates a single, high-value, easy-access event for college and pro evaluators alike.
"The Blue Jays do a tremendous job identifying all the players and we're lucky they're doing it for the good of baseball in the country," Burrows said in an interview last year. "If they didn't do it, it would be extremely difficult to scout up here."
A devil's advocate might ask why help out the other 29 clubs identify talent in an area that's your own, but the Blue Jays have long supported the game at the grassroots levels with an eye toward growing their market from coast-to-coast.
"We do some (scouting) stuff that's kept in-house that is important to us," says Burton. "But this is a big part of our brand, being Canada's team, and we take that seriously. For us, Joey Votto being an MVP is good for the Blue Jays … any Canadian in the big leagues is good for the Blue Jays and that's a unique opportunity and that's something we're trying to accomplish here. The better the game is and the more major-leaguers we have that are Canadian, the more kids that will play baseball and become Blue Jays fans."
In this MLB and Toronto Blue Jays podcast, Dan Shulman takes a look at the human side of baseball. Because everyone in the game has a story.
A total of 68 different players have been drafted out of the first five editions of T12, two in the first round, both in 2015 – Josh Naylor at No. 12 and Soroka at No. 29.
Soroka laughs now at the thought of himself at age 16, pitching before a bevy of scouts and college coaches for the first time. His dad, Gary, has video from 2013 and "I'm this little skinny kid, hit 86, 87, and that was crazy to me – I didn't know I was throwing that hard."
But he also remembers seeing right-handers Zach Pop and Andrew Case throwing in the 90s and realized that's where the bar was, and what he needed to work towards.
"That first game I pitched at T12, I still tell people that was the most nervous I'd ever been to pitch," says Soroka. "It was one of the first times I pitched in front of college and pro scouts. It was the first time I pitched in a big stadium. I had just turned 16. I didn't realize what I had while I was there. I went from playing 15U to playing 18-year-olds and after the tournament I realized college was an opportunity and potentially pro down the road.
"Until then, I hadn't thought of all that, to be honest with you."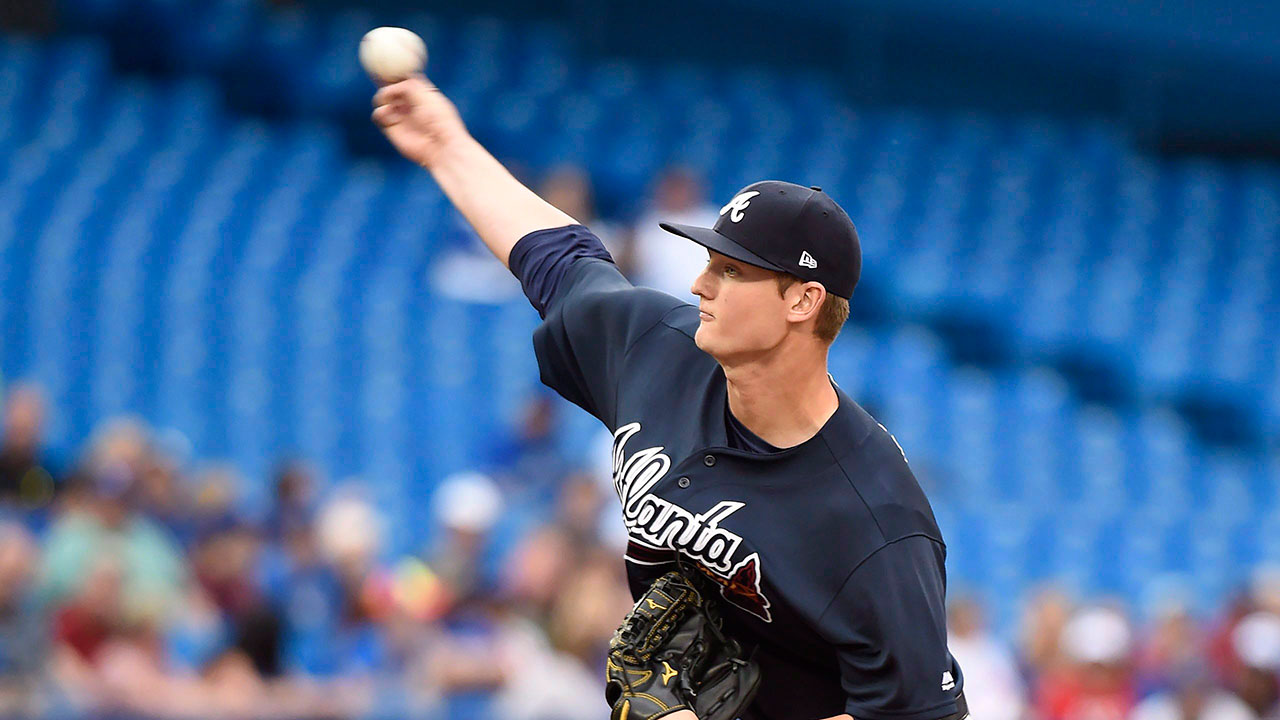 Back on June 19, Soroka returned to pitch again at Rogers Centre, this time as the starter for the Braves, allowing four runs on eight hits in 4.2 innings. He's since been shut down due to shoulder inflammation, rehabbing in Orlando ahead of some possible work at the club's fall instructional camp.
Still, the experience of pitching before family and friends in Toronto was a highlight, allowing him to reflect on how far he's come from the kid unsure about a future in baseball that debuted in T12, a showcase he feels is a vital target for young players across the country.
"You have the Blue Jays to thank for a lot of this resurgence in kids that want to play baseball," says Soroka. "A lot of kids used to play just for the summer and then once they turn 10, 11, 12 they quit and play spring and summer hockey, so you lose a lot of the better athletes to hockey that way. Stuff like T12 opens kids' eyes to the possibilities that you can go places, that you don't have to be from California, Texas or Florida, you don't need to be a freak to play this game at a higher level, whether that's college or professional.
"There's something to look forward to, and that really keeps guys interested in wanting to move forward in baseball."