CLEARWATER, Fla. — Ezequiel Carrera has been a staple with the Toronto Blue Jays over the last three seasons. He appeared in 332 games over that span, the seventh-most of any Blue Jay. He accumulated 1.6 fWAR and posted a 95 wRC+, essentially performing as a league-average player.
In 2016, Carrera's fifth-inning single off Chris Tillman tied the wild-card game the Blue Jays eventually won in extra innings over the Baltimore Orioles. Carrera went on to start every game of Toronto's run to the ALCS in left or right field, often batting leadoff.
Carrera's manager, John Gibbons, made no secret of his affinity for the left-handed hitter and the intangibles he brought, often referring to him as a "spark plug." Carrera's general manager, Ross Atkins, has known him since he was a minor-leaguer in Cleveland's organization and signed him to a one-year, $1.9-million deal in January to avoid arbitration. Blue Jays president Mark Shapiro referred to Carrera last March as "a darling of the analytical world."
So, when the Blue Jays designated Carrera for assignment last weekend to make room on the 40-man roster for recently signed reliever Seung-hwan Oh, it caught the 30-year-old completely off guard. He's still in Blue Jays camp as a non-roster invitee, after passing through waivers and being outrighted to triple-A Buffalo. But it's been a stressful week. And Toronto's decision still stings.
"I'll be honest, I was surprised," Carrera said Sunday through Blue Jays interpreter Josue Peley. "I'm so surprised and so shocked, mostly because I think I've been doing a great job the past three years. And I think last year was one of my best."
It really was. Carrera appeared in 131 games, batting .282/.356/.408 over 325 plate appearances. He posted a 107 wRC+, the third-highest mark on the team. His 19 extra-base hits, .764 OPS, 9.2 per cent walk rate, and .125 isolated power were all career-highs. More than half of his 71 starts came in the top three spots in the Blue Jays batting order.
Toronto getting that kind of production out of its fourth outfielder was one of the few positive things to happen for the club offensively last season. And yet, this winter's additions of Randal Grichuk and particularly Curtis Granderson, a fellow left-handed-hitting corner outfielder, put Carrera's role on the 2018 team into question.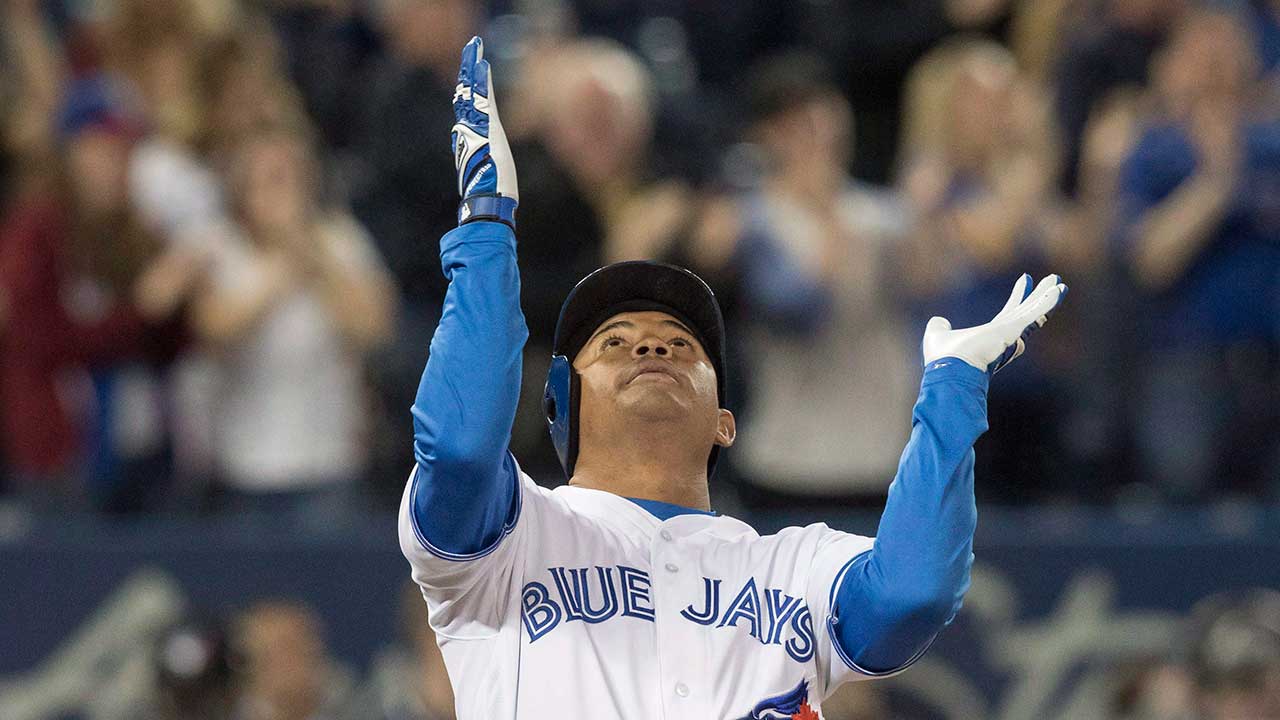 Still, Carrera came into camp expecting to battle for a spot on the Blue Jays' opening day roster. And that's what he did, playing in two of Toronto's first four games of the spring, including one on the day he was designated.
Now, Carrera has no idea what his future holds. He says he's been given no indication what the Blue Jays plan to do with him. But he'd certainly like to have one.
"I'll be honest — I haven't had any clear conversations with anybody in the front office. I'm waiting to see what's going to happen," Carrera said. "I would love, of course, to at least know what their goal is — or what their plan is — with me. Like anybody else, you always want to know what plan they have for you. All I know is that I have to battle even more now to try to make a team, or to see what they can do with me.
"But I'm going to try to make it hard for them to cut me or to let me go. I don't know. I'm just here to do my job. I'm here to work hard. And we'll see what's going to happen. But I definitely want them to show me a little bit, at least, of what the plans are with me."
[relatedlinks]
When Carrera was designated, both Atkins and Gibbons said he had been caught up in the numbers game. The club plans to take four outfielders north, and those four spots are filled. And when the front office needed to free up a 40-man spot for Oh, it decided it would rather risk losing Carrera than a player from its infield or pitching depth.
And maybe Toronto was on to something. Despite his strong 2017, Carrera went unclaimed on waivers. Part of that is likely because, while Carrera's an "analytics darling," those numbers can cut both ways.
Carrera's 2017 batting average on balls in play was .358, which suggests fortune was on his side and that his offensive production is due to decline. His BABIP against right-handed pitching appears particularly unsustainable at .391. A league-average BABIP is generally right around .300.
And advanced defensive metrics don't reflect positively on his work in the field. He's put up a -19 DRS and -7.3 UZR over his career. And StatCast's outs above average metric, which accounts for the degree of difficulty on defensive plays, had Carerra at -6 in 2017, which ranked 195th of 207 players who attempted at least 25 defensive plays last season.
That could explain why Carrera didn't end up elsewhere. Not that he was expecting to still be a Blue Jay today.
"I was surprised. Of course, I thought about going to another team. Because when stuff like this happens you always think about other teams," Carrera said. "But I'm still here. And I have a job to do. This is what I do for a living. So, I'm just going to go out there and keep working. There's nothing else I can do. I can just concentrate on what I can do on the field.
"I'm really confident in my skills and my talent and myself. I know what I can do, I've shown it in the past."
[snippet id=3305549]
Barring an injury to one of the outfielders ahead of him on the depth chart, it's a little tricky to see how Carrera fits into the Blue Jays' plans going forward. The four spots in Toronto are spoken for, and triple-A Buffalo's outfield appears filled as well, with Teoscar Hernandez, Anthony Alford, Dalton Pompey and Dwight Smith Jr. all on the 40-man roster.
Also currently in big-league camp are Roemon Fields, who played 103 games at triple-A last season, and 25-year-old Jonathan Davis, who spent a full season at double-A in 2017.
It's a crowded picture. And Carrera doesn't know if the Blue Jays are even currently considering him a part of it. But if he ends up playing in the minors, or with another organization altogether, he knows how he'll approach the challenge.
"You know, the most important thing is to have a jersey and to play. Because this is my job," Carrera said, standing in front of the locker he's piled his belongings back into after cleaning it out less than a week ago. "Whether it's here, or in the minors, or with any other team, I'm still going to do my job. I still have confidence in myself. And I'm just going to go out there and work.
"I'm going to try to stay healthy, and I'm going to try to keep doing what I've been doing in past years. You know, just do my job. Put the ball in play. And just concentrate on staying positive. There's nothing else I can control."