In 2011, I had an opportunity to sit down with Cito Gaston before a late-season Jays' game. We weren't meeting to talk about Hank Aaron, but the conversation quickly turned to Cito's mentor, former teammate and long-time friend. Today, on Aaron's 82nd birthday, we're publishing that interview for the first time.
---
SPORTSNET CELEBRATES BLACK HISTORY MONTH
---
Sportsnet: You roomed with Hank Aaron when you played for the Braves, and you've described him as something of a father figure—I know he taught you to tie a tie. Can you elaborate on that? What made him so special as a person?
Cito Gaston: Well, he taught me a lot of things as well as tying a tie. He taught me how to be a very independent person. He taught me about not carrying one day to the next day. He got me back in the game.
When he was farm director for the Atlanta Braves, he actually asked me to come work with him—never said work for him, he said work with him—and the third time he called me, I said okay. I got a chance to get back in the game in the minor leagues. I stayed there about a year and a half and then, of course, Bobby Cox brought me over here and I've been here ever since.
But he was just an amazing guy to watch hit, too. I don't think I've ever seen anybody hit the ball that hard that often in my career. Never. He was just unbelievable. A very proud man. Don't upset him because you're never going to get him out. That's what superstars are about. I was fortunate enough to play with two of them in himself and [Willie] McCovey, and I noticed when you upset them or try to, maybe not so much as show them up and maybe pitch around them, but pitch to them that was a mistake.
SN: You had to go right at him?
CG: You better walk him or do something. Give him some respect. You don't want to pitch to him. If you upset him, he's going to hurt you.
SN: He was underappreciated during his career.
CG: Oh, yeah.
SN: Even as he was chasing Ruth's record. I was wondering if you'd be able to speak to how much you think race played a part in that.
CG: It was a big part of it. I mean, he's older than I am, but I came up during the times when I played in the minor leagues, that race was really pretty bad. Some of the cities I used to go into I got called a lot of names. And I'm pretty sure Hank went through the same thing and probably even more so when he got close to breaking Babe Ruth's record. I think people, not only that, they didn't know how good a baserunner he was, didn't know how good an outfielder he was, because he wasn't flashy, he just got the job done. They certainly knew what kind of hitter he was.
SN: Hard to miss that.
CG: It's hard to miss that. But I can only imagine. I mean, I've had death threats when we were winning. So I can imagine what he went through when he was getting close to Babe Ruth's record.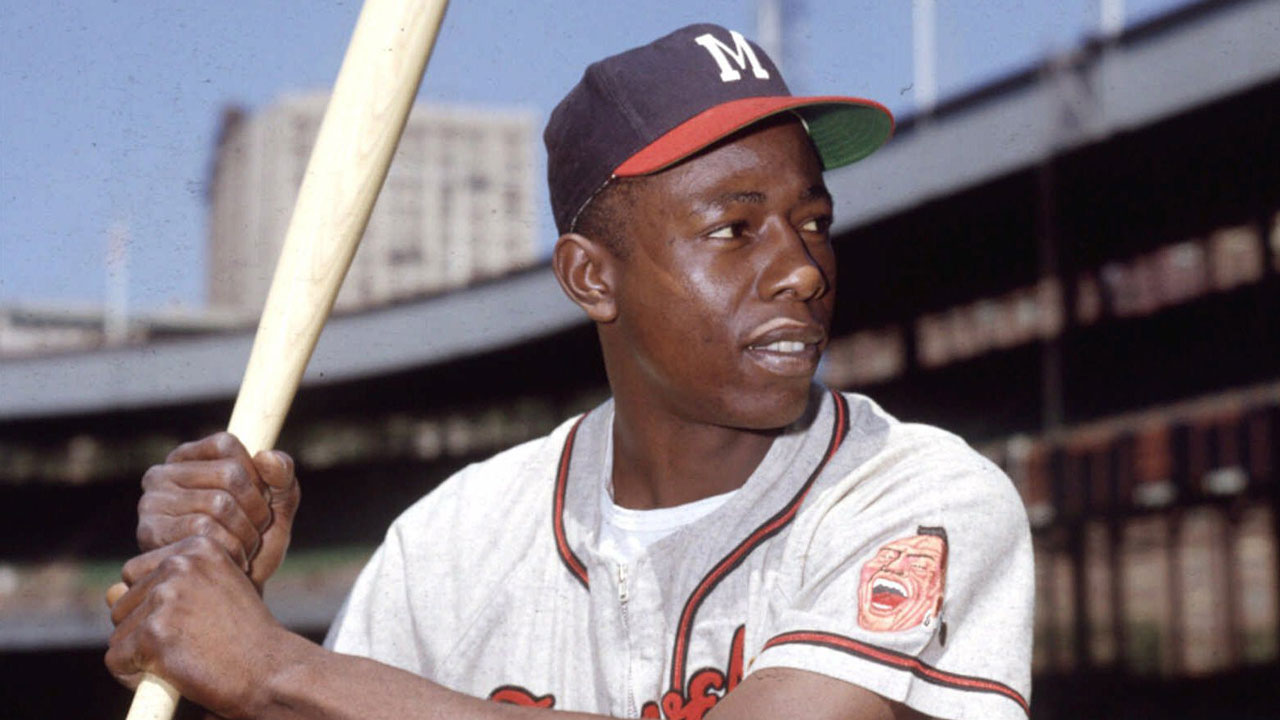 SN: And how do you think he carried that? The same attitude as at-bat: when people came at him, he got fired up?
CG: Yeah. I think Hank's the type of guy that, "Well, the only way you're going to stop me, you're going to have to kill me. Because I will get it done."
You know, I don't know if you know this, and I can't really go back and exactly pinpoint the year, but Hank, when he first came up, he hit the ball right-centre, left-centre and then left field. He hit the ball up the alleys. And, you would have to talk to him, but I heard him say that once he realized he had a chance to break Babe Ruth's record, he started pulling the ball.
And, I mean, to make that kind of big change and be successful—because I used to see Hank take a slider down and away and pull it out of the ballpark, and most of us normal people can't hit it, or if we do, it's going to right field, it's not going to be going out of left field. So he was, I think, just a proud person in his own way. Quiet. Kind of quiet, kind of reserved-type person, but very proud of what he has accomplished in his life.
SN: Are you guys still close?
CG: Yeah. Always, always. He's still like a dad to me.
SN: Did he have the biggest impact on you career or did another teammate, coach or competitor impact or teach you more?
CG: He had the biggest, but here's what's so funny: when I was growing up, he was my idol. So how do you get to room with your idol and get to be best friends with your idol? Man, that's like having it all.
SN: What's your earliest memory of really caring about a team or a player?
CG: I guess probably when I was about 10 years old or so.
SN: Do you remember what it was that inspired it, which team or player?
CG: Well, of course it was Hank. He had such amazing wrists when he hit. They used to talk about that all the time. And I got to know him real well, and got the chance to see really in person what they were talking about as far as his wrists and stuff like that. There were a lot of other players, too—Willie Mays—but Hank was one of the guys I kind of fell in love with.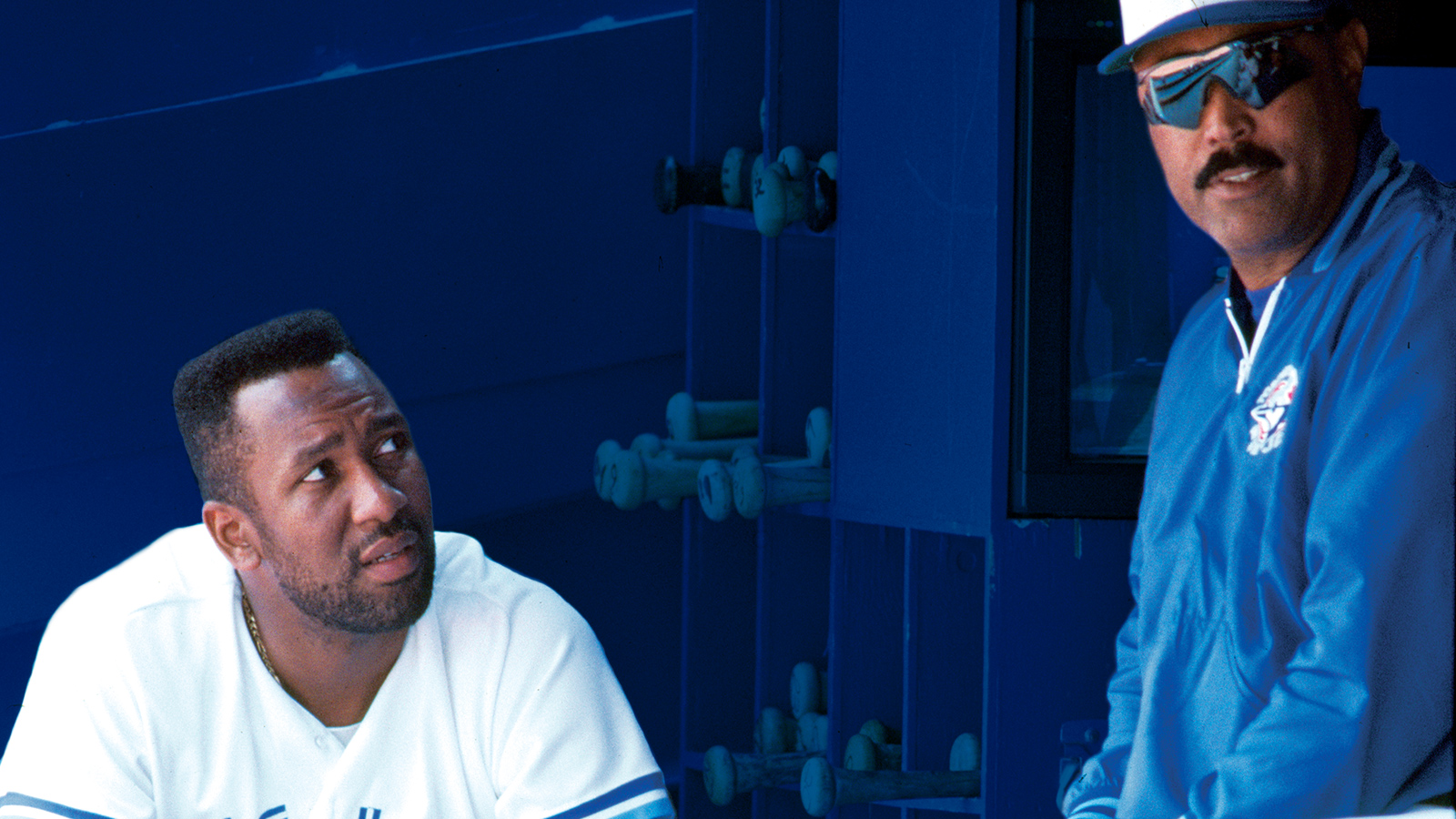 SN: You mentioned that Hank had maybe the most amazing wrists of any batter in the history of baseball. With an athlete of that calibre—one of the greatest in any sport—is there ever anything you see off the field that hints at that physical presence? How does it translate into daily life?
CG: Well, I tell you what. When Hank was farm director and I was, I must've been 36 years old, 37, somewhere there, and a guy named Brian Snitker, who's the third base coach for the Braves right now, and Eddie Haas was there and Sonny Jackson. I don't know how old Hank was but he was way past his 50s, and they wanted to go play racquetball with him.
So Eddie and I waited there until they got back and they came back to sit down, no one said a word and Hank excused himself and went to the bathroom. So Eddie, who used to smoke a pipe all the time, said, "How'd it go?" They said, "We couldn't even return his serve." And they must've been 20-25 years younger than he was. They just sat there and said, "We couldn't even return his serve."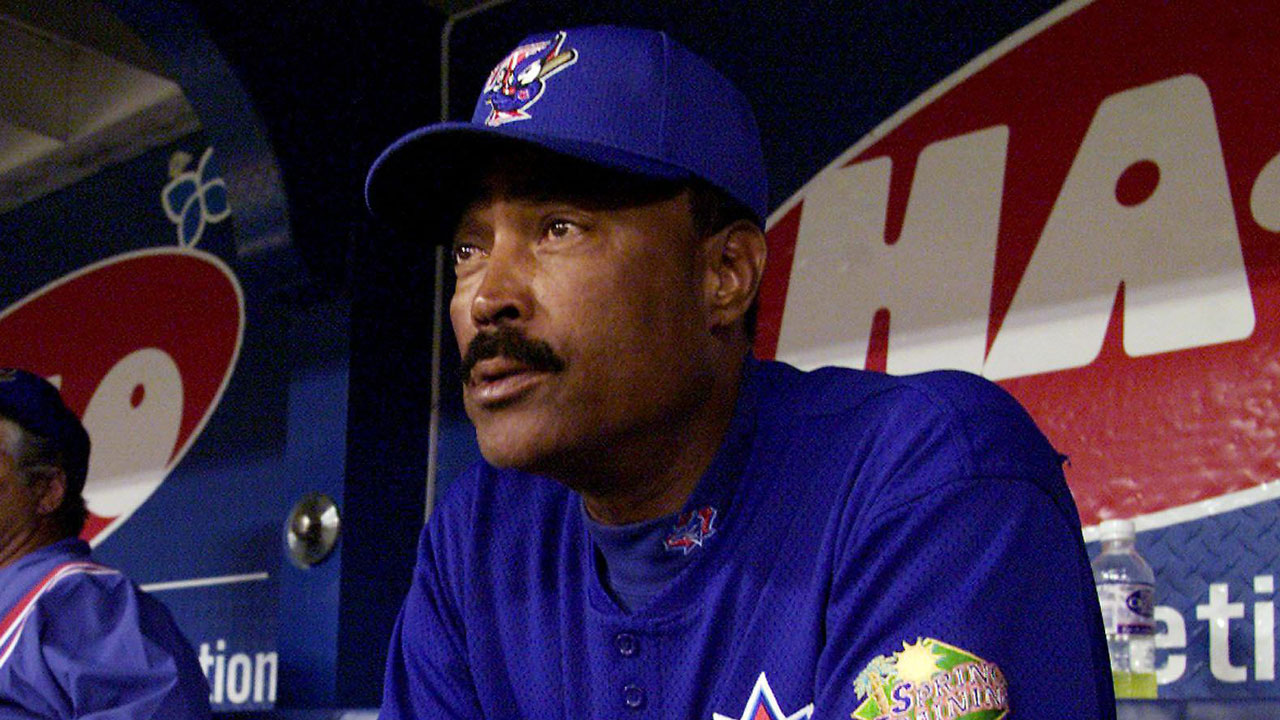 SN: Do you have a fondest memory of him, or even just a funny story?
CG: A funny story I can tell you about Hank. We used to be in dorms in North Carolina. He never really came over there, but he would always come to Winston-Salem. Bob Veale, was a big left-handed pitcher who used to pitch with Pittsburgh. Al Gallagher was managing, I was the hitting coach and Veale was one of the pitching coaches. We were playing against the Boston Red Sox, and every night after the game [the coaches from both teams would get together], which is kind of unusual—the clubhouses were close together and they had one little area that the coaches could go have a beer. Hank was there and the coaches from the Red Sox.
One coach in particular, he walked up to Hank one night and said, "Who's the hardest thrower you ever faced?" And I wanted to hear it, too. So, I get a little closer and I want to hear what he's got to say. And Hank didn't say a word. So, the kid got a little closer and says, "Mr. Aaron." Hank looks at him, and he says, "Who's the hardest pitcher you ever faced?" And Hank says, "I didn't face any." And when you can say that, it means you see the ball like that [making a circle the size of a grapefruit with his hands] all day. I've gone through years that the ball gets that big, but not 20 years.
It was just amazing to hear that. He might've been joking, I believed it. To hit the ball that hard, you know. Here's a guy that struck out around 40 times a year. Amazing. And I would say, they've got tape, I bet if you went back through 10 games, in those 10 games, I bet every fourth time he went to the plate, he hit the ball hard. I've seen him hit four line drives in a row—just bullet after bullet.