Everyone Daniel Norris talks to tells him how great his stuff is.
With a fastball that touches 95 m.p.h. and three off-speed pitches, he does have an impressive arsenal. And yet nearly two years into his tenure with the Detroit Tigers, Norris continues searching for his big-league breakthrough. Now 24, he's on the disabled list with a 5.29 ERA, hopeful that he's on the cusp of something more.
"For me it's just mental," Norris said in Detroit Sunday. "I've got to trust it."
"That's the only thing that's holding me back," he added. "It's never been a question about my stuff. It's a matter of me trying too hard."
The left-hander's now working his way back from a groin strain he sustained in early July, right after he allowed five earned runs for the third consecutive outing. On Tuesday he's slated to make a triple-A rehab start. When he takes the mound in Pawtucket, he'll be drawing on some familiar advice.
By now, Norris has heard versions of this advice from countless people: if you believe in your stuff, the results will follow. On Sunday morning at Comerica Park he visited in shallow right field with one of the people who first made that suggestion, Blue Jays bullpen coach Dane Johnson. The message has always been succinct.
"Control what he can control, and that's the baseball and where he throws it," Johnson said. "Don't worry about what the hitter's doing."
Ben Nicholson-Smith and Arden Zwelling take fans inside the Blue Jays and around MLB with news, analysis and interviews.
Norris and Johnson first met in 2011, soon after the Blue Jays made Norris their second-round pick, when Johnson was the organization's minor-league pitching coordinator. At the time, Norris was unrefined, in the way that most high school draft picks are. He soon became close with Johnson, a former big-leaguer and longtime coach.
In the years that followed, as Norris emerged as one of baseball's top prospects, Johnson would often pull him aside to talk about pitching, or about life. "He's a really good human," Norris said. "He's helped me a lot with pitching mechanics, but also the mental side of it."
As Johnson puts it, Norris has "a lot of brain matter." This is a player unafraid of standing out. "He's still rough around the edges with a lot of things that he does—he lives in a van down by the river—but that's Danny," Johnson said. "He's a great kid."
More to the point, his stuff is legitimately impressive—so much so that he made the Blue Jays' opening day rotation in 2015, when he was just 22. In retrospect it was a lot to ask of Norris, who had all of 13 starts above high-A at the time, and he was soon demoted to the minors. When the Tigers wanted Norris as the headliner for David Price, GM Alex Anthopoulos said yes.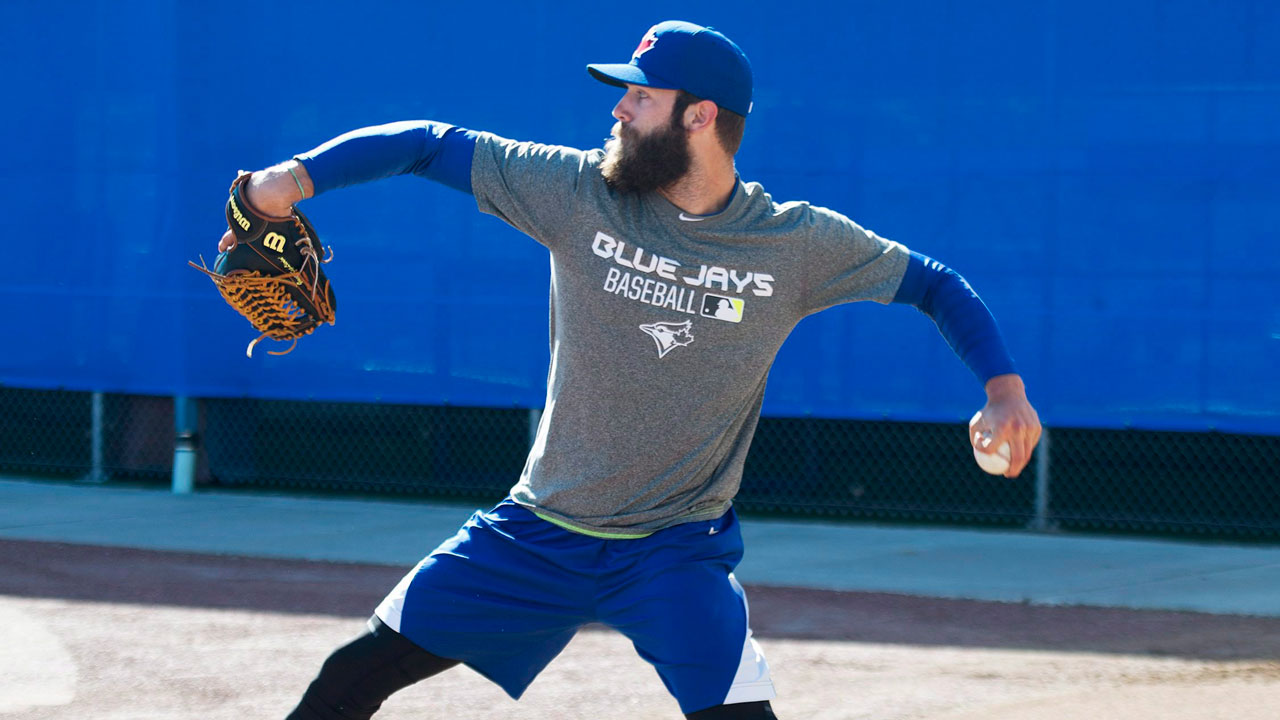 "For me it was tough," Norris said. "It was all I ever knew. It was like leaving a family, but at the same time I was very excited because at that time with the Blue Jays I was stuck. I was at triple-A. I got traded and got an immediate opportunity here in the big-leagues."
After four years in the Blue Jays organization, he had become close with the likes of Ryan Tepera, Danny Barnes and Kevin Pillar, all of whom he keeps in touch with. Another top pick, Aaron Sanchez, spent a lot of time with Norris in spring training and instructional league over the years. "We were like brothers for a while," Norris said. Even now they keep in touch.
"I met the kid when he was 17 or 18 years old," Sanchez said. "Forming those relationships, they last forever in this game. So it's nice to check in once in a while, see how things are going in his life outside of baseball."
On the field Sanchez realized his potential last year, leading the American League in ERA. While Sanchez was emerging as a star, Norris was showing promise in Detroit. He posted a 3.38 ERA with 71 strikeouts in 69.1 innings, but also battled back and oblique injuries.
This year's been tough for Norris, but Johnson says that's not necessarily a bad thing. At 24, he's still young, born the same year as Erick Fedde, Anthony Banda, Luke Weaver, Sean Newcomb and Brandon Woodruff, all pitchers named to Baseball America's recently released list of the game's top 100 prospects. Best-case scenario, struggling at the big-league level will help Norris determine what works best for him.
"He's been through some transformations trying to find himself," Johnson said. "We're all searching. We're always all searching to find ourselves."
For Norris, that search may mean circling back to Johnson's advice.
"I've got to tap back into what he and I used to talk about," Norris said. "Trusting my stuff. I'm here for a reason."