There's no need to start carving the plaque just yet, but it's looking more and more likely that Roy Halladay's first appearance on the Hall of Fame ballot will be his last.
Halladay, the Toronto Blue Jays and Philadelphia Phillies great who died tragically in a 2017 plane crash, appears on 94.5 per cent of all publicly available ballots, according to Ryan Thibodaux's invaluable Hall of Fame Tracker.
Barring a dramatic shift in voting patterns, Halladay will be inducted into Cooperstown this July 21. We'll know for sure once results are announced on Jan. 22, but with 39.8 per cent of ballots already accounted for, it's safe to say he's trending well. Halladay needs to appear on just 62.1 per cent of the remaining ballots to secure enough votes for induction, and if the known voters are at all representative that threshold will be attainable.
As it should be. Halladay combined durability and excellence on the mound, winning two Cy Young Awards, pitching a perfect game and authoring a rare playoff no-hitter. An eight-time all-star, he spent much of his career facing high-powered Yankees and Red Sox lineups in a hitters' park.
Still, Halladay dominated. During the 10-year period from 2002-11, this was the right-hander's average stat line: 17-8, 219 innings, 2.97 ERA, 6.3 wins above replacement. Do that once and you're a Cy Young candidate. Repeat it for a decade and you're a Hall of Famer.
Beyond Halladay, many others are hoping to be enshrined in Cooperstown this summer. The only player currently appearing on more ballots is another first-time candidate, longtime Yankees closer Mariano Rivera. The all-time saves leader, Rivera has 13 all-star appearances and the best adjusted ERA in baseball history (that doesn't even count his lifetime 0.70 ERA in the playoffs).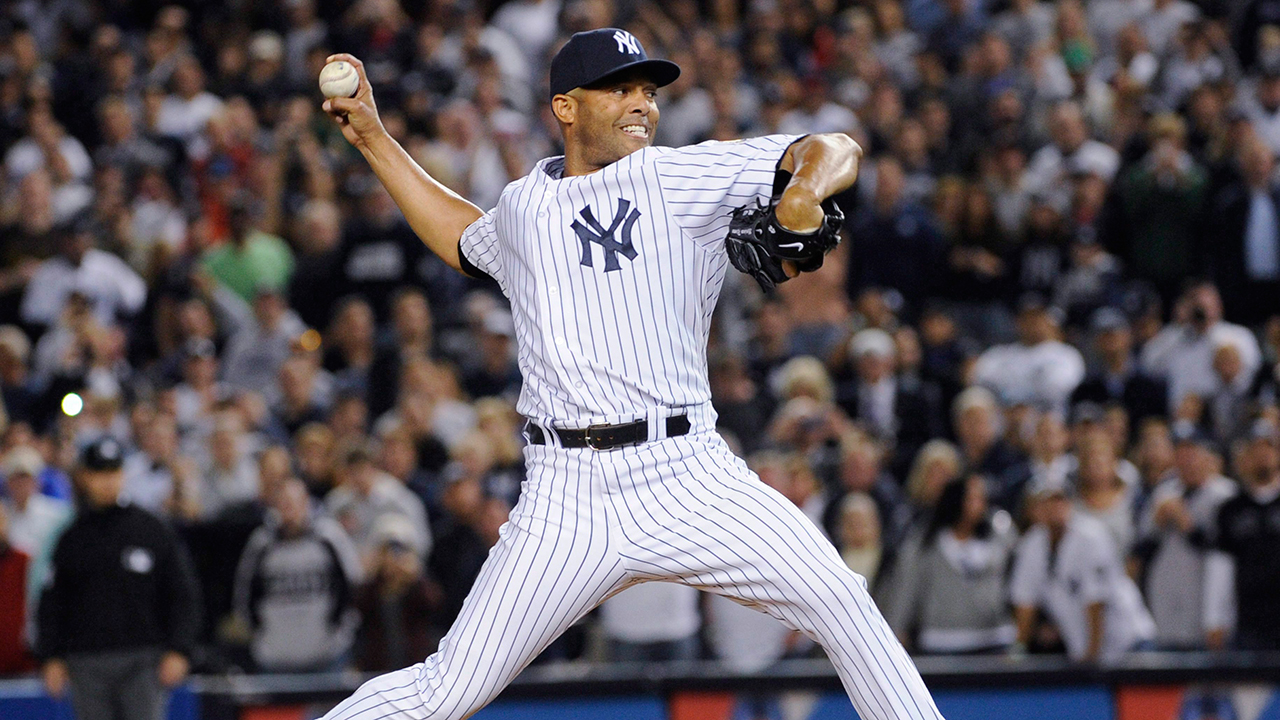 Given that production, it's only fitting that Rivera now appears on every publicly known ballot. Even then, it's hard to imagine that he'll be the first unanimous inductee. After all, no one has ever been named on all ballots – not even Babe Ruth, Hank Aaron or Rickey Henderson. When you have 400-plus voters and a significant portion of them don't actively cover the game anymore, you get some inexplicable choices.
The system's imperfect, no doubt about it, but that shouldn't prevent two more deserving candidates from being inducted along with Rivera and Halladay this summer. Based on the early results, both Edgar Martinez (90.9 per cent) and Mike Mussina (82.3 per cent) have legitimate shots at Cooperstown.
This is the final chance for Martinez, who should benefit from the December selection of Harold Baines. Both were primarily designated hitters, and because Martinez leads Baines in career batting average, on-base percentage, slugging percentage and wins above replacement, it'd be especially hard to deny Martinez now.
As for Mussina, he's a deserving candidate after posting a 3.68 ERA over the course of 18 seasons in the AL East. He might not have 300 wins or a Cy Young to his name, but he added real value with 82.9 wins above replacement.
If Halladay, Rivera, Martinez and Mussina make it, that would lead to a six-man class including Baines and fellow Today's Game Era Committee inductee Lee Smith. And just behind that group, another wave of players continues building meaningful support.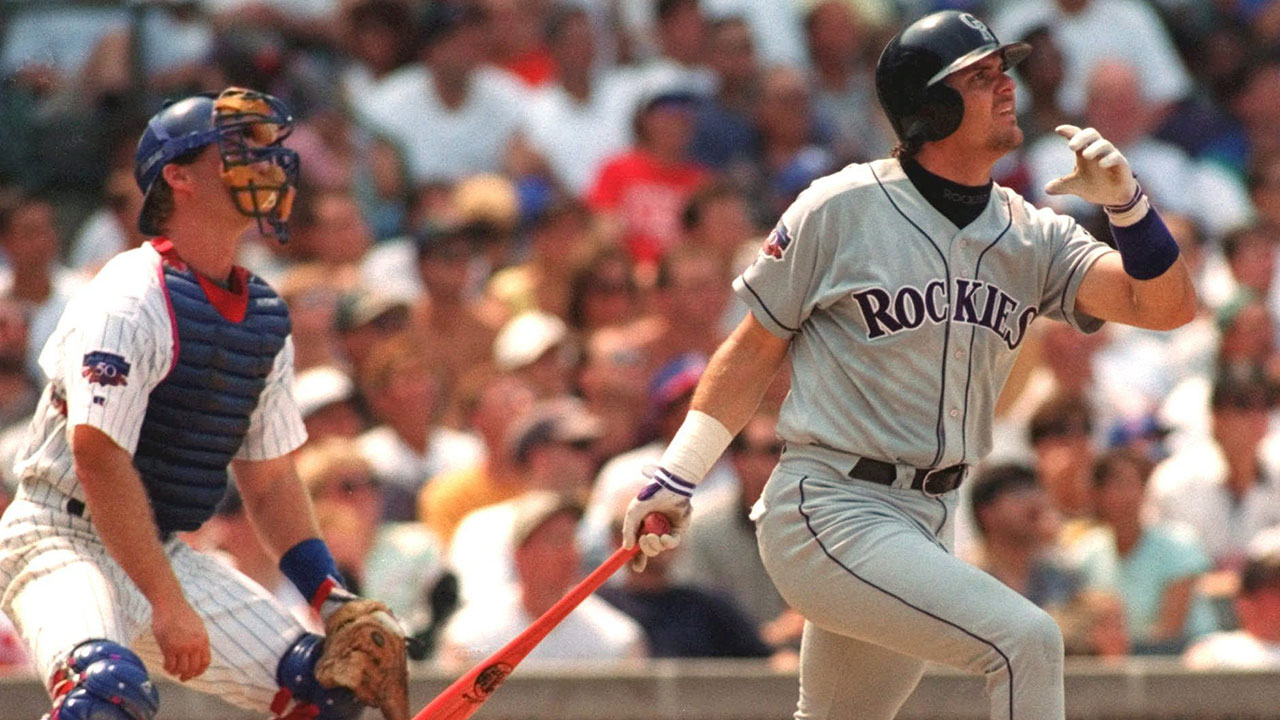 Larry Walker has seen the biggest jump in voting, with selections on 65.9 per cent of ballots, up from 34.1 per cent a year ago. Never before have the Maple Ridge, B.C., native's chances looked this good, and the timing couldn't be better. Walker, a former MVP and lifetime .313/.400/.565 hitter, will have just one more chance on the ballot after this year.
Behind Walker, Roger Clemens (74.4 per cent) and Barry Bonds (73.8 per cent) continue to make steady progress in their seventh seasons of eligibility as attitudes shift on players with ties to performance-enhancing drugs. With three more chances on the ballot, it's becoming easier to envision the day that Clemens and Bonds get the requisite 75 per cent support.
Fred McGriff, on the other hand, will not come close to that level in his final season of eligibility despite 493 big-league home runs.
Still, if the early results are any indication this will be a big year for former Blue Jays, as Halladay's well on his way to a first-ballot induction. Soon enough, the only remaining question will be whose cap he wears on that plaque.