DUNEDIN, Fla. – Marco Estrada and J.A. Happ both entered free agency for the first time in the off-season, the former after a career year in which he pitched to a 3.13 ERA and won two playoffs games, the latter after a strong finish with Pittsburgh erased 21 sideways Seattle outings.
Happ received calls from 12 teams on the first day of free agency, had a few legitimately interested suitors and picked from appealing options before finally settling on a $36-million, three-year deal with the Toronto Blue Jays. Estrada, meanwhile, never had a firm sense of what else might be out there for him, ultimately re-signing with the Blue Jays for $26 million over two years.
The difference?
Estrada received a $15.8-million qualifying offer from the Blue Jays, while Happ did not, meaning one pitcher was truly a free agent, while the other wasn't.
"For sure," said Estrada. "I wanted to experience it, and I don't feel like I did, I didn't get a chance to really go through that process. At the end of it, I had the entire off-season to relax, enjoy the off-season, I didn't have to worry about where I was going to end up. I didn't have to think about that because I signed so early. I'm happy with the way things ended up working out."
Happy as he is to be back, the qualifying offer – a mechanism in which teams can offer their free agents a contract worth the average of the game's top 125 salaries, which last year was $15.8 million, over one year to ensure draft pick compensation if they sign elsewhere – will be a chief bone of contention during negotiations over the next collective bargaining agreement between owners and players.
The $8-million, one-year deal shortstop Ian Desmond signed with the Texas Rangers over the weekend made him the last of the off-season's qualified free agents to sign. Like Desmond, starter Yovani Gallardo ($22 million over two years from Baltimore) and Dexter Fowler ($13 million for one year from the Cubs) had to wait until the spring to sign, while the markets for Howie Kendrick ($20 million over two years from the Dodgers) and Daniel Murphy ($37.5 million over three years from Washington) were also restricted, as some teams are reluctant to surrender a first-round draft pick for a middle tier free agent.
The Blue Jays were among those clubs this past winter as they sought to bolster their pitching staff without scaling back their draft bonus pool this summer, a priority after last year's trade deadline shopping spree.
In re-signing Estrada and landing Happ, they found the rotation help they needed without sacrificing a draft pick.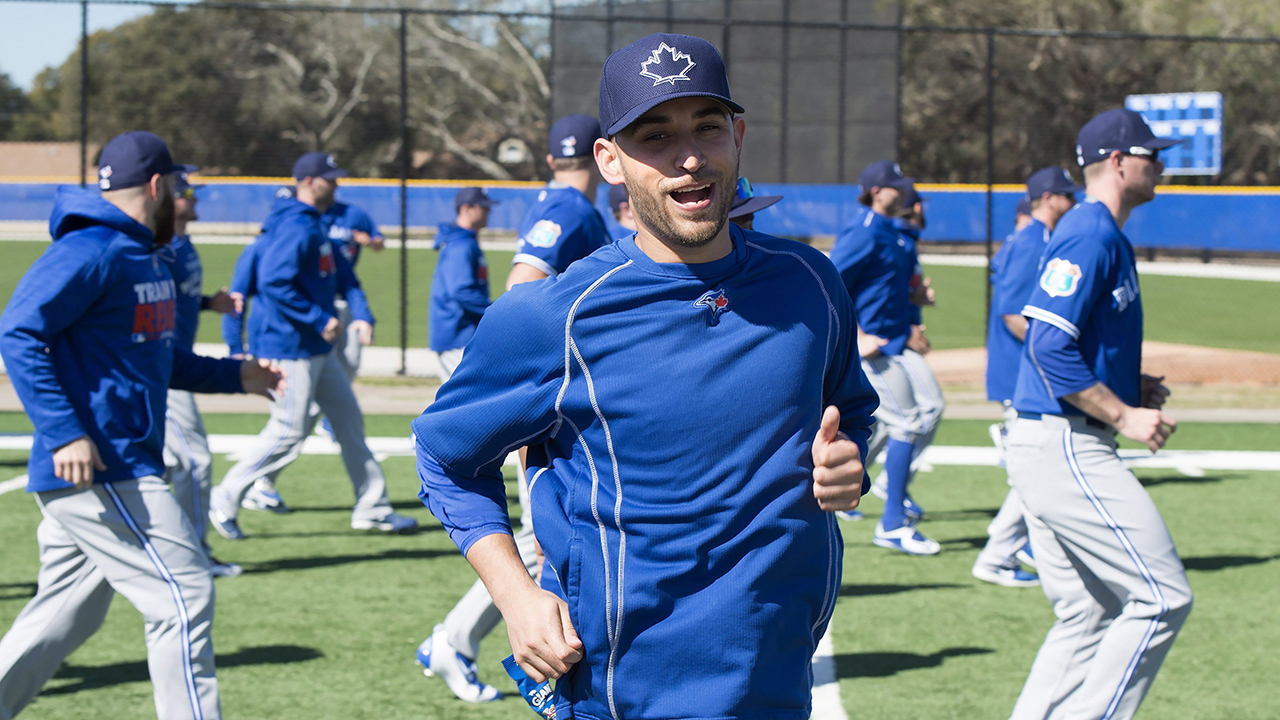 Marco Estrada. (Frank Gunn/CP)
"We felt like that might be a benefit as compared to a few other (free agents) who are around the same category, so to speak," said Happ. "It's definitely surprised some people the way it's played out as far it being a negative. I don't know if it's just a trend that teams are valuing draft picks more, or they're just saying they are to gain some leverage, but it certainly seems like it affected a few cases."
Estrada's free agency is certainly among them.
After a monster year, he should have been sitting pretty on the open market, but given that he'd never before pitched as well as he had in 2015, teams might have had some reservations about making a long-term commitment. But once the qualifying offer was factored into that uncertainty, teams could have been reluctant to both risk the money and surrender a draft pick.
That's why his free agency essentially lasted a week – the period of time between the deadline for teams to extend qualifying offers and players to accept them – during which time he could have assessed if there was enough interest to reject the offer and hit the market.
"That's one thing I probably should have done a better job of," said Estrada, "but the goal was to come back here."
He also considered accepting the qualifying offer the way fellow starter Brett Anderson, centre-fielder Colby Rasmus and catcher Matt Wieters did (becoming the first free agents to do so), but ultimately negotiated the two-year deal with the Blue Jays.
"Could I have gotten more years from another team? Maybe," said Estrada. "But I think the salary per year was what I was looking for and I got it from these guys. I wanted more years, I wish I could have gotten more years, but I'll take the two years and try to do my thing here."
The experiences of Gallardo, Fowler and Desmond are the latest cautionary tales for qualified free agents, which include Stephen Drew and Kendrys Morales both signing well into the 2014 season. To that end, Estrada played his free agency conservatively, but probably wisely.
"I saw two different sides of it," he said. "I saw someone like Gallardo, I think the guy deserves a little more, he's done a lot for this game and he's had some incredible years and he pitched really well last year. That qualifying offer hurt him. Then you look at other guys like Ian Kennedy, who got a five-year, $70-million deal (from Kansas City), so it didn't affect him one bit. Maybe I would have been in the same boat as Yovani, or maybe I would have been in the same boat as Kennedy. We'll never know."
Once Happ was traded from Seattle to Pittsburgh on July 31 (the Blue Jays showed interest as well but only if the Mariners covered his salary; the Pirates took the money), he was no longer eligible for a qualifying offer, as players traded cannot be qualified. Had he remained with the Mariners and closed out his year 7-2 with a 1.85 ERA in 11 starts, he may have gotten one and had a much different winter.
"It is wild, I didn't know what to think," said Happ. "As the season was going that was something that never crossed my mind, how that was going to affect me down the road. I just knew I was going to a good team, which is exciting, always. It was kind of a blessing there."
Assistant general manager Tony LaCava, acting as interim GM at the time, showed early and persistent interest, and while Happ's camp debated whether or not to sign early – he signed Nov. 27 – he felt he had a strong grasp of his place in the market when making his decision.
"We knew there was potential to look back and say maybe we left something on the table, but I definitely feel really good about it," said Happ. "I give the Blue Jays a lot of credit for the professionalism they showed throughout. Not everyone acted that way."
The difference in experiences is why Estrada hopes future free agents don't face the same kinds of experience that he did.
"I'm pretty sure that will probably be the No. 1 topic when that whole negotiation goes down," said Estrada. "I've heard a few guys say there should be a Tier B maybe, where you give up a second or third-rounder instead of your first pick, I think that's a good idea. But how do you determine Type A, Type B? It's tough. The players have to look out for ourselves, and there has to be a better way to do this."