Baseball has been blessed in recent seasons with a massive infusion of young stars. More than ever, it seems the game is trending toward a focus on youth — just ask the bevy of veteran free-agents who had trouble finding work this past off-season.
Kris Bryant, Carlos Correa, Francisco Lindor and Corey Seager are among new faces we've been introduced to in recent years. Here's a look at five potential impact rookies in 2017, players who could soon join the ranks of that star-laden collective.
Andrew Benintendi, LF, Boston Red Sox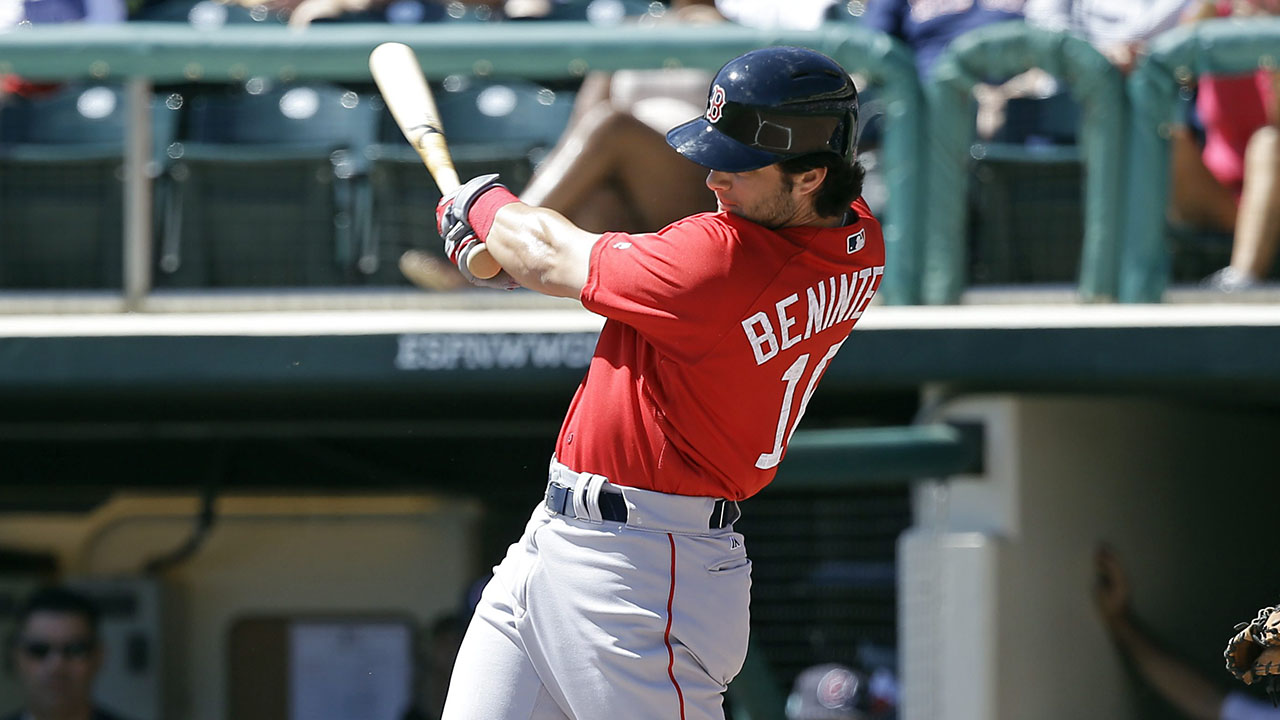 (John Raoux/AP)
Benintendi might be fresh on the scene, but he's already somewhat of a household name in Boston. The left-fielder excelled in a 34-game stint for the Red Sox last year, hitting .295/.359/.476 for an impressive .835 OPS. And, unfortunately for other American League first-year players in 2017, Benintendi still qualifies for Rookie of the Year honours. The sweet-swinging left-handed hitter, drafted by Boston with the seventh pick in 2015, should slot nicely into the powerful Red Sox lineup and will get plenty of opportunities to drive in runs.
Dansby Swanson, SS, Atlanta Braves
While Benintendi is favoured to win AL ROY honours, consider Swanson the front-runner in the National League. He also benefited from a brief introduction to the majors in 2016, hitting .302 with an .803 OPS in 38 games for the Braves. The 23-year-old Swanson has some pedigree — he was the first overall pick in 2015 following a successful college career — and could forever haunt the Arizona Diamondbacks, who traded him to Atlanta as part of the deal for Shelby Miller.
Tyler Glasnow, SP, Pittsburgh Pirates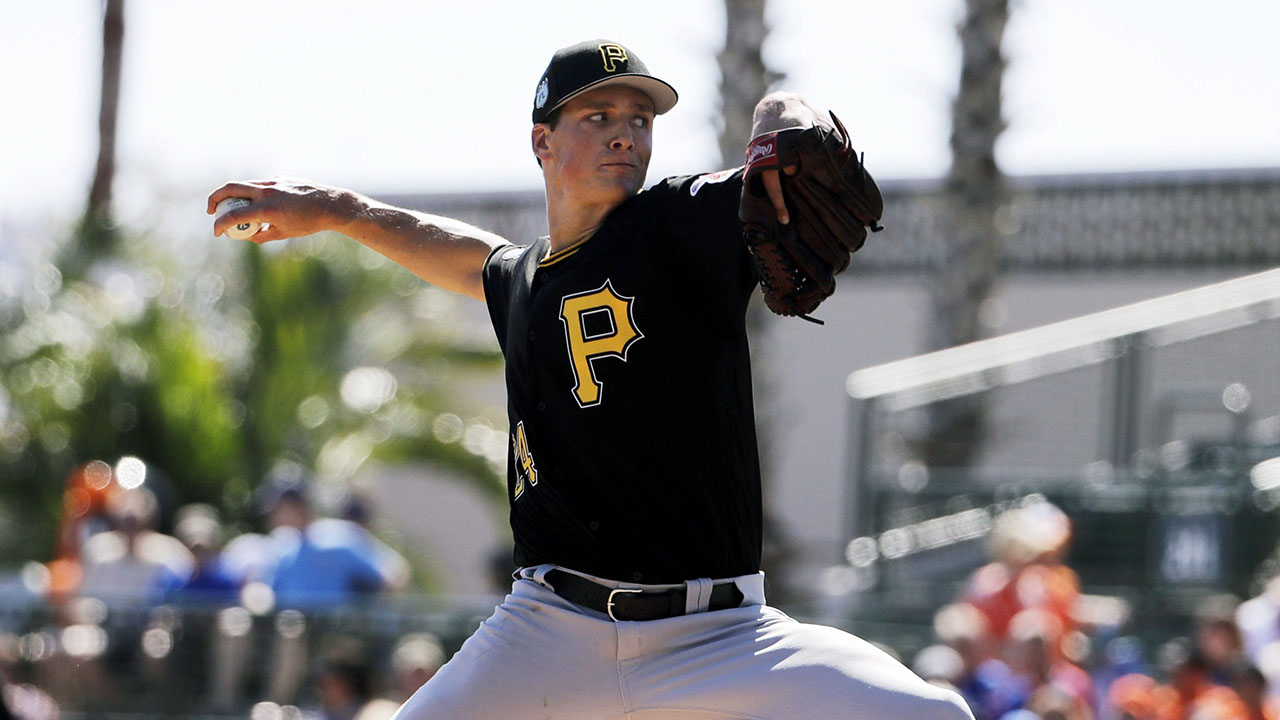 (David Goldman/AP)
The hard-throwing right-hander is the No. 1 pitching prospect in the game, according to MLB Pipeline and is currently battling with former Toronto Blue Jay Drew Hutchison, among others, for the fifth spot in the Pirates rotation. Glasnow, 23, is an interesting case because he conquered triple-A in 2016, posting an 8-3 record with a 1.87 ERA and 10.8 K/9 ratio over 110.2 innings. He struggled in his promotion to Pittsburgh, though, and if he doesn't start the season with the big club, it's hard to envision him staying on the farm for too long.
Aaron Judge, RF, New York Yankees
Judge is the favourite to win the right-field job in New York and could do so by proving this spring that he's able cut down on strikeouts. The six-foot-seven, 275-lb. slugger has the type of power that turns Yankees batting practices into a must-see event, but he needs to make more contact at the big-league level as Judge struck out in 50 per cent of his at-bats during a stint with the big club in 2016. To that end, he's been working on simplifying his swing, and so far it's yielding strong results in Grapefruit League action (five strikeouts in 21 at-bats entering Thursday).
Joe Musgrove, SP, Houston Astros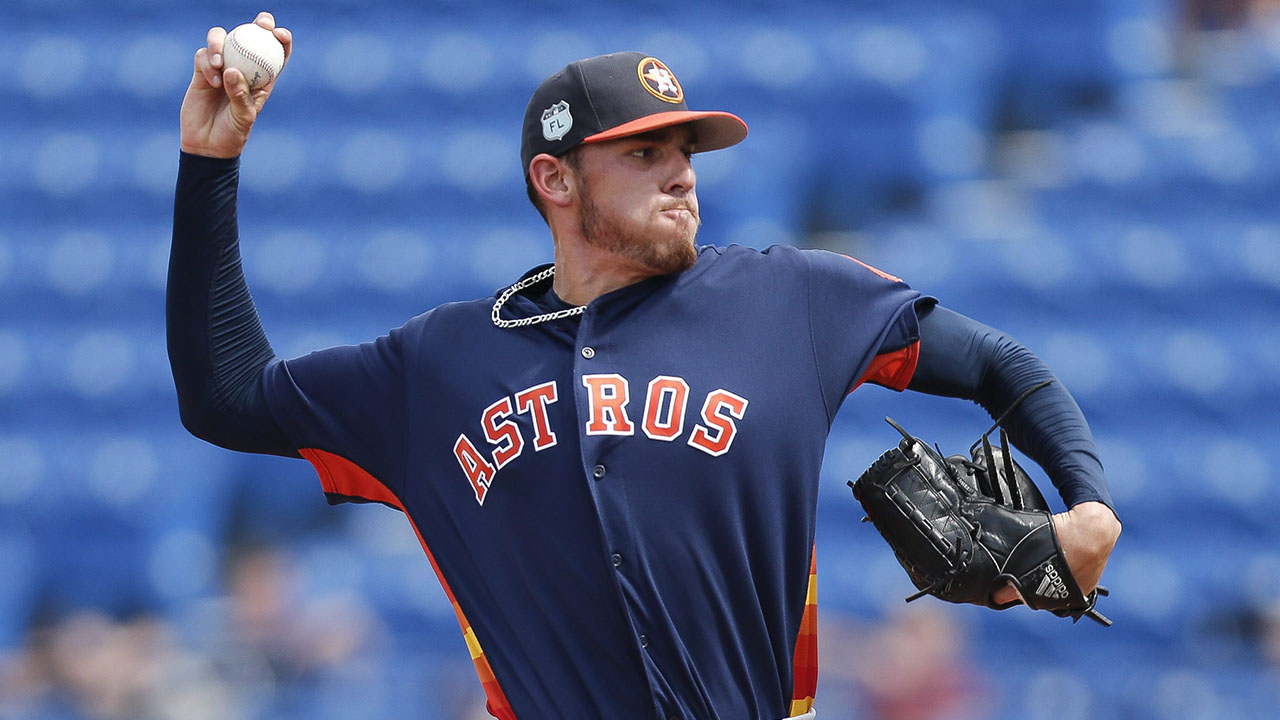 (John Bazemore/AP)
We could use the final spot on our list to mention one of the young studs on the White Sox: infielder Yoan Moncada or prized pitcher Lucas Giolito. But each year there's one rookie who flies under the radar only to become a key contributor to his team. Musgrove could be that sleeper on the 2017 Astros.
The 24-year-old right-hander is competing for a spot in Houston's rotation, which has injury concerns and is generally seen as the weakness on an otherwise strong club. Musgrove, a former first-round pick by the Blue Jays, was traded to the Astros in 2012 and spent several years in the club's system, putting up favourable stats.
He made his major league debut against the Blue Jays in 2016, allowing one hit while striking out eight over 4.1 innings of work. He went on to fan 55 over 62 innings in 2016, walking just 16. The Astros would gladly welcome that level of production this season.
[relatedlinks]