When we look back at baseball off-seasons, everything makes sense. In hindsight, a team's past moves can even seem inevitable.
Jake Arrieta to the Phillies, Lorenzo Cain to the Brewers and Eric Hosmer to the Padres. Nope, there's nothing surprising about those deals a year later.
That's not how it plays out as an off-season unfolds in real time, though. More realistically, teams are constantly weighing multiple paths ahead to remain as nimble as possible. We see the final product, but not the dozens of alternative roadmaps that also earned serious consideration.
For example, the Blue Jays added the likes of Aledmys Diaz, Yangervis Solarte, Curtis Granderson and Jaime Garcia last winter, yet they could just as easily have ended up with another combination of players – say Cesar Hernandez, Jonathan Villar, Carlos Gonzalez and CC Sabathia.
As the 2018-19 off-season begins, not even Ross Atkins knows which possible path the Blue Jays will end up taking. And with 29 rival teams making moves and hundreds of free agents trying to find the right home, all kinds of outside variables could have a significant impact on Toronto's plans, too.
In particular, these four questions around baseball could shape the Blue Jays' path ahead…
Will sellers flood the starting pitching market?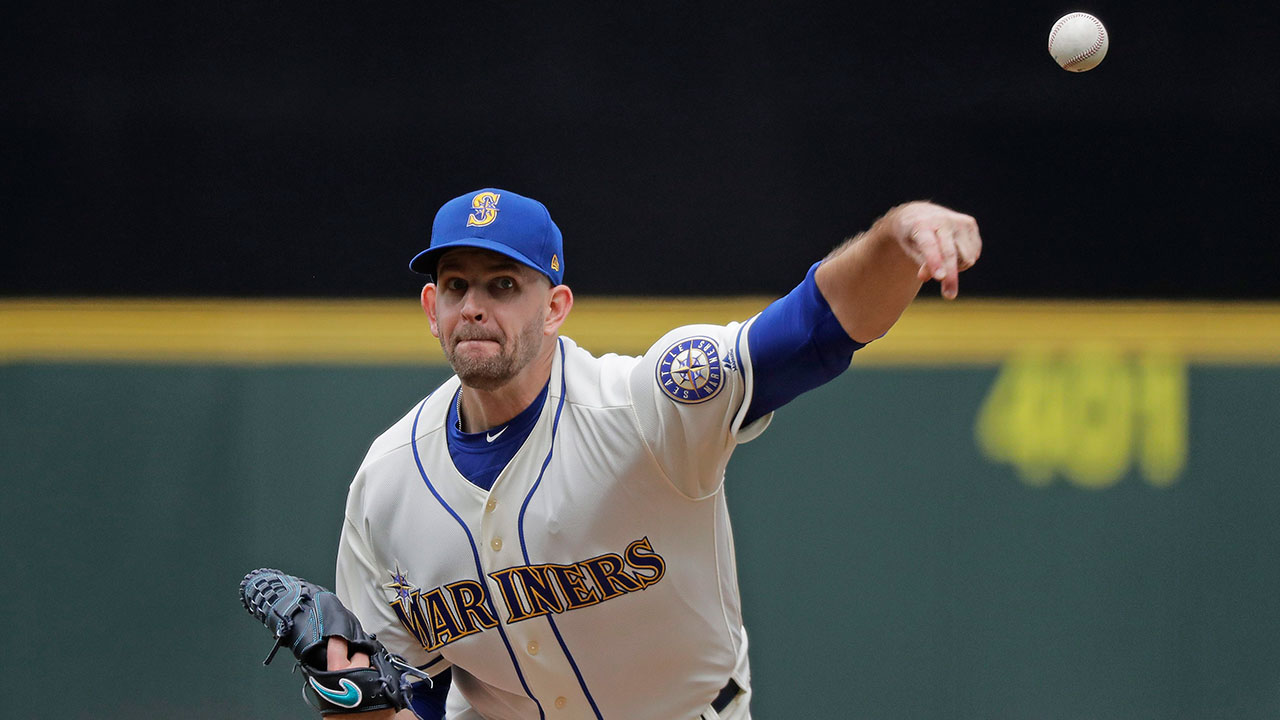 If Cleveland and Seattle really are willing to listen to trade offers on star players, then teams looking for pitching will have that much more selection. Corey Kluber, Carlos Carrasco, Trevor Bauer and James Paxton all have top-of-the-rotation potential, creating options for pitching-needy teams like the Astros, Braves, Nationals, Dodgers and Angels.
For the Blue Jays, there's at least one way in which this influx of arms is less than ideal. Marcus Stroman and Aaron Sanchez are theoretically trade chips this winter, but they weren't nearly as effective as Kluber, Carrasco, Bauer and Paxton in 2018, so the presence of those names on the trade market might reduce the leverage of the Toronto front office.
Are Orioles and Cherington a match?
Now that the Giants have hired Canadian executive Farhan Zaidi from the Dodgers, the Orioles are the lone team without a baseball operations leader in place. Ben Cherington has interviewed for the Baltimore job, according to Joel Sherman of the New York Post, and on paper the Blue Jays vice president of baseball operations certainly seems like a realistic fit for the Orioles.
Cherington led the 2013 Red Sox to a World Series title and his work in Boston helped develop the core of players that won another championship in 2018, so it's hardly surprising to see him drawing interest. But not every job has appeal to Cherington, who withdrew from consideration for the Mets and Giants openings, according to Ken Rosenthal of The Athletic. At the time, Rosenthal wrote that Cherington "remains interested in becoming a GM again in right situation (and) wants to build an organization from ground up."
Enter the Orioles. Not only did they lose 115 games last year, their farm system's thin and they have historically ignored Latin American talent. That sure sounds like an organization that needs to be built from the ground up.
If Cherington leaves, the Blue Jays will be impacted on a couple of levels. Short-term, they'd lose someone from their executive inner circle, an organizational leader in player development along with Gil Kim. Not good. And long-term? Cherington's track record suggests he could turn the Orioles around and make an already tough AL East that much tougher.
Will Blue Jays have to wait for catching market to develop?
One scenario the Blue Jays have contemplated involves trading Russell Martin as a way of clearing playing time for rookies Danny Jansen and Reese McGuire. A few teams look like possible suitors for the 35-year-old, who's still a skilled receiver capable of getting on base.
That said, it's possible the Blue Jays will have to wait for interested teams to exhaust other options first. With J.T. Realmuto on the trade market, it stands to reason that clubs like the Astros and Braves will begin their searches by calling the Marlins. Until clarity emerges – either with a trade involving Realmuto or the realization that asking prices in Miami are uncomfortably high – it's tough to see teams like Houston and Atlanta making a move for Martin.
Realmuto is far from the only catcher available, as Yasmani Grandal, Martin Maldonado and Wilson Ramos are all free agents. Each of those catchers has the potential to eliminate a potential Martin suitor, too.
How will rebuilding teams take the next step?
It's been well established by now that the Blue Jays aren't spending big on top free agents like Bryce Harper and Manny Machado. Call it the Blue Flu or call it prudence, the approach is not about to change. They're rebuilding now, and prefer to wait before making a massive free agent commitment.
Other rebuilding teams plan to be more aggressive, however. The White Sox, Reds and Padres are among the teams that are reportedly willing to spend big in the aftermath of losing seasons.
Their efforts will be worth monitoring for the Blue Jays' front office. Even though this winter will likely be quiet in Toronto, that could theoretically change a year from now when the likes of Xander Bogaerts, Nolan Arenado, Anthony Rendon, Marcell Ozuna, Nicholas Castellanos, Yasiel Puig, Zack Wheeler, Gerrit Cole and Chris Sale hit free agency. In the meantime, the Blue Jays might learn something by watching the White Sox, Reds and Padres chase high-end free agents.