The recent news about MLB partnering with HBO to promote Game of Thrones and Noah Syndergaard's upcoming cameo got us thinking. And thinking about that show is never something you want to do when you have to get work done.
So we decided to turn such contemplation into a productive endeavour with this list, comparing MLB players to characters from the hit series.
We tried our best to stay away from major spoilers. So the five per cent of people who've yet to get caught up on the show, which enters its seventh season this year, can safely read on.
Agree with our choices? Disagree? Let us know in the comments below.
Russell Martin is Bronn
These tough scrappers are notorious for doing things their own way, often with unconventional methods. They don't really need anybody telling them what to do because they're experienced, skilled experts. They also look like they're always having a good time and rate highly on the list of people you'd like to have a beer with.
David Ortiz is Eddard Stark
Leaders of men? Check. Honourable and respected? Yup. Playoff/battle tested? You bet. The similarities between Big Papi and the former Lord of Winterfell are striking. And that's before you consider that both men left with their heads held high (literally for Ortiz, figuratively for Mr. Stark).
Madison Bumgarner is Sandor Clegane a.k.a The Hound
The similarities between the six-foot-five Bumgarner and The Hound go beyond their size. The two are no-nonsense workhorses with manual labour experience. Bumgarner chops down trees and builds fences during off-seasons at his ranch in North Carolina. The Hound did the exact same thing during his stint with a band of villagers in Season 6.
Another great parallel is their bluntness. The Hound is probably the best deliverer of salty language on the show, and while MadBum won't cuss all the time, he does give interviews like this (tune to the 1:03 mark):
R.A. Dickey is Melisandre
If we equate the knuckleball with magic — let's face it, the two are synonymous — then we've got a match here. Their sorcery has worked at times, with Dickey earning a Cy Young award and Melisandre playing a major role in the brotherly squabble between Renly and Stannis Baratheon. But other times, not so much, resulting in Dickey leaving Toronto and Melisandre banished from Winterfell.
Marcus Stroman is Tyrion Lannister
This has got be the easiest connection on the list, and make no mistake, it's a compliment for both men. Stroman invented the acronym HDMH, which stands for Height Doesn't Measure Heart. Nothing describes Tyrion more than that as the youngest Lannister earned his stripes in the battlefield, despite being half the size of combatants. Stroman and Tyrion may not be the most well-liked among their contemporaries, but you can't deny they've both got guts.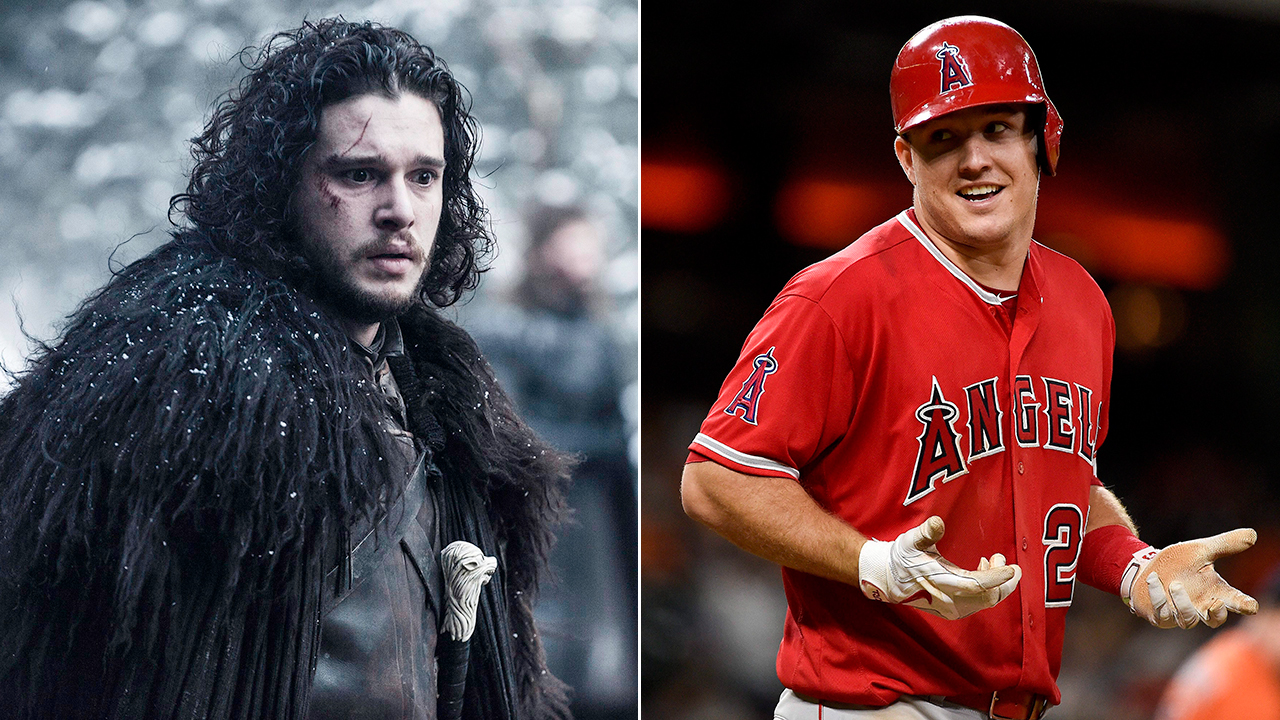 Mike Trout is Jon Snow
These two are the golden boys of their respective worlds. Players, managers and media unanimously agree that Trout is baseball's best player. Some even consider him one of the best the sport has ever seen. On top of that, Trout just doesn't say or do anything wrong. Snow is also universally loved. Game of Thrones doesn't have an explicit 'main' character, but ask any fan and they'll tell you they're most interested in what the King in the North is up to.
Ichiro Suzuki is Barristan Selmy
Wise, respected veterans who've mastered their crafts, Ichiro and Selmy are a match. Selmy is one of the best swordsmen the Seven Kingdoms has ever seen, while Ichiro is a guru with his weapon of choice, the bat. Suzuki, who turned 43 in October, hit .291 last season in 327 at-bats, so the old man's still got it. He began his career in Japan, but if he joined MLB sooner, he might very well be the all-time hits leader.
Alex Rodriguez is Jaime Lannister
These men are living examples of a reverse heel turn. They spent the early part of their careers despised by pretty much everybody. But then Jamie went and lost a body part, developed a 'special' relationship with Brienne of Tarth and was humbled. A-Rod was banished from baseball for a year on a steroids suspension and returned as a model teammate before retiring in August 2016. Now that their story arcs have changed, we kind of love them both.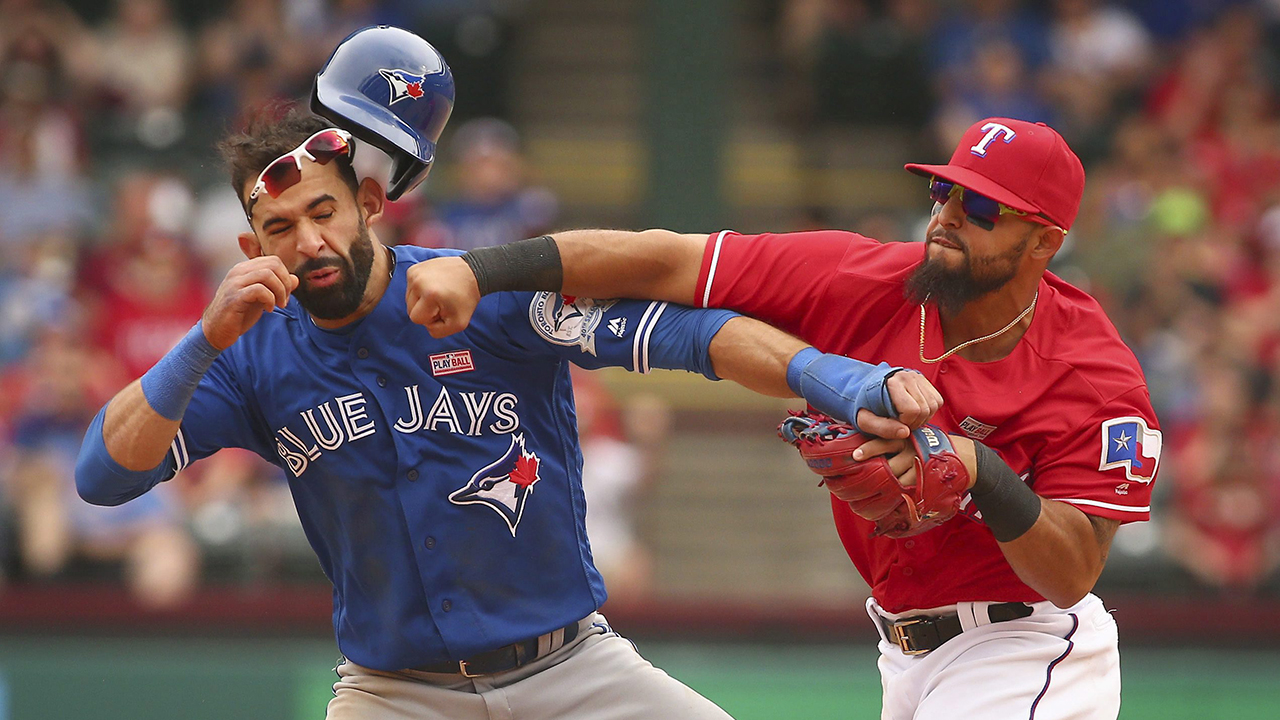 Rougned Odor is Arya Stark
There are a ton of ball players who fit with the 'young assassin' aspect of Arya Stark's character. Francisco Lindor, Carlos Correa and Javier Baez all apply. But if we factor in the revenge element of Stark, then Rougned Odor is the top choice. Just ask Jose Bautista and the Blue Jays about that. Like him or not, the undersized Odor is tough, and after hitting 33 homers and 33 doubles in his third season, the 23-year-old is only getting better. Oh, and before you hit the comment section about this choice, it's worth noting that I strongly considered putting down Odor as Ramsay Bolton, before changing my mind.
Zack Greinke is Cersei Lannister
Neither of these two is easy to get along with as both have been known to rub people the wrong way. Greinke is peculiar in his dealings with the media, while the same can be said about Cersei's interactions with the small council. Despite those quirks, no one can deny that they're master strategists and are pretty much smarter than every one else around them.
BONUS!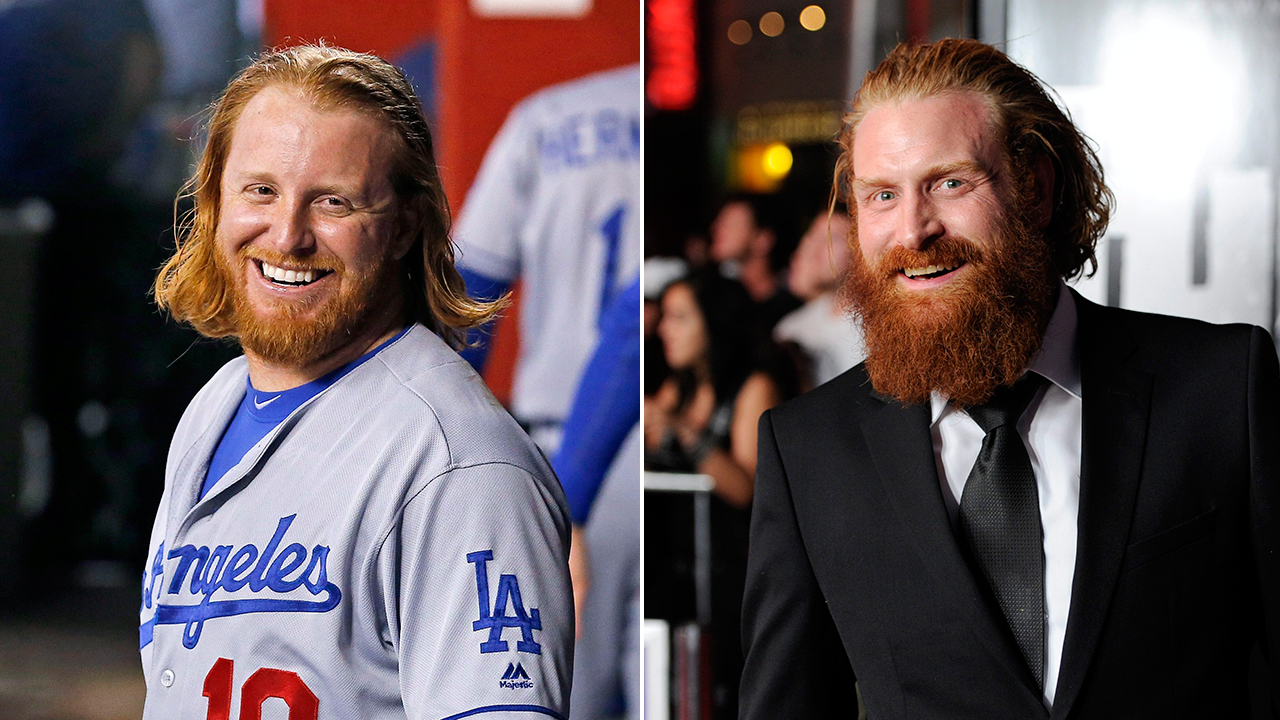 Justin Turner is Tormund Giantsbane
This one is solely based on physical resemblance. We could try to stretch it and find some character traits they share, but nah. Let's just appreciate the fact that Justin Turner actually looks like the beloved Wildling.