DUNEDIN, Fla. – Ben Rowen understands that he'll always need to overcome more doubt than other pitchers because of his submarine delivery.
"It's not sexy the way I throw," the right-hander concedes.
That means he needs to be especially convincing on the mound, something he's done over the course of six minor-league seasons, posting a 1.76 ERA and 0.986 WHIP in 326.2 innings over 225 games. The Toronto Blue Jays, one of the four organizations he passed through in 2015, are intrigued by his ability to induce groundballs and eager to see if his game can transfer to the big-league level.
In August they claimed him off waivers from the Chicago Cubs, who signed him in July after he was released by the Baltimore Orioles, who picked him up in an April trade with the Los Angeles Dodgers, who signed him as a minor-league free agent after the Texas Rangers released him in December 2014.
Whew.
"Starting off with the Dodgers last year and then Orioles, Cubs, Blue Jays – it was a little crazy," Rowen says. "But good family support, my wife was with me the whole time, my parents were running around with me, and it's nice now to have a spot and feel like this is a family here."
Unlike many pitchers, who turn to sidearm or submarine pitching as a last resort, Rowen started doing it in high school at the behest of his coach, experienced some success, went lower in college and became a 22nd round pick of the Rangers in 2010.
"I could never really get overhand all the way in high school," says Rowen. "I was always like three-quarters, so my coach dropped me down to the side freshman year and all the way through senior year, I was throwing sidearm and at the end I finally went down to submarine. I've been doing submarine pitching since the beginning of college pretty much."
He's modelled himself after former Oakland Athletics submariner Chad Bradford, of Moneyball fame, whom he spoke with by phone last year about mentality on the mound, approaching certain types of hitters and various changeup grips.
Rowen features a fastball, slider, changeup and is working "on a riseball. It's going pretty well so far, it's kind of a two-year project. I had surgery (for thoracic outlet syndrome) in the fall of 2014, so I put it on the shelf up until this past off-season, when I started to work on it again."
His bread and butter is the ability to get straight sink, and hasn't shown significant platoon splits because of it.
"It's a tribute to the way my ball moves, there's really no arm-side run so it doesn't stay on a lefty's bat path," he explains. "It really is just a straight sinker going down, so it's an advantage either way going righty or lefty."
Here's a step-by-step look at his delivery: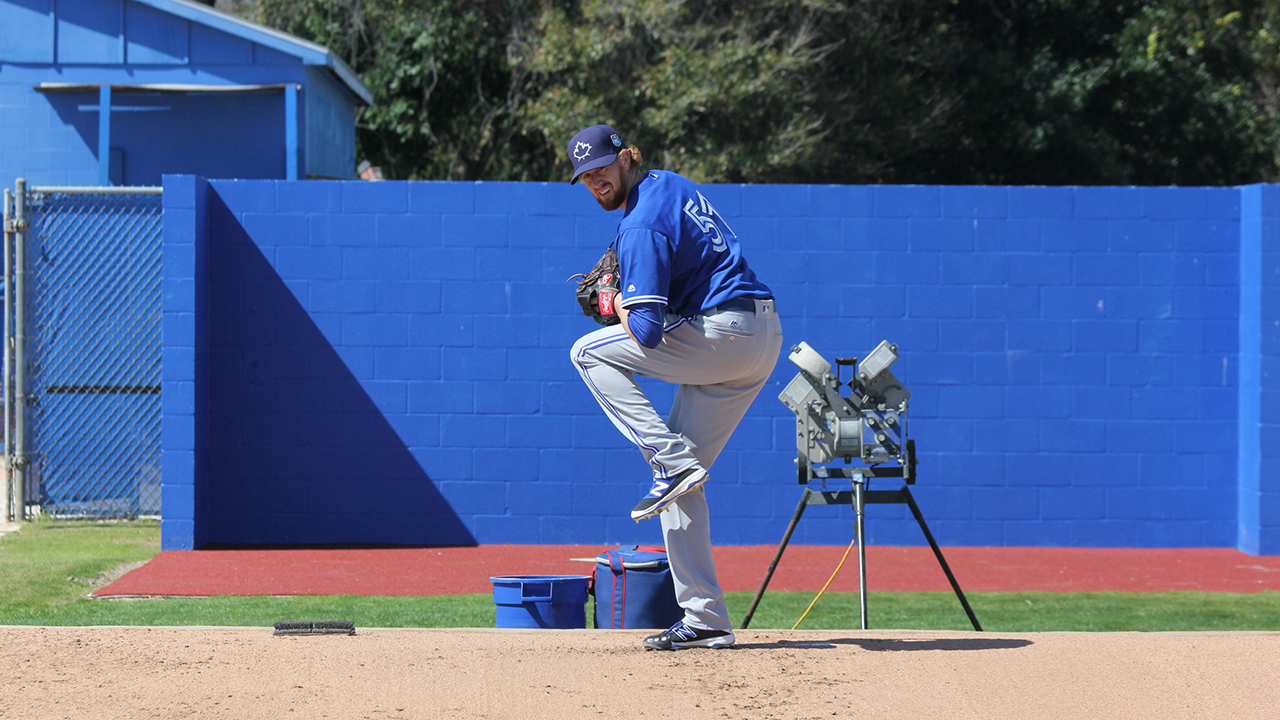 "Here it's pretty much the balance point, your basic mechanic just like any other pitcher, not wanting to dip back or dip forward, side-to-side."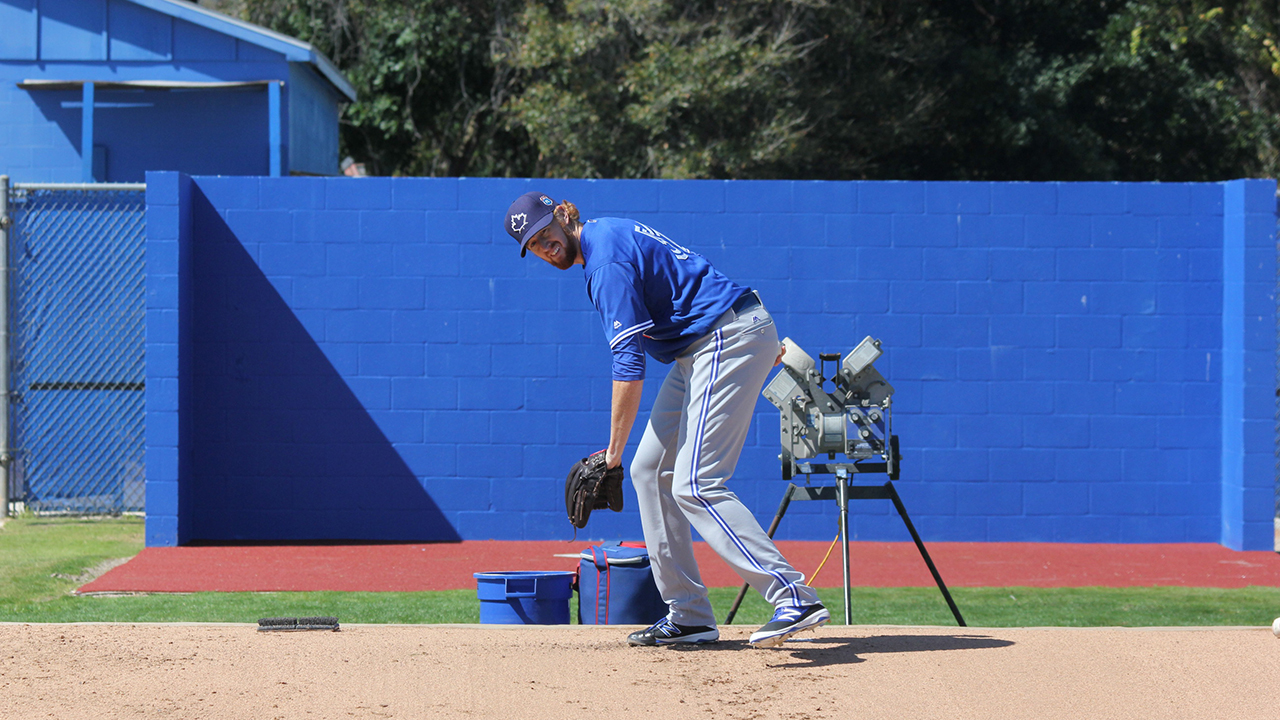 "When I get to my balance point I'm making sure I'm staying tall, and I'm starting to get down into my submarine angle. I didn't know at first that my (front) leg starts to kick out that way instead of staying straight on, sometimes guys are closed, so I'm pretty open. After analyzing that for so many years, it's to make sure that I can get my arm and my hips through. It wasn't anything I tried to do initially. It's cool you can see it starting at that stage."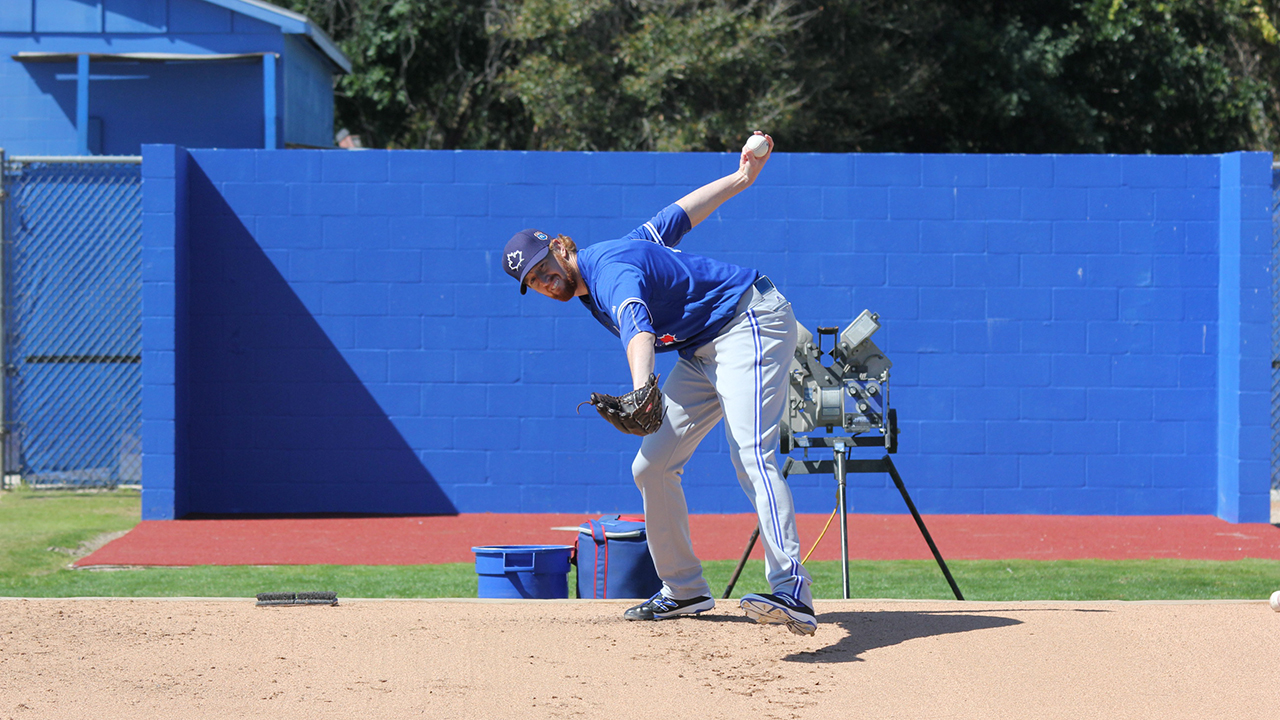 "If you look really close, I think you can tell that the wrist is pretty loose, so my mentality there is to keep that wrist loose to create that whip as I go through. If I stay rigid, then my whole body is in a rigid state, and I want that whip. My fingers are facing back, so hitters can't see (a grip)."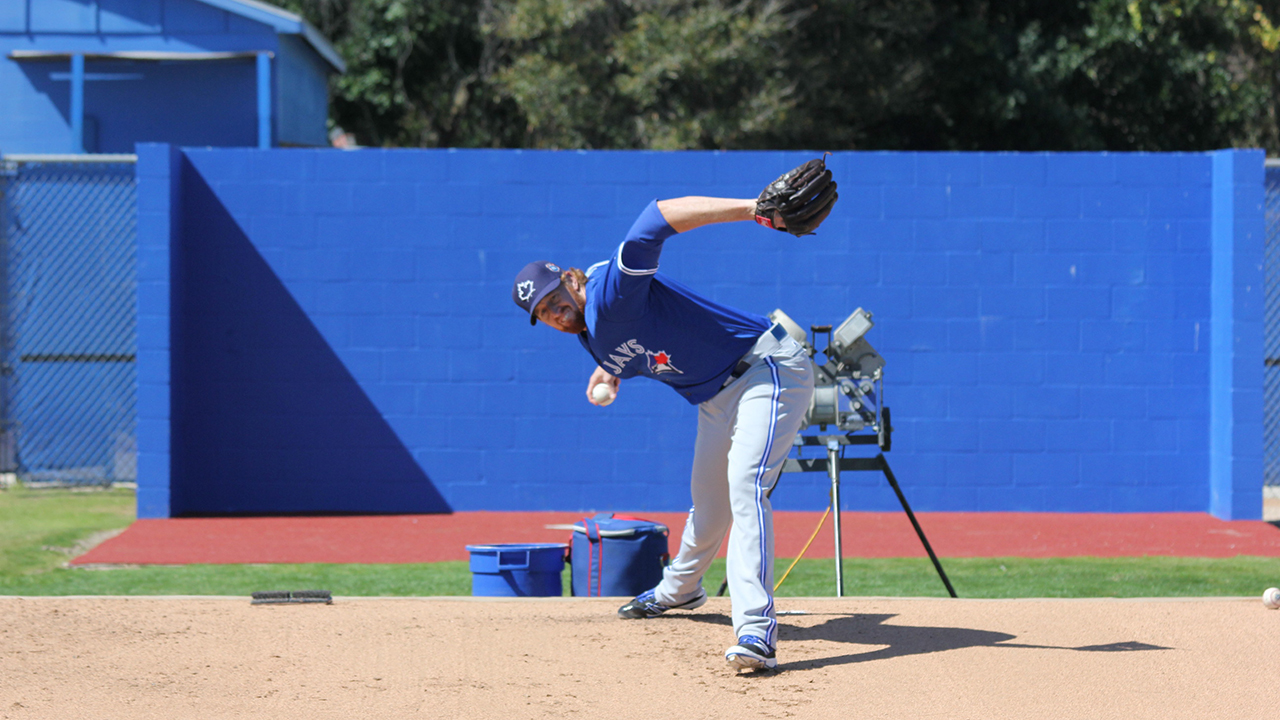 "My shoulders and hips here are working together. I am pushing off my back foot, trying to get a lot of momentum going forward. If I open up too early, the ball will flatten out a little bit and I'll be up in the zone so I'll stay down. It looks like I'm opening up, but mentally I'm staying as closed as possible throughout the whole mechanic."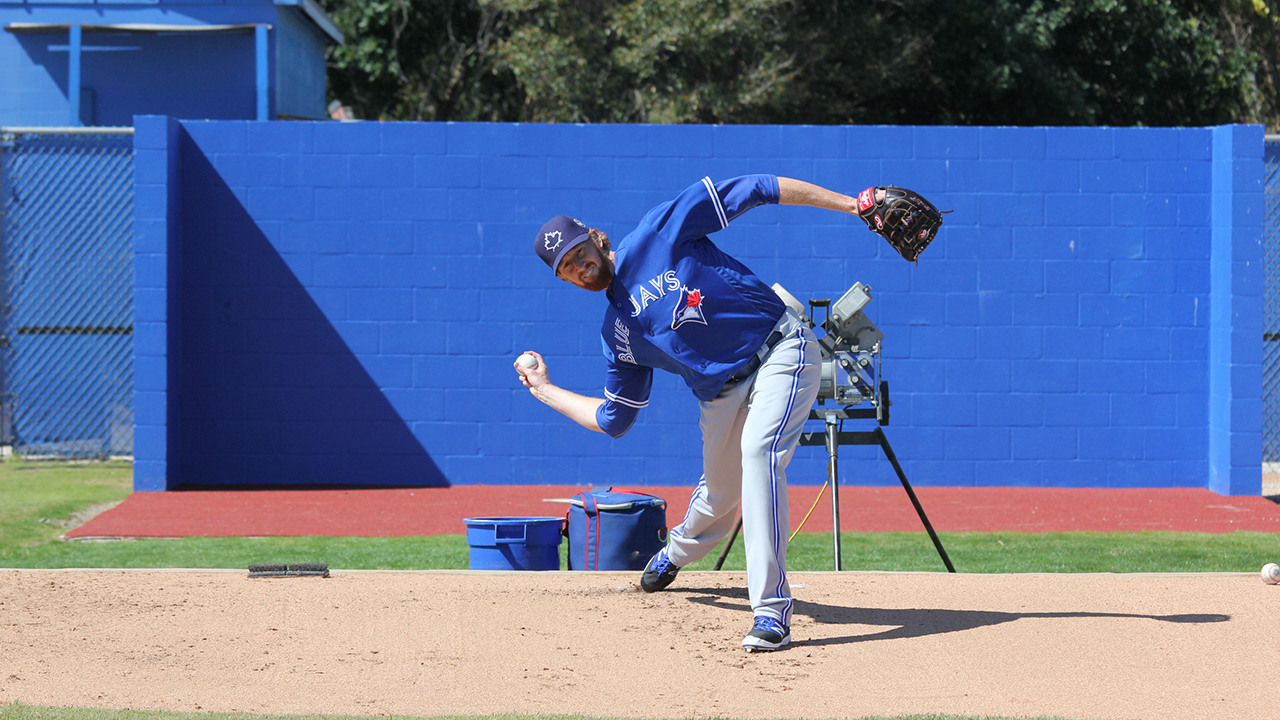 "I try to do core work every day and I do feel a lot in the hips here. At this point I'm pushing out, so I feel it on the left side, I'm getting a lot of pressure on the glutes and the left knee is going to twist a little bit, so the planting leg is really important."
"Luckily my elbow has been pretty solid, it looks pretty contorted there. I want my wrist to remain loose. This is pretty much the start of the whipping sensation, kind of like golfing I'm trying to be nice and fluid all the way through."
"As I'm staying behind the ball, I kind of let the ball flick off the end of my fingers and then I'll just naturally come up like that with my arm. I've got to make sure my release point is as close to the batter as I can."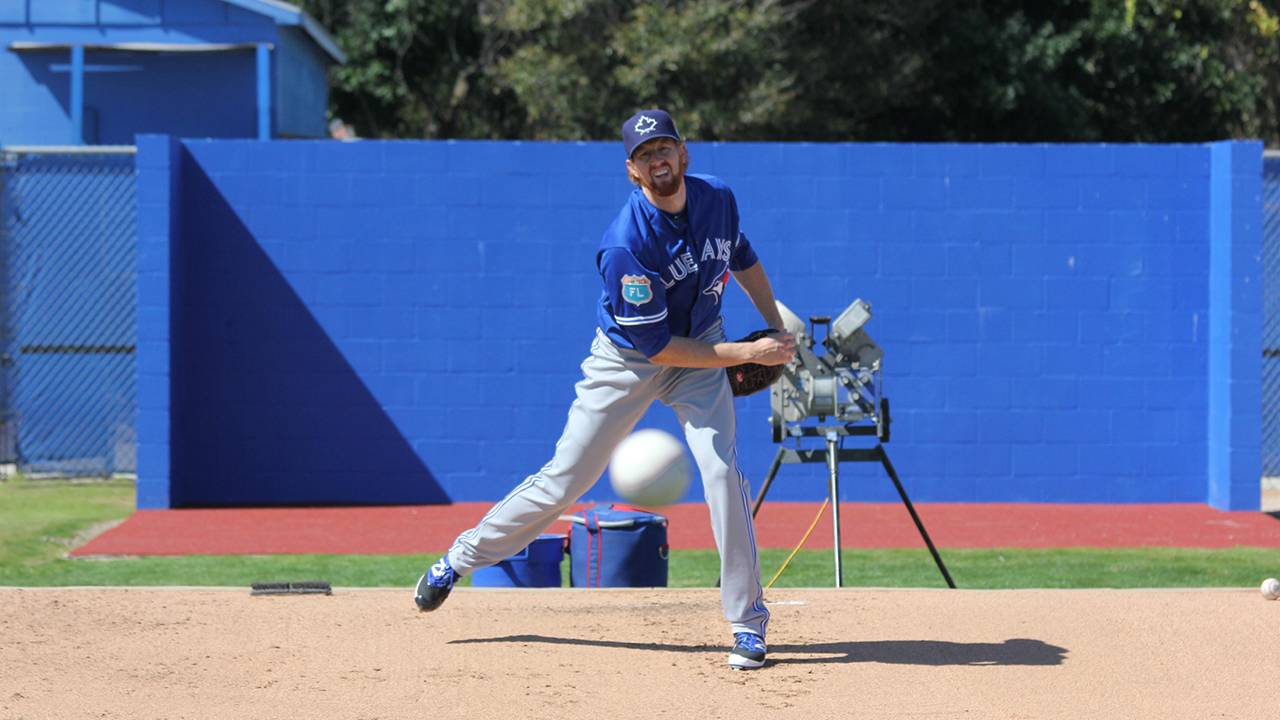 "My foot is all the way on the third-base side (of the rubber) when I start. With my pitching style I end up even more toward the third-base side. Especially with all the groundballs I get with the sinking, I'm ready to go when the ball gets to the batter."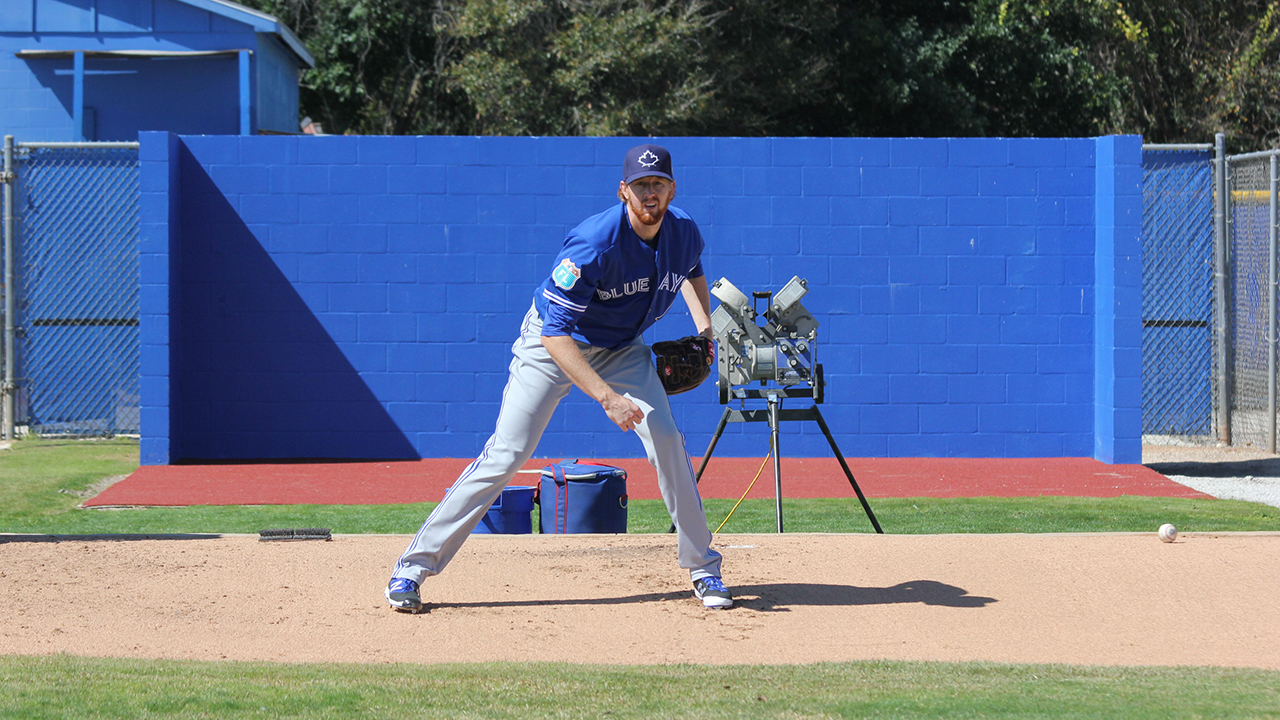 "Good fielding position here, strong, balanced and I have to work on my PFPs (pitchers' fielding practice) because I get a lot of groundballs. With the way my head's going down during my delivery, I pick a small target within the catcher's glove and I've got to make sure I'm focusing on the glove and the ball the whole time."