TAMPA, Fla. – The Toronto Blue Jays' bullpen was a major disappointment last season, and not only did the Jays not add any big names to the mix this winter but the injury to Marcus Stroman means that they're likely to move Aaron Sanchez, who could have been a major weapon in the 'pen, to the rotation.
But there's an in-house option who has burst onto the scene and who could very well be the next big thing out of the Blue Jays' bullpen – 20 year-old Miguel Castro.
The tall, lanky Dominican righty, who started last season with the short-season Vancouver Canadians and finished it with two appearances for high-A Dunedin, continued to drop jaws, pop out of heads and induce uncontrollable drooling with his latest Grapefruit League outing.
Facing the New York Yankees, under the lights, in front of a crowd closing in on 10,000, Castro showed off his 99 mph fastball and filthy change-up to retire all eight hitters he faced – 2.2 perfect innings in relief of a strong Drew Hutchison.
And, by the way, Castro was really facing the New York Yankees. Six of the eight hitters who stepped in against him will likely be in their regular line-up this season.
Castro has now pitched 6.2 innings this spring and has faced just one batter over the minimum. He's allowed two hits, hasn't walked a man, has struck out four and has set many hearts a-flutter — and not just among the fans. The youngster has also drawn rave reviews from his skipper John Gibbons, who told reporters that Castro "looks like a big-leaguer."
And he most certainly does.
---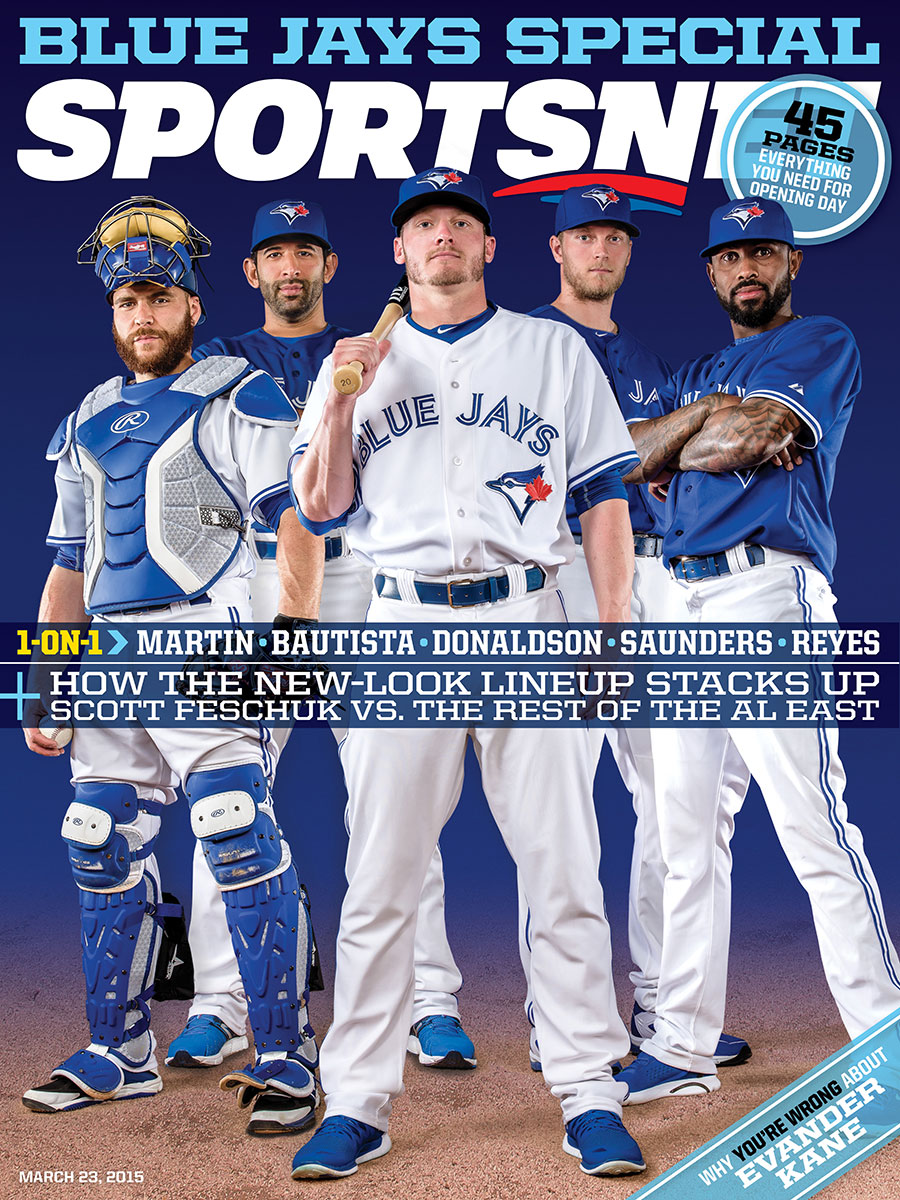 Sportsnet Magazine's Toronto Blue Jays Special: From the heart of the order to the bottom of the bullpen, we've got this team covered in our preview issue. Download it right now on your iOS or Android device, free to Sportsnet ONE subscribers.
---
As we move into the final couple of weeks of Spring Training, Castro has passed each and every test with flying colours. And while things will start to get a little more difficult now as teams make their cuts and hitters start to get locked in as they rack up at-bats and close in on opening day, but so far so much better than good for Castro. He came into camp as such a long-shot that general manager Alex Anthopoulos said he would open the season in Dunedin if things got underway then, and he's now to the point where he's going to have to pitch himself off the roster over the course of the next couple of weeks.
It wouldn't surprise if Castro wound up the Blue Jays' closer sooner than later, although with his background as a starter (he threw 80.1 innings last season), we could see him playing the same role Sanchez did as a reliever late last season, coming in to pitch the seventh and eighth and keep the door slammed shut.
Osuna opening eyes
In addition to Castro, there's another 20 year-old on the radar, and though he remains hard-pressed to make the team out of Dunedin, Roberto Osuna has opened a lot of eyes at camp, as well. He hasn't been as perfect as Castro has – allowing four hits and a walk over six shutout innings with six strikeouts – but he's been pretty incredible.
Osuna is still on his way back from Tommy John surgery – he went under the knife in July of 2013, so he's nearly two years removed, but it's something the Blue Jays are keeping in mind as they watch him blow through the opposition. On Tuesday night, he gave up a couple of loud hits, but showed some serious moxie in pitching out of both jams.
Charged with protecting a two-run lead, Osuna issued a one-out walk (his first free pass of the spring) to Jonathan Galvez and then Tyler Austin doubled over Dalton Pompey's head to put runners on second and third. With the tying run in scoring position, Osuna steeled himself and got the strikeout he needed – punching out Greg Bird, who has a career minor-league OPS of .895 and was hitting .385/.467/.846 in nine games this spring. Austin Romine then grounded out to end the inning and Osuna emerged unscathed.
In the ninth, the Yankees brought the tying run to the plate thanks to a two-out triple by Jose Pirela, but Osuna stood tall and struck out Nick Noonan to end the game.
It's difficult to see Osuna making the team out of spring training (though manager John Gibbons did say of Castro and Osuna "we might take one, we might take them both"), but it's not difficult to see him starting the season in Dunedin or New Hampshire, pitching well, and being called up to the big club by the all-star break or sooner in an effort to bolster either the bullpen or starting rotation.
The Blue Jays have a couple of incredible young pitching prospects, and it appears as though they're both going to make an impact in Toronto this year.