TORONTO – In general, we prefer easy answers to complicated problems. Looking under rocks to properly examine all sides of an issue is heavy lifting, and retreating into easily digestible sound-bites for surface-level answers that fit comfortably into our predetermined narratives is so much simpler. A team underperforms? Fire the manager, maybe the GM, too. Not enough depth on the roster? Spend more money. A player or two away? Sign the biggest name out there.
Resolving the complicated, however, is never simple and the Toronto Blue Jays, playoff-free since 1993 in what is now baseball's longest drought, and their season of lost opportunity in 2014, demand a more thorough examination. This should have been their year, and they screwed it up. And for those clamouring for easy answers, canning John Gibbons or Alex Anthopoulos, spending more money, or adding a player or two would offer no sure-fire panaceas. Getting over the hump is trickier than just collecting sufficient talent.
To that end, an interview I did with Tampa Bay Rays manager Joe Maddon before the opening day game against the Blue Jays stuck with me throughout the 2014 season. I asked him to detail the finishing touches from 2007-08 that played a pivotal role in his team's transformation from perennial doormat to model franchise, and one of the key words he kept coming back to was trust.
"Among the entire group, from the minor-leagues to the major-leagues, from coaches to coaches, coaches to manager – everywhere – there was a lack of trust," he said. "Any organization cannot really prosper without trust. For me to say that should not be surprising, because a lot of organizations that struggle, that's the one component that's missing and without that component, it can't work."
Whether it was the salary-deferral scheme to try and sign Ervin Santana in spring training, a clubhouse described by some as dysfunctional, or the lack of moves made prior to the trade deadline, one thing certain about the 2014 Blue Jays is that there was a lack of trust all around. Quantifying the impact this mistrust had on the group is impossible, but without it, you get a team of cliques and individuals falling back on the collective pursuit of personal achievements over the surrender of self-interest toward a greater whole. The former can get you big numbers and, usually, a lot of frustration, while the latter combined with a strong base of talent can get you wins.
For that reason, Anthopoulos's work this off-season must extend beyond addressing holes, filling needs and building depth. To really capture some of what the Baltimore Orioles and Kansas City Royals have going for them this post-season, the Blue Jays also need to change some of the dynamics up and down the organization to foster an environment more conducive to winning. That's far easier said than done, but rebuilding trust is a key part of that.
The plot to sign Ervin Santana
One of the best places for the Blue Jays to start rebuilding trust is through their off-season shopping this winter. Though team president Paul Beeston — whose obfuscations about his own job status are no help to matters, though indications are he'll be staying beyond the expiration of his contract Oct. 31 — continually says otherwise, it sure seems clear Anthopoulos had his hands tied financially last off-season.
There is no other logical explanation for why after promising change at the end of the 2013 season, the Blue Jays did nothing but swap out J.P. Arencibia for Dioner Navarro in a cash-neutral exchange. And there's no other reason why Edwin Encarnacion, Jose Reyes, Jose Bautista, R.A. Dickey and Mark Buehrle would have offered to defer equal portions of their 2013 salary to cover the $14 million needed to sign Santana back in March.
After all, it's not like the Blue Jays didn't want Santana – "That fell into our laps perfectly," one official lamented.
Had the Blue Jays not needed to muddle through the various layers needed to pull off the scheme –negotiating a contract with the right-hander, earning union approval on compensation for the players, gaining the green light from ownership – Santana would have been theirs long before Kris Medlen suffered the elbow injury that prompted the Atlanta Braves to act.
That Anthopoulos was forced to borrow against future payrolls to try and sign Santana eroded some of the faith players had in the team's commitment to winning. It also left the Blue Jays scrambling to fill out their rotation at spring's end, with Dustin McGowan turned to in desperation as J.A. Happ opened the year on the disabled list, weakening a bullpen that would also begin the season minus Casey Janssen.
A promise made and the trade deadline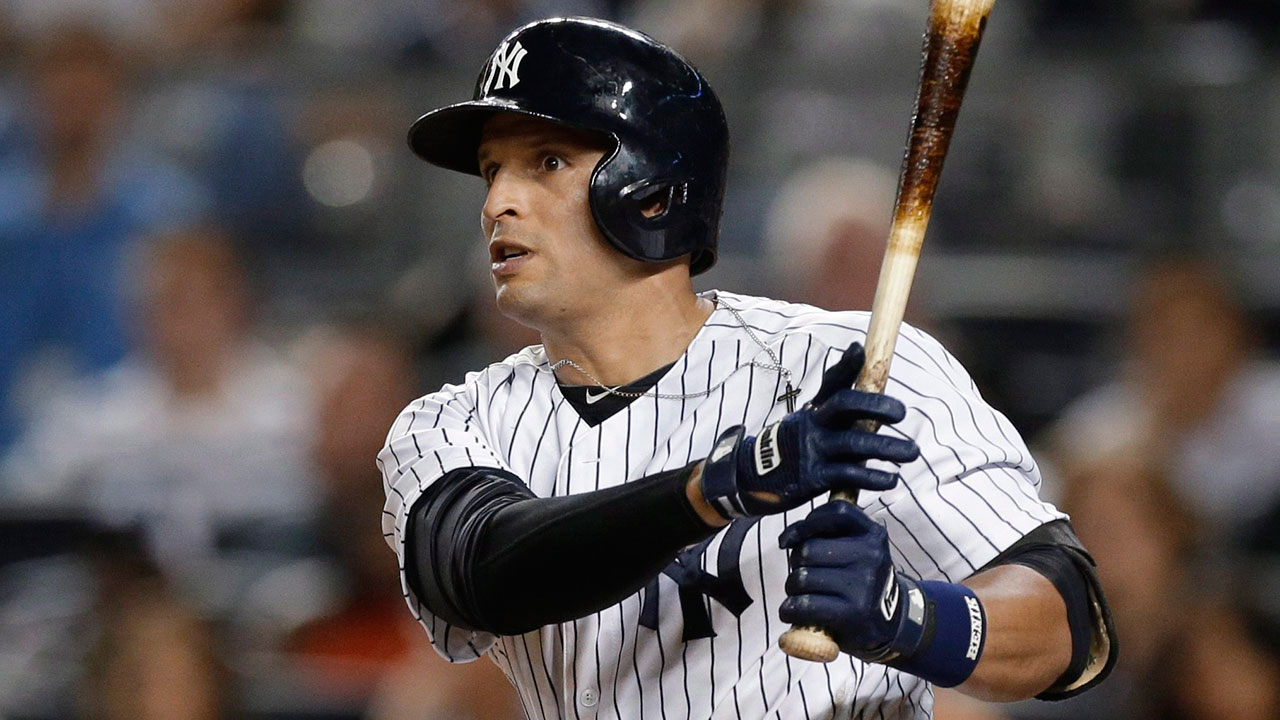 Soon after the Santana debacle, the Blue Jays gathered for their annual spring training dinner hosted by Beeston, and during the event the players received what they interpreted as a promise of money for a contender at the deadline if needed.
"Get to June in the hunt and the money will be there is how I took it," said one person in attendance.
He was far from the only one, and when the Blue Jays finished June with a one-game lead atop the AL East, there was an expectation that moves would be made, especially once Brett Lawrie, Edwin Encarnacion and Adam Lind suffered injuries in rapid succession.
Instead, the Blue Jays' only addition beyond a series of waiver claims headlined by Nolan Reimold was a deal to land Danny Valencia from the Royals for Erik Kratz and Liam Hendriks, two players bounced between triple-A Buffalo and the big leagues.
Jose Bautista and Janssen spoke on behalf of their teammates on July 31 in Houston when they expressed frustration at the inactivity, and privately there was a lot of anger in the clubhouse from players who felt a promise made hadn't been honoured.
While Anthopoulos and Beeston both say money was available for the right trade but there were no baseball deals that made sense, all evidence points to the contrary. Martin Prado, for instance, would have cost the Blue Jays nothing but a token prospect and money, and while at $27 million for the rest of 2014 plus the next two years he's expensive for what he is, the versatile infielder would have provided a needed upgrade at second base or third base plus strong roster depth in the seasons to come. The New York Yankees picked him up instead.
While some would have been content with Prado and a reliever, others were angry that the Blue Jays couldn't pull off a bigger deal for someone like David Price, Jeff Samardzija or Jon Lester. When told of the asking prices – it started at Marcus Stroman and Drew Hutchison for the first two, and Bautista for option three – a few players balked, refusing to believe the acquisition cost was so high. "If they didn't get that, how can they ask for it?" queried one suspicious player.
Compounding matters was that Anthopoulos wasn't with the team in Houston on deadline day, and didn't address the non-activity with his players. When the team returned to Toronto on Aug. 5, a member of the team approached me, nodded his head in the direction of Anthopoulos and said, "Who's that?"
"You mean the GM?" I asked.
"I don't know," he replied. "Haven't seen him for a while."
Anthopoulos could have predicted the clubhouse reaction based on past experience, as something similar played out in 2012, when the deadline passed with only relievers Steve Delabar and Brad Lincoln added. The Blue Jays had hung in on the fringes of contention that year despite losing starters Brandon Morrow, Kyle Drabek and Drew Hutchison in the span of four games, and several players felt that by not adding a starter the team had pulled the plug on the season.
Then-manager John Farrell was so concerned that he met with several of the team's leaders to insist that wasn't the case, and the Blue Jays fell off a cliff afterwards as injuries mounted.
This season, a 7-17 tailspin that effectively torpedoed the season started Aug. 1, and while connecting it to player frustration at the trade deadline seems obvious, the more logical conclusion is that a lineup fielding four or five replacement-level players was exposed once the Blue Jays began facing stiffer competition, and that an extra bat would have helped.
That pattern of beating up on weak sisters and struggling against the big boys repeated itself again in September, when a late run pulled the Blue Jays within striking distance of the wild card until a 1-6 road trip through Baltimore and New York killed the dream of a miracle finish for good.
"I really believe making a move at the deadline would have made a difference," one team member said on the final day of the season, and he was far from alone in that sentiment.
We'll never know for sure, but one thing that's certain is the upwards trust from players to the organization was significantly damaged.
A team of extremes
One of the more puzzling characteristics of the 2014 Blue Jays was their streaky nature. At their best they won nine consecutive games, twice won six straight and twice won five in a row. At their worst they lost consecutive games, lost five in a row once and three times dropped four straight.
From May 4-June 6 they were 25-7, and they followed that up with an 11-23 run through to the all-star break. Once play resumed, the Blue Jays hit the ground running with an 11-3 stretch before the 7-17 collapse Aug. 1-29.
Injuries and difficult portions of the schedule were factors at some points, for sure, but to pin it solely on those two things, or on random chance would be a mistake. Privately, some pointed to the group's lack of cohesiveness as a reason the club's poor stretches perhaps extended longer than they should have.
How would that factor?
Well, consider the crisp fashion with which the Blue Jays played during their best stretches – moving runners over, sacrificing in key spots, hitting against the shift – and contrast that with how they played during their struggles – lots of big swings and misses, sloppy defence, poor execution.
In the view of one player, what tended to happen was that when things were going well, players were willing to do whatever was needed to help the team win the game, whereas in times of struggle, some players reverted back to trying to do things on their own rather than within a team concept. One player's selfish play begat another's, moving the group away from the elements that made them successful, and suddenly bad habits turned into extended down periods.
Now, if a player has trust or faith in his teammates' ability to read the situation and adjust to what the game is presenting, he's more willing to pass the baton when a situation dictates it. When things went wrong, too often the Blue Jays did not, as selfless gave way to selfish far too easily.
Platoons, roster shuffles and the disgruntled
The combination of running multiple platoons, trying to coax production out of underperforming players, and dealing with the near constant juggling on the back-end of the roster guarantees that there's always going to be someone mad at the manager.
That's the spot Anthopoulos dropped Gibbons into during the 2014 season, starting initially with the Brett Lawrie, Juan Francisco, Steve Tolleson trio for second and third base and morphing into matchups at designated hitter, first base and centre field.
In situations when the advantage is obvious and things work, players tend to live with the results. But once things go wrong, that's when the second-guessing starts, both inside and outside the clubhouse, as groups split along the lines of who each believes should play.
Complicating things was the revolving door on the fringes of the roster. Anthopoulos was understandably grinding to find every incremental gain he could, but by so frequently shuffling out player A for player B – like going from Kevin Pillar to Brad Glenn to Cole Gillespie to Nolan Reimold only to eventually end up back at Pillar; or bringing in Brad Mills to get pounded – all he did was leave guys looking over their shoulders, unsure of their status. True, they were being given opportunities, but they were often of the swim-or-sink variety.
This happens with all teams to some degree, but there were too many areas on the Blue Jays roster for disgruntlement to set in, for Gibbons to be second-guessed. It became unhealthy, if not toxic, and things only worsened when Gibbons decided to sit Colby Rasmus down for September in favour of Anthony Gose, Pillar and top prospect Dalton Pompey.
There are baseball arguments to be made for both running with Rasmus and sitting him, and there were some who looked at riding the kids as a sign the team was more interested in 2015. Others felt the switch was justified, becoming yet another roster issue to split the group.
The path forward
Griping and finger-pointing tend to be the ugly by-products of unsuccessful seasons, so separating the legitimate issues from the venting of frustration can be like trying to untangle knotted threads. Yes, the Blue Jays had some trust issues in 2014, but is that what kept the Blue Jays from the post-season? No, of course not, and hiding behind the empty jingoism of clubhouse chemistry and lack of leadership is weak. But to some degree, the human element matters, and people in all walks of life tend to be more productive in healthier environments when they trust their co-workers and their bosses.
Creating such an ideal workplace is difficult, if not impossible, when a team is losing, but the Blue Jays had it for a good chunk of 2014 and then lost it, with things going sour even when a good opportunity to salvage the season existed. That there was concern the team would respond poorly coming out of the all-star break after a 2-8 road trip closed out the first half is troubling. Perhaps it's the kind of fatalism that can become institutionally ingrained by 20 years in the post-season wilderness, which is why discounting the human element because it can't be empirically measured would be a mistake.
For better or worse, the Blue Jays will have significant roster turnover this off-season given the key free agents they have, meaning the mix in their clubhouse is due to change. Joe Maddon, in speaking to the Rays' transition from ongoing failure to long-running success, pointed to the additions of Dan Wheeler and Troy Percival in the bullpen and Cliff Floyd on the bench as being instrumental in creating a tighter bond and a deeper trust within the group.
Sure, talent is key, and the Rays have had that in abundance, particularly within their starting rotation, making for a good base to start from. But as the Blue Jays have shown over and over, talent alone isn't enough, and closing the gap between them and the post-season lies in both upgrading their roster depth and rebuilding trust so they can get the most out of the talent they have.