When Rougned Odor cracked Jose Bautista across the jaw in mid-May it really did have an impact on baseball fans of all ages.
Following the now-infamous incident, April Stevens, a fourth grade teacher at Toronto's Humbercrest Public School, had her students write MLB commissioner Rob Manfred a letter voicing their opinion on the brouhaha.
"You're always looking for opportunities to write meaningful things," Stevens told Sportsnet Friday. "The idea [of the exercise] is it's good to have opinions and it's important to share your opinions. If you think something is not right, it's good to let people know.
"I've got some kids really interested in sports and they felt strongly that Odor acted inappropriately."
Below is a copy of the letter Stevens' students sent to Manfred: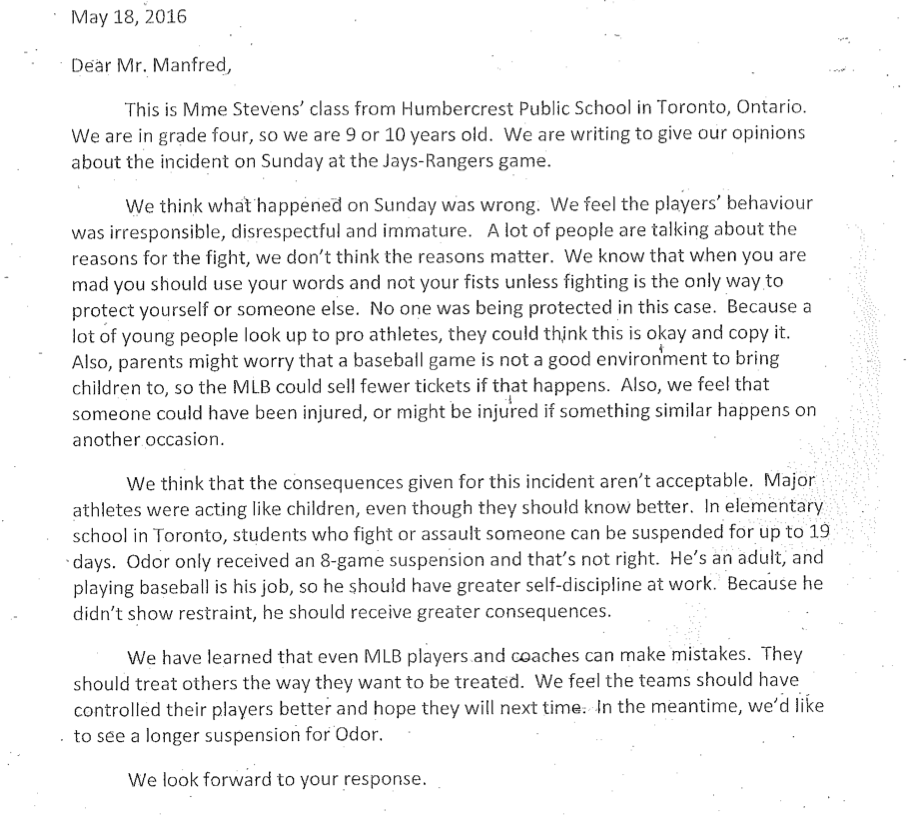 Stevens has had her students write letters to public figures in the past but her classes had never gotten a response. However, much to her surprise, Manfred wrote back not long after Stevens mailed the letter.
This was Manfred's response: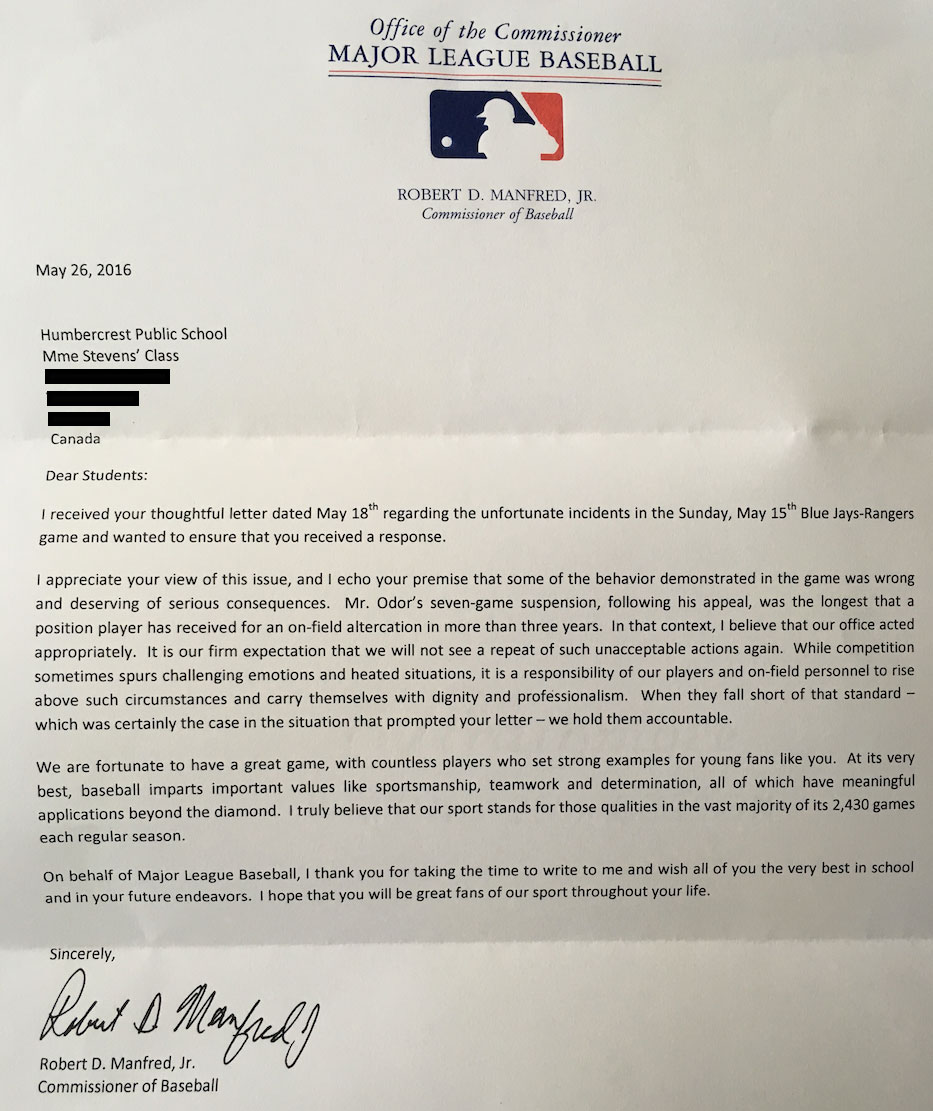 Stevens says her students were "over the moon" when she showed them the envelope containing Manfred's letter.
"To get a response within two weeks — and such a wonderful response clearly tailored to the kids who wrote it — they were just thrilled."