SARASOTA, Fla. – The many different roster permutations in play for the Toronto Blue Jays is a defining characteristic of this spring camp, and one of their linchpins entered the fray under the lights Thursday night at Ed Smith Stadium.
Everyone is always being evaluated, but with the Baltimore Orioles featuring what may very well be their opening day lineup in primetime, the 1.2 innings of scoreless work delivered by prized prospect Daniel Norris carried a little bit more stock.
Yes, it was only his Grapefruit League debut, and it's silly to draw conclusions.
But if Norris is going to make this team as the fifth starter and push Aaron Sanchez into the bullpen, he's going to have to show a whole lot more of what he did in what ended as a 5-0 loss to the defending AL East champions.
"It's definitely a measuring [moment], just kind of seeing where I am feeling, and if my pitches are doing what they're supposed to," said Norris, who allowed a hit, a walk and struck out two. "I remember years back in spring training, it was like, you couldn't feel anything, you're not throwing, stuff's not doing what it does mid-season – not that it was tonight, but it was a better building block, a good start to my progression."
---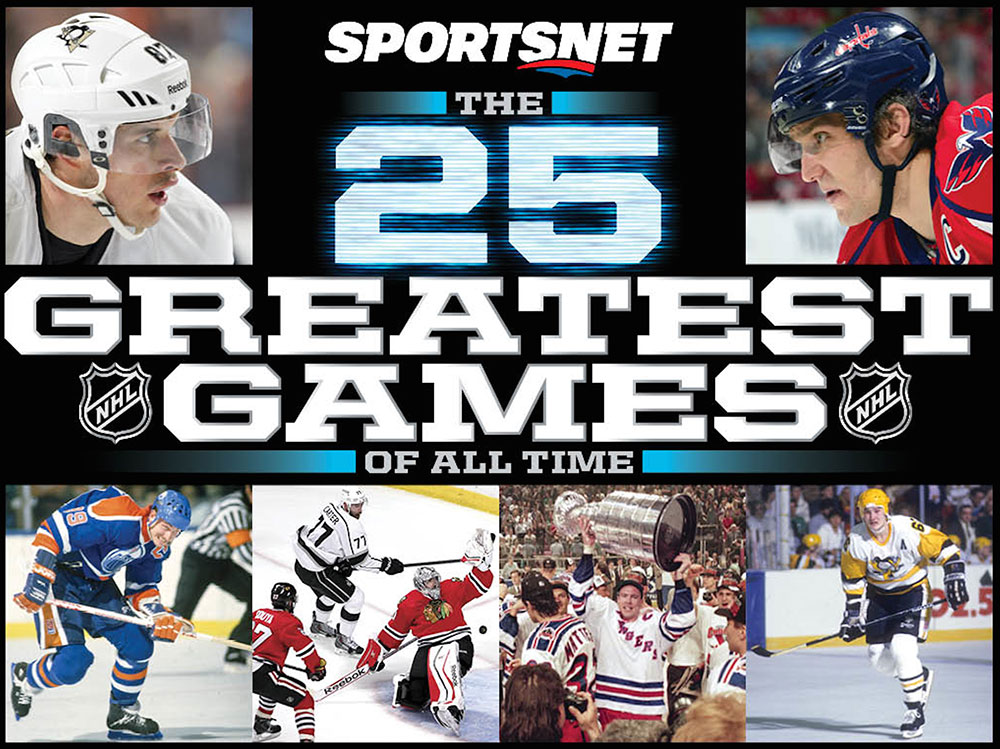 We've ranked the 25 Greatest NHL Games Ever Played. Get the free, digital-only edition of Sportsnet magazine on your iOS or Android device right now.
---
That progression will have pivotal implications on what the bullpen looks like when the 2015 Blue Jays break camp.
Brett Cecil, Aaron Loup, Marco Estrada and Todd Redmond have already spoken for four of the seven spots in the relief corps, and barring a sudden turn for the worse, non-roster invitee Wilton Lopez is a good bet to lock up another position.
Veteran starters Liam Hendriks and Jeff Francis are drawing some attention as potential relievers, and the Blue Jays aren't averse to taking 20-year-old prospect Miguel Castro north with them if he earns it. Then there's Steve Delabar, Chad Jenkins (who surrendered a three-run homer to Chris Davis in the third), Kyle Drabek and Rob Rasmussen who are among the more known quantities, plus a handful of others getting serious looks.
So that's a lot of dudes vying for two jobs, which will quickly become one job if Sanchez ends up in the bullpen, which is where some around the team want him to end up regardless.
Norris, or maybe Estrada, can make that happen.
"The organization loves [Norris] so his time will come, whether it's right now or not," said manager John Gibbons. "We'll see what happens."
The key for that is Norris' ability to be a difference-maker, and one thing the Blue Jays are sure to like is the way he self-corrected a flaw in his delivery that caused him to lose the zone in the first inning.
A tendency he has is to let his front shoulder fly open, leading him to fall off wildly to the third-base side of the mound at the end of his motion, which causes his pitches to tail out of the zone. He adjusted after falling behind 2-0 to Adam Jones, and after walking the star centre-fielder, Norris proceeded to strike out Delmon Young with a devastating curveball and then get Chris Davis looking at a heater.
"It's kind of like a trickle effect," Norris said of what happens once he opens up his front side. "You do one thing and then you start falling off, you start cutting the ball, not getting it where it needs to be. Kind of nipped it in the bud in the first inning, and in the second inning I felt a lot better.
"Even pitch by pitch, it was an in-batter adjustment, so that was big for me going from inning-to-inning and kind of condensing it down to batter-to-batter."
The strikeout of Young demonstrated how much of a weapon the curveball can be, even if his usage of the pitch at times needs to be honed.
Norris tried to bury Manny Machado with an 0-2 hammer leading off the game and despite the fact that he "broke it off," and "it was pretty wicked," the third baseman took it and proceeded to single to left.
"I think maybe his plan was if he punches out his first time, it's like, 'He got me,' he was just going to take," said Norris. "In that sense, if I'd just thrown it for a strike I would have gotten him out."
Gibbons felt the 21-year-old, back sitting 93-94 mph after a minor cleanup in his elbow following the 2014 campaign, may have been a little too eager out the gate, and Norris acknowledged that may be the case. Still, there was a broader lesson for him in when to throw his curveball for a strike and when to bounce it between the plate and the catcher.
"A couple of times I [threw curveballs in the dirt], I got a little overzealous and wanted to just rip it off, but they weren't biting just because maybe the situation wasn't there," said Norris. "It was like three pitches into it, I get 0-2 and I'm going to throw my battle curve. You battle a guy for eight pitches and then you throw that one because he's in swing mode.
"In that situation they're not necessarily in swing mode. So I got a little overzealous."
Still, in breaking down ways to deploy his curveball more effectively, Norris showed an analytical side that often gets lost amid the public fascination with the way he spends parts of his off-season living and travelling around in his van.
The unorthodox lifestyle, documented in an ESPN The Magazine piece posted Thursday, shouldn't take away from his dedication to baseball, and his desire to draw benefit from everything he does on the field.
"Absolutely, I can learn something playing catch at 60 feet," he said. "There's that shoulder again, keeping that shoulder tucked in, feeling it every single day, I know that's important for me."
Anything that is important for him is also important for the Blue Jays in this wide open spring, because no matter how things play out, Norris will be a key factor when decisions are made.
NOTES: Dayan Viciedo, wearing No. 88, played his first game since signing a minor-league deal with the Blue Jays, going 0-for-3 with a strikeout as the DH. "He takes his rips," said manager John Gibbons. "He hit that one ball good to centre field, he's a strong guy, he's a power guy, but he's versatile enough to play left field, third base, first base if he had to. Let's see what he does with his bat, that's his game." … Maicer Izturis had one of the four Blue Jays hits and also hit a line drive to centre field that Adam Jones chased down. Danny Valencia, Steve Tolleson and Caleb Gindl had the other knocks. … The Blue Jays and Orioles meet again Friday when R.A. Dickey starts against Mike Wright.