TORONTO – Sometime in the next couple of weeks the Toronto Blue Jays and Marcus Stroman will face off in a hearing room to settle their arbitration case. There's a $300,000 gap between the 25-year-old right-hander's $3.4 million ask and the club's $3.1 million offer, and since the team follows a file-and-trial policy, the only way to avoid the process now is with a multi-year deal.
Hearings are far from ideal, though if done right no one should be left with any scars. After all, business is business.
Far more preferable, of course, would be if general manager Ross Atkins can successfully borrow from his former employer in Cleveland, and find a way to lock up both Stroman and Aaron Sanchez the way the Indians secured Corey Kluber and Carlos Carrasco in the span of two days in April 2015.
Kluber, who like Sanchez was a season away from arbitration eligibility, signed a five-year extension worth $38.5 million that included two club options. Carrasco, who like Stroman was in his first year of arbitration eligibility, accepted a four-year extension worth $22 million with club options for two more seasons.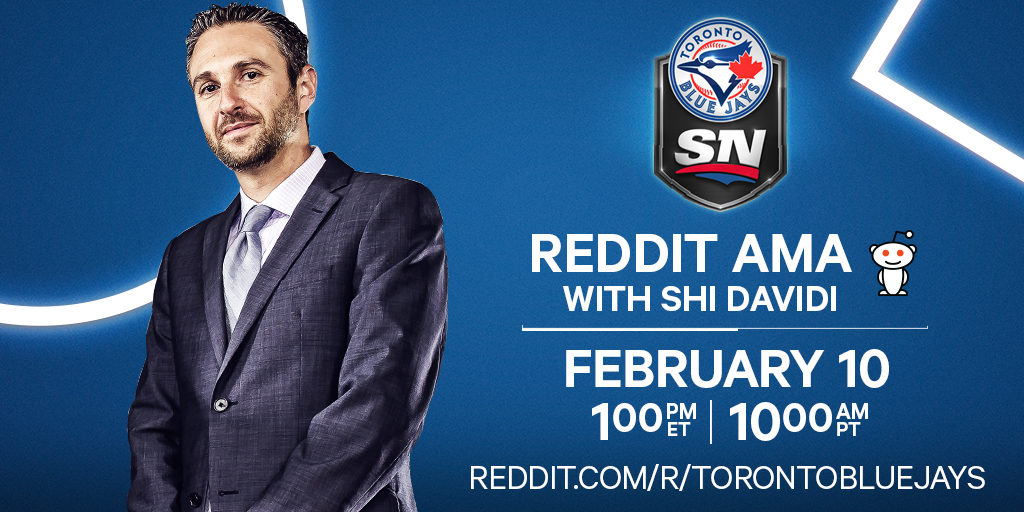 The previous year, Cleveland locked up second baseman Jason Kipnis ($52.5 million, six years plus a club option), outfielder Michael Brantley ($25 million, four years plus a 2018 option) and catcher Yan Gomes ($23 million, six years) while in 2012 slugger Carlos Santana signed on for five years at $21 million with a club option for 2017 that was recently exercised.
[snippet]
The tying thread is that each player took guaranteed money either in their first year of arbitration or just as they were on the verge of becoming eligible, trading off one or two discounted free agency years for long-term security. Cleveland pioneered the strategy under John Hart in the 1990's with young stars like Albert Belle, Carlos Baerga, Sandy Alomar, Jim Thome, Charles Nagy and Manny Ramirez.
Now, such deals aren't for all players and it's possible that Stroman and Sanchez won't be interested, preferring to instead go year-to-year through arbitration in order to maximize their earnings. That's fair and understandable, especially given how talented they are and how nobody likes to feel like they've left money on the table.
But if they and the Blue Jays can find common ground on a way to fairly share the risk, Stroman and Sanchez could protect themselves financially from the consequences of a potential injury, while the team can gain some cost certainty and extend contractual control of the players.
Outlook here matters.
In April 2014, Tampa Bay Rays ace Chris Archer signed a $25.5-million, six-year deal that includes two club options that has made him one of the best deals in baseball. Despite that, he insists there are no regrets.
"Even Longoria (the Rays third baseman) said it best, 'You're trying to outperform your contract,'" Archer said during an interview last August. "Everyone is in a different situation. Some people want to roll the dice. Where I was at in my career at the time, I was totally comfortable with (signing) and I told myself that I knew what I was capable of, I knew I was capable of being what I am right now, and I had to be OK with what (the money) was. Some people aren't. Some people are like, 'If I take a little bit less, I'm doing myself an injustice.' For me, it was never about being the highest paid player in the game, it's about being financially secure, being able to take care of my family. But that's my outlook. It makes sense to some people, it doesn't make sense to other people."
Archer also believes the benefits of his contract extend well beyond the financial guarantee.
"I only had 152 days in the big-leagues (at the time), there was a lot of uncertainty and honestly, I don't know what type of player I would be if I didn't have that security," says Archer. "It allowed me to just worry about my performance on the field, knowing my financial security was set."
That mindset won't entice all players, but if the Blue Jays can come up with an appealing enough number, the way the St. Louis Cardinals did with the $51-million, five-year deal they gave to right-hander Carlos Martinez on Thursday, maybe they can reach a deal.
[relatedlinks]
Historically, the Blue Jays have had mixed success with such contracts.
Extensions for Vernon Wells ($14.7 million, five years) and Adam Lind ($18 million, four years with three club options) worked out in the club's favour, deals for Aaron Hill ($12 million, four years with three options) and Alex Rios ($64 million, six years with a club option) had mixed results while contracts for Eric Hinske ($14.75 million, five years), Rickey Romero ($30.1 million, five years with a club option) and Brandon Morrow ($20 million, three years with a club option) didn't pay off.
Given how difficult it is to draft and develop top-flight starting pitchers and how much they earn in free agency, taking a chance now on Stroman and Sanchez sure makes sense. It's not an essential piece of business for the Blue Jays, they have lots of contractual control remaining, but barring a total collapse in performance, the pitchers' price only goes up sharply from here.