TORONTO – One time through the order, Aaron Sanchez looked every bit as dominant as he can be, dotting his four-seamer up and his two-seamer down, sprinkling in some changes, and ripping off some of the nastiest curveballs he's thrown all year.
The Toronto Blue Jays weren't simply having innings eaten – their base need in this period of tumult – they got mastery. Then came a fateful fourth inning when everything suddenly unravelled. Five straight hits, two of them home runs, all on relatively middle-middle pitches.
Two of the hits on Sunday came off the two-seamer, then one each against his other offerings. And a one-run lead turned quickly into a four-run deficit that stood up in a 5-1 loss to the Chicago White Sox, who arrived in Toronto having lost six of eight but took two of three over the weekend.
Sanchez worked through two more innings – with none of the drama from Saturday when Marcus Stroman reacted angrily to a mid-inning removal – to get through six frames, a gift for a beleaguered staff. His 11 strikeouts, one short of his career-high June 7, 2016 at Detroit, hinted his dominance in an outing that got away.
"Just bad pitch selection. Everything was up," Sanchez said of the fourth inning. "The first homer (a two-run shot by Yonder Alonso) leaked back to the middle, the changeup (that Tim Anderson hit for a three-run shot) was up and that's what happens in the big-leagues if you don't locate pitches, they get hit a long way."
Still, the right-hander's incongruent pitching line is emblematic of a Blue Jays team that's been off-kilter for a couple of weeks now.
Matt Shoemaker's loss has been an ongoing drag on the pitching staff, a pillar of stability and premium performance they simply can't replace. And hits remain remarkably hard-to-come-by for the offence, with the energy from Vladimir Guerrero Jr.'s promotion dissipating as he endures normal growing pains for a 20-year-old transitioning to the majors.
Guerrero, batting second for the third-straight day, appears poised for a breakthrough, building upon his two-hit, two-walk Saturday with a laser-beam double in the first to help set up the game's first run.
But, just like so many things around the Blue Jays right now, he was just a touch off in the third when a meaty Lucas Giolito slider that might have ended up in the second deck in centre field instead became a lazy fly ball to centre.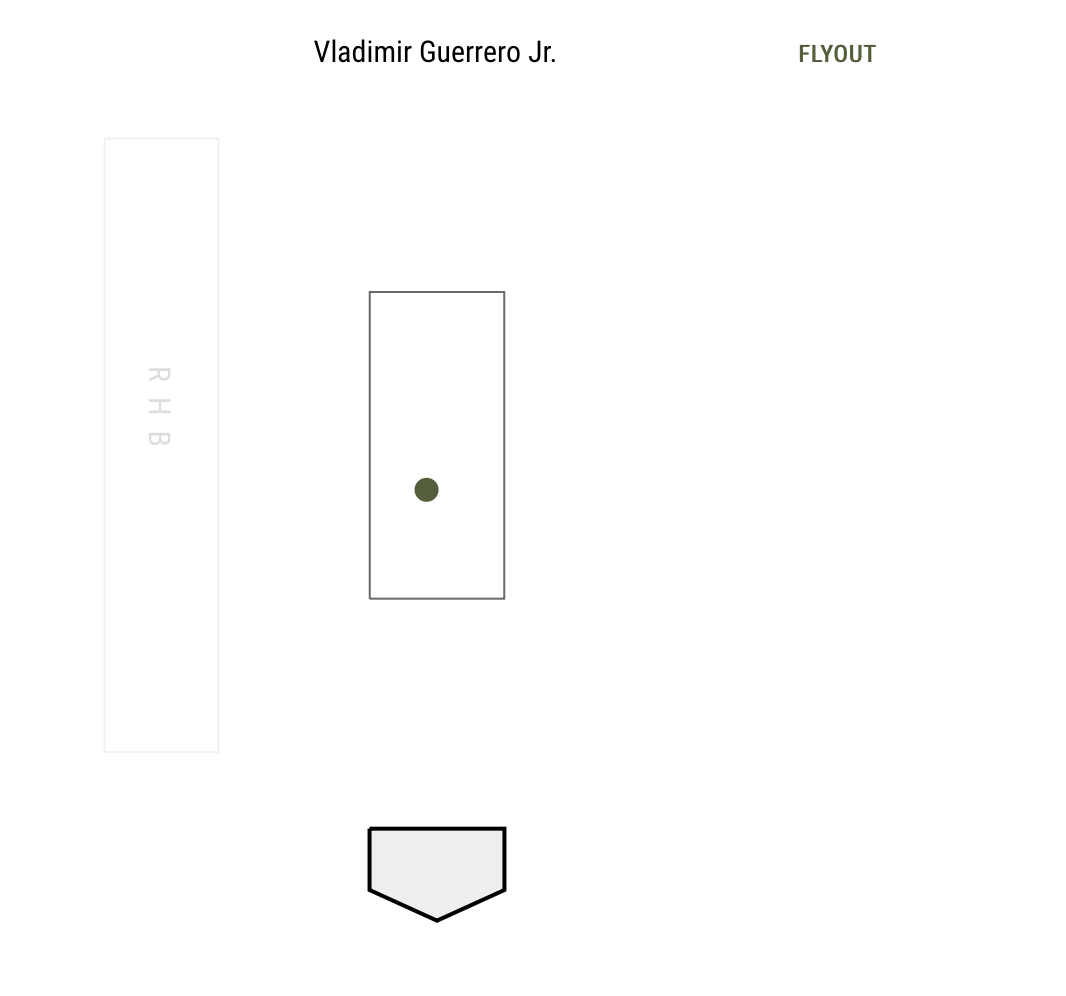 Justin Smoak hit 100-m.p.h.-plus lasers in the third and sixth innings but ended up with 771 feet of out to show for it, and there wasn't any sustained pressure from elsewhere.
"Everybody's struggling at the same time," said manager Charlie Montoyo. "I was looking at the lineup, the last five guys are hitting .200, .206, .170, so it's tough to get the lineup to come around because there are too many guys struggling at the same time. When you're down by four, it seems like 10. That's not a good feeling so that's where we are right now."
So, ride it out, look to make changes?
"Everybody's been playing," replied Montoyo. "The guys on the bench are also hitting .200. Somebody is going to have to get hot. Vlad's getting hot right now so hopefully that follows. I know I keep saying that, but it's going to have to happen because I don't think these guys are going to be hitting .200 all year. That's just not who they are."
At least Sanchez only left three innings for a bullpen forced into a start by Clay Buchholz's injury Friday, and carrying an excessive load since Shoemaker's season-ending knee injury.
Newcomer Edwin Jackson will join the team Monday in San Francisco and start Wednesday against the Giants, while Clayton Richard is on track to fill the remaining TBA in the rotation Saturday in Chicago during the return engagement with the White Sox, but not a lock.
Still, adding some veteran consistency could be helpful for a pitching staff that had been in scramble mode for an extended period. Saturday's blow-up with Stroman added another layer to the mix when he complained to Montoyo upon his removal and then did the same to pitching coach Pete Walker in the dugout.
Such exchanges aren't unusual – they happen all the time, but usually out of sight between innings or after the game. The public nature of the exchanges forced Montoyo into a tough spot but rather than lashing out at Stroman for breaching etiquette, he did him a solid by protecting him publicly, as did Walker.
"We discussed some things, we had a good discussion," said Walker. "He is such a competitive guy, I love him. He's been here a long time, we've been together for a long time, obviously he was a little heated (Saturday). …
"Looking back at it, I wish things were done a little differently but he's Stro and he's competitive and fiery. That part of him is why he's so successful and pitched in some of the biggest games for this franchise."
Sanchez has, too, and he was frustrated about how an outing trending toward dominant ended up. His curveball was utter filth, generating nine whiffs, two called strikes, five fouls and only one ball in play.
"It was definitely effective," said Sanchez. "Maybe in that inning when I did get roughed up I probably should have went back to it a little more instead of trying to go to the change. You can't take back things but going back and looking at it, it's maybe one of the things I should have done."
During the pivotal fourth, Sanchez threw only five curveballs in 23 pitches, relying primarily on his sinker and changeup during the frame.
Trying to give the White Sox a different look?
"I don't even think like that when I'm out there, to be honest," he answered. "I'm just trying to attack and compete and the situation showed for a changeup. I was kind of going sinker-changeup back and forth in the same spot and one stayed up and (Anderson) clobbered it. The other one, (Alonso's) at-bat before, 3-2, I punched him out on a heater in, maybe he thought when we got to two strikes, that was what we were going to do again. Didn't like the pitch. That's what happens."
It sure does, as the Blue Jays are collectively discovering right now.