DUNEDIN, Fla. – You don't get the words 'World Citizen' tattooed on you unless you are intellectually curious, at least not if you're a sharp guy like Russell Martin.
So is it any surprise that when others looked at Benoit Huot and his club feet and thought or saw a Paralympian swimmer, Martin saw a guy who must know something about upper body strength. The club feet and 19 Paralympic medals? Yeah, that said something, too. Actually, it said it all – the medals, that is, not the Paralympian part. Paralaympian? You think Martin cares about what others may see as being a disability?
So now Martin swims. Every day. Short, explosive spurts, designed for him by a friend not used to boundaries.
"I have to tell you: sometimes I wonder if Russ even knows I'm a Paralympian," Huot said Monday from Fort Lauderdale, Fla., where he and the rest of the Canadian team are winding down preparations ahead of next month's Olympic qualifications in Toronto. "I'm serious. I don't think he sees my disability … all he sees is somebody who has won medals in a competition. That's good enough for him."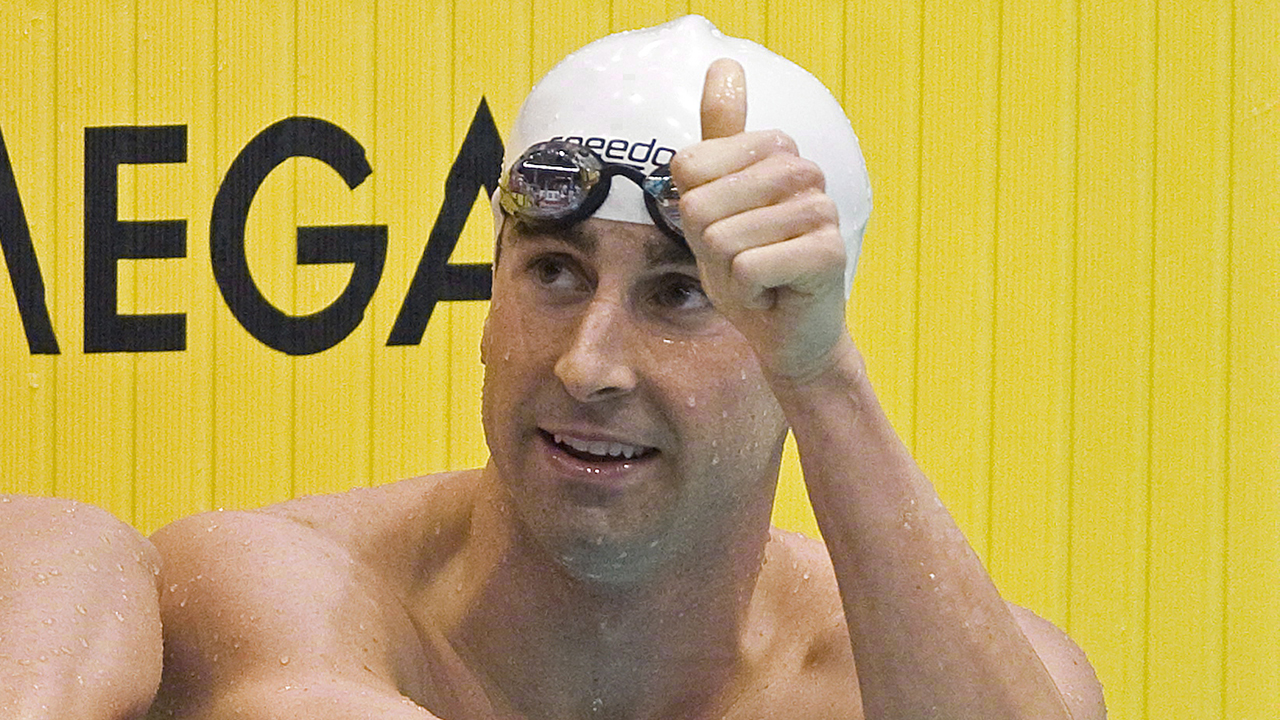 Canadian Paralympic swimmer Benoit Huot. (Graham Hughes/CP)
This is a different spring for Martin, the Toronto Blue Jays catcher. One year removed from his free-agent contract, Martin is just another returning guy. He is – dare we say it? – no longer a fish out of water, and not just because of his friendship with Huot, one of Canada's most decorated athletes and the country's flag-bearer in the closing ceremonies at the 2012 Paralympic Games in London.
"I feel like I'm old news," Martin laughed recently.
Not old, Russ … just 'no news.' The big stories of the spring are Jose Bautista and Edwin Encarnacion's contracts, as well as Aaron Sanchez's future. It is Troy Tulowitzki's body language and comfort level in his first spring in Dunedin that is being watched. Indeed, the only issue even remotely touching on Martin is something out of his hands.
Mercifully, the Blue Jays have decided to let Josh Thole catch knuckleballer R.A. Dickey and pay whatever offensive price is exacted by Martin's absence on that particular day. That's it, that's all, as Martin's Quebecois friends would say. Dioner Navarro signed with the Chicago White Sox as a free-agent and Blue Jays manager John Gibbons is clear: there will not be a third catcher on the major league roster. Don't like, it? Tough.
A.J. Jimenez and one-time Pittsburgh Pirates first-rounder Tony Sanchez will provide depth at triple-A Buffalo. Humberto Quintero might figure in there some place, too, but unless Sanchez makes hay offensively by incorporating the leg kick that has spread like wildfire throughout this camp, the Blue Jays' best bet in the event of an injury to Martin would be jersey No. 13: Panic Button.
Martin hit .240 last season with 23 home runs and 77 runs batted in and played superb defence – good enough to mostly satisfy a manager who was a former catcher and a media market with three former catchers as prominent television and radio analysts. He wore out the New York Yankees, with five homers and a .300 average in 16 games. Yankees manager Joe Girardi said once his team was eliminated last season that the Blue Jays' success against them was probably the dynamic that decided the fate of all the teams in the division. If that is indeed the case, you can then say Martin had an unusually large say in the Blue Jays' American League East title – even as everybody was worrying about the toll catching Dickey's knuckler had on his body, psyche and hitting, until the organization cried 'uncle' and brought in Thole.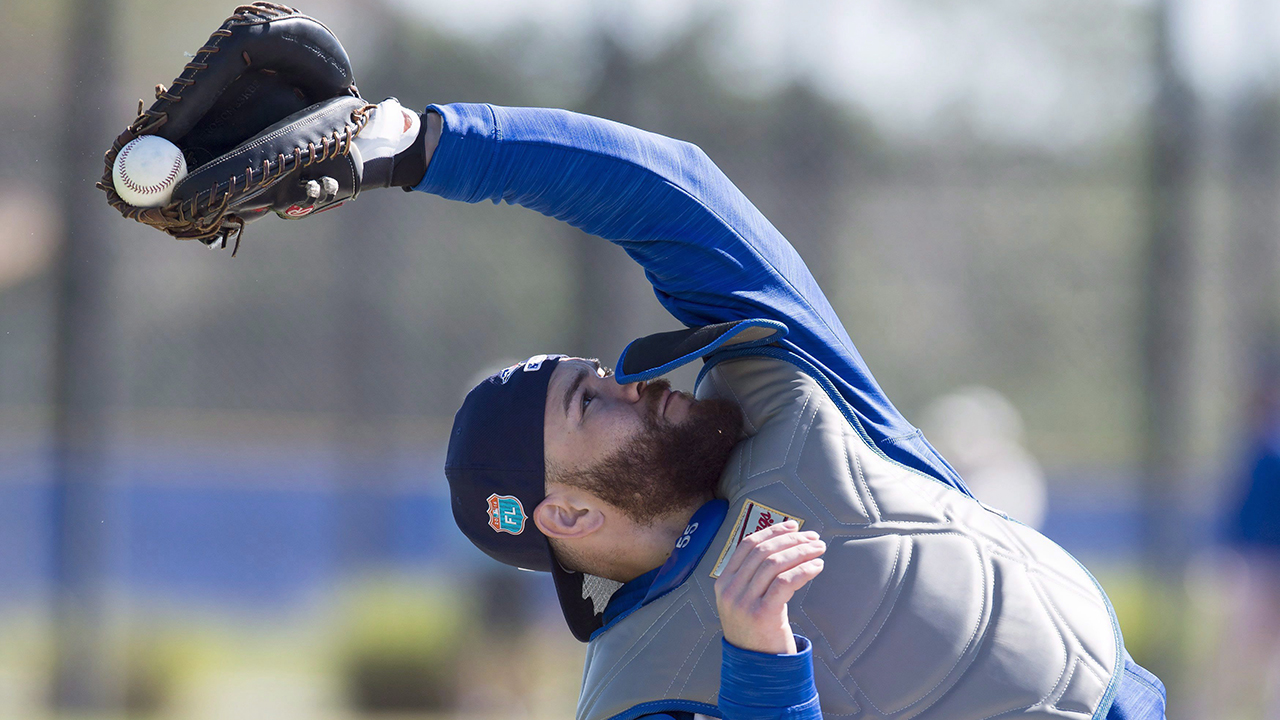 Russell Martin at spring training last month. (Frank Gunn/CP)
"I wouldn't say I wore down last season, as much as I had a leg injury that just never seemed to get right," said Martin, a one-time party boy turned fitness nut.
You'd think Martin would feel even more at home this season given the emphasis of the new administration on sports science. You can call him intrigued, in the very least. "Science is good," he said.
That curiosity led Martin to corner Huot, a friend of a friend, one day this winter. The two athletes were contemporaries – Huot, a year younger than Martin, hails from Longueuil, Que., and Martin winters in Montreal. They'd met a couple of years ago, and Huot says Martin told him one time that he'd just bought a condominium in Montreal with a 25-metre pool in the basement. "Twenty steps down from his place and – boom! – he had a perfect pool," said Huot, laughing. "I told him: 'Well, let me help you design a program, something that won't just help you physiologically but maybe put in some stuff that will make you a better ballplayer."
Huot didn't know much about baseball, but he knew Martin's type. "Russ is one of those guys who just loves physical activity," said Huot. "Russ is an athlete, first." So he asked Martin what parts of his body hurt most after the season was over. What parts did he use the most? Huot and Martin both realized the benefits of aqua-exercise – easy on the joints, muscle specific and relaxing. Huot asked Martin what single play would be the longest in a game for him. Martin guessed hitting a triple – so the pair designed short, explosive exercises that maxed out at the time Martin figured it would take him to run from home to third base.
Ask Martin about his focus in workouts and he'll talk about posture and ease of movement more than the weight room.
"Swimming's helped balance out my left and right shoulder," said Martin. "It's something I'm probably going to do, now, for the rest of my life."
---

Download it now: iOS | Android | Windows | Special Offer
---
Former Blue Jays slugger Carlos Delgado used to incorporate a regimen of laps into his daily workouts. Players for two decades have been doing aqua-exercises or swinging bats underwater in the deep end of a pool as a means of recovering from injuries. What's new is old in this game, and what's old is new, but you really never can stop learning; you can never close your mind.
"Let me tell you something," Huot said, "there's this charisma about Russ, this thing that makes it difficult to explain outside of the sports world. There is something powerful about him.
"I don't know much about baseball, but Russ has a good ear," Huot said, continuing. "You tell him something once – like, keep your elbow higher, get your bum higher out of the water, keep your core strong – and he does it the next time. It was amazing, to me, to work with a guy who was a real athlete."
You'll note Huot's emphasis was on the word 'athlete,' not 'real.' Just like Russell Martin would want it.