Bo Bichette learned plenty during his interrupted first season of pro ball. But perhaps no lesson will stick with him longer than the importance of getting any malady outside the sport's usual aches and pains checked out.
Like many athletes, the highly-regarded shortstop prospect selected by the Toronto Blue Jays in the second round of the 2016 draft is loath to complain about discomfort. He'll be far more careful now after he played through a case of appendicitis that caused his appendix to rupture last summer.
"I guess I'm lucky to be alive," says the Orlando native. "I was actually playing with it for a week and a half. It was hurting but I could play through it. I'm never one to complain about stuff, which in hindsight, I definitely should have."
The tipping point for Bichette came during a July 21 game against Atlanta in the rookie ball Gulf Coast League when he pulled himself from a contest, pausing a strong opening to his campaign.
"I could barely swing – I struck out on three pitches," he recalls. "I came back inside and said, 'Listen, I can't even bend down.' So, we went to the doctor and the doctor thought it was just a virus and that I needed to rest. We rested for another week and then I went and said, 'Hey, I need to get a CT scan,' and the CT scan said my appendix ruptured. I never had surgery because apparently my body absorbed (everything). So I went on with my life like nothing happened after that."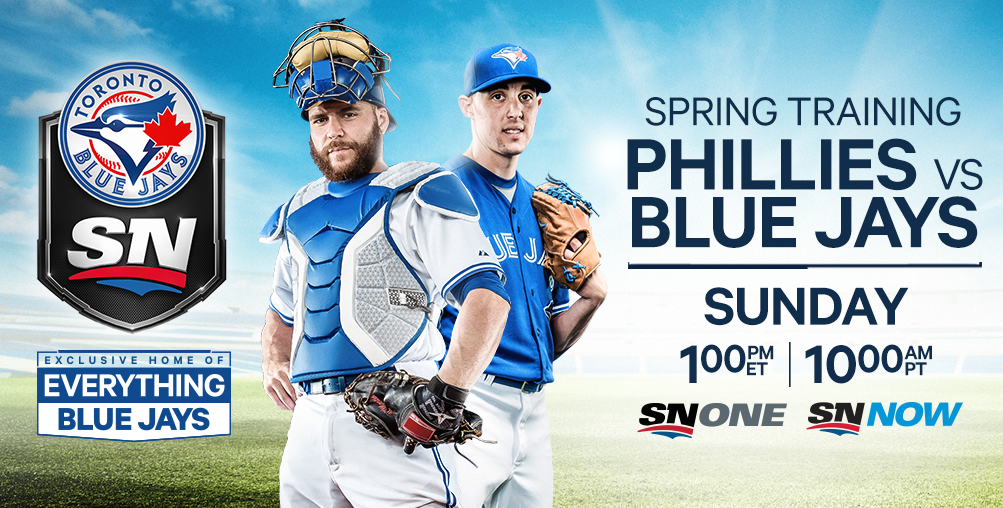 By the time the CT scan was taken Bichette was pain-free, but the Blue Jays still gave him extra rest as a precaution. He returned to play the final two games of the GCL season Aug. 29-30 in an unsuccessful attempt to push the Blue Jays into the playoffs.
Bichette's final numbers were a video game-like slash line of.427/.451/.732 with four homers and 36 RBIs in 22 games, generated by a vicious swing that features a leg kick reminiscent of Jose Bautista and Josh Donaldson.
"I'm not the biggest guy around. I'm barely six foot, if that, 190 pounds, so I've got to get everything I can out of my body," he explains. "So I let myself be natural and swing as hard as I can."
The Blue Jays' familiarity with that kind of swing made them "one of the few teams that I was very, very comfortable going to … with the way they teach hitting," he says.
"I have a lot of similarities to guys like Bautista and Donaldson and this organization is very lucky to see them up close everyday so they can learn from those guys," says Bichette, who says he declined offers to be selected earlier in the draft. "They're able to teach us in the minor-leagues to be athletic and be as natural as we can in the batter's box – help us be the best version of ourselves. I was really comfortable with that."
Bichette feared other organizations would force him to eliminate the leg kick and the Blue Jays haven't done that, although they do feel he's toned it down on his own since signing. In part that's to do to his focus on improving his two-strike approach, a point of emphasis for him 2017. In 82 at-bats last season he struck out 17 times, a K-rate of 20 per cent, and now when down in the count, his approach is to "take away my leg kick and let the ball get as deep as I can, and that helps me with my plate discipline and picking up breaking balls.
"I think that's probably the most important thing in baseball, if you can squeak out a few hits with two strikes, that can really make a difference in your season," he continues. "Everybody can hit without two strikes. Two strikes is definitely tough. These pitchers can put you away."
Keeping an eye on his progress from a distance will be Blue Jays shortstop Troy Tulowitzki, who first got to know Bichette when his father, Dante, was a coach with the Colorado Rockies.
Tulowitzki texted his congratulations to the younger Bichette after he was drafted and the two shared some off-season workouts at the Blue Jays spring facility in Dunedin.
"He'd be over at the Rockies facilities hitting on the backfields with me and now he's in this organization as a top prospect, playing the same position as me," says Tulowitzki. "It's cool, I love it. All those guys that are infielders coming up, you hear about this guy is a prospect, this and that. I've never been a guy to sit there and hide knowledge. I want them to have all the knowledge I have."
In Bichette he'll have an eager student.
Prior to his senior year at Lakewood High School, plenty of scouts told him he'd have to move off short to second or third, something he didn't accept. He worked hard to prove he can keep playing at the position and the Blue Jays are going to let him try and stick up the middle.
As for where he plays this year, the soon to be 19-year-old – his birthday is March 5 – has his eyes on short-season A Vancouver or maybe even full-season low-A Lansing.
"I've always shot for the stars," Bichette says, "so my goals are going to be pretty big this year."
—-
Young arms unlikely to make the team that have captured the eye of manager John Gibbons in camp so far?
"Chris Smith has a big arm. Everybody in the organization raves about him. Conner Greene, he looks like he's starting to mature now and he can take off fast. Guys like that with the big arms that are thought highly of in the organization. You get in a jam, you may need them, regardless of where they're at in their careers."
• Vladimir Guerrero Jr., has been working out in Dunedin since mid-January and has impressed fellow players with an uptick in his power.
• Eric Wedge is the organization's new field co-ordinator, moving over from his advisory role to replace the fired Doug Davis.
• Devon White, the graceful former Blue Jays centre-fielder, is getting back on the field as the hitting coach at triple-A Buffalo. It's his first coaching assignment in the club's farm system but he previously served as an outfield and base-running co-ordinator for the Nationals and White Sox.
• Gibbons' early impressions of catching prospect Reese McGuire? "I've been watching him. Looks like he can really swing the bat. He looks like a hitter, looks good behind the plate. I'd always heard good things about him but now you put your eyes on him and I like what I see. I've been very impressed."