TORONTO – Twenty-nine teams have reason to wonder how they missed on Paul Goldschmidt. Just a few years after the Arizona Diamondbacks selected the first baseman in the eighth round of the 2009 draft, he established himself as a perennial MVP candidate.
For Goldschmidt, though, there's not much mystery. He says the scouts were basically right: he wasn't a great player back then. He improved gradually, thanks to minor league coaches and regular reps.
"It just takes years and years," Goldschmidt said. "Even in Major League Baseball guys can actually keep improving because the more you see, the better you get, you learn from your mistakes, make small adjustments. It's not wholesale adjustments, it's just incremental changes."
Those changes continued long after he made the big leagues.
"Every single player comes up from the minor leagues and you were probably the best player on your team," Goldschmidt says. "You get to the big leagues and you're the worst."
Not for long in this case. Goldschmidt hit eight homers with an .808 OPS as a rookie and followed that up with a 20-homer sophomore season. Then he truly broke out, finishing as the runner-up in NL MVP voting twice in the next three seasons.
Goldschmidt discussed his evolution as a hitter, watching Buster Posey and the challenge of facing Clayton Kershaw in a recent interview with Sportsnet…
Ten years ago you're taken in the 49th round by the Dodgers (he did not sign). How are you a different player now?
I think there's both a lot of similarities and a lot of differences. You're so immature in high school. I was 18 years old. You don't know anything. You've never played college or professional baseball. You're just doing the best you can at that age at that time, but you don't have the knowledge or experience. That's the biggest change.
You start to learn every year, every day. I went to college for three years, played in some wood bat leagues in the summer, got some exposure, but really you get to pro ball and now you have no idea. It's different.
For example, at the time you were coming out of high school would you have been able to catch up to a 95 mph fastball?

I'm sure I'd have caught up once in a while, but you're not as consistent. I think that's the basic thing. With velocity I believe that the more you see it, the more your timing gets used to it and your eyes get used to it and your swing conforms to that. You can do it but you're just not as consistent.
There's very few guys that are doing it (in high school). Growing up in Texas there were probably a few more than other parts of the country because there's a lot of talent there, but you just don't see it as much. In college you see it a little more often and in pro ball the same and as you move up the levels, more guys are doing that, more guys are throwing sliders or change-ups, inside, outside. You just make small adjustments and adapt just by doing it every day.
Is that the basic approach, because to be able to hit Clayton Kershaw or Madison Bumgarner you might think there's some big change you have to make, but maybe it is just smaller ones?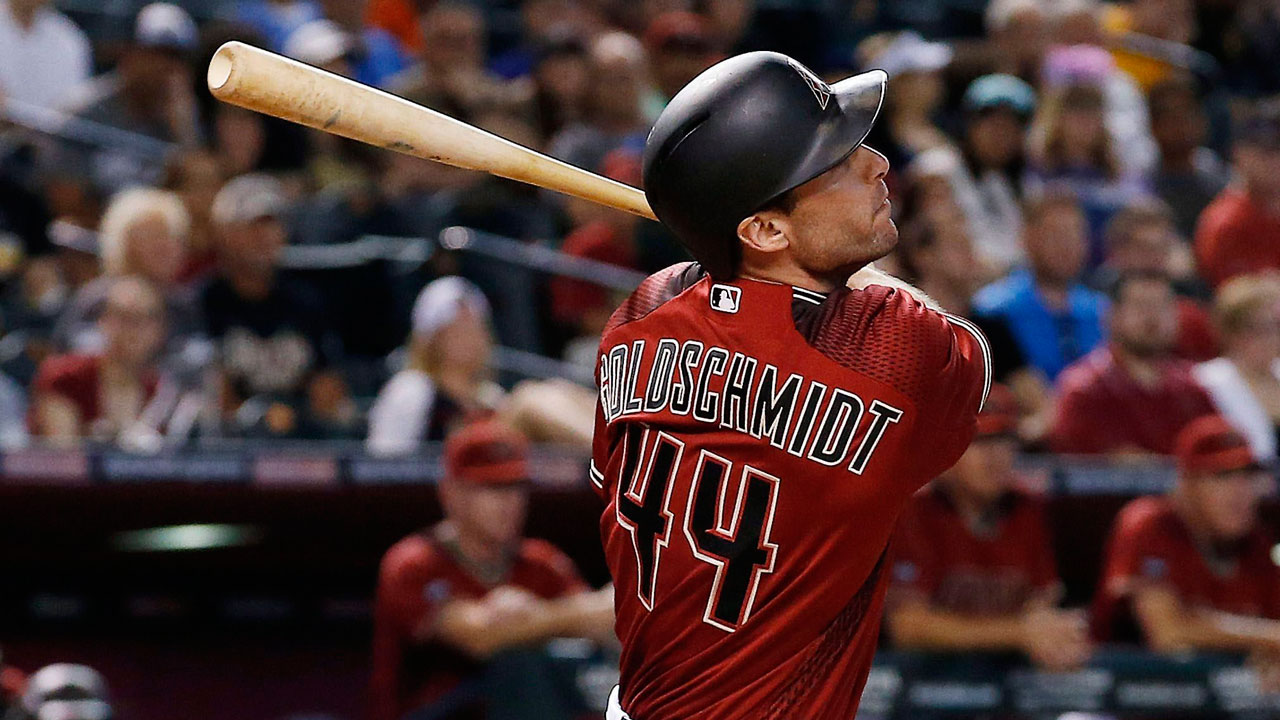 Yeah. I would say that. Maybe there's guys that did make wholesale changes, but I think for the majority of guys it's over time getting incrementally better, getting more consistent, understanding their swing, making adjustments quicker.
Instead of it taking a week to make an adjustment, maybe after that it's three days and maybe then you can make an adjustment in a day or two and then maybe after a game and then maybe in-game and in an at bat. Everything just cleans up. I use the word consistent.
You watch a guy hit – let's just say a college guy or a high schooler – one day he's really, really good. That swing could possibly play in the big leagues pretty quickly and then the next day could be different. You're like 'wow, obviously that won't work.'
You play 162 games a year in the big leagues, 140 in the minors. You have to show up every day. If you take time off mentally or physically it's going to catch up to you. That's the consistent part.
Then you're taken in the eighth round by the Diamondbacks. Looking back it seems like 29 teams made a mistake. Did you ever find a way to explain that?
I think that was probably about where I deserved to go at that time. I was more inconsistent than I would have liked to be, especially my junior year. My sophomore year was definitely more consistent, I might have been able to go a little higher. If I'm being honest of course I would have loved to be drafted higher, but you look at other guys and how they compared with their stats and how they played, I think the scouts have a pretty good idea of what they're doing. They're seeing everyone out there. Nothing's a sure thing. There's guys that are drafted very high that don't make it. There's guys drafted lower than me (who succeed).
I just tried to keep improving. I wasn't concerned with when or where I was drafted. It was just 'let's go play.' I was happy to have the opportunity with the Diamondbacks – not just to be drafted, but to play every day. Just one or two off days a year. Five hundred at bats. Great coaching. I can't say enough about the development this organization has. The hitting coach I had for two years was Alan Zinter who's now the hitting coach with the Padres. Such a great guy. There's a lot of things that go into it. It wasn't just me improving on my own. A lot of the coaches, manager, Alan Zinter had a great effect on me, teammates, hitting coordinator.
There's a lot that goes into it. You might say 'this kid figured it out,' but no. I had to be given those at bats and keep going in there. There were times I struggled. I had to be given help.
Do you watch other hitters to learn about hitting? Is that part of the way you approach your offence?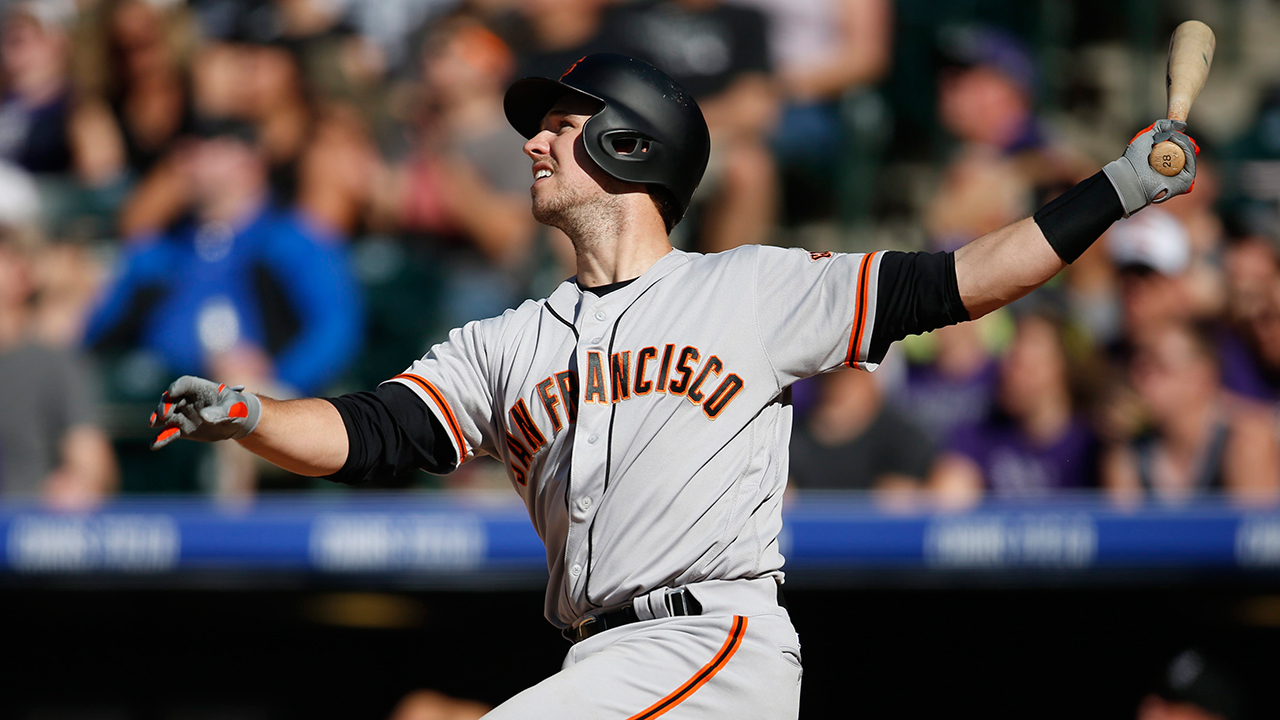 For sure. Especially right-handed hitters (although) I'll watch lefties, too. Being at first base I'm spoiled. If they get to first I can say 'hey, what do you do in this situation.' Guys are pretty open to sharing. Everyone's a little different. I've tried to reach out to guys in the off-season and get their numbers. You ask guys that have been around, guys that have been successful.
My favourite guy probably to watch is (Buster) Posey. We play them 18 times a year, a right-handed hitter, a smart hitter, but I'll take anyone. You get Hunter Pence, which is a completely different thing than what Posey does, but you talk to him and he's a super smart hitter who knows the game.
You guys have got Tulo here now. Playing against him and watching him in Colorado. At times it's not even asking, it's just watching what they do and seeing how they go about their business. Of course there's Miguel Cabrera who I don't get to see that much. He's unbelievable. (Mike) Trout, of course. You take the best hitters in the game and if they come on TV I'm watching. I could go on and on.
As a hitter, do you like watching good pitchers, or is it more that they're the opposition?
There's the competitiveness, but there's a lot of respect for what they do. You watch the best guys out there and it's different, but it's the same. They're out there competing. I definitely enjoy it.
There's certain guys that come on and you're like 'alright I'm going to watch.' Speaking of guys in our division, the guys we see the most like (Clayton) Kershaw and (Madison) Bumgarner, those guys are two of the best pitchers in the game. The Giants now have (Johnny) Cueto and (Jeff) Samardzija so we see those guys all the time. I'm sure I'm leaving some other guys out.
There's definitely a mutual respect. Even (Tuesday). (Marco) Estrada was throwing that change-up and it was just like 'wow, that's a really good pitch.' When you're in the box you've got that confidence that you can find a way on base, but there's an element of 'that's a really good pitch right there.'
What is it with Estrada? He's throwing 89, but when he's throwing the change is there a lot of deception?
There's definitely deception. I think it's a little bit of everything. There's a lot of ways to get guys out. When you see him you've got four pitchers that are all really good. The velo's not there on the fastball, but then he mixes that with location and knowing how to pitch. You face him and it's like 'man, I didn't really get anything I can drive.' You'd rather face a pitch right down the middle no matter what velo it's at rather than a guy who's just painting the corners: in, out, up, down. He does that probably as good as anyone.
What about Kershaw? What's it like facing him?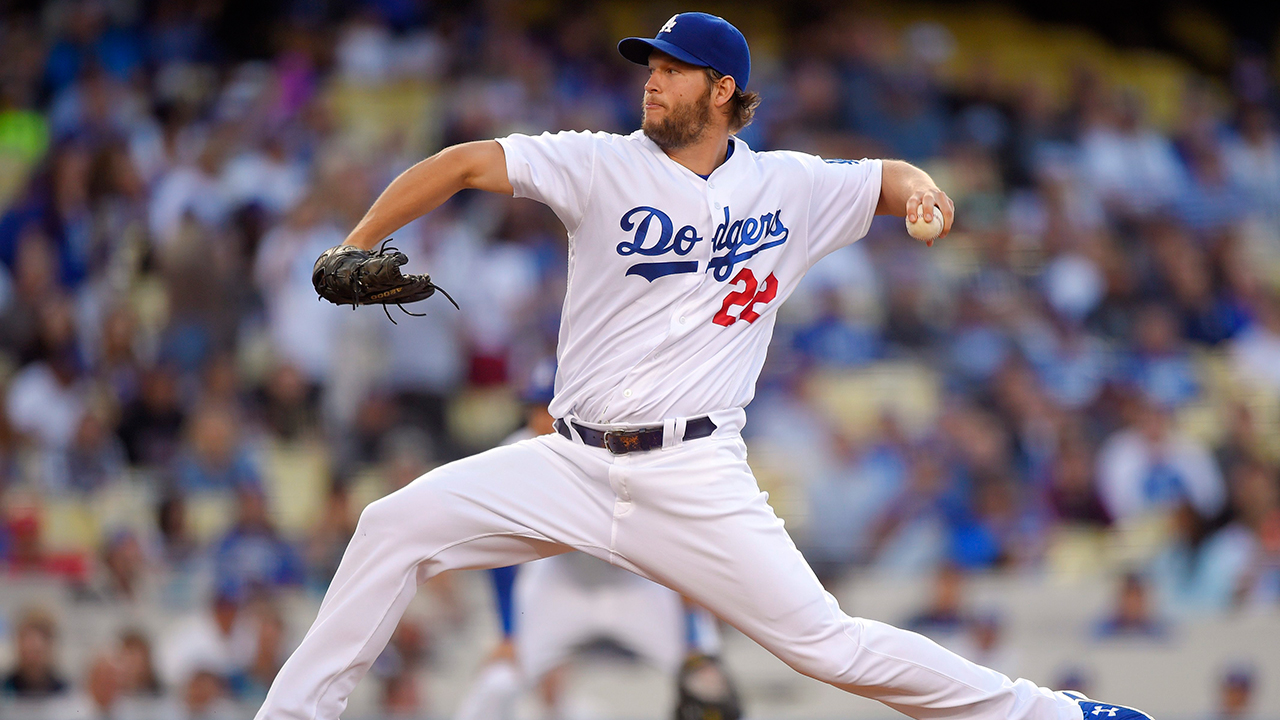 He's got pretty much everything. His stuff's really good. His location, too. He doesn't make very many mistakes.
But it's not like he's (Noah) Syndergaard throwing 101 mph. I guess the off-speed separates him?
There's not many pitches over the middle of the plate and when he's out of the zone, he's barely out of the zone, too. He's a combination of having the command but also having good stuff.