NEW YORK — Former Montreal star Tim Raines along with Jeff Bagwell, and Ivan Rodriguez have been elected to baseball's Hall of Fame, earning the honour as Trevor Hoffman and another Expos great, Vladimir Guerrero, fell just short.
Steroids-tainted stars Barry Bonds and Roger Clemens were passed over for the fifth straight year by the Baseball Writers' Association of America. But they received significantly more votes this time and could be in position to gain election in coming years.
Bagwell, on the ballot for the seventh time after falling 15 votes short last year, received 381 of 442 votes for 86.2 per cent. Players needed 75 per cent, which came to 332 votes this year.
In his 10th and final year of eligibility, Raines was on 380 ballots (86 per cent). Rodriguez received 336 votes (76 per cent) to join Johnny Bench in 1989 as the only catchers elected on the first ballot.
Hoffman was five votes shy and Guerrero 15 short.
Edgar Martinez was next at 58.6 per cent, followed by Clemens at 54.1 per cent, Bonds at 53.8 per cent, Mike Mussina at 51.8 per cent, Curt Schilling at 45 per cent, Lee Smith at 34.2 per cent and Manny Ramirez at 23.8 per cent.
Players will be inducted July 30 during ceremonies at Cooperstown along with former Commissioner Bud Selig and retired Kansas City and Atlanta Braves executive John Schuerholz, both elected last month by a veterans committee.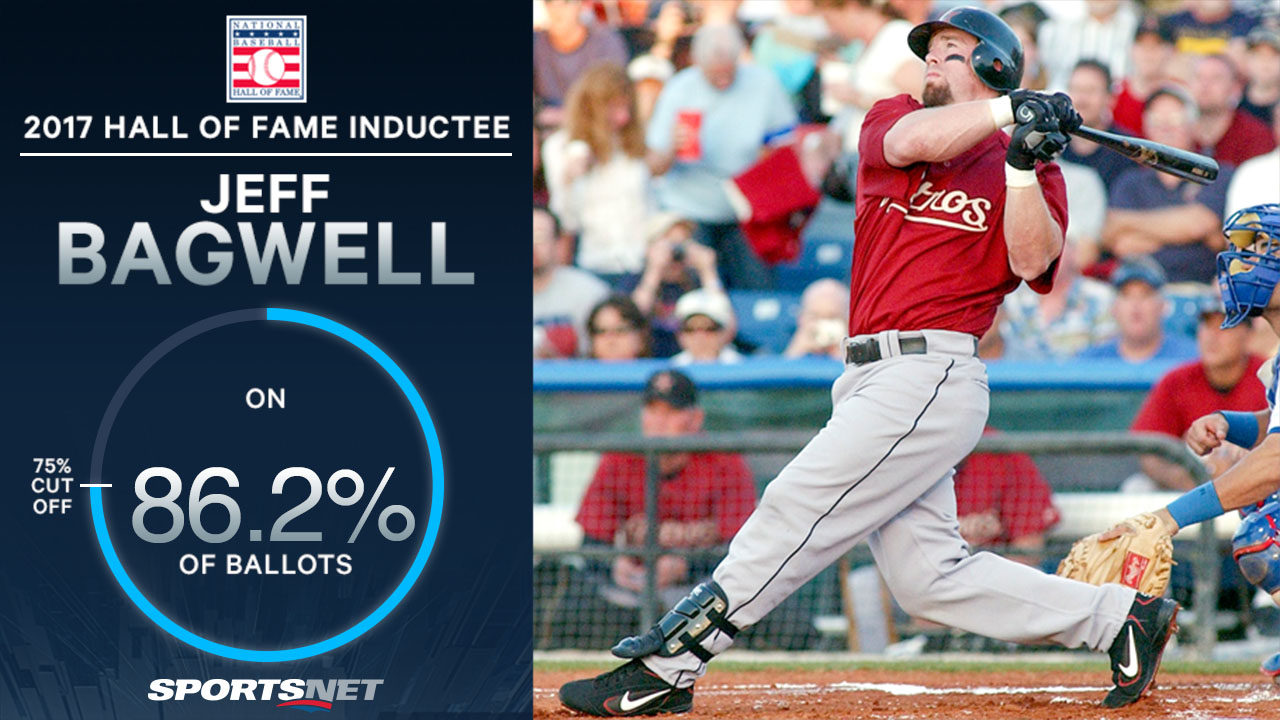 Bagwell was a four-time All-Star who spent his entire career with Houston, finishing with a .297 batting average, 401 homers and 1,401 RBIs.
Raines, fifth in career stolen bases, was a seven-time All-Star and the 1986 NL batting champion. He spent 13 of 23 big league seasons with the Montreal Expos, who left Canada to become the Washington Nationals for the 2005 season, and joins Andre Dawson and Gary Carter as the only players to enter the Hall representing the Expos.
Raines hit .294 with a .385 on-base percentage, playing during a time when Rickey Henderson was the sport's dominant speedster.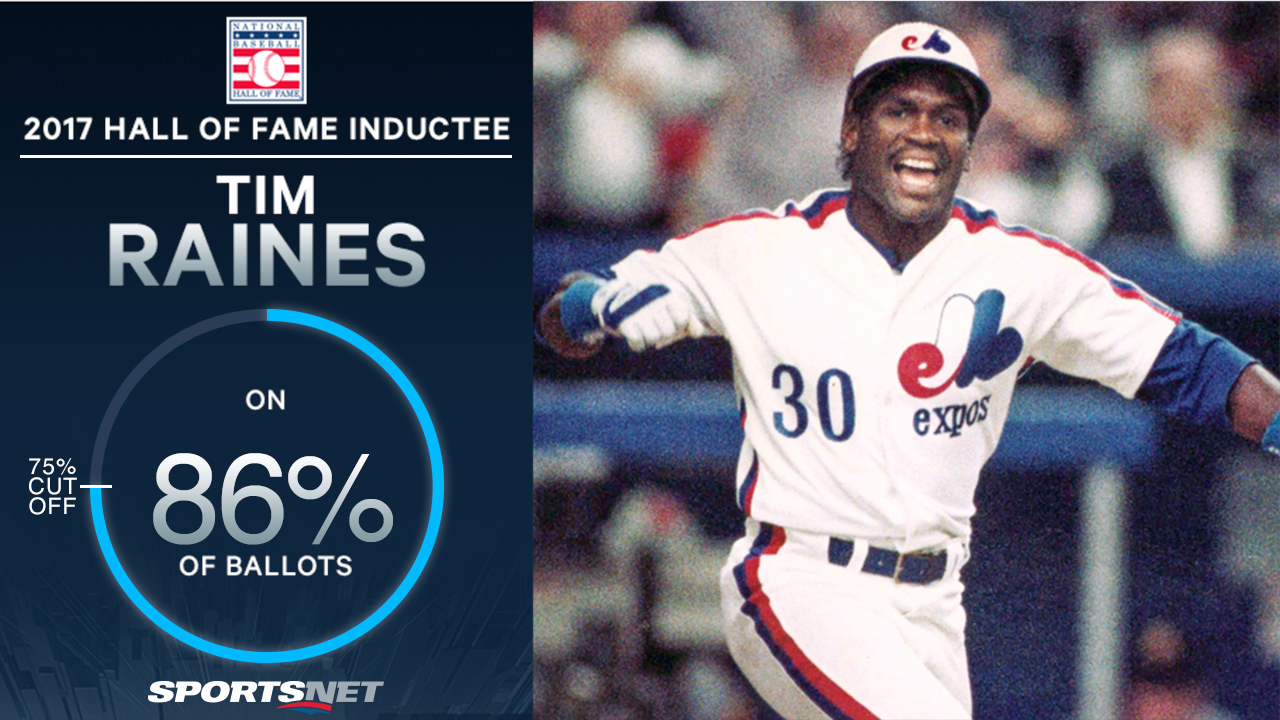 Rodriguez, a 14-time All-Star who hit .296 with 311 homers and 1,332 RBIs, was never disciplined for PEDs but former Texas teammate Jose Canseco alleged in a 2005 book that he injected the catcher with steroids. Asked whether he was on the list of players who allegedly tested positive for steroids during baseball's 2003 survey, Rodriguez said in 2009: "Only God knows."
Bonds, a seven-time MVP who holds the season and career home run records, received 36.2 per cent in his initial appearance, in 2013, and jumped from 44.3 per cent last year. Clemens, a seven-time Cy Young Award winner, rose from 45.2 per cent last year.
Bonds was indicted on charges he lied to a grand jury in 2003 when he denied using PEDs, but a jury failed to reach a verdict on three counts he made false statements and convicted him on one obstruction of justice count, finding he gave an evasive answer. The conviction was overturned appeal in 2015.
Clemens was acquitted on one count of obstruction of Congress, three counts of making false statements to Congress and two counts of perjury, all stemming from his denials of drug use.
A 12-time All-Star on the ballot for the first time, Ramirez was twice suspended for violating baseball's drug agreement. He helped the Boston Red Sox win World Series titles in 2004 and '07, the first for the franchise since 1918, and hit .312 with 555 home runs and 1,831 RBIs in 19 big league seasons.
Several notable players will join them in the competition for votes in upcoming years: Chipper Jones in 2018, Mariano Rivera and Roy Halladay in 2019, and Derek Jeter in 2020.