TORONTO – The Toronto Blue Jays are poised to make a playoff push after bolstering their starting rotation in a bold trade for a former Cy Young Award winner.
Days after trading for Troy Tulowitzki, the Blue Jays officially acquired David Price from the Detroit Tigers in a deal that addresses Toronto's most glaring need while costing the Blue Jays three well-regarded left-handed pitching prospects.
Top prospect Daniel Norris goes to Detroit in the deal along with fellow southpaws Matt Boyd and Jairo Labourt. For GM Alex Anthopoulos it was a hefty price worth paying.
"I like the way the team is coming together," Anthopoulos said Thursday. "I like the group. I like the mix, from character and makeup to talent, athleticism, defence, all those type of things, I like the mix that we have right now. Adding David Price? Who wouldn't be pleased with that?"
The Blue Jays are 51-51, but they trail the Minnesota Twins by just 2.0 games in the Wild Card race. With Price and Tulowitzki around, the Blue Jays are viewed by rival executives as a legitimate playoff threat despite their mediocre record.
The move also invigorated a team looking to make the most of the season's final 60 games.
"Being in Colorado for as long as I was, we never made any moves like that," Tulowitzki said. "We had some times when we were coming down the stretch run and still in it, but we stuck with our team. So to hear that we got David today is obviously a huge acquisition. It's exciting."
Josh Donaldson could barely believe the news when he first heard that Price would join a roster that already includes its fair share of stars.
"It feels like you're almost playing fantasy baseball, you know what I mean?" Donaldson said. "But that being said you've still got to go out there and win games and the goal is to score more runs than the other team and we need to continue to figure out a way to do that."
Like Donaldson, manager John Gibbons was in disbelief when he first heard the news. While Anthopoulos must balance future assets against present needs, the Blue Jays are all-in for 2015 if you ask Gibbons.
"Oh yeah. No doubt," he said. "I thought we were all-in coming into the season, too."
Price, the top starter available on the trade market, is set to hit free agency following the 2015 season, at which point the Blue Jays will be ineligible to obtain draft pick compensation. There's no indication that the Blue Jays have had any talks about a possible extension with Price, who shares an agent with fellow 2012 Cy Young winner R.A. Dickey.
Price has yet to arrive in Toronto, but he's tentatively slated to make his Blue Jays debut Sunday against the Kansas City Royals or Monday against the Minnesota Twins.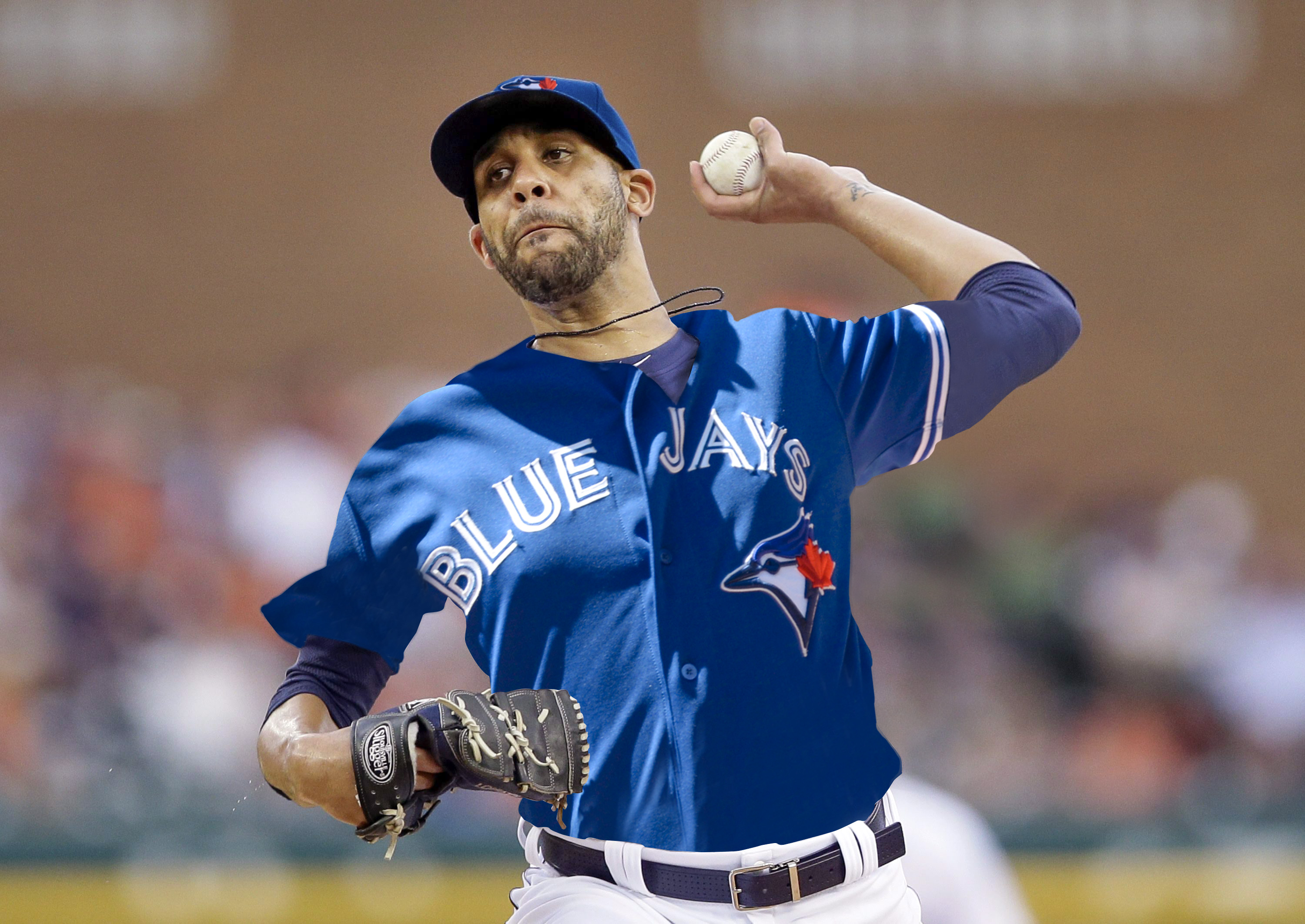 The 29-year-old has a 2.53 ERA with 138 strikeouts and 29 walks in 146 innings this season. He earns $19.75 million, of which approximately $6.6 million remains.
Norris, 22, debuted for the Blue Jays in 2014 and made Toronto's opening day starting rotation this year after impressing in spring training. He posted a 3.86 ERA in five starts, but battled command issues at times and had trouble pitching deep into games. In 16 starts at triple-A Buffalo, he posted a 4.27 ERA with 78 strikeouts and 41 walks in 90.2 innings.
Despite the ups and downs of 2015, the Tigers get a potential frontline starter in Norris, who ranked 18th among all MLB prospects on Baseball America's recently-published list. He'll make his Tigers debut Sunday, replacing Price.
Boyd debuted with the Blue Jays this year, pitching well in his first start against the Texas Rangers before struggling badly against the Boston Red Sox the next time out. The 24-year-old has excelled in the upper minors this year, posting a 1.68 ERA with 107 strikeouts and 24 walks in 112.2 innings between double-A and triple-A.
Labourt isn't as advanced as the other two prospects in the deal, but he represented the Blue Jays at the Futures Game earlier in July. The 21-year-old has a 4.59 ERA with 70 strikeouts and 44 walks in 80.1 innings with the Dunedin Blue Jays this season.
All told, the Blue Jays gave up a lot to acquire Price, but the addition gives Gibbons hope that Toronto can end a recent run of good-but-not-good-enough teams.
"We've always really been average here, basically .500 in my tenure here," Gibbons said. "A couple seasons below, a couple seasons above, slightly above. That's basically average. In my heart and my mind I knew there were some areas we needed to upgrade to get over that hump a little bit, but you can't always do that."
Last year the Blue Jays couldn't pull off a big move, and they missed the playoffs for the 21st consecutive season. This time the Blue Jays are going for it.
There's lots of work ahead, but now there's no longer any doubt that the pieces are in place for a legitimate run at that long-awaited playoff berth.