When the Kansas City Royals took a 3-1 lead in the ALCS, many were wondering whether the Toronto Blue Jays could get some payback for 1985.
That post-season, the Blue Jays took a 3-1 lead in the best-of-seven ALCS but lost three straight, including two at home, to drop the series.
Well, it turns out that might not be the only parallel between the 1985 ALCS and the 2015 version, according to a reply on the popular Blue Jays blog called Bluebird Banter.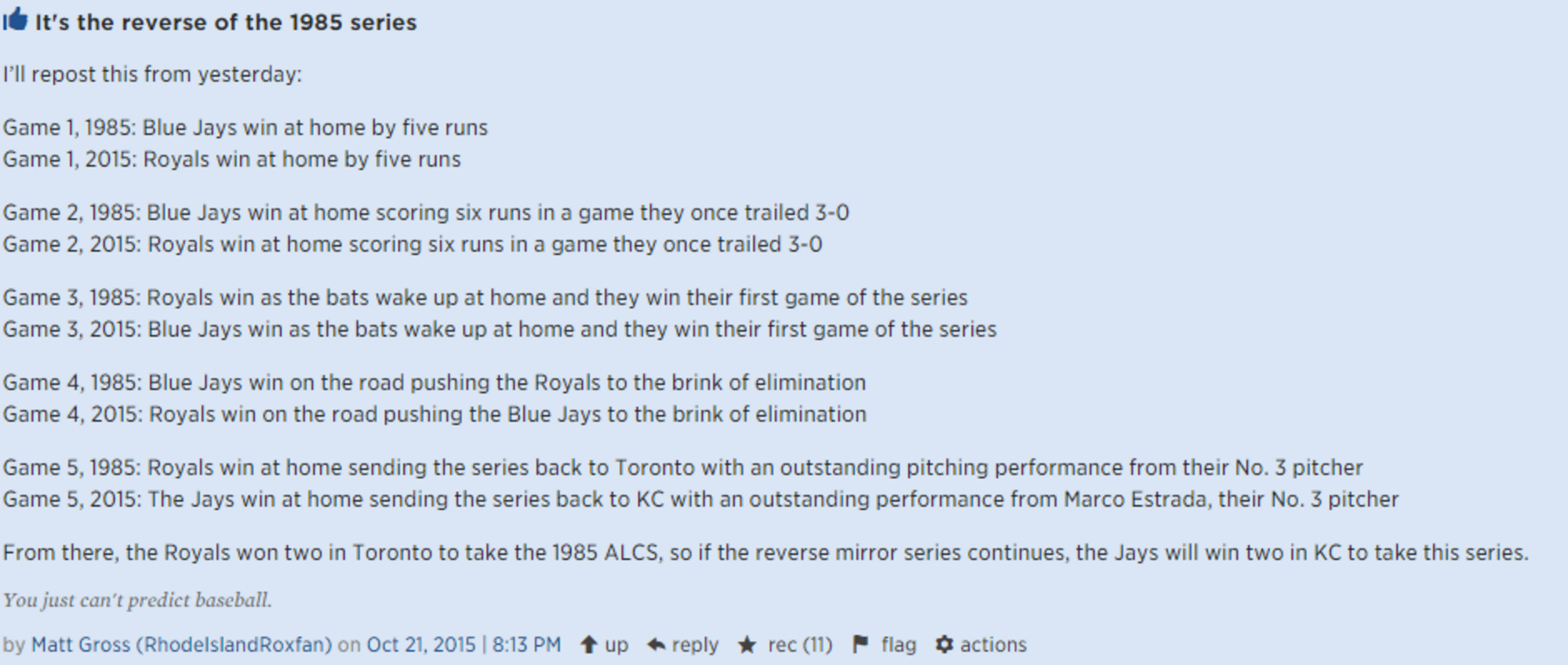 Zany, huh?
If the Blue Jays can pull off two road wins to close out the series, the parallels will get even weirder.
Game 6 takes place Friday night in Kansas City.