Huston Street follows the business side of baseball closely, and he has experience working with the MLB Players Association, but he took things to another level this spring. The 31-year-old closer decided to do away with an agent and represent himself in contract negotiations with the Los Angeles Angels.
More or less alone, Street looked at the market for elite relievers, weighed the risk of an extension against the benefits and exchanged figures with the Angels. While the MLBPA reached out to Street to have a quick conversation about the general ranges appropriate for a closer of his calibre, he was essentially flying solo.
Ultimately the sides didn't reach a deal before the season, at which point Street hired agent Alan Hendricks to pick up talks with owner Arte Moreno, GM Jerry Dipoto and the Angels' front office. Within a few weeks, Street had a two-year, $18 million extension.
Earlier this week I asked Street about the unusual process of negotiating on his own behalf, what he's learned from teammate Albert Pujols and why money means everything and nothing all at once:
On the process of representing himself
"It was enjoyable. It really was, and that has to do mainly with the way the Angels handled their business side of things and treated me with respect throughout the process, but were very honest and to the point which was really what I asked for. I said 'listen, you shoot me straight and I'll do the best to communicate.' I think I made some mistakes. You have to be very careful with how you actually address the media in that situation and I think I personally could have done a better job with that."
On how he sees the deal
"I set basic terms of what I thought was fair. I stuck to that and at the end of the day there was compromise and I think we ended up with something fair that, at least, I'm thrilled about. I couldn't be more thrilled."
On the benefit of hiring representation
"I think it probably put me at ease in a big way because I got to just focus on baseball and it allowed Alan to navigate the last bit. Without him, I'm not sure where the deal would have ended up."
"Once the season starts, every part of my day is planned, and I'm thankful that I didn't have to plan in there another 20 or 30 minutes to negotiate with the team. The main thing was I didn't want to become a distraction."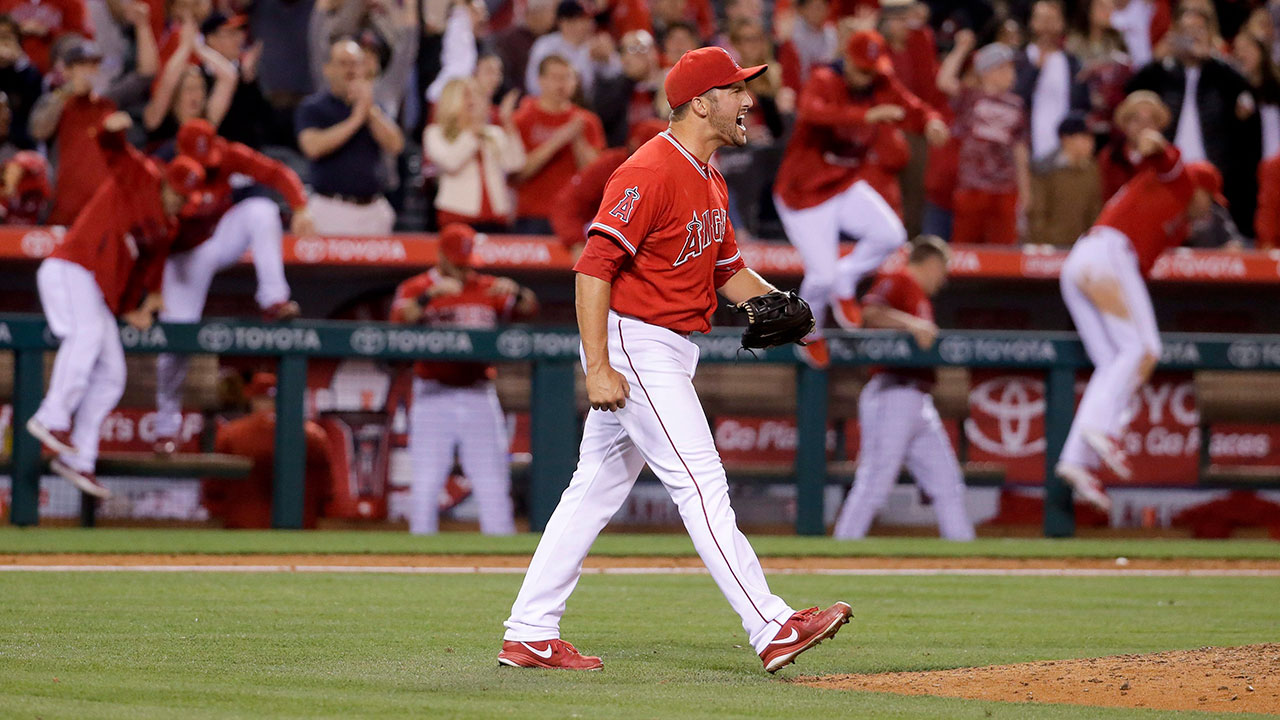 On his interest in the market for relief pitchers
"It's my life. It's my job. I think anybody who respects what they do for a living and is trying to be the best at it, they understand the market that they're in. And I always think that the people who are best at it never do it for the money. They never do it for the money. So it's an interesting crossroad to be fascinated by the money but also to not be driven by it at all. It makes it easier in a way, but you also feel a responsibility. In all business dealings there's fair and there's an understanding of fair. Now, fair can be a range. At the end of the day, though, what fair really means is when both sides are comfortable and happy with the deal. I think that's what good business deals are.
"You can be ruthless all you want, but in order to be ruthless for a long period of time, you have to be the best. You have to absolutely be the best. And there are some people who have made a career and a life and all kind of places doing it that way, but there's very few of them. That's why they're the best. I'm not saying I'm not the best. I just wanted to be an Angel, and I felt like that was the best situation for me in a lot of ways."
On how he values winning vs. money
"You look at Derek Jeter and look at Albert Pujols. Albert Pujols has been in this game for however many years, has made hundreds of millions of dollars already. Why does he still play? He plays because he loves to play. He plays because he has a desire to be the best. He's still trying to get better. We've got a number of guys like that in this clubhouse that I get to surround myself with and that makes you better. Being around those people is going to make me better as a player. It starts with your teammates, it really does, because that's what's going to win games. But you also have been in the game long enough to know that your teammates will change dramatically and there has to be a trust with the organization that they're going to replenish, that they're going to spend that money. And the Angels have shown that year-in and year-out they're committed to winning."