TORONTO – As a general rule, pitchers don't speak much on days they start. Wary of distracting or unnerving the starter, teammates give him more space than usual. Media members know better than to ask for an interview before starts. Often, everyone but the catcher and pitching coach will steer clear.
Before his start Tuesday night, Trent Thornton had a couple reasons to make an exception. Trevor Kelley, a friend and former teammate at the University of North Carolina, had been called up to the visiting Red Sox bullpen earlier that day. And in town to watch the Tar Heels alums was UNC coach Mike Fox.
Under those circumstances, Thornton was hardly about to hide in the clubhouse. Instead, he stood on the field beside Kelley catching up with the coach who helped them on their paths to the majors. The moments they spent together during batting practice brought back memories from college and validated the work required to get here. 
"It's a special brotherhood that you create in college all the way into the future," Thornton said after the game. "It's kind of crazy to think that him and I are in the big-leagues."
Thornton and Kelley first met in 2013 after Fox successfully recruited Thornton to UNC. Though small for a right-handed pitcher, Thornton had enough stuff to make an immediate impression on Kelley, then a sophomore.
"I knew right away that he was going to be a stud," Kelley recalled.
"He was really just a little guy then," Fox added. "Two pitches mainly, the fastball and that breaking ball. You really see guys fill out when they're 22, 23, 24 and you can see it with him. He's stronger now, throwing harder."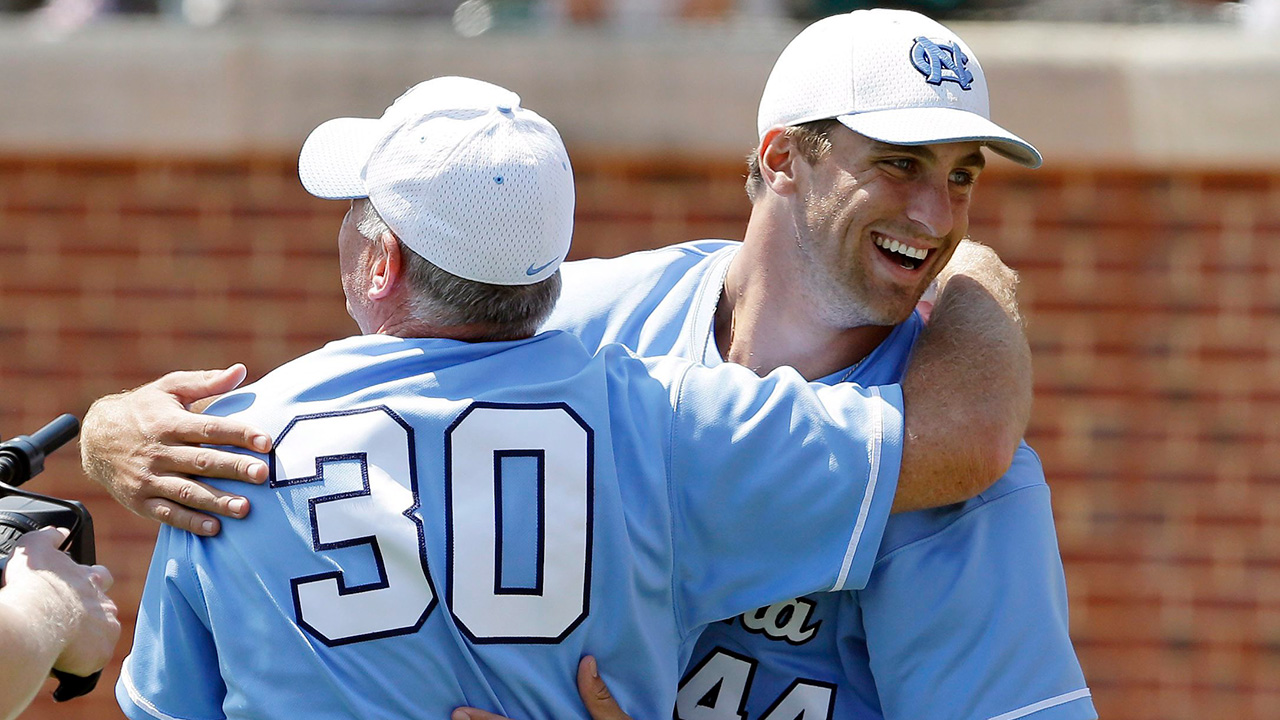 Even as a freshman, Thornton faced pressure to produce. With future big-leaguers including Pirates third baseman Colin Moran and A's outfielder Skye Bolt on a stacked roster, UNC had aspirations of winning the College World Series. 
When games were on the line, they turned to Thornton, who led the team with eight saves at age 19. He also started six games, going 12-1 with a 1.37 ERA on the season, but his coach remembers those saves with particular fondness.
"Freshman in the ACC and he handled the ninth inning," Fox said. "You could tell he had what it took to get hitters out. He competed and he had the stuff."
Thanks in large part to Thornton's pitching, the Tar Heels went 59-12 and reached the College World Series.
"He's the reason why we made it to Omaha that year," Kelley recalled. "Without him on our team, I don't think we make it. Actually we don't make it. And he's been doing it ever since. He's just an unbelievable pitcher and there's a reason why he's here and having the success that he's having. He's a baller."
Two years later, Thornton and Kelley were drafted with Thornton going in the fifth round to Houston and Kelley going in the 36th round to Boston. If Thornton was considered a prospect, the sidearming Kelley was a longshot at best. 
But a friendship persisted even after their days as teammates ended, and the two kept in touch regularly as they began their minor-league careers.
"He was a really good guy, really funny," Thornton said. "He's definitely one of my better friends from North Carolina."
When Kelley got married, Thornton was there.
"(College is) where you make your real friends and Trent's definitely one of them," Kelley said. "He's been a true friend since the day I met him."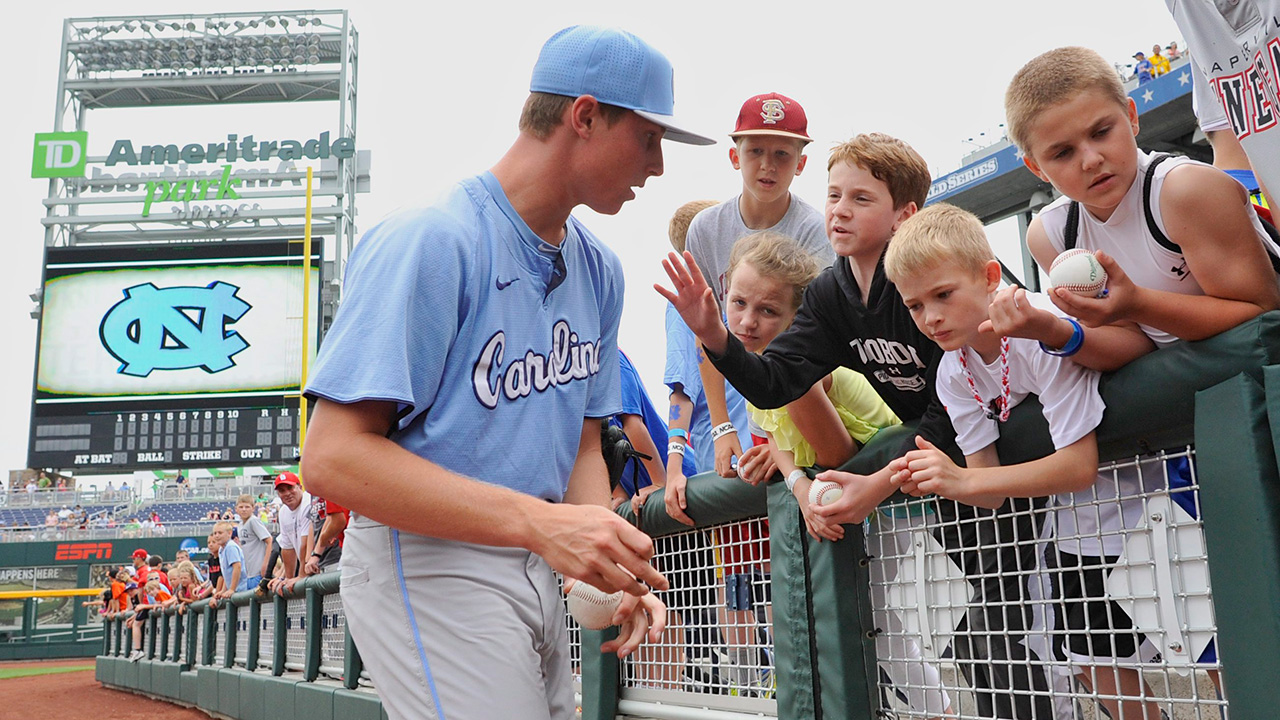 Late Sunday, when Kelley found out he was getting the call, he texted Fox to let his longtime coach know the good news. Realizing that two of their former pitchers had a chance to pitch in the same game, Fox booked a trip to Toronto.
"I've been to a few of these now," Fox said. "It's special to see."
Ultimately, the day didn't unfold exactly how Thornton or Kelley would have hoped. The Red Sox scored seven runs against Thornton, who may have been tipping his pitches. While Kelley made his major-league debut, he allowed three runs in one inning of work.
Plans for a celebratory dinner would have to wait–at least for a day. Whenever it happens, the former UNC teammates have lots more to discuss.
"He's a big-leaguer," Thornton said. "He made it. The next thing now is just sticking up here. You have to make adjustments — obviously I need to make some, too."
"Super, super happy for him," Thornton continued. "He deserves every bit of it."