This article first appeared in Sportsnet Magazine's MLB preview.
When "can't-miss" prospects struggle early, we can be quick to write them off. That's why some are ignoring Gregory Polanco mere months after he staked a claim as one of baseball's elite up-and-comers.
Yes, he faltered after earning a promotion in June, posting a .650 OPS with just seven home runs in 89 games. The results were anticlimactic for a player who began the season as a top-10 prospect, but don't let them deceive you: The 23-year-old is poised for a breakout season.
---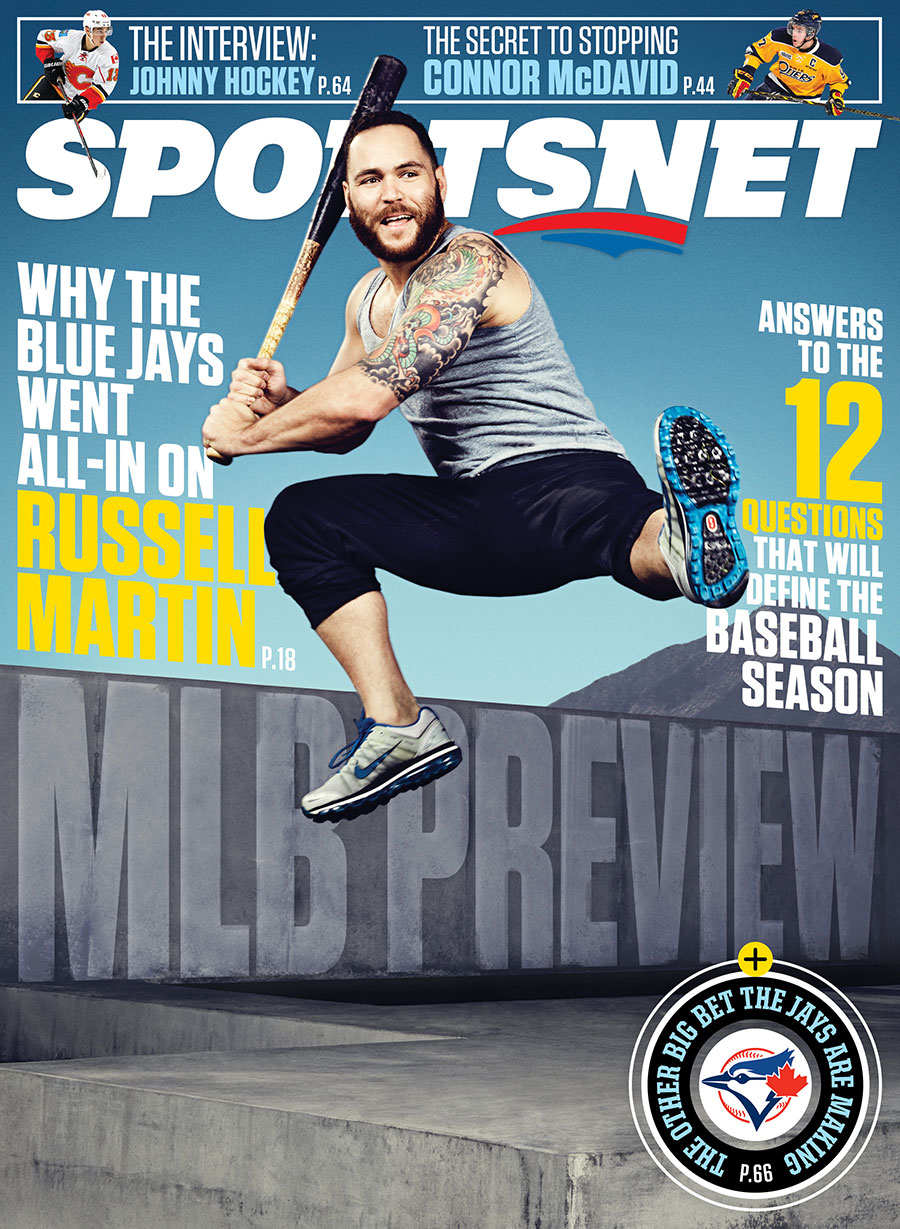 Sportsnet Magazine's MLB Preview: Why the Blue Jays went all in with Russell Martin, and answers to the 12 questions that will define the baseball season. Download it right now on your iOS or Android device, free to Sportsnet ONE subscribers.
---
The Pirates believe he can build on last year's slow start because he's eager to learn and immensely skilled. When asked to describe his right fielder, Pittsburgh manager Clint Hurdle rhymes off one skill after the other: solid defender, good baserunner, contact hitter who commands the zone. And with the exception of his advanced throwing arm, the physical tools are still improving.
"Everything else is still growing," Hurdle says. "I think there's room for improvement on bat-to-ball contact, average. Power will grow as he continues to develop strength and learn the pitchers. There's a lot of upside in the young man."
While big-league teams are divided on just how soon Polanco will realize the potential, most expect it will happen sooner or later. The opportunity's there, too. The trade of Travis Snider opened up right field for Polanco alongside a pair of star-calibre players in Andrew McCutchen and Starling Marte. He'll get plenty of chances to prove last year was a bump in the road.
It's one thing to write off a one-dimensional slugger like Brandon Wood or Delmon Young, but players with a broad base of skills often take time to develop. Like Polanco, Alex Gordon and Carlos Gomez had forgettable rookie seasons despite their top-prospect status. But their multi-tool games allowed them to evolve into all-star outfielders. The Pirates believe Polanco could do the same as soon as 2015.