As the MLB off-season crawls along, the two biggest prizes on the free agent market have yet to land contracts.
Despite the lack of action at the very top of the class, there have been a number of significant deals handed out this winter, with the likes of Josh Donaldson, Michael Brantley, and Nelson Cruz joining new teams. From Bryce Harper and Manny Machado on down, there are still plenty of impact players remaining as teams look to bolster their rosters. Here are the top 10 unsigned position players…
Position: Outfield
Age: 26
2018 stats: GP: 159 | Slash line: .249/.393/.496 | HR: 34 | RBI: 100 | SB: 13
Former Team: Washington Nationals
Potential Fits: Nationals, Phillies, White Sox
The biggest fish in the free agent sea has yet to find a home but the rumours are starting to heat up. Harper is coming off a down year by his standards, hitting just .249. His OPS still rang in at a strong .889, buoyed by a league-high 130 walks.
Harper is a perennial MVP candidate and only turned 26 a few months ago. He's still set to sign that historic contract he covets, the only question is in what city? He's reportedly already rejected a deal worth upwards of $300 million from the Nationals.
The latest: Washington has increased its $300-million offer in the Harper sweepstakes
Position: Shortstop/Third base
Age: 26
2018 stats: GP: 162 | Slash line: .297/.367/.538 | HR: 37 | RBI: 107 | SB: 14
Former Team: Los Angeles Dodgers
Potential Fits: Yankees, White Sox, Phillies
Harper would be by far the best free agent in most classes, but Machado's presence on this list makes the top spot more of a toss up. The 26-year-old infielder has been one of MLB's best players for years now and is set to break the bank on a mega deal even if hustling isn't really his thing. A four-time all-star, Machado's value is bolstered even further since he plays a premium defensive position. The former Baltimore Oriole is a franchise-altering player, but his asking price makes him a realistic option for only a handful of teams.
The latest: Most around MLB believe Machado will join Yankees
Position: Outfield
Age: 30
2018 stats: GP: 113 | Slash line: .257/.316/.484 | HR: 21 | RBI: 65 | SB: 13
Former Team: Arizona Diamondbacks
Potential Fits: Rockies, Giants, Mets
Pollock was enjoying a torrid start to the 2018 season before a thumb injury cost him half of May and all of June. The former first-round pick didn't look like the same player after returning, posting a .699 OPS after the all-star break. Despite the injury history (Pollock has played 140 games or more just once in his career), he remains a very intriguing free agent due to his offensive potential, defensive prowess and speed on the bases. Pollock is the embodiment of a high-risk, high-reward signing.
The latest: Recent chatter has been minimal, but Pollock appears to be looking for a Lorenzo Cain-type deal
Ben Nicholson-Smith is Sportsnet's baseball editor. Arden Zwelling is a senior writer. Together, they bring you the most in-depth Blue Jays podcast in the league, covering off all the latest news with opinion and analysis, as well as interviews with other insiders and team members.
Position: Catcher
Age: 29
2018 stats: GP: 140 | Slash line: .241/.349/.466 | HR: 24 | RBI: 68 | SB: 2
Former Team: Los Angeles Dodgers
Potential Fits: Dodgers, Astros, Brewers
Catchers who can hit are hard to come by, which makes Grandal stand out among his peers. The 29-year-old led all National League catchers in home runs last season and has hit at least 22 in each of the past three years. He had a rough go of it both at the plate and behind it during the Dodgers' 2018 playoff run, with Los Angeles fans serenading him with "We want Austin" chants in reference to backup Austin Barnes.
The market has not been kind to Grandal, who reportedly turned down a four-year, $60-million offer from the Mets. After declining a qualifying offer from the Dodgers, Grandal is now tied to draft pick compensation should he sign elsewhere, and that could be another reason for stalled negotiations.
The latest: Grandal might not see an offer better than the Mets' $60-million proposal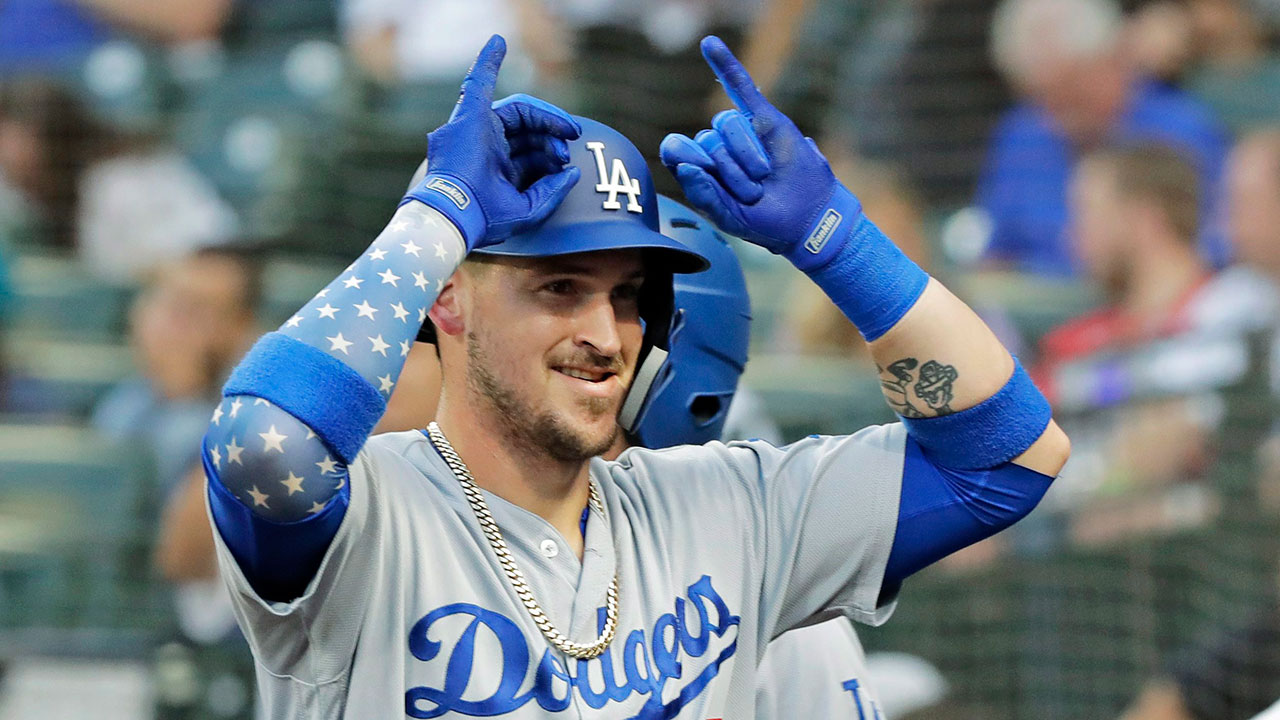 Position: Utility
Age: 29
2018 stats: GP: 145 | Slash line: .247/.324/.409 | HR: 16 | RBI: 68 | SB: 2
Former Team: Houston Astros
Potential Fits: Too many to list
The ultimate Swiss Army knife, Gonzalez can play all over the diamond and hit anywhere in a batting order. If your favourite team has a hole on the roster, chances are Gonzalez could be a strong option to fill it. He took a step back from his breakout 2017 campaign, but he put together a strong second half in 2018 with an .844 OPS. The switch-hitter's price might be high for a utility player, but there's no doubting what a luxury it is to have the flexibility he brings to a roster.
The latest: Gonzalez's versatility may give him the edge in a crowded second base market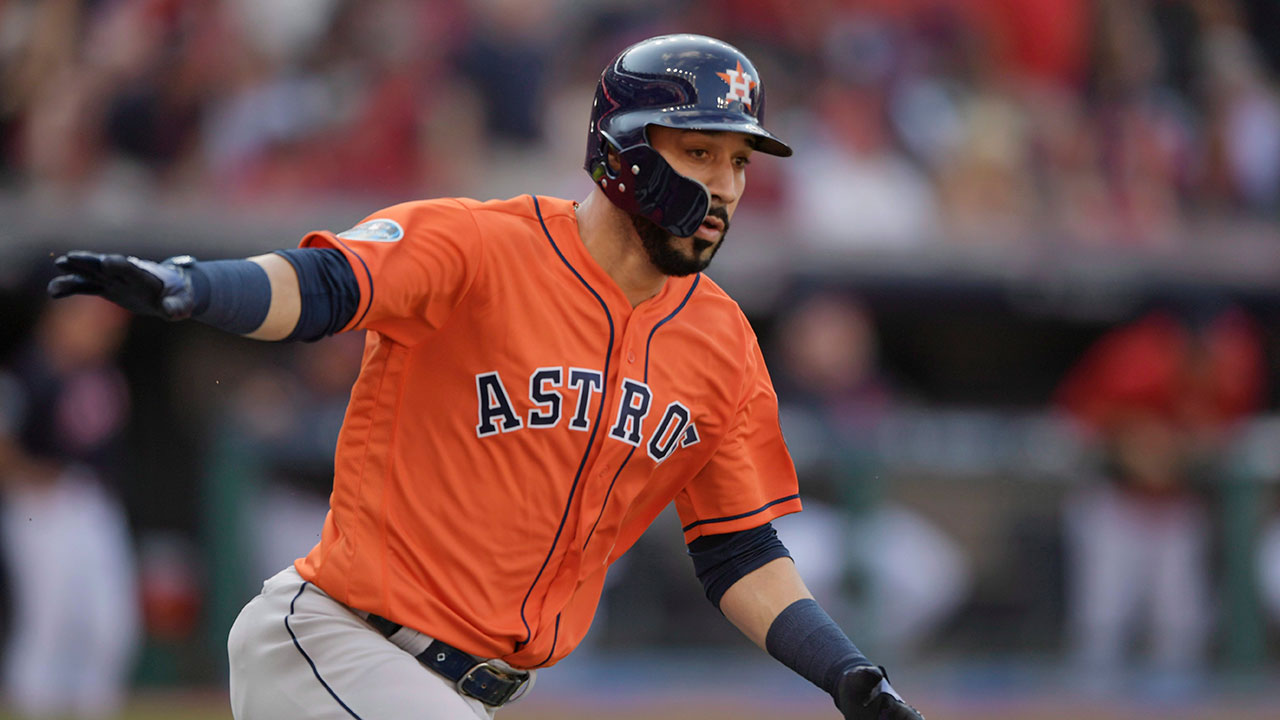 Position: Second base
Age: 30
2018 stats: GP: 128 | Slash line: .276/.321/.428 | HR: 15 | RBI: 62 | SB: 6
Former Team: Colorado Rockies
Potential Fits: Cubs, Nationals, Dodgers
LeMahieu certainly won't wow you with power, having hit a combined 40 home runs over the past four seasons while playing in the Colorado altitude. What he will do is put the ball in play and give you a batting average around .300. While his 2016 batting-title-winning season is an outlier, LeMahieu remains a hit machine. Top it off with Gold Glove-calibre defence at second base and you have a valuable piece to deploy at or near the top of your lineup every night.
The latest: No recent rumours or rumblings but the Dodgers have had at least some interest
Position: Second base
Age: 34
2018 stats: GP: 157 | Slash line: .267/.353/.448 | HR: 23 | RBI: 99 | SB: 0
Former Team: Oakland Athletics
Potential Fits: Brewers, Nationals, Dodgers
Lowrie exploded out of the gate in 2018, posting a .979 OPS over the first month of the season. He was a huge part of an Athletics offence that scored the fourth-most runs in MLB last year, batting in the third spot in the order in 146 of his 157 appearances. Lowrie's age will hold him back from inking a long-term contract, but the all-star brings value as a switch-hitter with plenty of experience.
The latest: Lowrie has been in talks with multiple teams, including the Brewers, and it looks like a return to Oakland won't be in the cards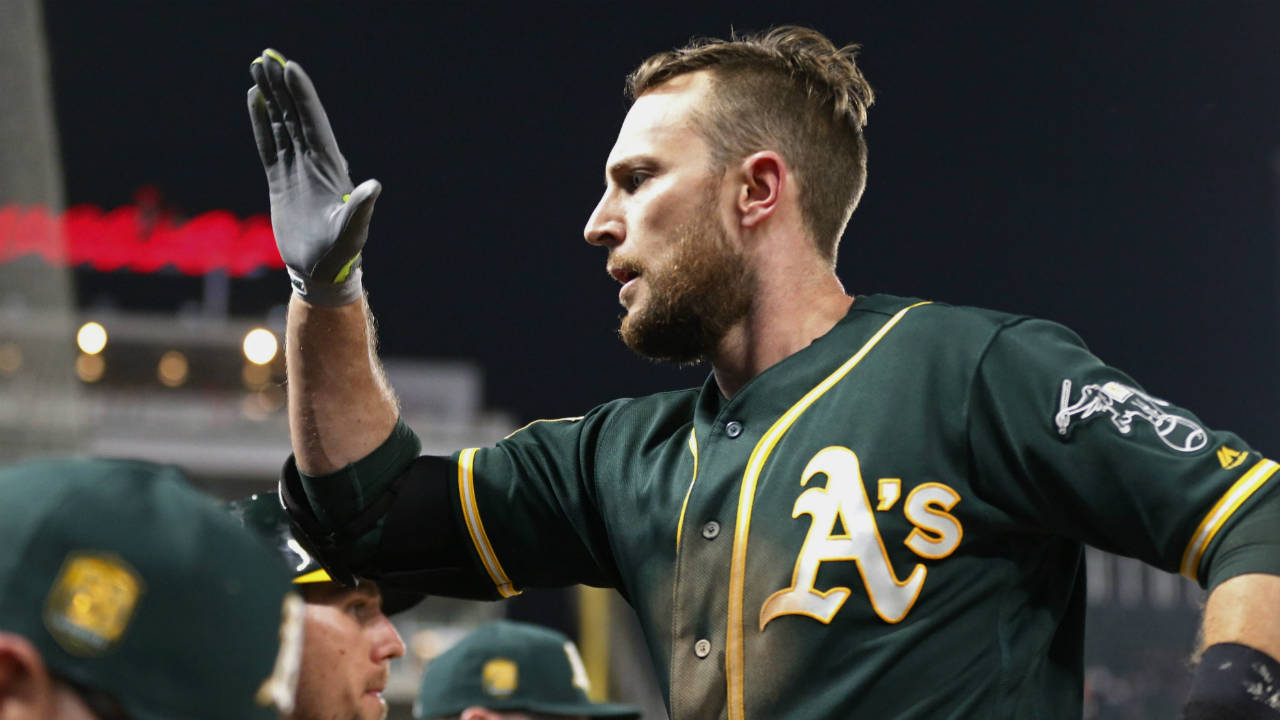 Position: Third base
Age: 30
2018 stats: GP: 152 | Slash line: .251/.315/.459 | HR: 28 | RBI: 95 | SB: 4
Former Team: Milwaukee Brewers
Potential Fits: Brewers, Phillies, Angels
Moustakas is no stranger to a slow-moving free agency. He found himself in the same boat just one year ago, ultimately settling for a discounted one-year deal with the Royals. The slugger was dealt to the Brewers at the non-waiver trade deadline and helped his new squad win the National League Central and make a run to Game 7 of the NLCS. Moustakas could find himself as a fallback option for teams who miss out on Machado, and he would come at a fraction of the price.
The latest: A reunion with the Brewers is not out of the question
Position: Second base
Age: 31
2018 stats: GP: 151 | Slash line: .215/.305/.391 | HR: 21 | RBI: 72 | SB: 12
Former Team: Los Angeles Dodgers
Potential Fits: Nationals, Brewers, Angels
Dozier is coming off his worst season since his rookie campaign, but seems like a strong candidate to bounce back in 2019. He combined for 76 home runs in 2016 and 2017, which made him a top power threat at his position. He joined the Dodgers for last year's playoff push, but was a non-factor, hitting .182 in 47 regular-season games before recording only two hits in 11 post-season games. Despite the recent struggles, whoever ends up rolling the dice on Dozier could reap the rewards if he rediscovers his offensive stroke. He also provides Gold Glove defence at second base.
The latest: Dozier discussions are "heating up"
Position: Outfield
Age: 35
2018 stats: GP: 162 | Slash line: .297/.366/.440 | HR: 14 | RBI: 93 | SB: 1
Former Team: Atlanta Braves
Potential Fits: Braves, Giants, Rockies
Markakis was one of the hottest hitters in baseball prior to the all-star break, slashing .323/.389/.488 during that time on his way to a long-awaited spot in the Midsummer Classic. He cooled off in the second half, but brought valuable experience to the young Braves, who won the National League East title. It's also worth noting that he suited up in all 162 games for Atlanta, proving he's still durable even as he ages. Markakis has been a consistent-yet-unspectacular hitter over his 13-year career, but could still help a club in need.
The latest: Crickets on this front right now