DUNEDIN, Fla. – Most mornings, Devon Travis takes swings in the batting cage, fields ground balls and takes part in fundamental drills at the Blue Jays' training facility. Most afternoons he'll work out in the team gym.
Pretty ordinary, really, and that's exactly what Travis likes about his routine.
"I spent a lot of time in the training room, a lot of time in the weight room this off-season," he said. "Now it's time to be a baseball player."
This time last year, Travis was working his way back from off-season knee surgery. His rehab work allowed him to take the field for two months, but in June he underwent another procedure to repair cartilage in his right knee. He spent the off-season rehabbing again, but has now progressed to the point that he can focus on the field.
"I'm excited to come in and be a baseball player and not be a rehabber," Travis said. "I get to play the game I love. It's a thing of beauty."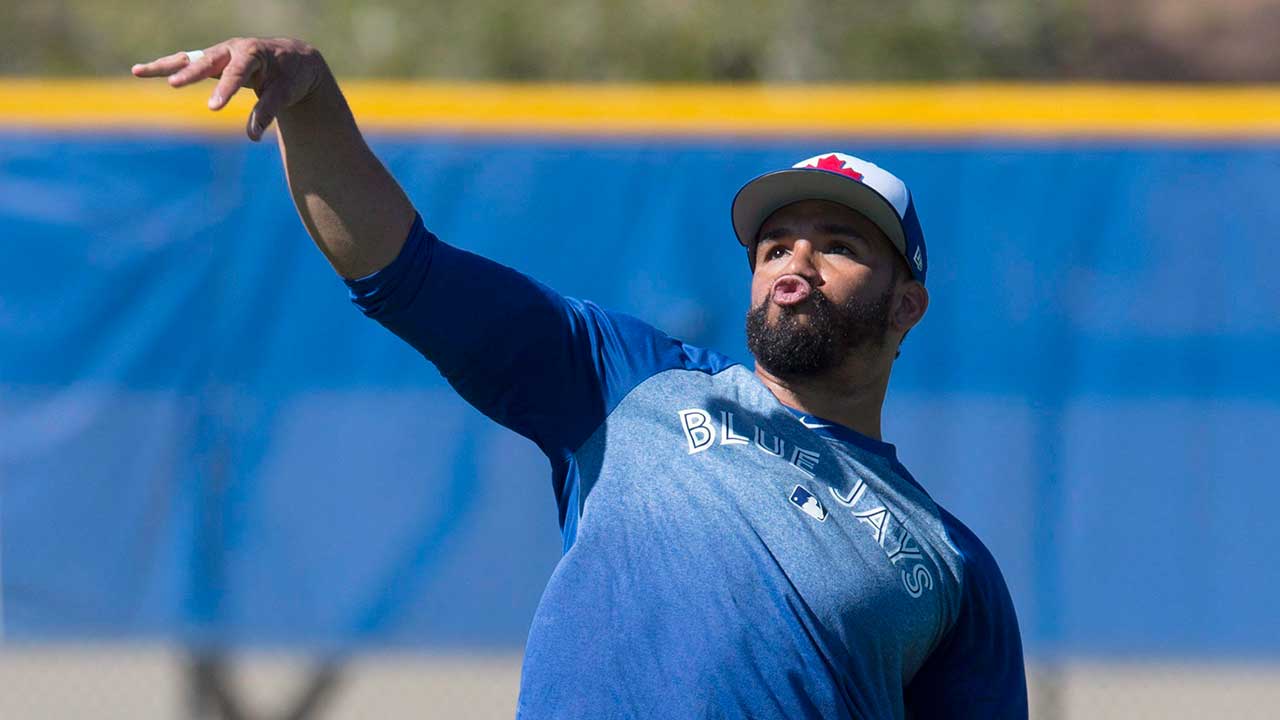 So far, Travis has been taking batting practice and participating in fielding drills with his teammates daily. The Blue Jays like what they see.
"You watch him move around, and if you didn't know he'd had an injury, you wouldn't think anything of it," manager John Gibbons said. "Really, he looks that good."
Travis just started running within the last month, and he describes that part of his game as a work in progress. He hadn't run since September, and his knee's still getting reacclimated to the pressure.
"I feel strong," Travis said. "I don't feel pain when I'm running, which is the nice thing. I think at this point it's just about being smart. Just because I can run full speed doesn't mean I have to run full speed yet."
Ben Nicholson-Smith is Sportsnet's baseball editor. Arden Zwelling is a senior writer. Together, they bring you the most in-depth Blue Jays podcast in the league, covering off all the latest news with opinion and analysis, as well as interviews with other insiders and team members.
The Blue Jays are encouraging Travis to take that cautious approach with a view toward keeping him on the field for as much of the year as possible. Maintenance days are possible during the season, especially now that Yangervis Solarte and Aledmys Diaz are on the roster.
In the meantime, the Blue Jays will ease Travis into spring training action. He won't play in the club's first couple of games, but Gibbons suggested the club expects him to be ready before long.
"We'll keep an eye on it and give him his rest when he needs it, but I don't think he could look any better," Gibbons said.
"He looks bigger and stronger," the manager added. "He looks like the old guy."
To this point in his career, Travis has never appeared in more than 101 games, and he played just 50 times last year. But he has been a consistently productive hitter when healthy, as evidenced by his career batting line of .292/.331/.462.
The possibility of that kind of production over a full season has long intrigued the Blue Jays. These days, it's a little easier for Travis to envision, too.
"I smile a lot," Travis said. "I try to smile a lot even when I'm not happy, but I've been smiling real smiles. It's really nice to be back out here."